My band loom has been sitting idle for a few weeks. Instead of continuing to walk wistfully by, I decided to do something about it. On a whim, I pulled colors of cottolin thread off the shelf. Within an hour the band loom was dressed and I was happily weaving. Finally! Why did I wait so long to put a warp on this loom? Do you ever avoid something, and then later realize the task is easier than you thought it would be?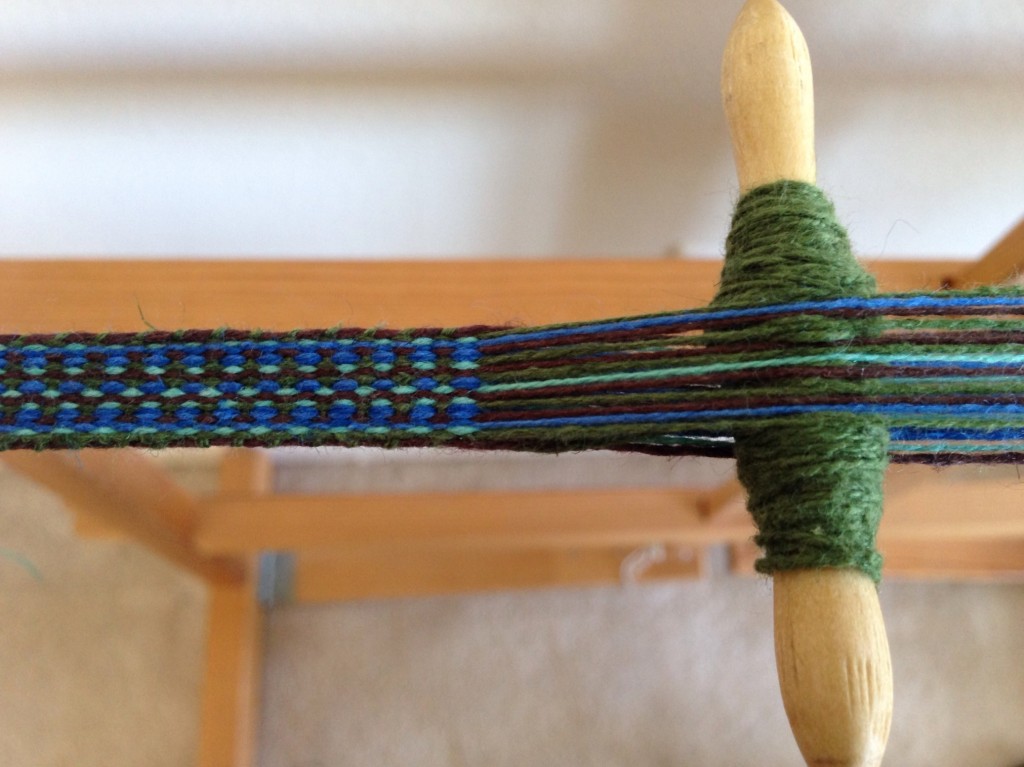 I used my warping reel to wind the five-yard warp. After tying the lease cross, and adding a few choke ties to secure the warp, I took it to the band loom and wound it on. Easy! Sitting at the band loom, sending the little shuttle back and forth, beating with the band knife to the rhythm of the treadles… it's music; and it's serene. Voicing our needs to our maker is something we think we do not have time for. We avoid this one simple connection that makes a difference.
Heartfelt prayer is our vital connection with God. He hears our prayer of need. Let us not fool ourselves to think it takes too much time or effort for this connection. The reward is too great to miss.
May your needs be heard.
With serenity,
Karen
If you are interested in band loom weaving, here are three posts you might enjoy:
A Different Kind of Band Music; How to Fix a Listening Problem; More than Meets the Eye.