I have an enormous brown paper cartoon hanging under the warp, suspended by a contraption of wood, string, and rubber bands.The pattern area of this rag rug begins with rya knots. The dark colors of the rya pile contrast with a background of whites, off-whites and light prints. The rya knots follow a geometric design that I drew onto the brown paper with a Sharpie.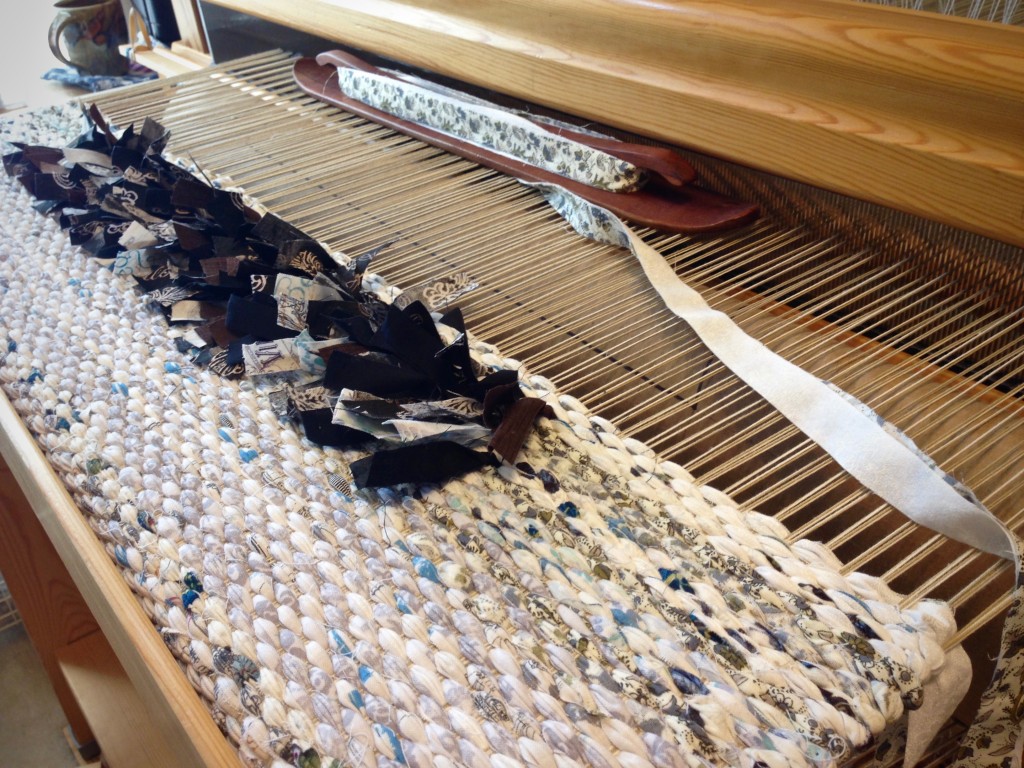 As the designer and weaver, I already see the finished rug in my mind's eye, and understand what is needed to complete it. I am weaving this rag rug for our own home, so naturally I am already thinking about where it will be placed. This makes it personal, and the slow weaving process grants me the opportunity to know this rug, inside and out.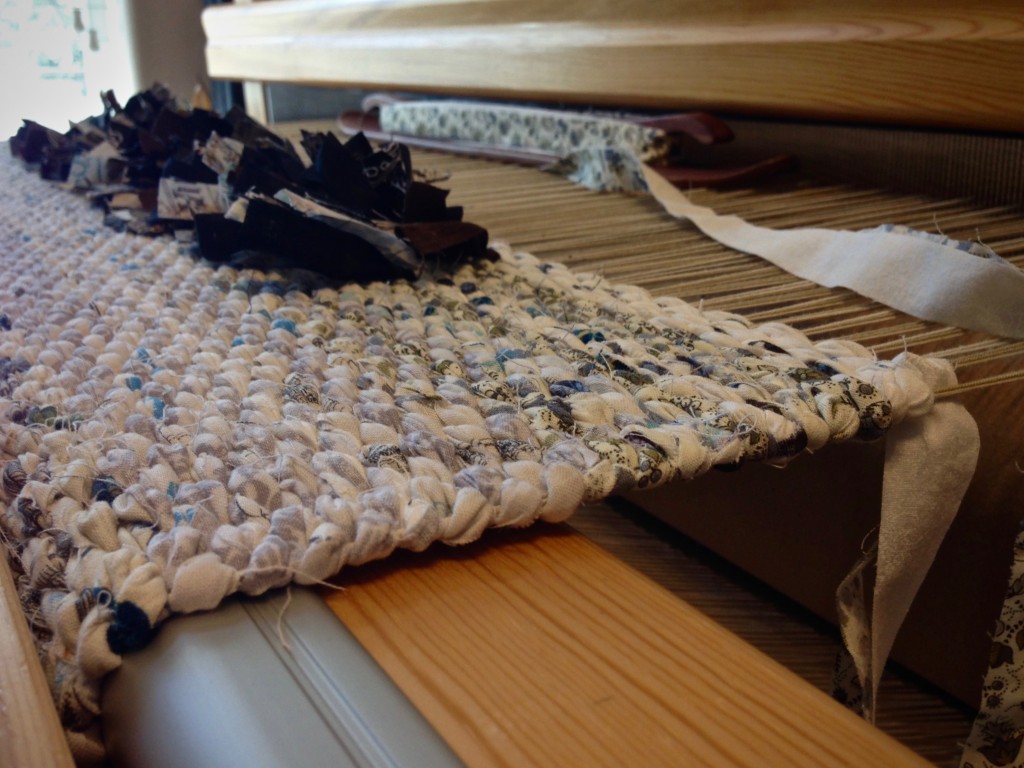 Yes, it is important for me to know my Maker, but even more important that He knows me. All of life has meaning when God knows you by name. He knows what is needed to give our lives purpose. And the slow process becomes that much more personal as he weaves the design that he has seen all along.
May you accumulate many meaningful moments.
Happy rug weaving,
Karen