I am calling this miniature rag rug experiment a success! Oh what fun to play with colorful fabric to make rosepath designs in rag rugs. This sample size is great for trying out various designs and color combinations. Pure delight for a rag rug weaver like me!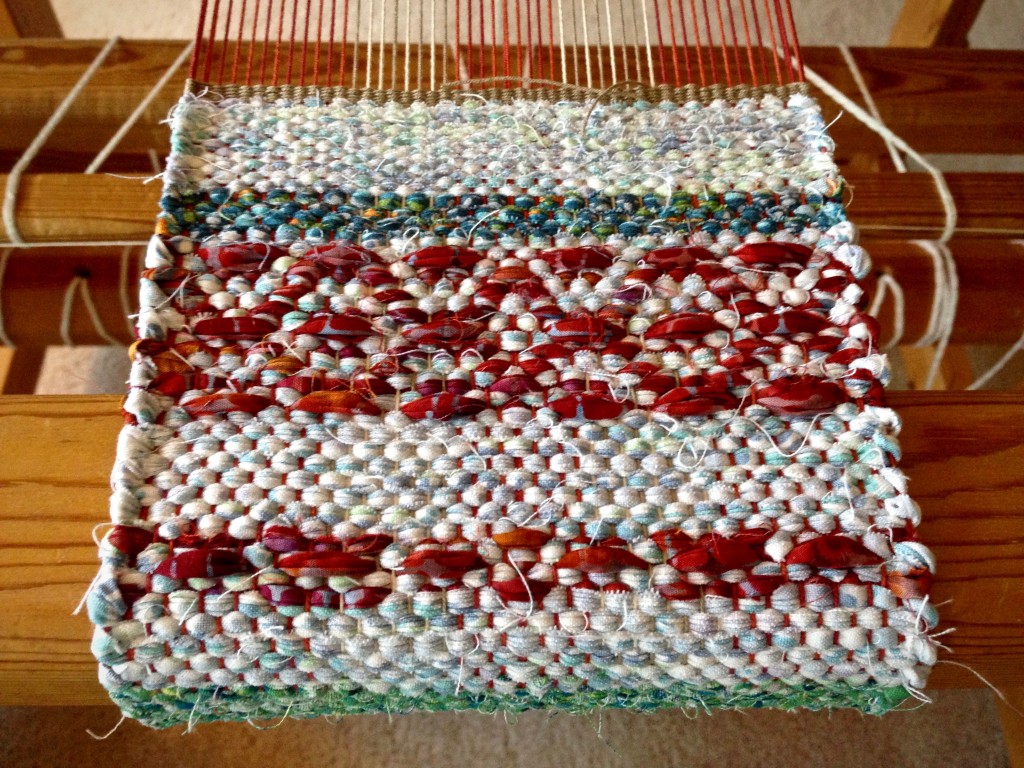 I am cutting this first "rug" off. After finishing the ends and hemming the little rug, I will see if adjustments are needed before weaving the rest of the warp. It's the details I'm interested in–sett, weft density, finished dimensions, selvedges, design, balance of color, size of hem. All of these assessments affect my plans for the remaining warp. I am excited about weaving more of these mini rugs! I smile to think of it.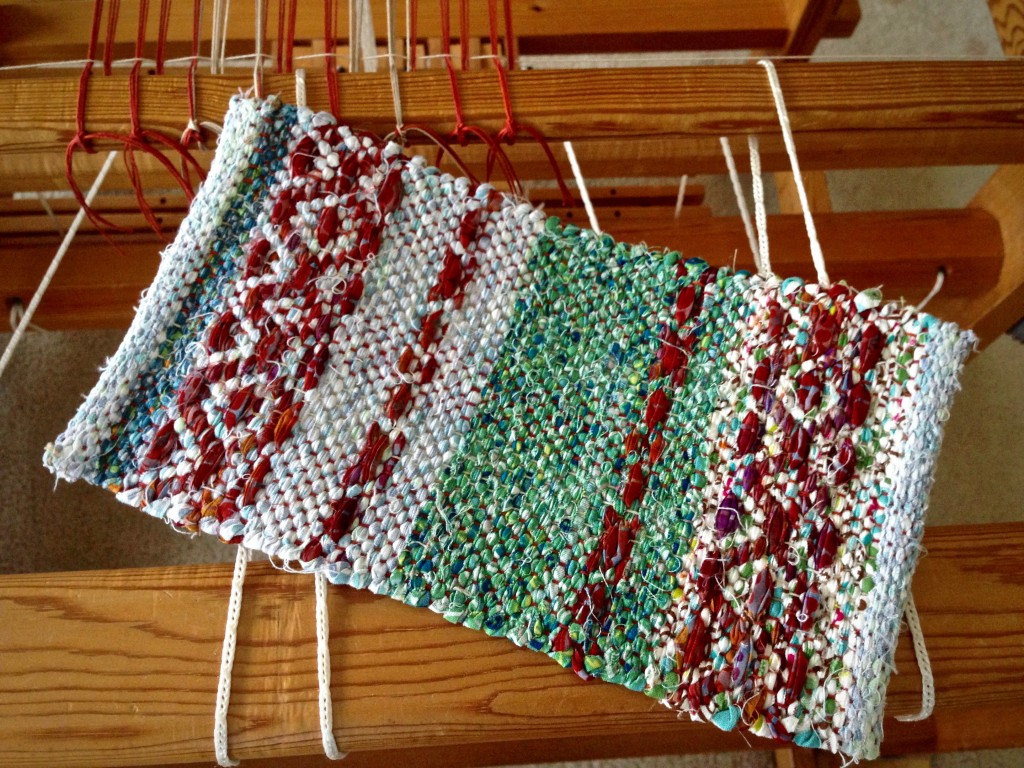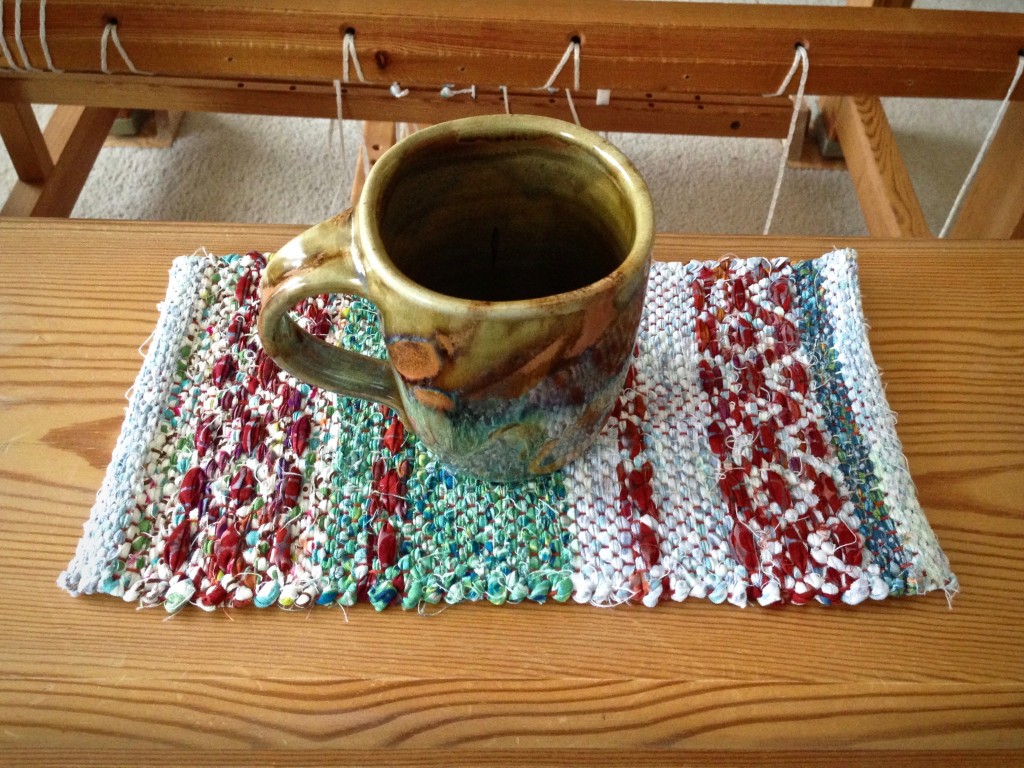 The Lord is intricately involved in the lives of those who belong to Him. He delights in details that require His guidance. It is as if the Lord is holding my hand, especially when I need guidance to navigate life's challenges. The Lord delights in helping us. After all, what He is making is much more exciting than anything found on our looms.
May you find delightful details in the work of your hands.
Happy weaving,
Karen