What a delight to share the weaving experience with a friend! Two of these hot pads were woven by friends with no prior weaving experience. Miniature rag rugs make great hot pads, and provide a perfect learning experience for a guest weaver.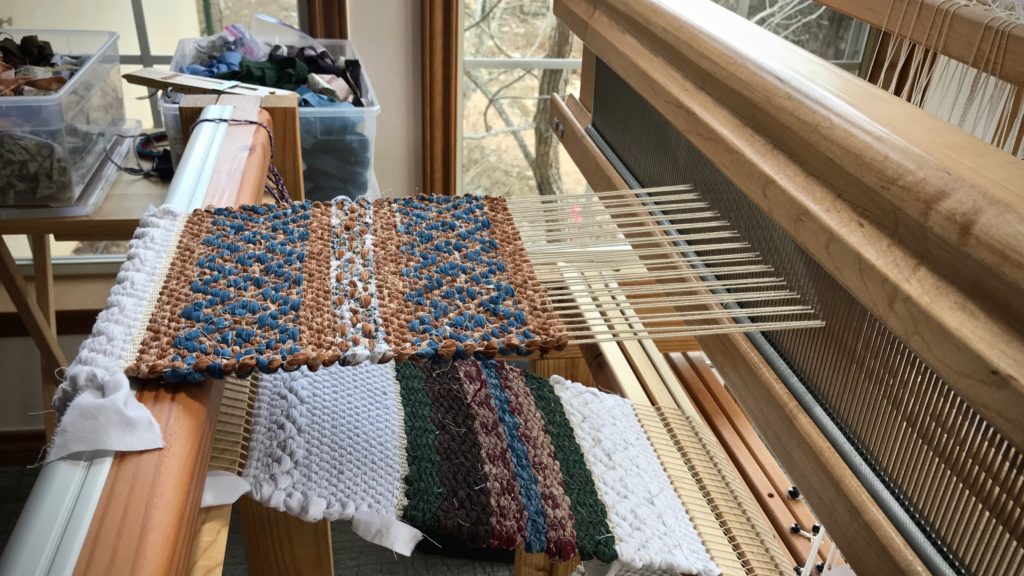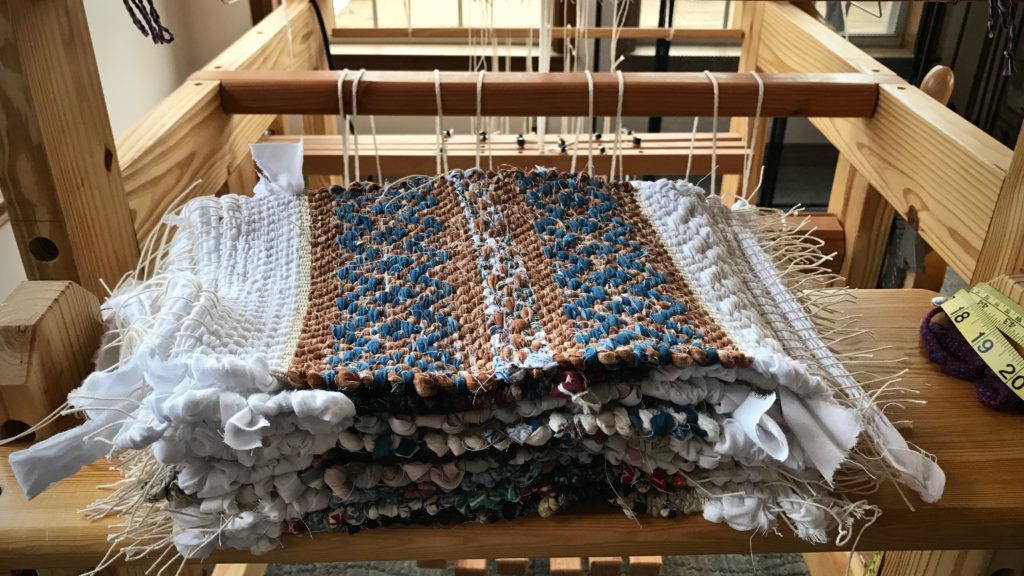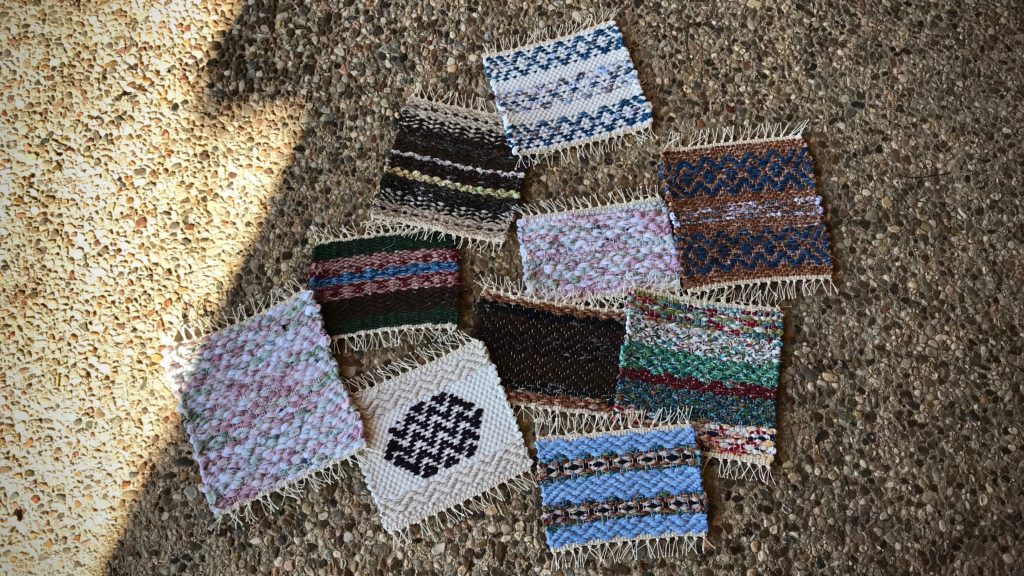 I hope you are finding opportunities to share your joys with friends. The Christmas season reminds us that we have someone greater who shared His joy with us. He stays by our side, waiting for any call for help, but allows us to make the mistakes that teach us life lessons. As with weaving, every error can be forgiven. There is a remedy for any hopeless situation. Take courage, God is a rescuer. He sent Jesus on a mission to rescue us. And absolutely nothing can stop the mission of God. I am amazed at what he can do with the threads of a willing soul. Joy to the world, the Lord has come. Let earth receive her King.
May you share your joy.
Merry Christ – mas,
Karen