This is a rag rug playground! I am weaving miniature rugs—rosepath rag rug hot pads. My small countermarch loom is perfect for this exploration. Without tabby or with tabby? Planned weft or hit and miss? Vibrant colors or soft neutrals? Weft inlay or plain and simple? So many possibilities! My "idea bank" is exploding.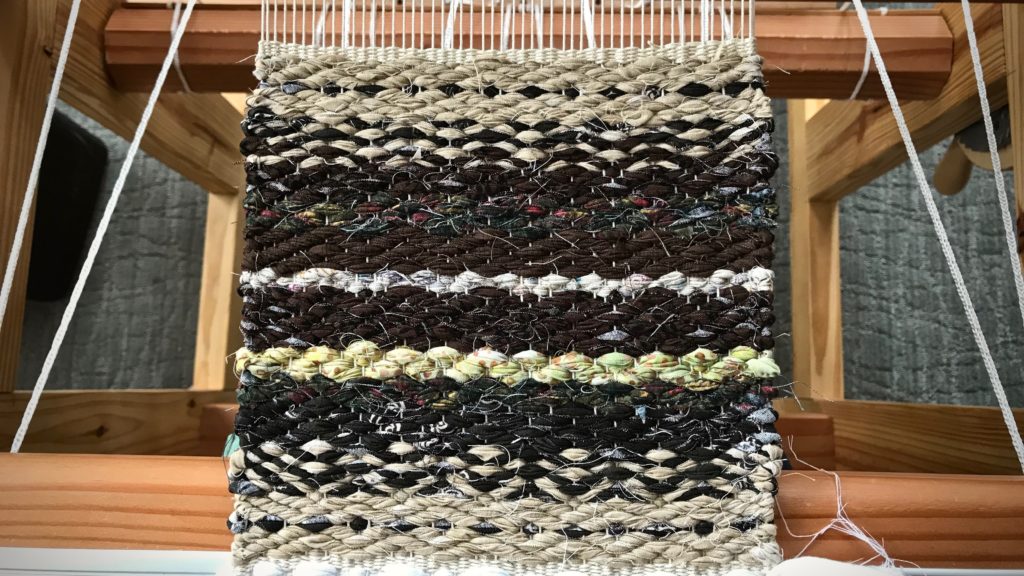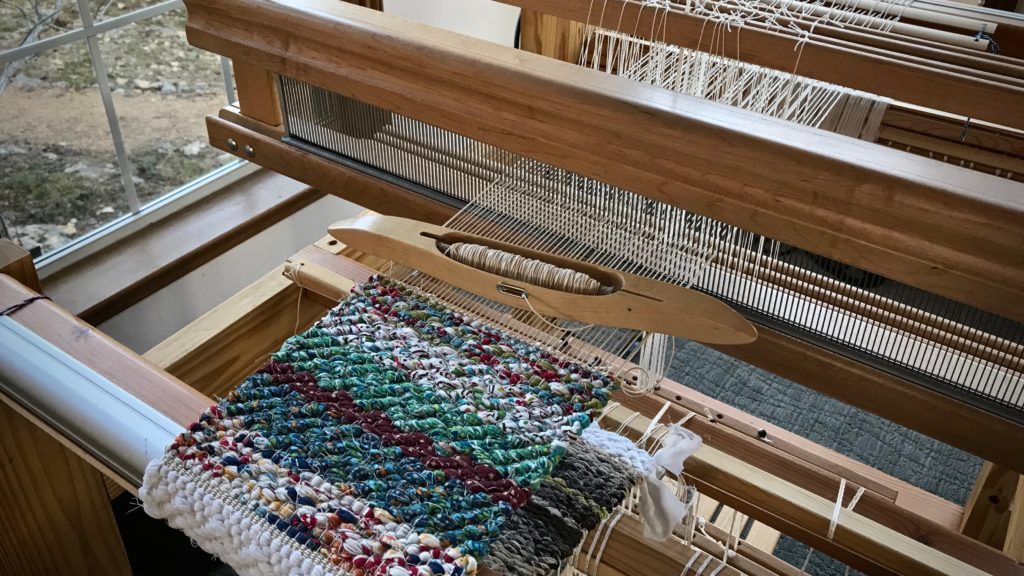 My goal is to weave as many different versions as possible. No two alike! Sure, they all have the same 12/9 cotton warp and all-cotton-fabric-strips weft, but with all sorts of variations. Most will be gifts. Handwoven hot pads, making it to the kitchens of friends, to serve them well.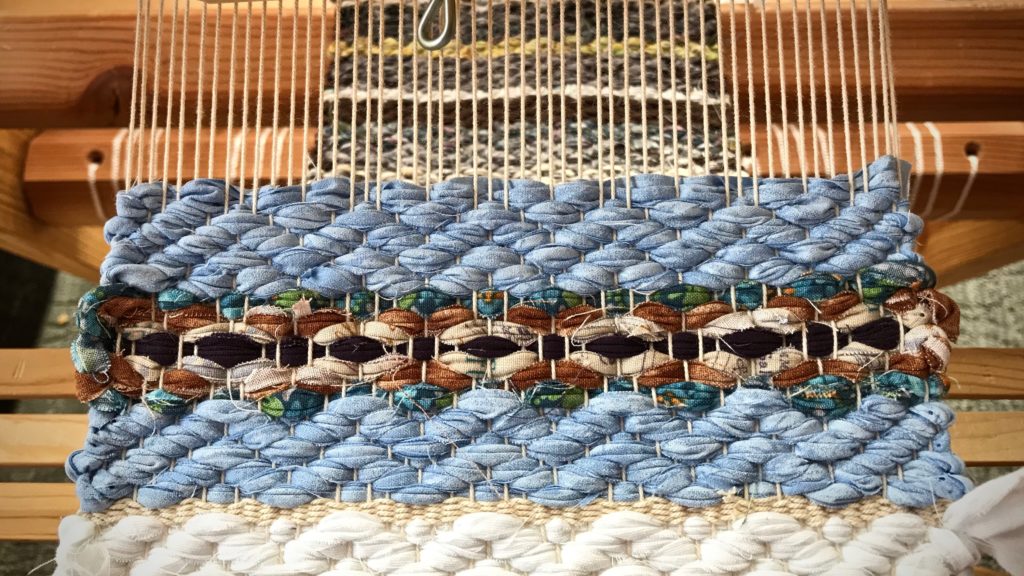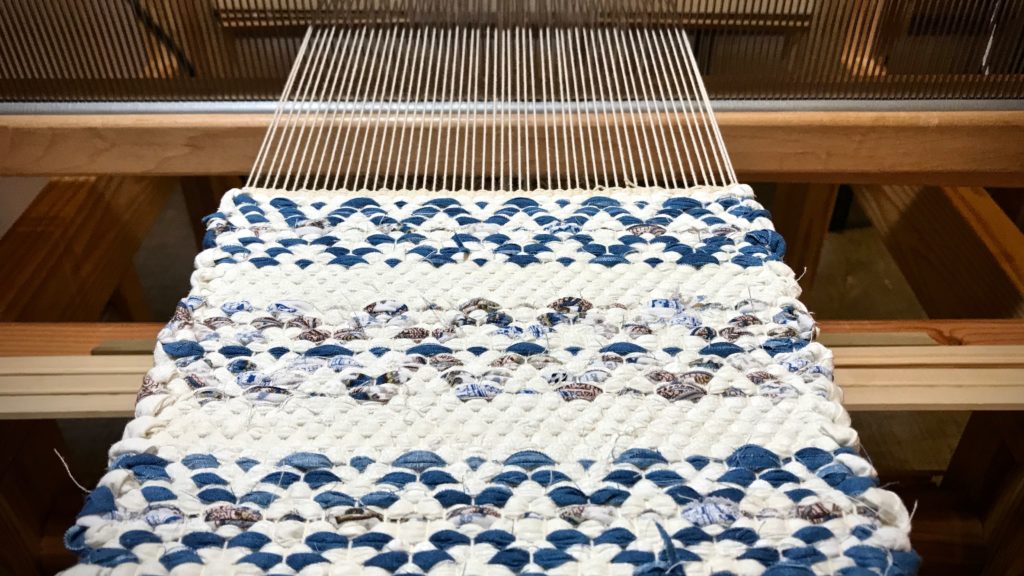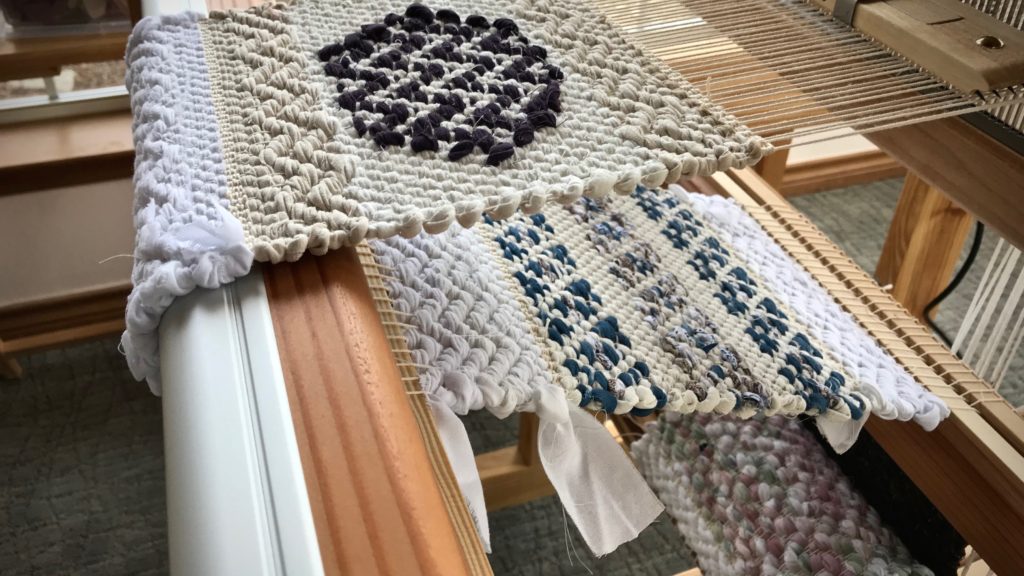 There is no one like you, with your hopes, dreams, and pains. You touch others like no one else can. Your life makes a difference. Your life matters because it matters to God. Your Creator had good things in mind when he formed you. Lord, place us where we will best show your handiwork, where we can humbly serve those you've given us to love.
May you live on purpose.
Your friend,
Karen