I had planned on a dark brown hem, but when I wove my sample, the brown print by itself didn't "say" anything. I considered a blue hem. The blue batik is beautiful, but by itself is too "loud." By alternating the bright blue and the dark brown I get the results I want for the plain weave hem of this double binding rag rug.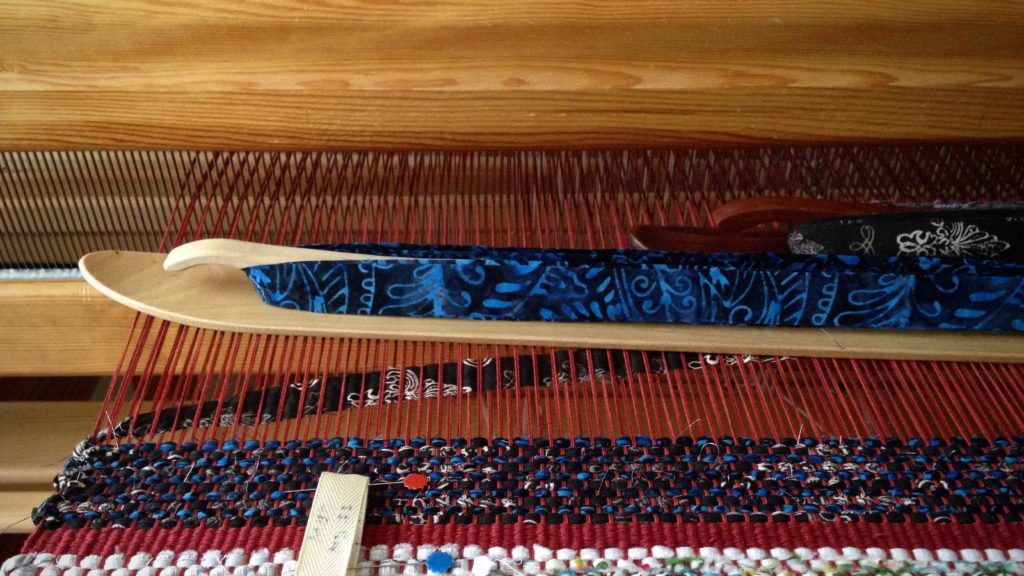 The blue batik fabric plays a major part in this rug. When I start the double binding, you will see the blue in all its splendor. The hem is a border, though. The hem is an introduction and closing to the body of the rug, like a greeting and farewell of a conversation. The quiet brown enhances the bright blue by giving it the subtlety it needs for the hem.
Wisdom is strong and beautiful like this bright blue batik. And quietness, like the dark brown print, compliments the wisdom. Silence is wisdom's friend. Restraint in speaking gives you the advantage of knowing someone else's view. Staying cool-headed helps you to understand another person's position. It's in the quietness that wisdom has the most to say.
May your silence give meaning to your words.
Quietly,
Karen