There is always room for more cushions and pillows. What better way to use handwoven fabric? Making cushions puts the fabric to use where it can be seen and touched. The very first project on my first floor loom was fabric for a throw pillow, with a cottolin warp and 16/2 linen weft. Unsightly selvedges are nowhere to be seen!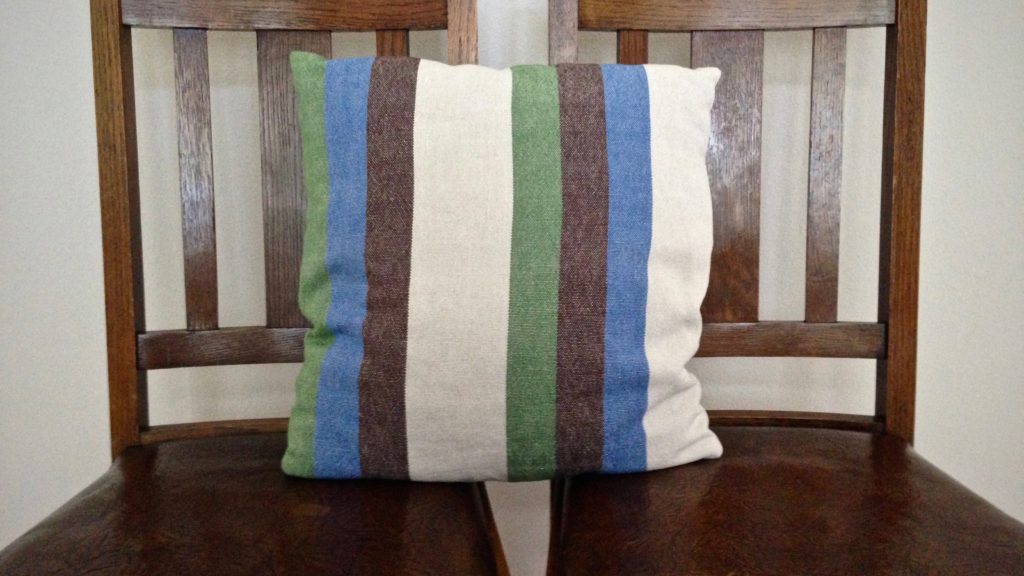 From the all-linen blue and brown dice weave cushions to the wild and hairy pillows with rya knots, each one makes a statement. Each one says, in its own way, "Welcome to our home."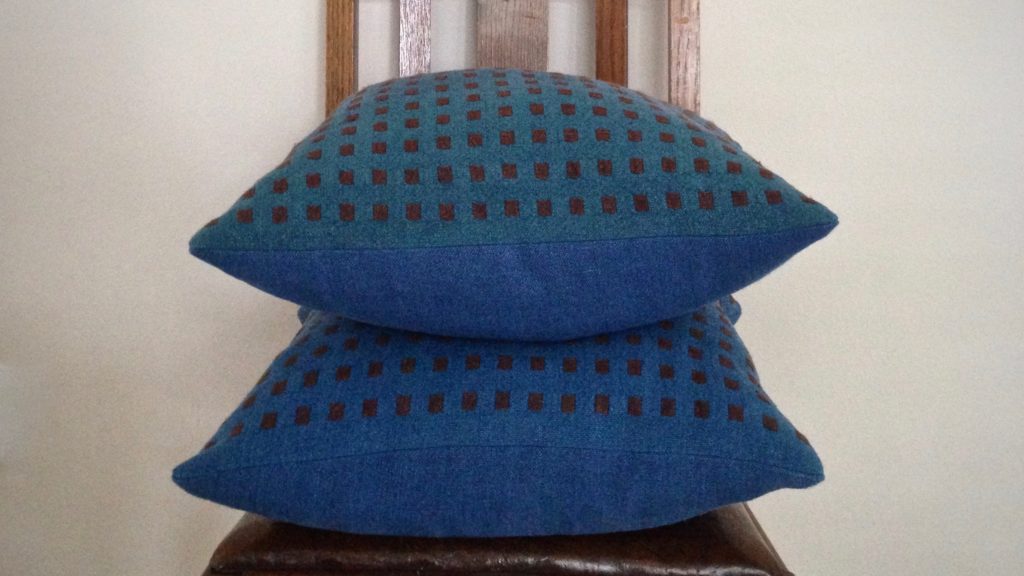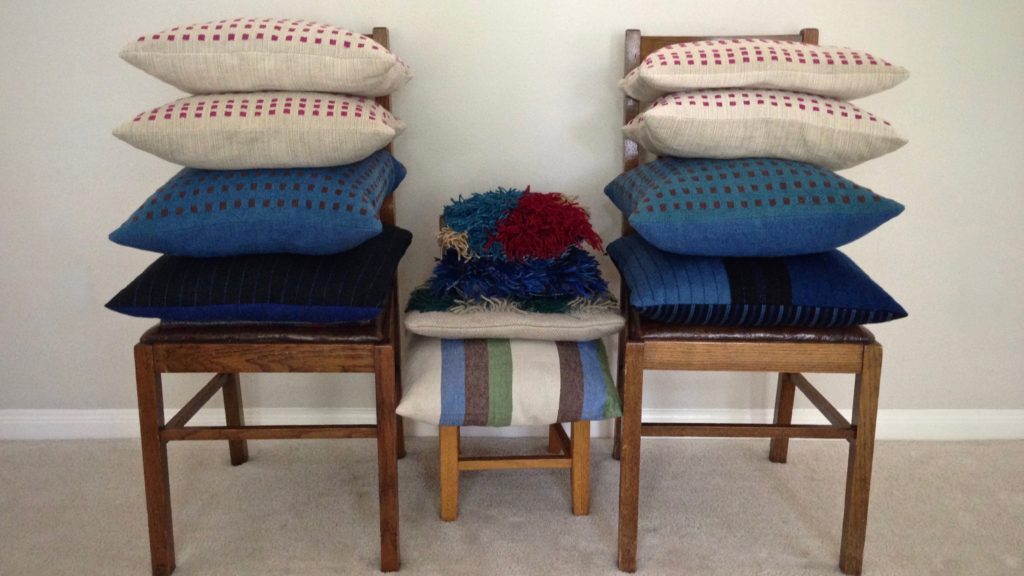 Enjoy this little slide show video I made for you.
May your handwoven fabric be put to good use.
Happy Weaving and Sewing,
Karen