I had a visitor this week. You might be surprised to see what a seven-year-old can do. Young Jamie picked out her colors, wound fabric strips on the ski shuttle, and wove a small rag rug. Almost all by herself! She helped me advance the warp, and remove warping slats as they came off the back beam.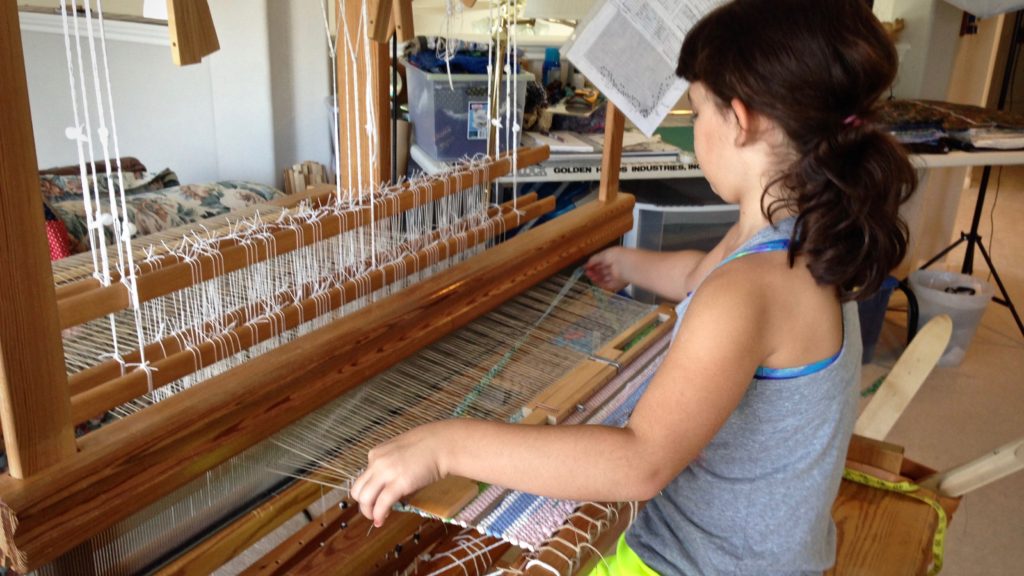 It was rewarding to see my little friend catch on so quickly. She believed me when I told her she could weave a rag rug; and she trusted me to show her what to do. Weaving was a success because Jamie listened well, and followed my instructions. After she left, I wove the warp thread header, cut the rug from the loom, and tied the knots, leaving fringe. Now Jamie has her own little handwoven rag rug!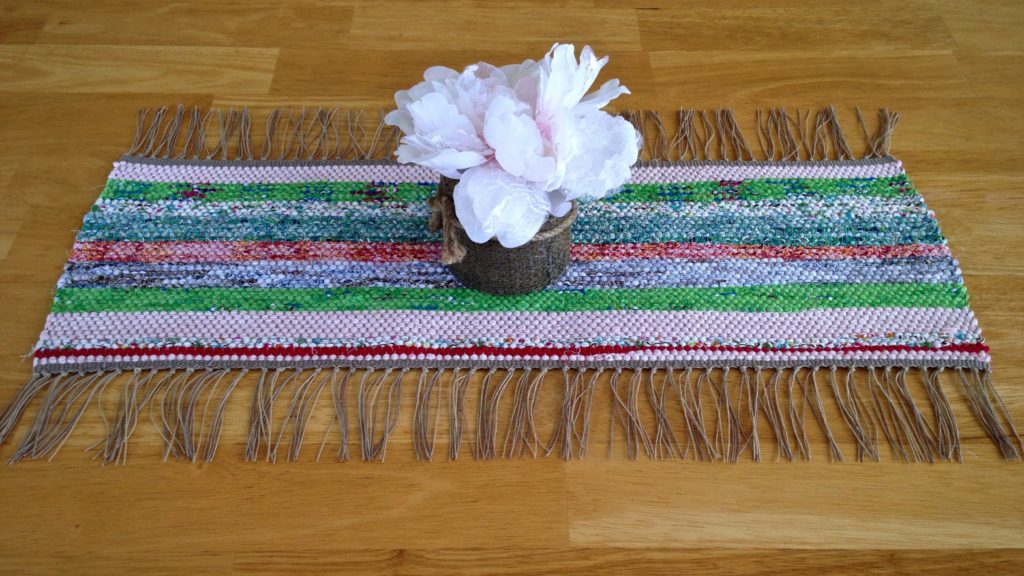 Trust in God is a bold thing; it is confidence in God through all of life's challenges. Beware of anything that tempts you to question your trust in God. He comes beside us and faithfully guides as we walk through life. God is someone we can trust. When we listen well and follow instructions, he weaves something good through our hands.
May you listen well.
Trusting,
Karen