The fascinating thing about weaving a transparency is that it feels like color-by-number with yarn. There are similarities to tapestry weaving, for sure. But this seems ten times faster. I found it to be engaging and fun! I echo what my transparency-weaving friend says when it's time to stop and do something else, "Just one more row…"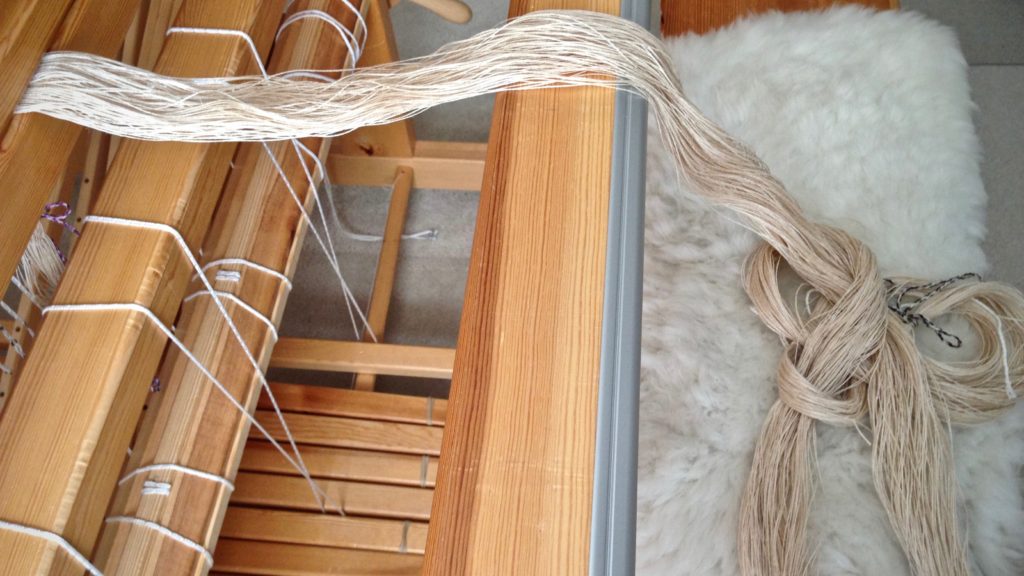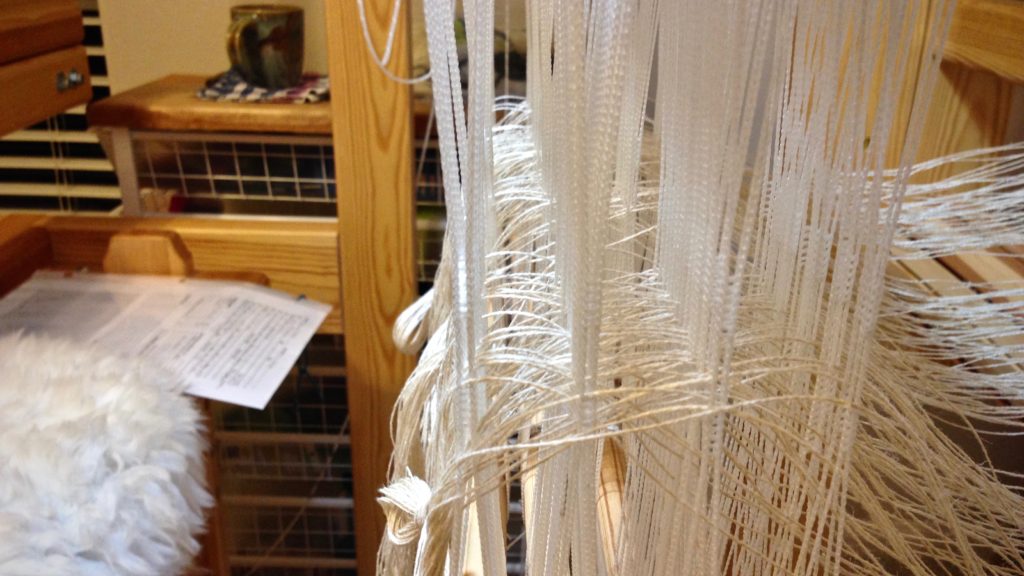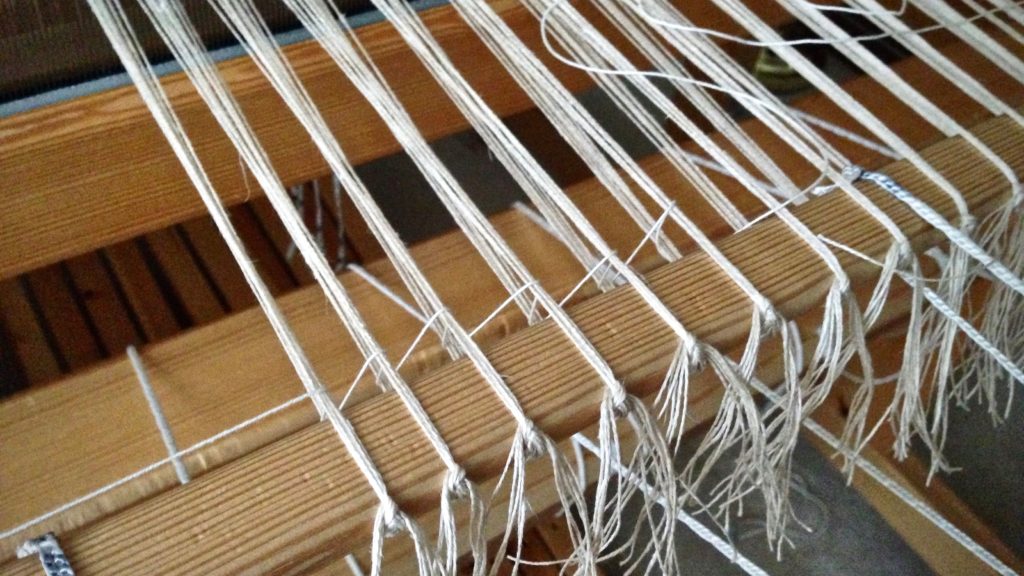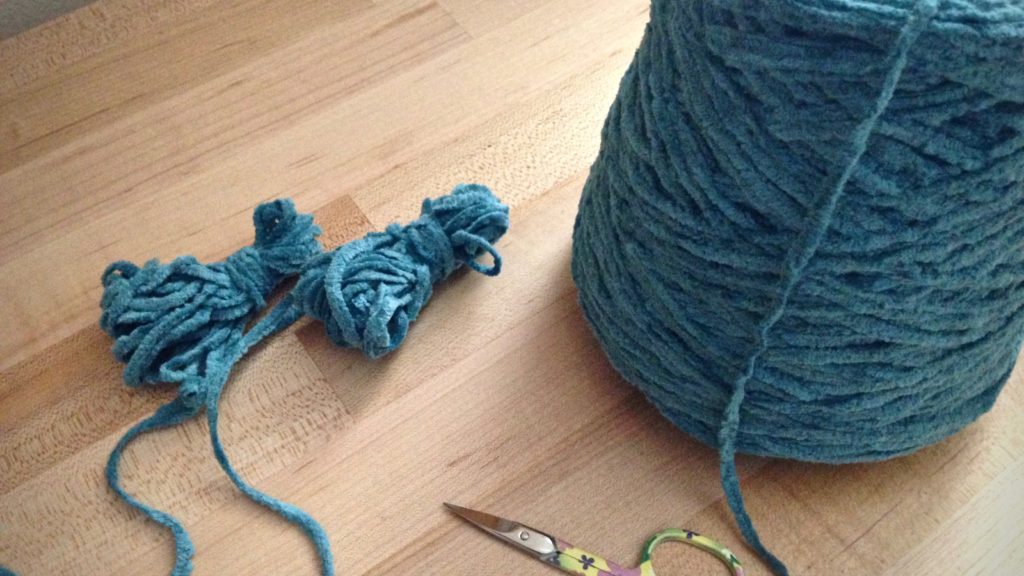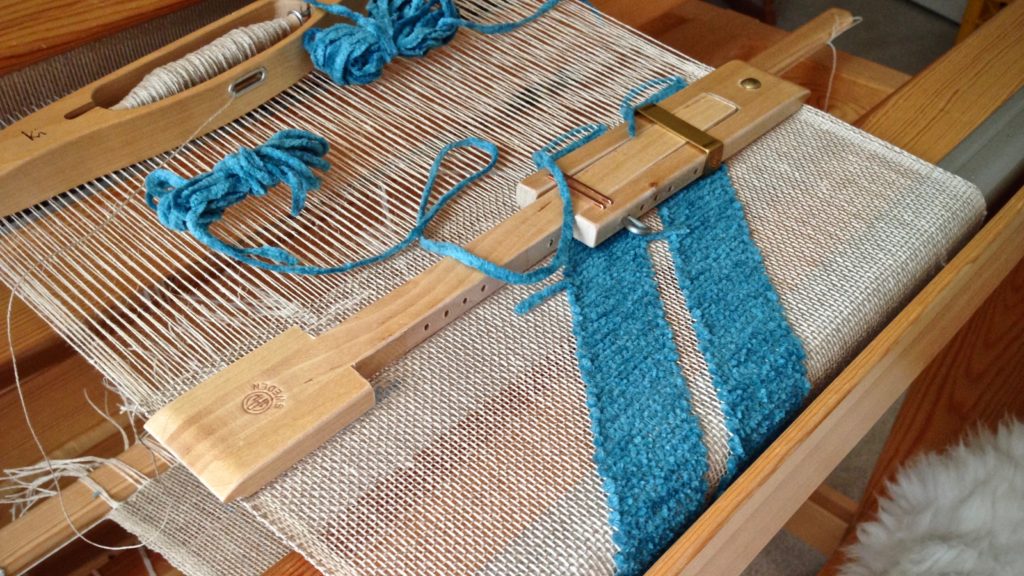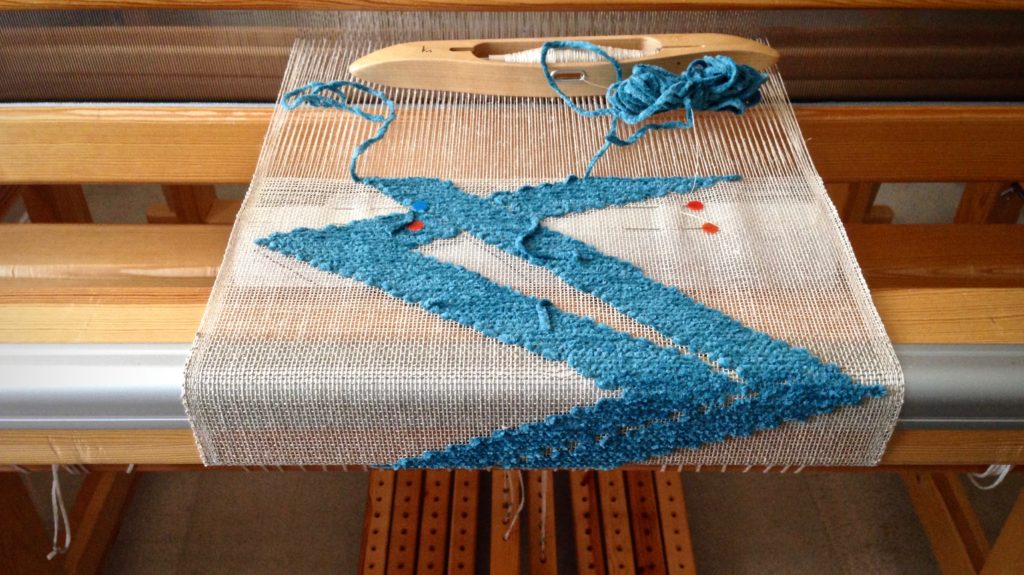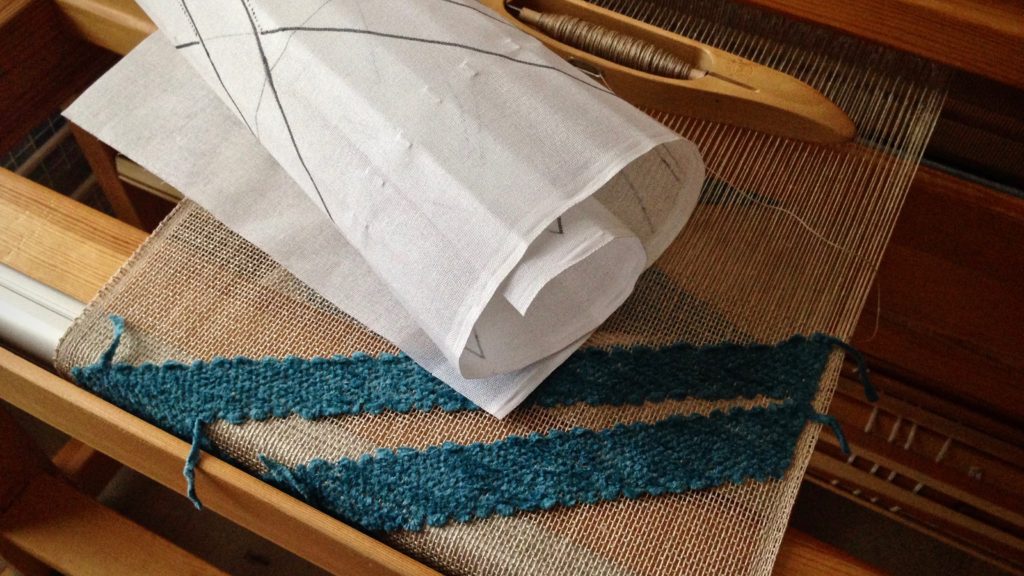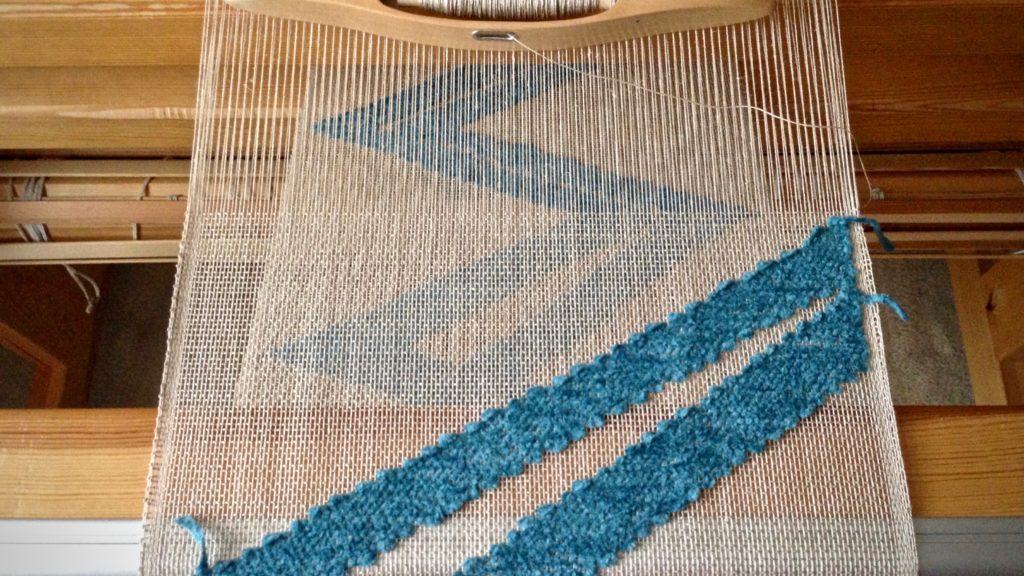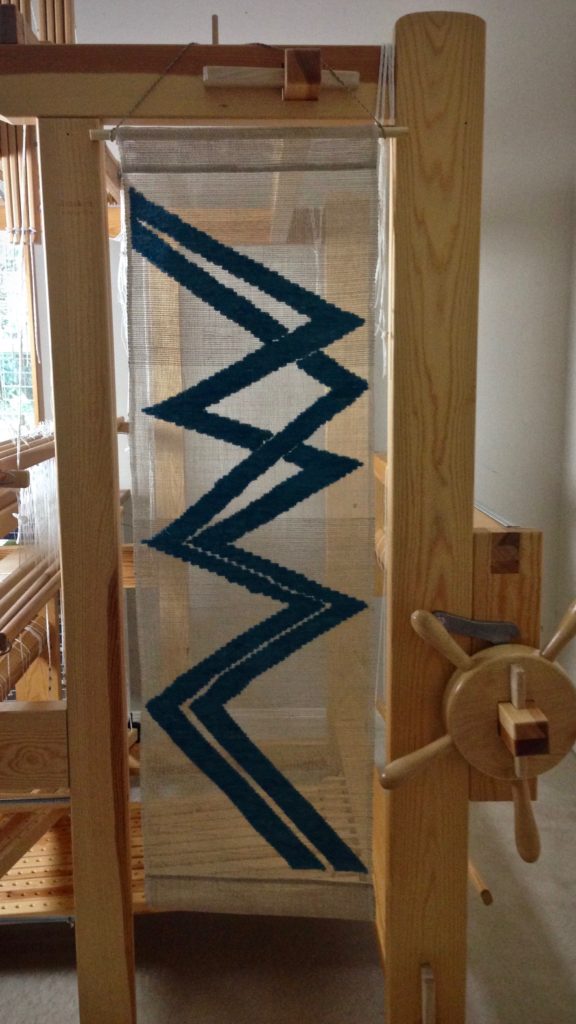 After the main transparency with the zigzags, I had room to play on the remaining warp. I made another cartoon–a "cartoon" house. This gave me a chance to use a few more yarn butterflies, without it being overwhelming. Home. Sweet. Home.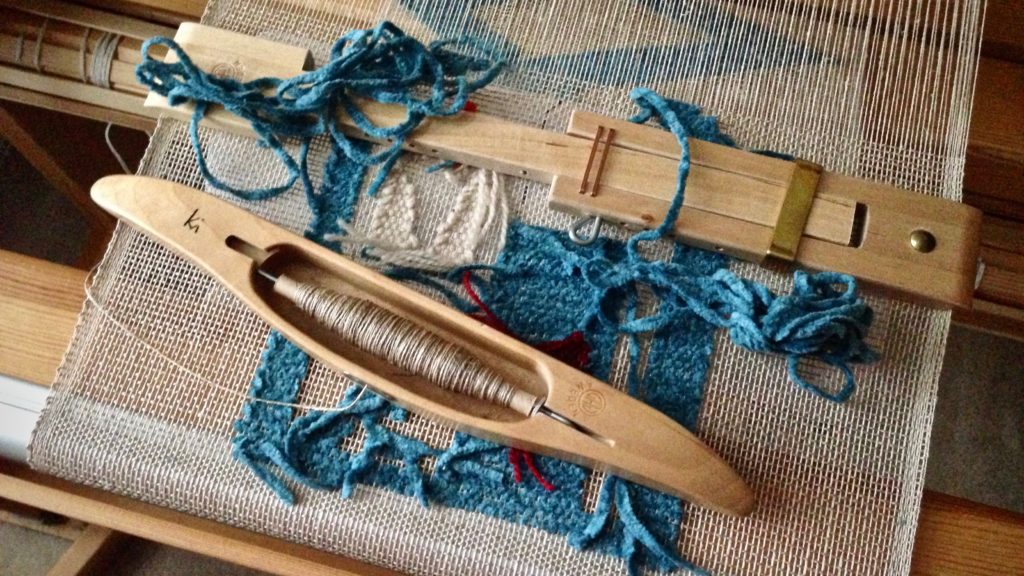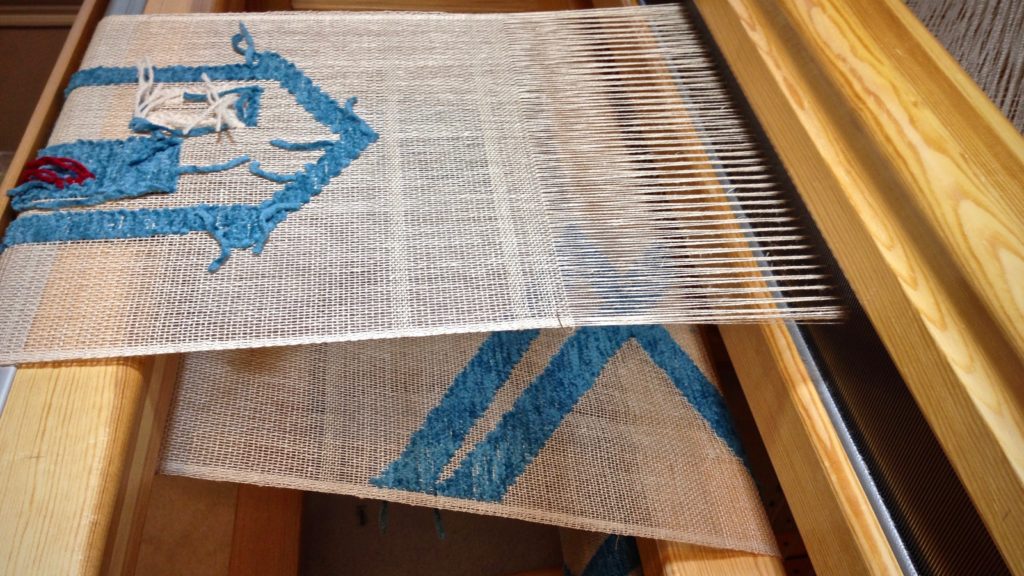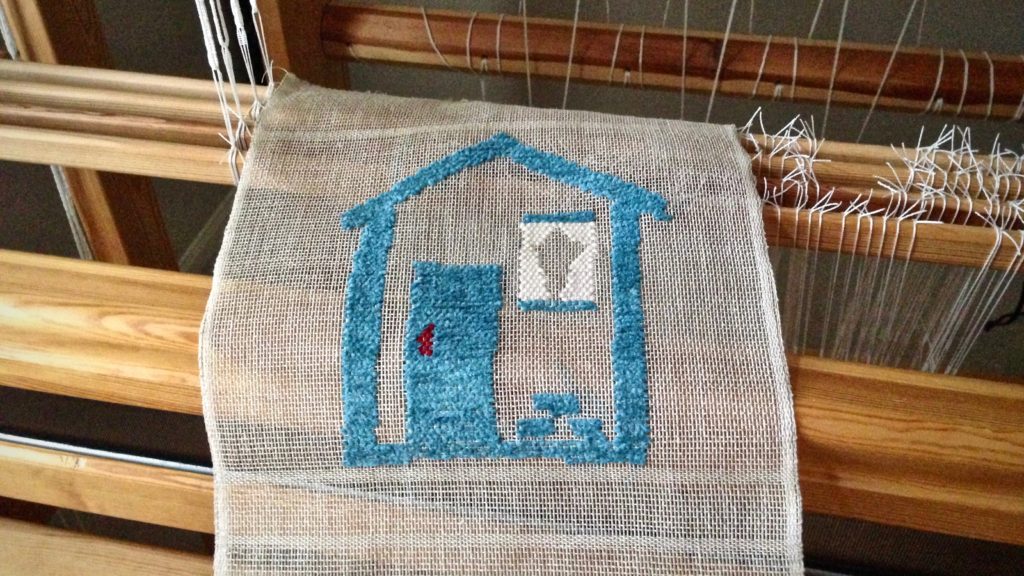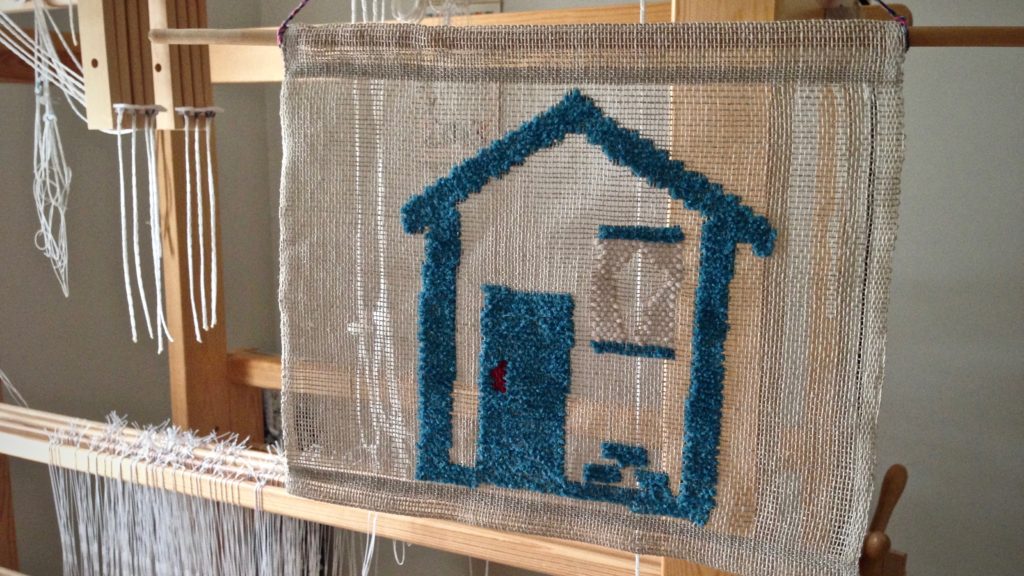 May you enjoy the fascination of learning something new.
Happy Weaving,
Karen