I need this sample section to practice being an octopus at the loom. I switched from kuvikas to taqueté. Now I am weaving with two double-bobbin shuttles and two treadles at a time. With no intervening tabby treadles to balance my foot placement.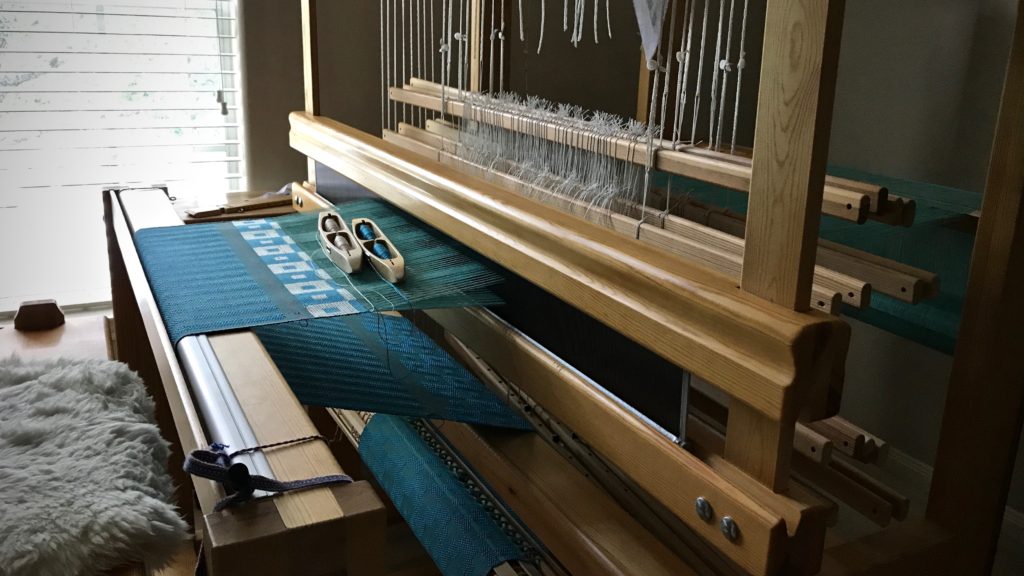 This taqueté uses the same threading as the kuvikas that preceded it. You've heard it said, "One change changes everything." Try changing the tie-up. Everything changes. Treadling sequence, weft arrangement, and picks per inch. I'm struggling like a beginner with this double treadling, double double-bobbin shuttling. But I'm not quitting, because look what it weaves! The cloth is amazing.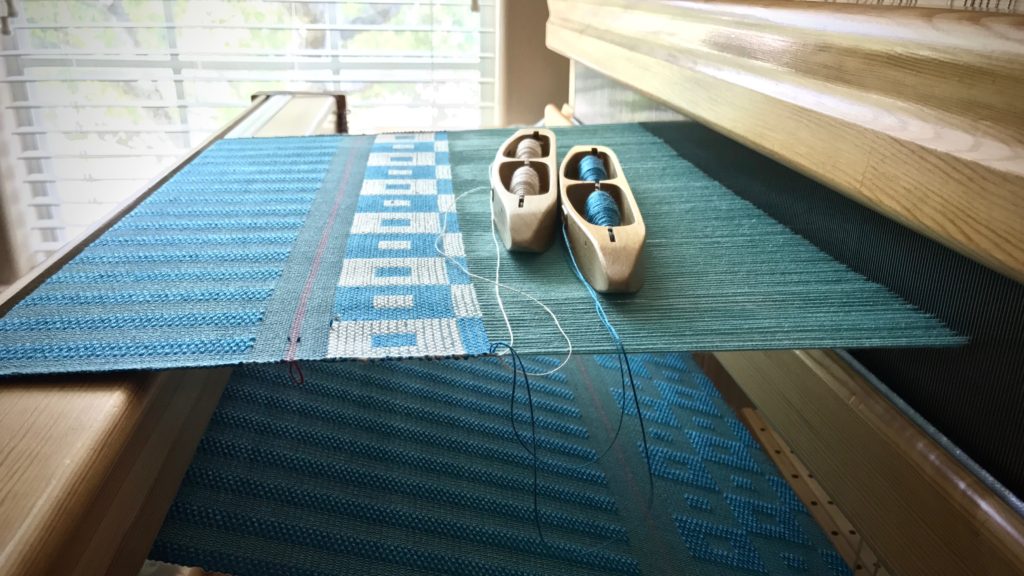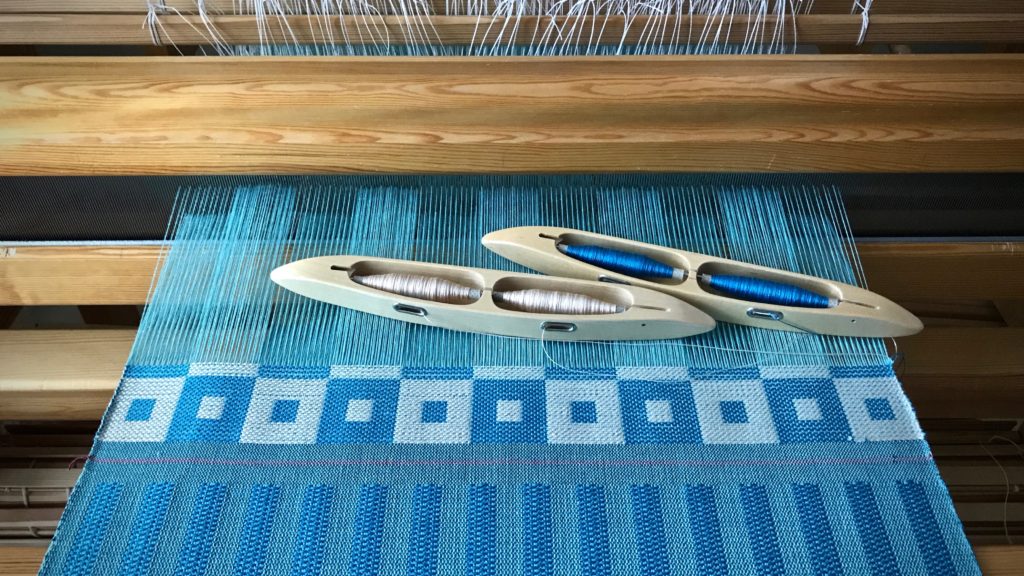 One life change, good or bad, can bring a struggle. We try to move forward like we did before, but now it's not working. Too many things are shifting at once. One thing changed, and now we are searching for sound footing. God is present even in our struggles. The warp is the same, the threading hasn't changed, and the Grand Weaver is still at his loom. God is a very present help in trouble. God is now and near. Right now, right here. And then we get a glimpse of the cloth he is weaving… It is amazing!
May you endure through struggles.
Your weaving octopus,
Karen