Kuvikas and taqueté. There are always new things to try. I'm back to eight shafts. This Glimåkra loom is highly adaptable. It is no problem to set up the loom for a new project. You may have guessed that I like to switch it up. Four shafts or eight shafts, two treadles or ten. And, change the tie-up, too. I don't mind. With this project, I am going to change the treadle tie-up again at the midway point, switching from kuvikas to taqueté.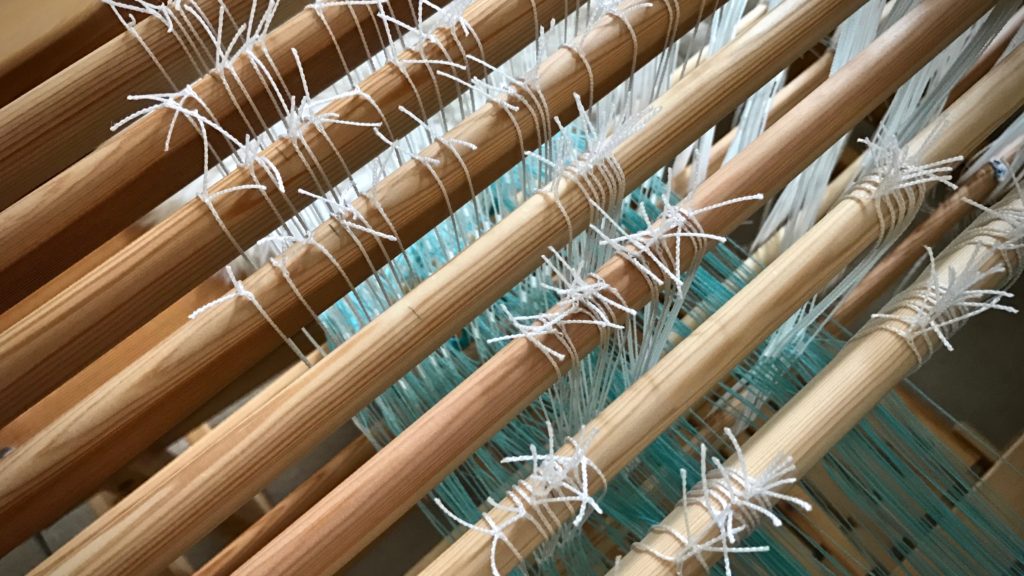 If you know and practice the basics, it's not frightening to try new weave structures. Every new experience builds on what I've learned before. I can trust the system of weaving that I've been taught, and that I practice with every project. It makes sense.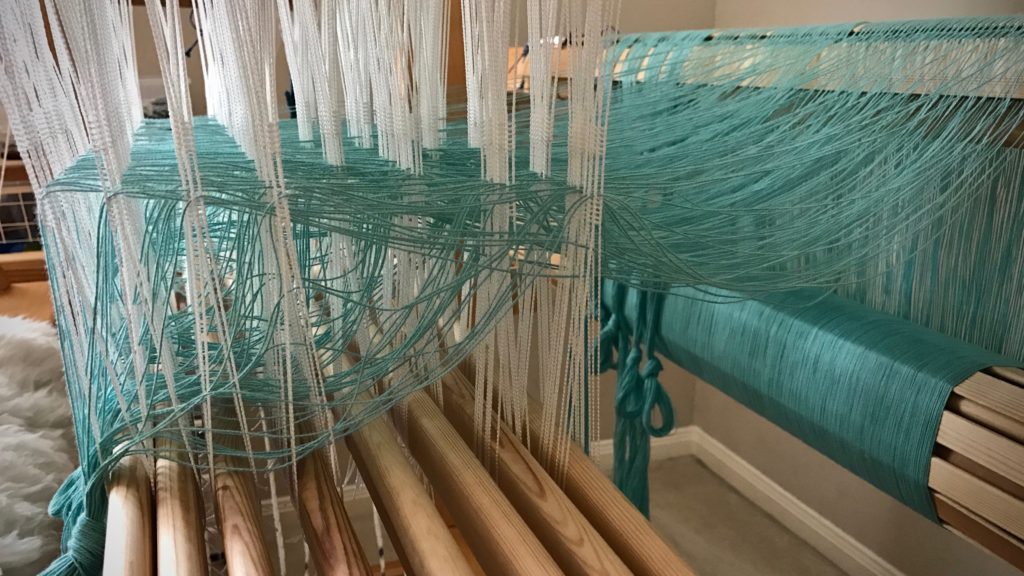 Don't be afraid. The Lord not only teaches us his ways–his system, but offers us his strength while we learn. I can trust him for that. Trust replaces fear. I don't have to find my own way, or guess. The system works. It makes sense. I learn to weave, and live, one step at a time, with freedom to enjoy the process.
May you rise above your fears.
All the best,
Karen