Put on a new warp as soon as possible. That's my philosophy. A weaving loom should not stay bare. I am ready to begin a stack of rep weave mug rugs (my local weaving group is making them for an upcoming conference).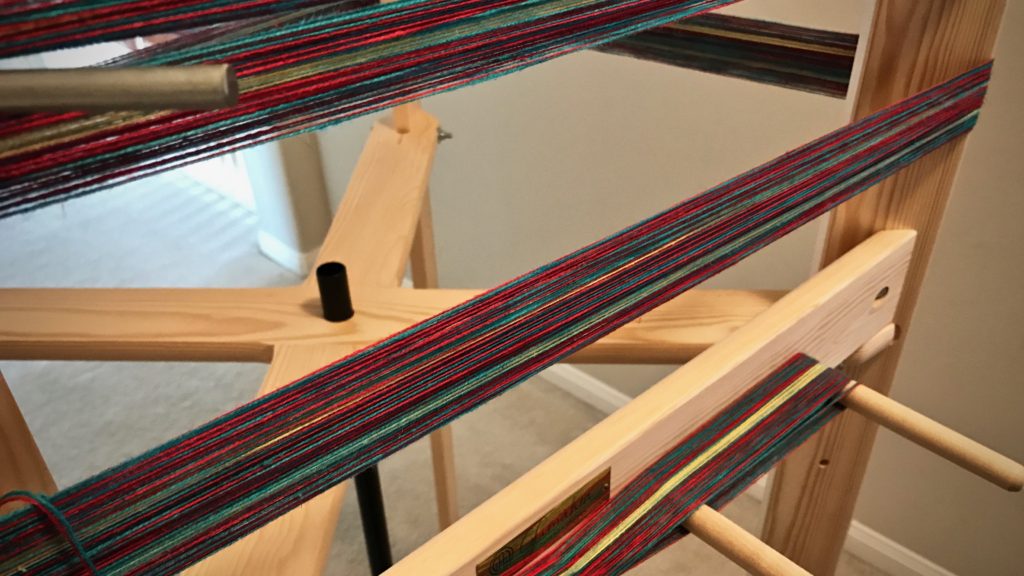 A new warp comes alive as I wind the threads on the warping reel. It is a picture of possibility! Every warp has a beginning and an end. Beginning a new warp on the loom is always exciting. And when I come near the end, I often wish I could weave a little longer.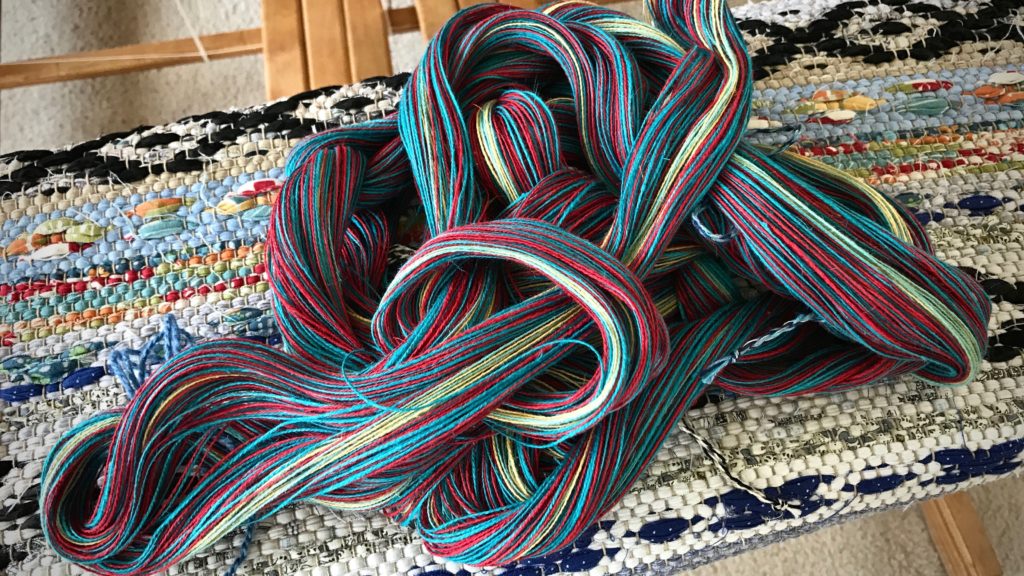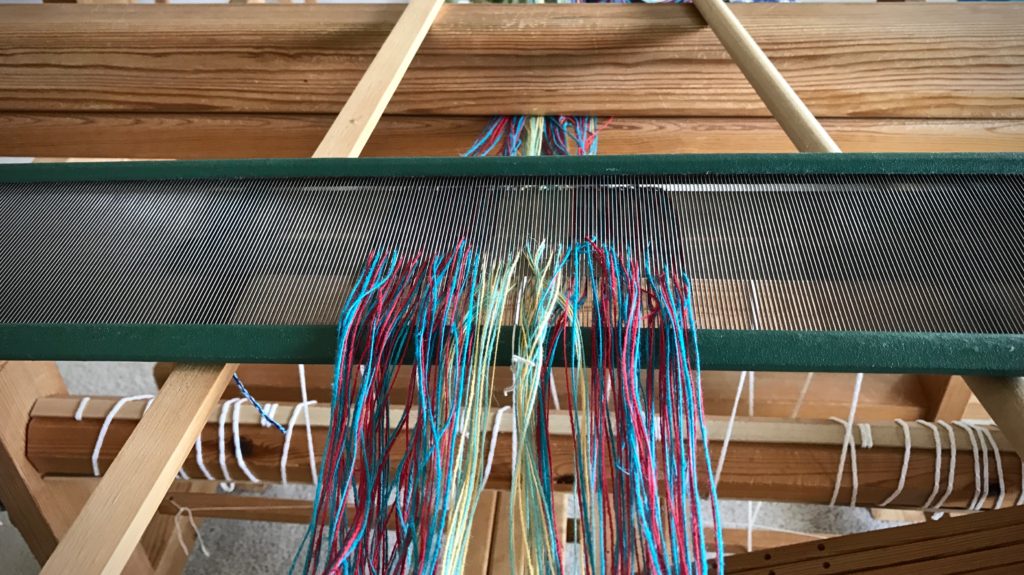 Have you considered the warp as a metaphor for a life's span? It is measured out in advance, with a certain type of fabric in mind. The setts, patterns, and structures vary. But they are all meant to be woven. Weft passes are like days and years. For a time, it seems like it will never end. And then, you see the tie-on bar coming over the back beam. You're reminded that this warp is temporary. We all have this in common: We are mortal. Time is a precious gift. Every pass of the weft is a reminder of our Grand Weaver's loving attentiveness to complete the weaving he began.
May you enjoy the gift of time.
Happy Weaving,
Karen