A startling surprise greeted me when I sat down at the loom yesterday afternoon! The sun was shining through the window and sparkles of light were dancing on the loom. The surprise happened when some of the light made its way under the woven warp and shined up through the cloth, revealing a hidden pattern. Whoa! I discovered a secret passageway in an old majestic house…accidentally! That's what it felt like.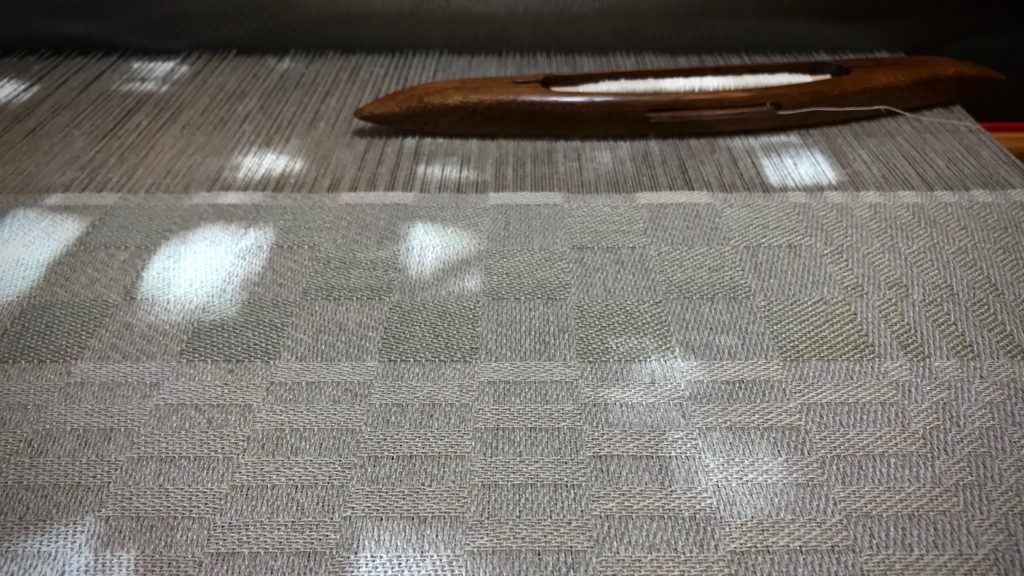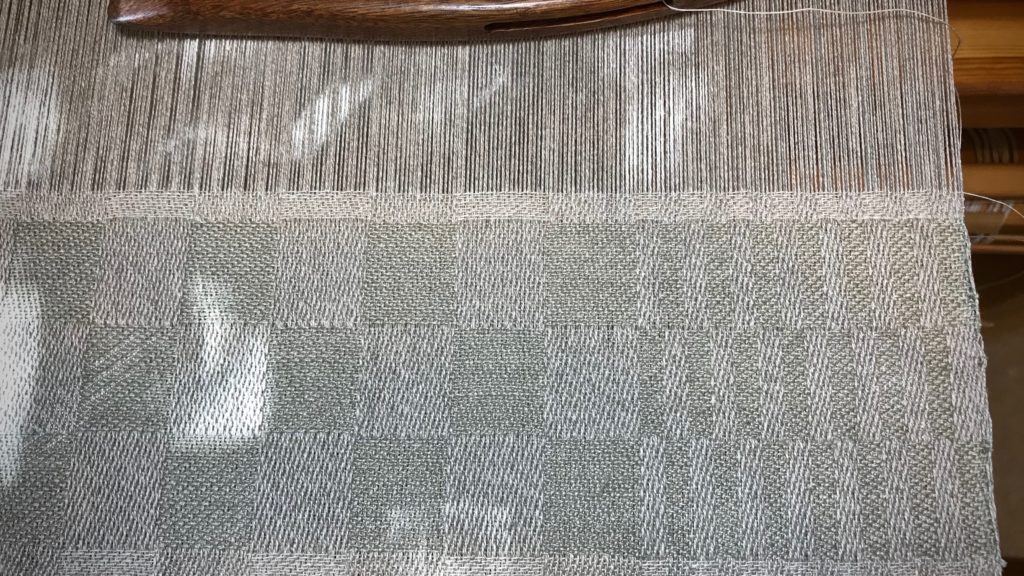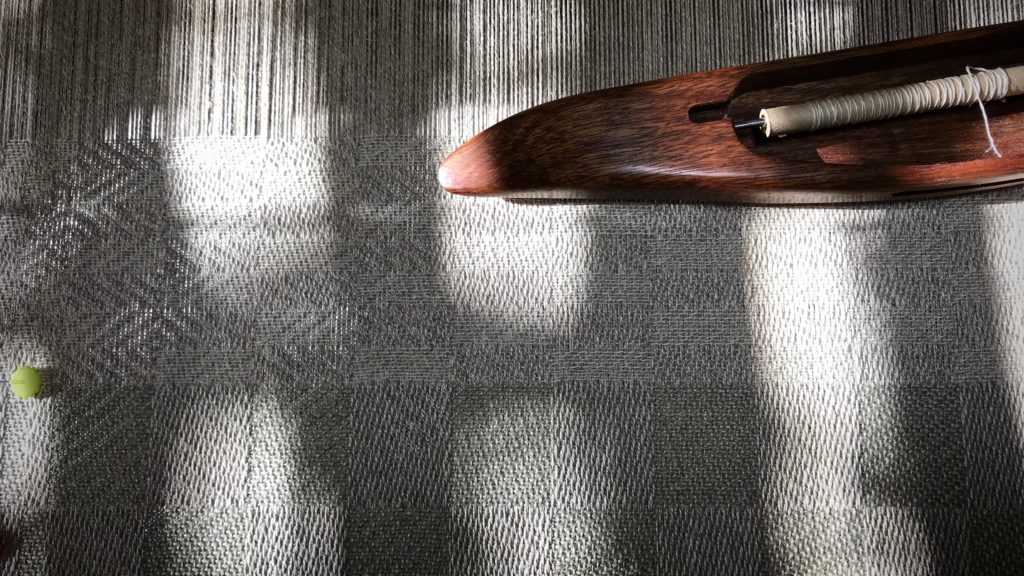 This is five-shaft satin, not goose-eye twill. How fascinating to get a glimpse of the inner structure of the cloth. I didn't expect it, but it does make sense that the treadling pattern is woven into the fabric. But you won't see it unless light shines through just so.
The Lord knows us intimately. He knows what we do and why we do it. Where we go and what our plans and intentions are. He not only knows what we say, he knows the thoughts behind our words. God is not surprised. He knows it all. His light reveals our inner structure. May it be pleasing to Him.
May you be pleasantly surprised.
With you,
Karen