The computer is a worthwhile instrument for creating designs to weave. I like the flexibility and repeatability it gives me for drawloom designs. I'm also using the computer to develop the cartoon for my next pictorial tapestry. The computer work takes time—usually more time than I think it should.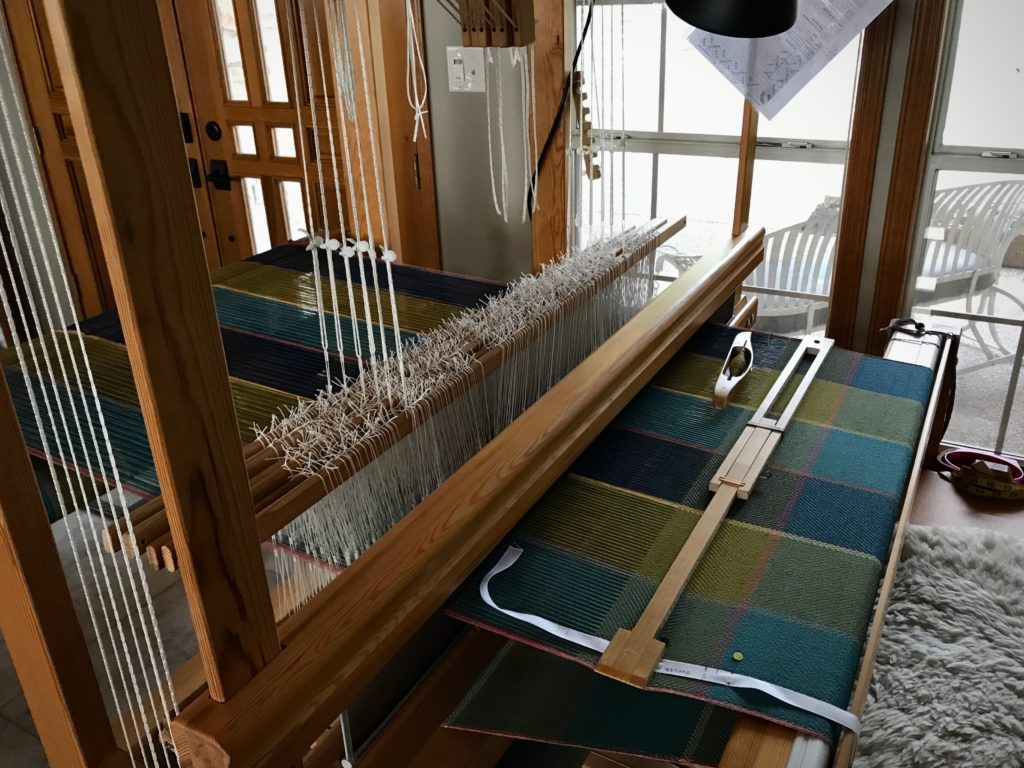 When I sit at the loom, though, time slips away unnoticed. This is where I'd rather be.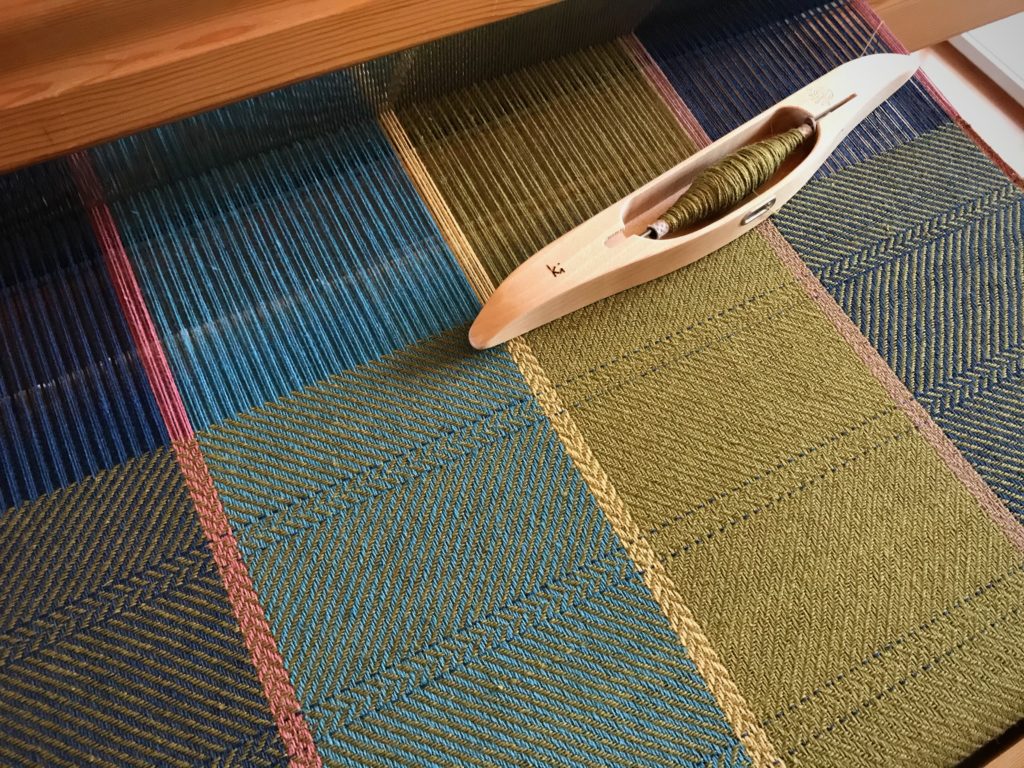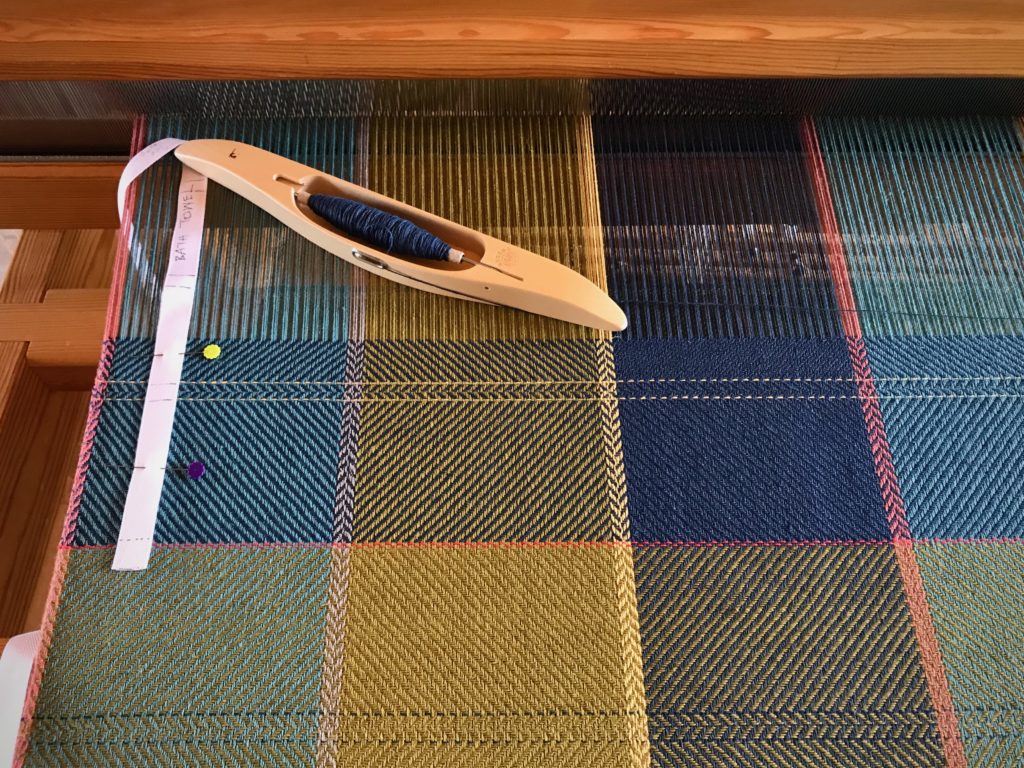 I'm starting the second of four bath towels on my Glimåkra Standard. The loom, with its colored threads and cloth, is the first thing to greet you as you come in our front door. Welcome. Let's put the computer away for a while and simply enjoy ourselves. There's no better time than now.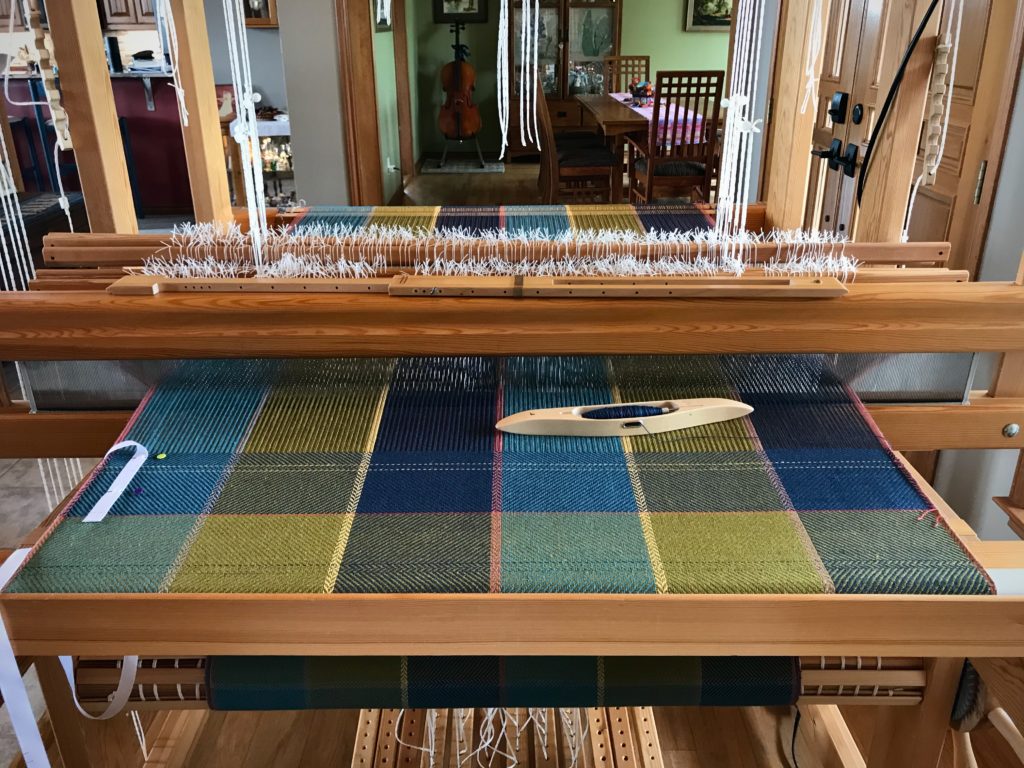 May you make time for making.
Happy Planning and Weaving,
Karen