Handwoven remnants (aka scraps) do not get thrown away. Every scrap is good for something. Some scraps are so unusual it takes an extra dose of creativity to find a use for them.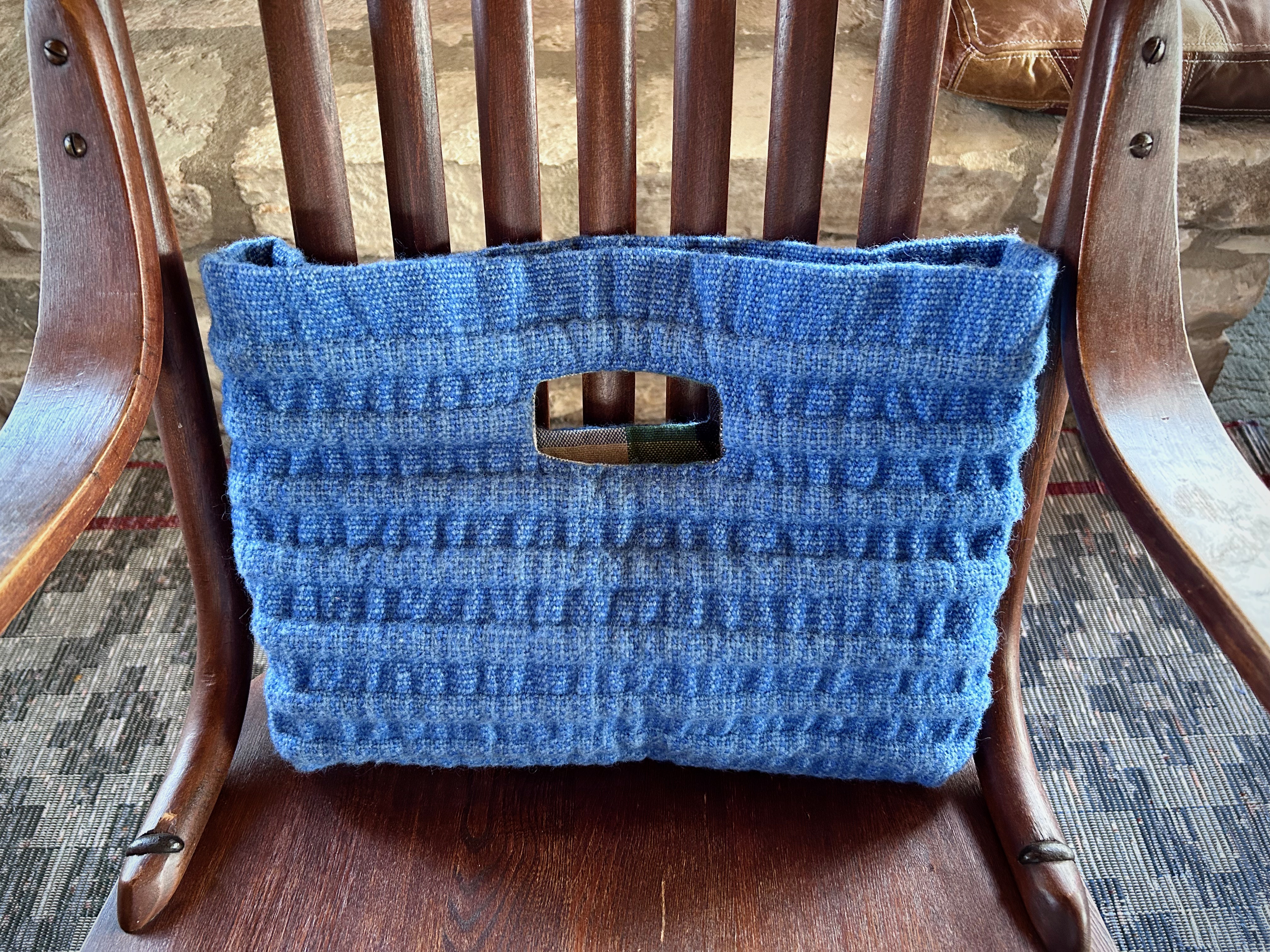 This remnant of blue wool fabric is something I wove a few years ago during my Big Book of Weaving adventure. This structure uses a weft-cord technique, which creates interesting ridges in the fabric. The original project is a simple handbag. The remaining fabric has been buried in a box of remnants. Until now.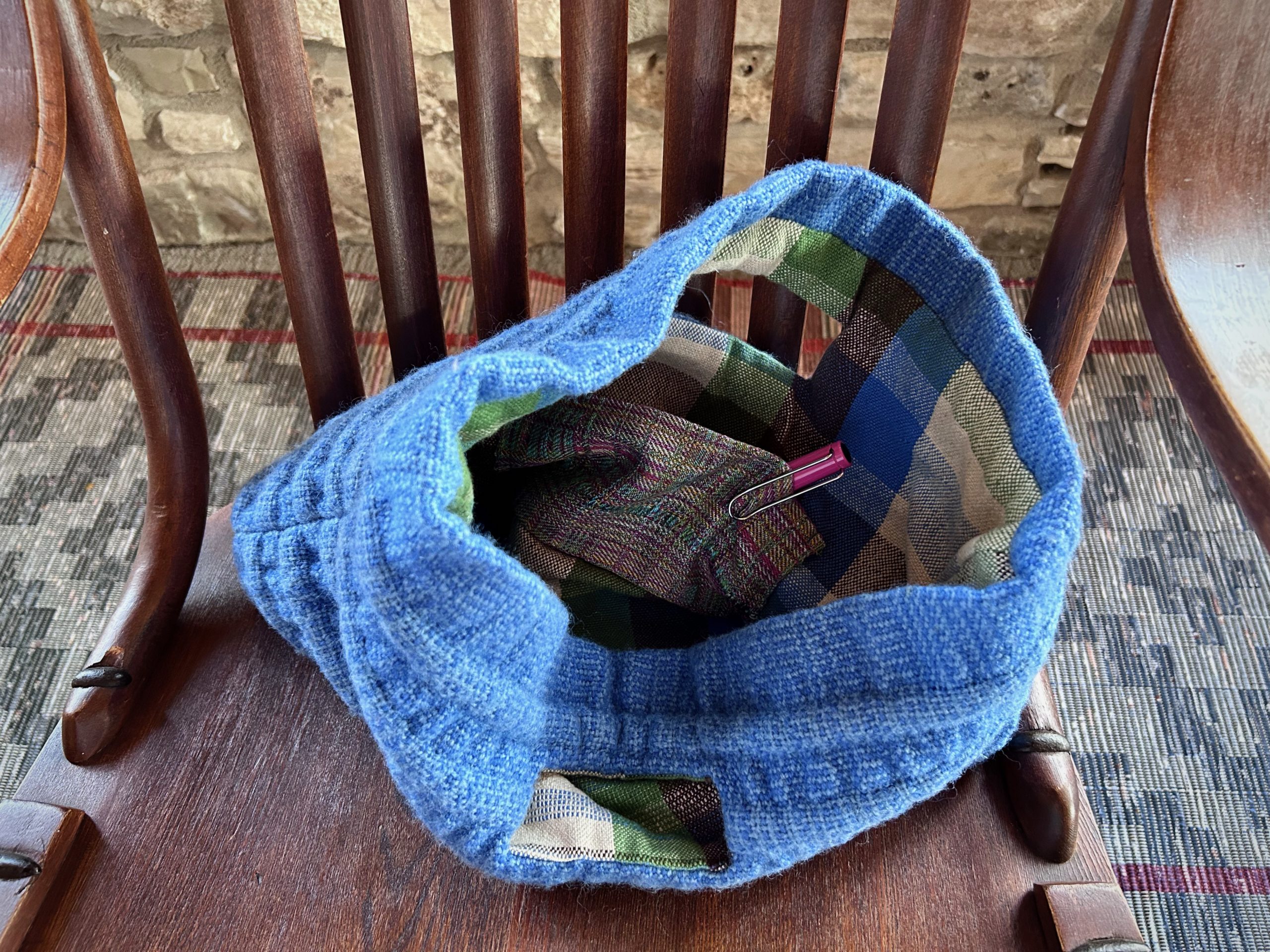 I had a great idea to make a bench cushion for my Julia loom from this unusual remnant. Guess what? All those ridges are not so comfortable to sit on (fortunately, I tested it first). My next idea, though, is a success! The blue bumpy scrap makes a nice lumbar pillow, adding special comfort to the rocking chair that belonged to my great grandmother.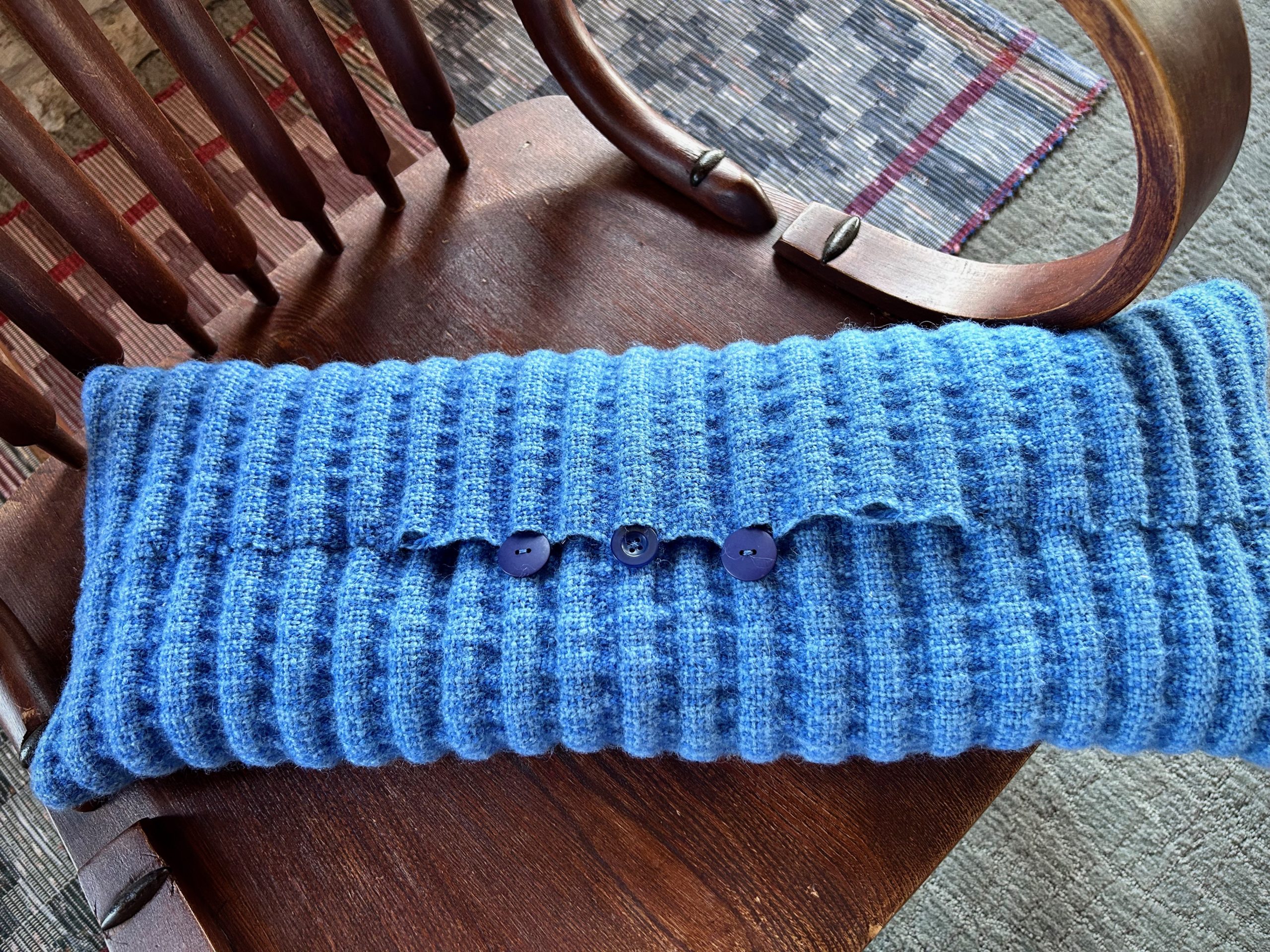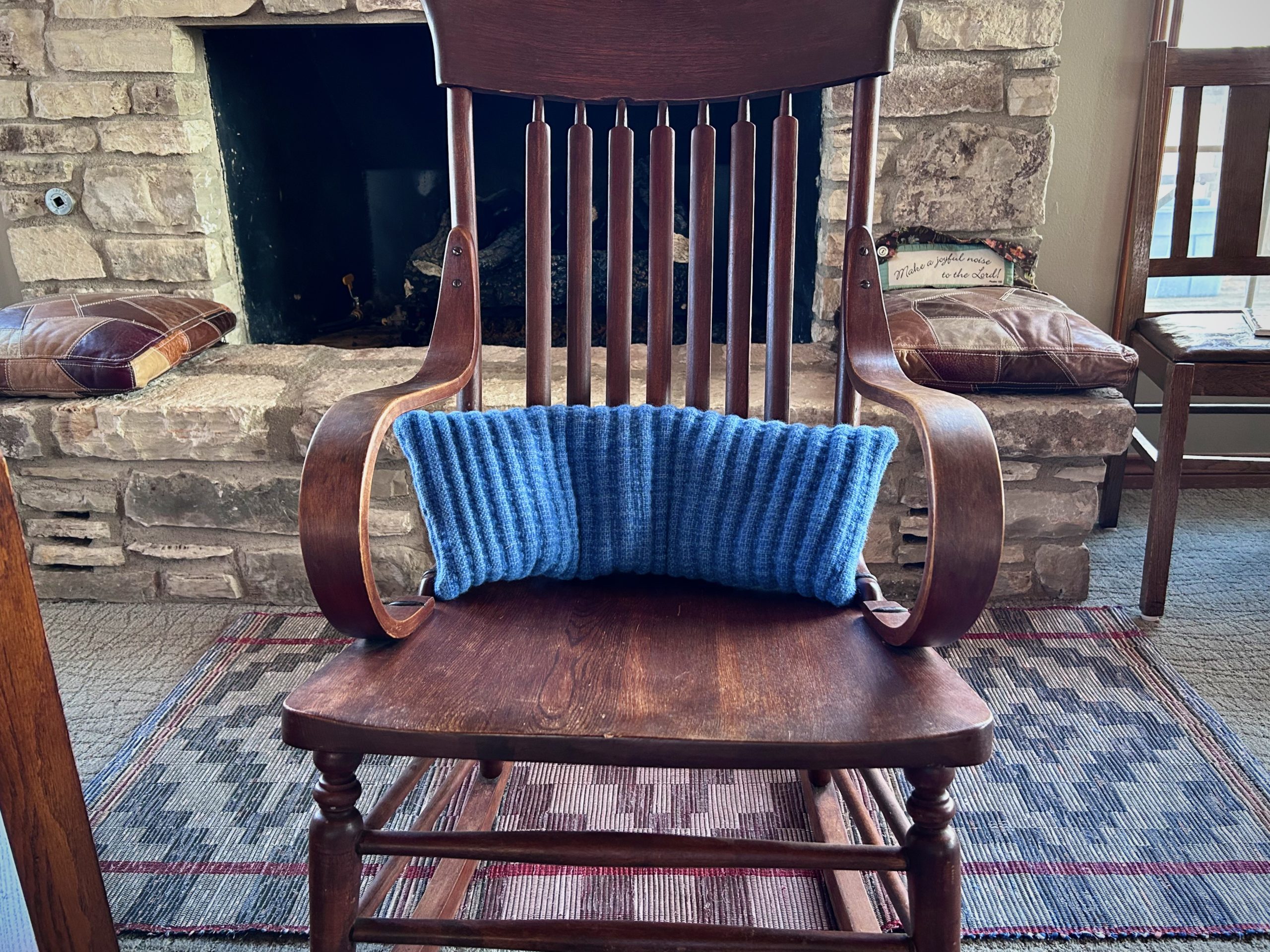 May you find uses for all your fabric scraps.
Your friend,
Karen