I made this rug longer than I had planned. Midway, I decided to increase the number of repeats in the design. This means I don't know exactly how long this rug will be, so there is a bit of suspense as I wait to see the outcome.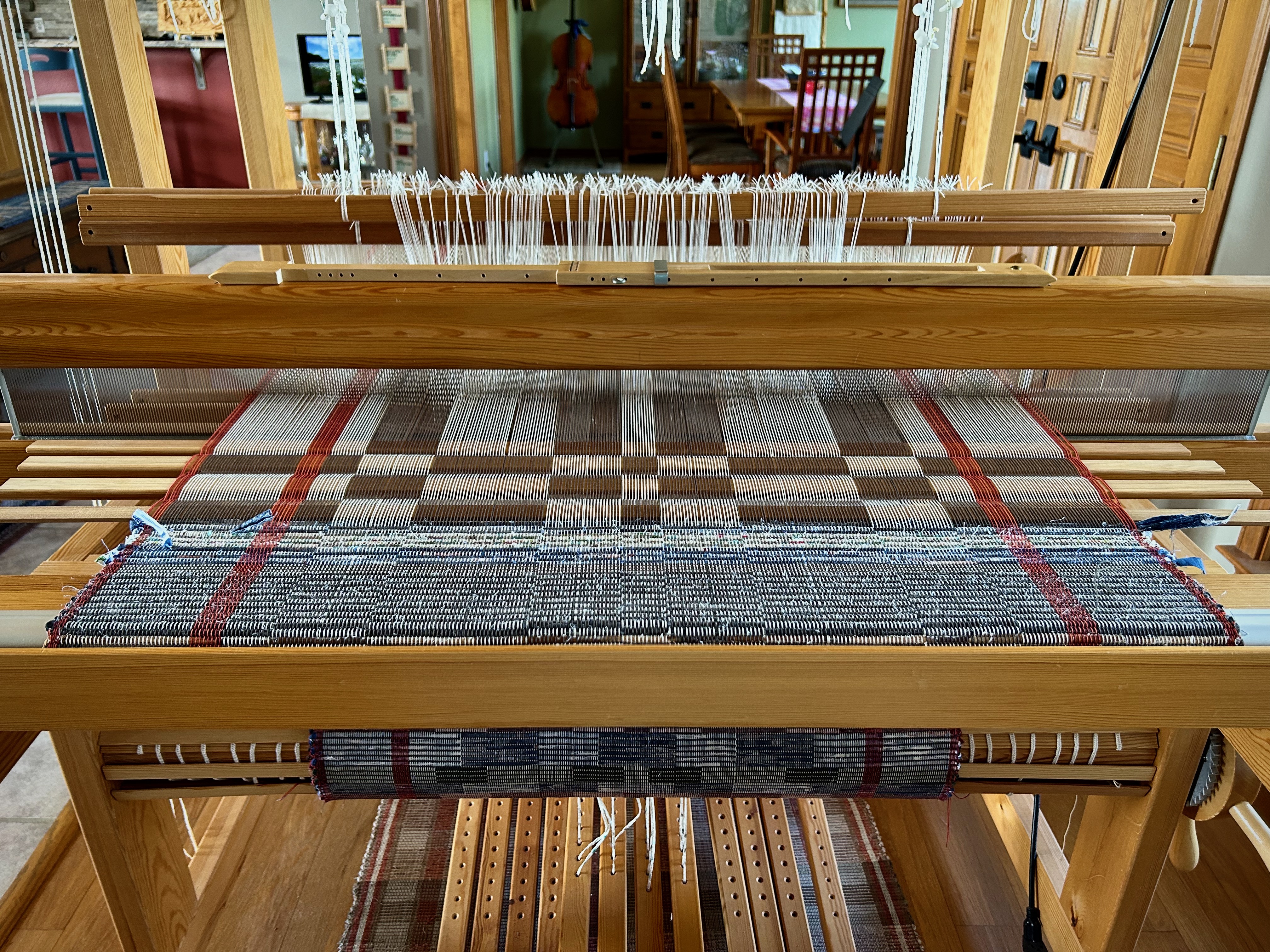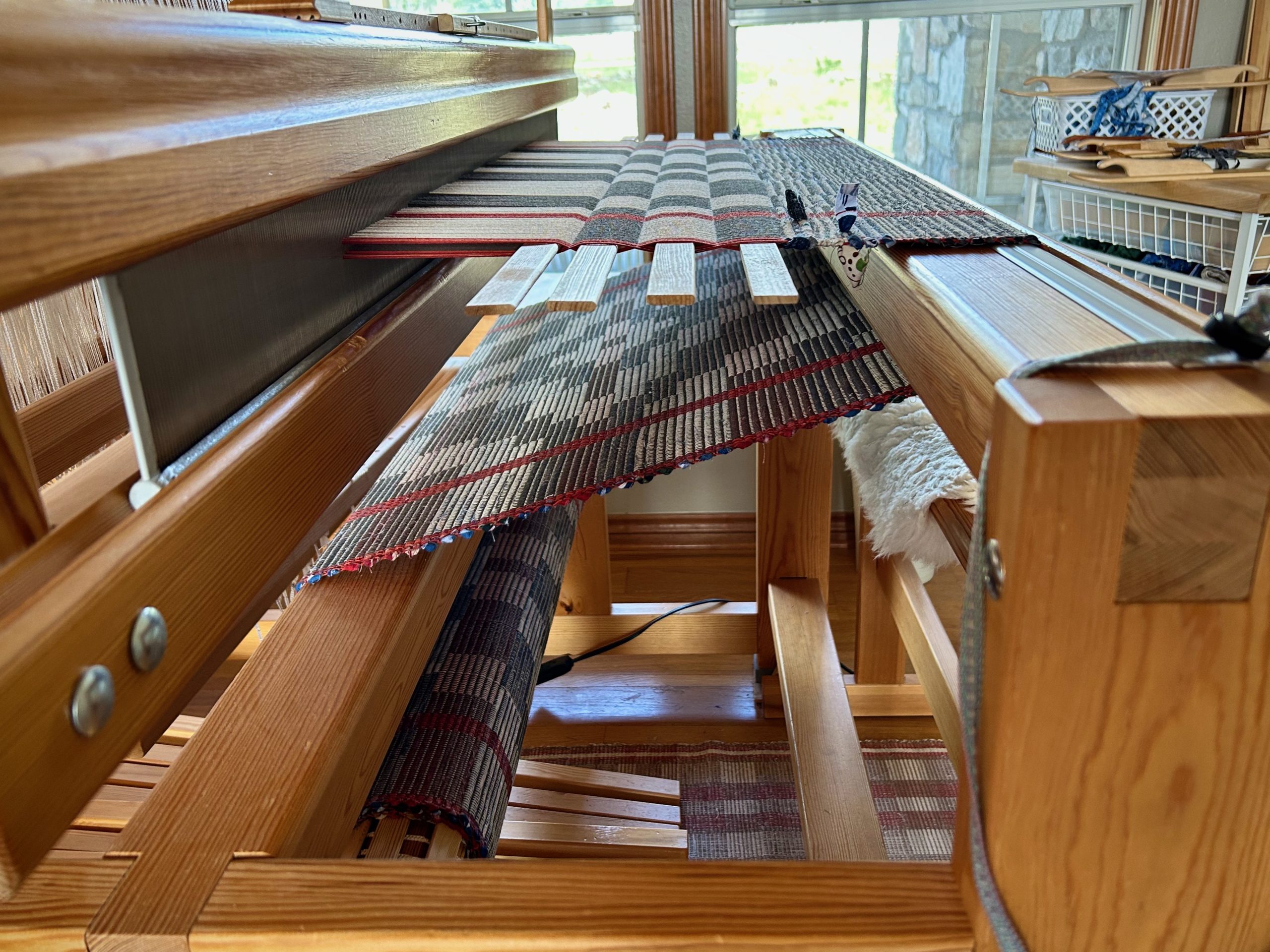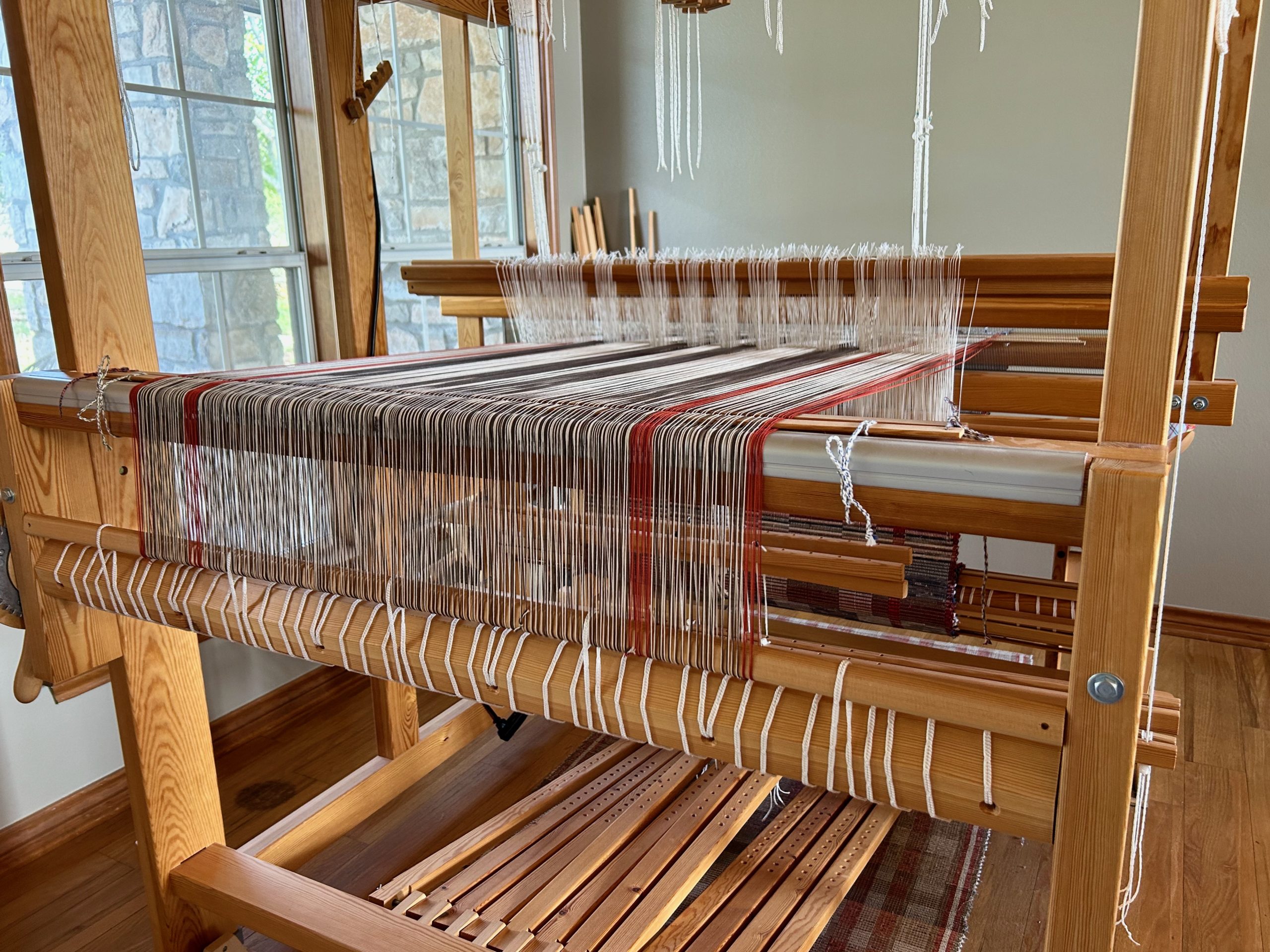 I have a bit of warp left. It's a good way to use up some of my cut fabric strips. This is my chance to play around, designing on the fly. That's an exciting way to end a satisfying set of spaced rep rag rugs. Leave room for unencumbered play. And when you can go no further, end the suspense and see what you've got!
May you make room for unencumbered play.
Happy weaving,
Karen