Pulling the draw handles for each four-thread unit of weaving is like doing counted cross stitch on the loom. I enjoyed cross stitch in the 1980's and I am enjoying this drawloom version now. Very much. I started this Heart-Shaped Baskets table runner on Valentine's Day—a fun way to celebrate the day!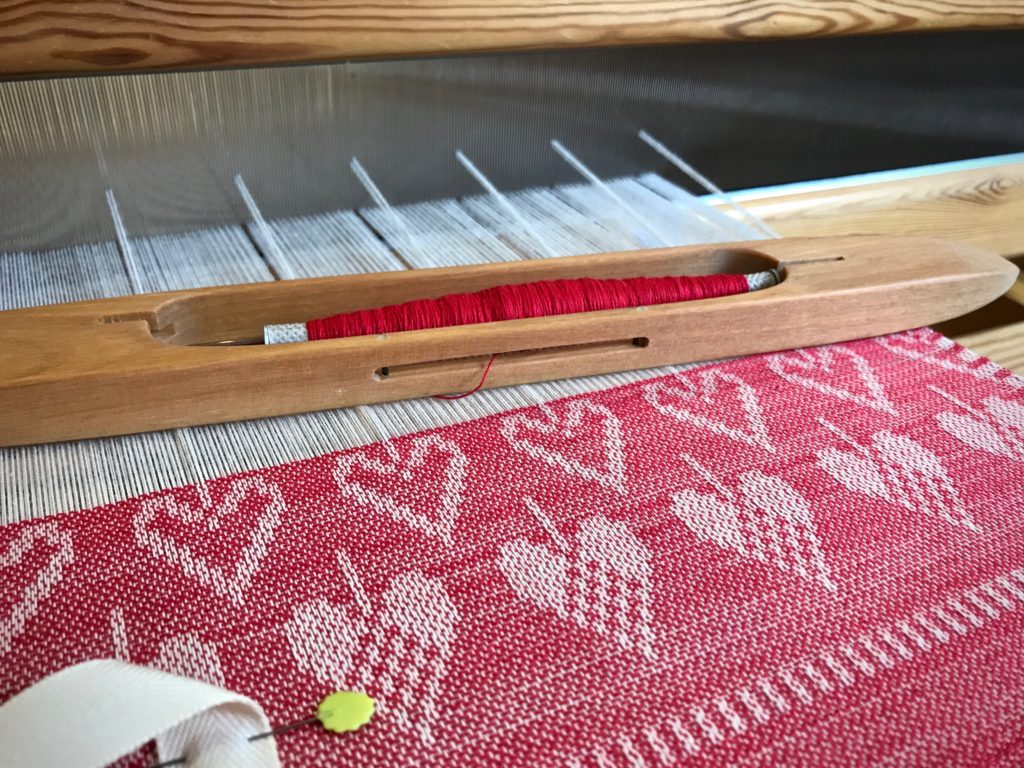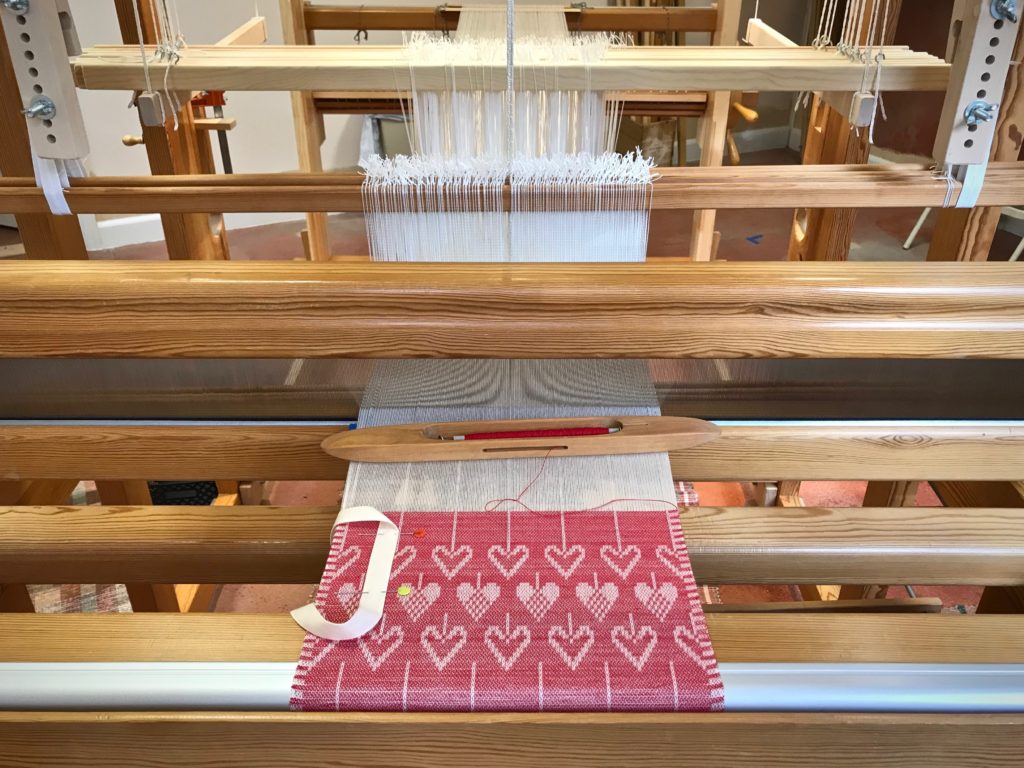 Like weaving on any floor loom, I want to have consistency in my beat and in my selvedges. Inconsistencies in these basics can detract from the drawloom imagery of the final cloth. The main thing is to keep paying attention. And keep joyfully pulling those draw handles to create more hearts of love.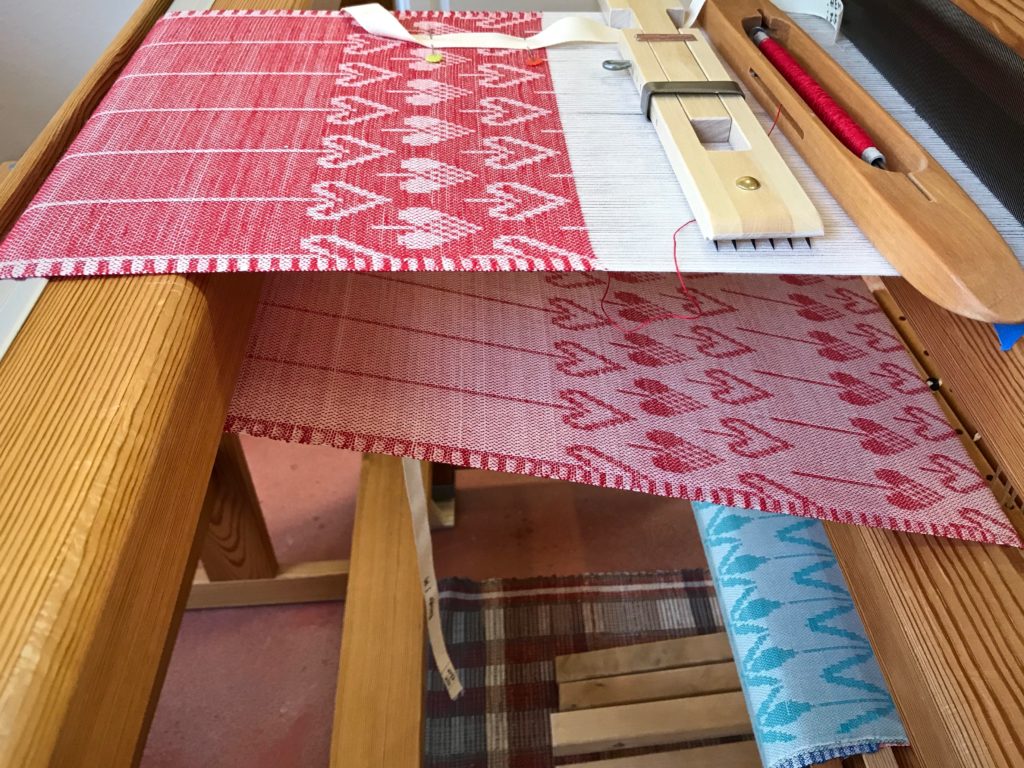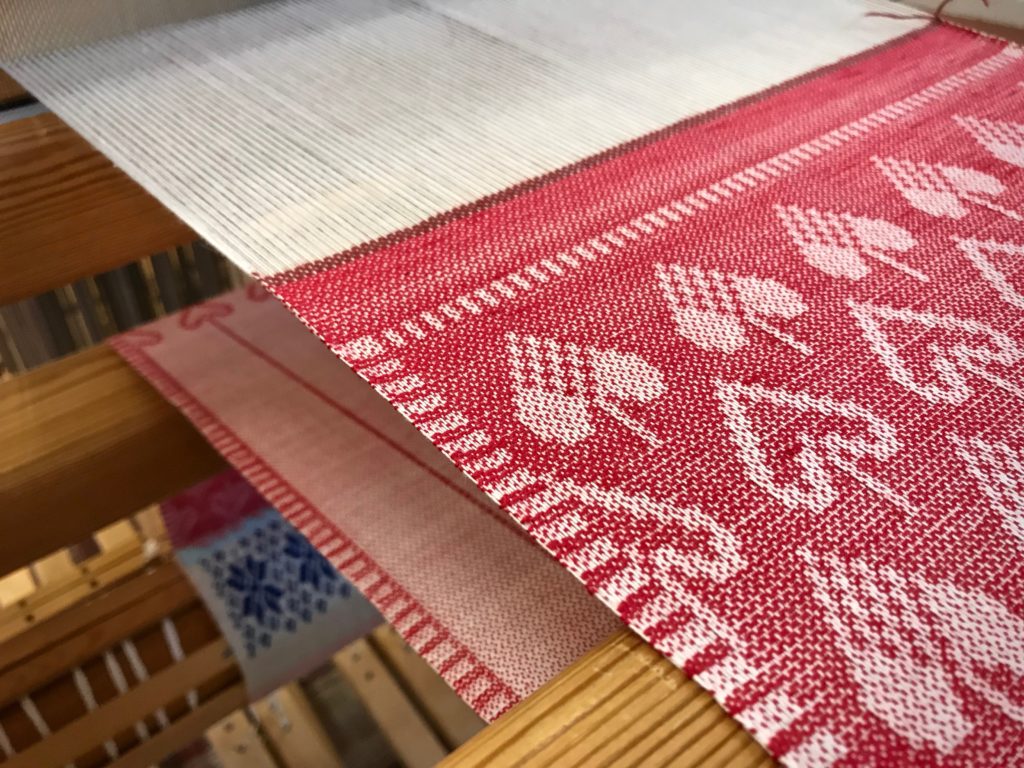 Grace is a gift of favor, not an earned reward. Forgiveness is the giving of grace. And gratitude results from receiving grace. Grace makes us graceful. Giving and receiving grace with consistency is what we'd like to see in ourselves. That's when the love of God, in whose image we've been made, is most clearly seen in us. So we practice what we know to do. And pay attention. And keep joyfully weaving a heart of love, by God's grace.
May you be grace – full.
Gratefully yours,
Karen