I have never re-sleyed a warp after weaving the sample. Until now. It's a drastic measure; but it's better than fighting with the warp the whole way. I'm doing inlay on a rag rug, with rya knots and other techniques. It didn't take long to see that the ends needed to be spaced further apart. But this is why we sample, right?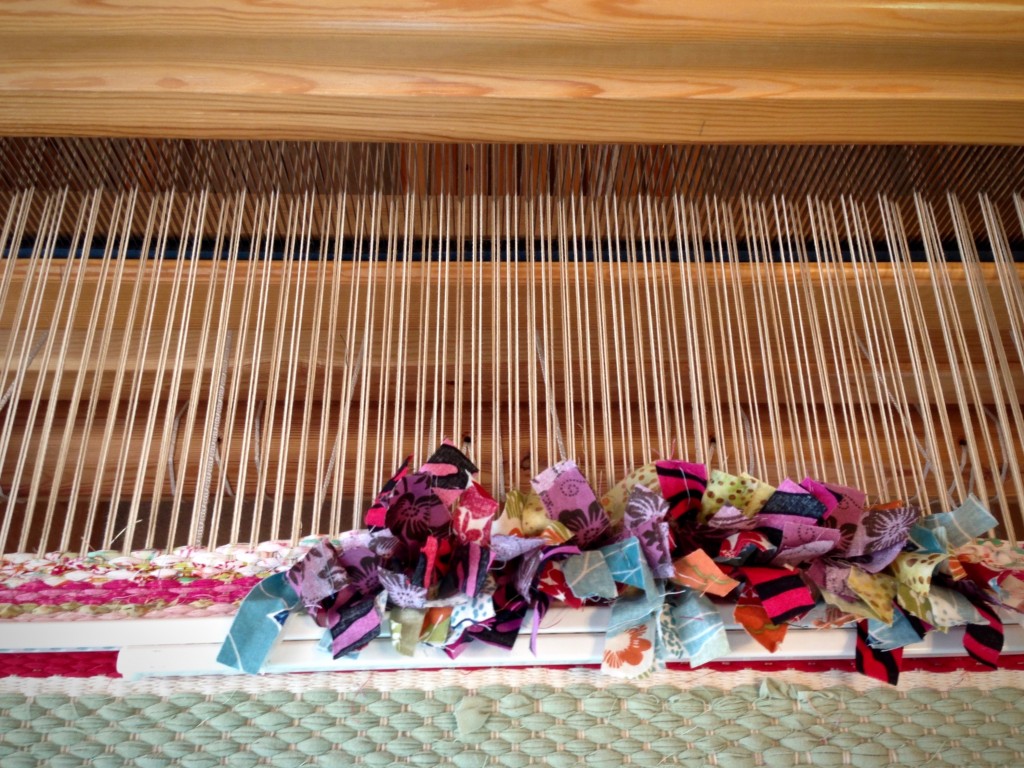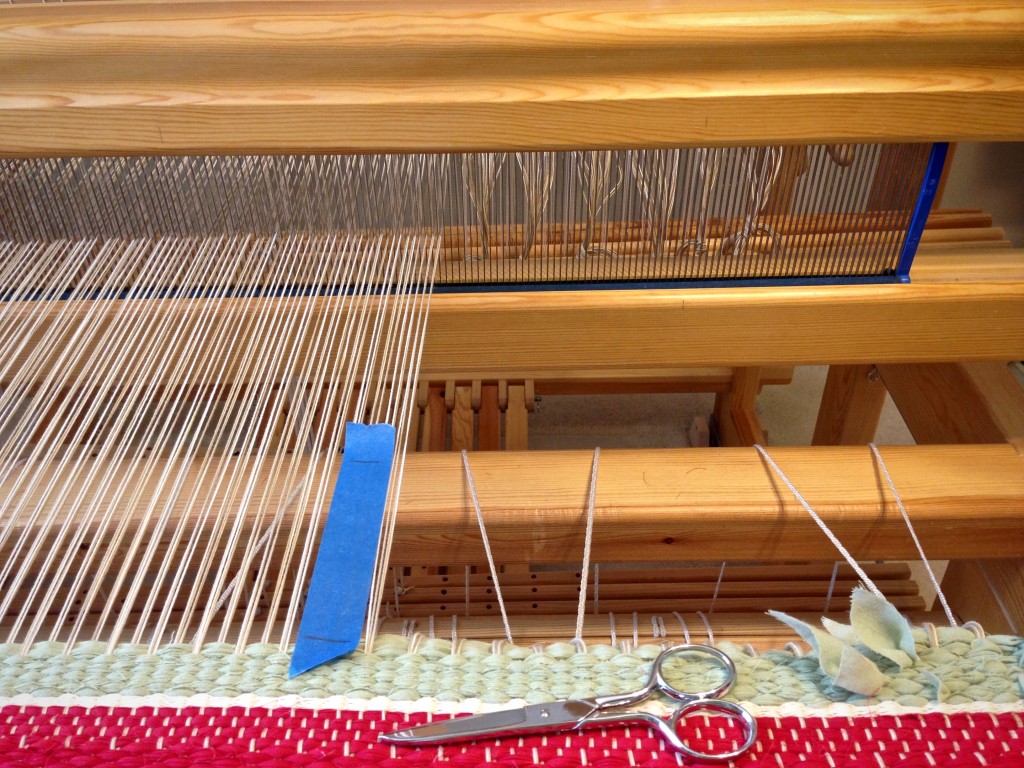 It was not an easy decision to re-sley. I had anticipated an enjoyable day of rag rug weaving. Instead, I spent the day cutting off, pulling the ends out of the reed, switching reeds, re-sleying, dealing with extra warp width, tying back on, and beginning a new sample. Is this called learning the hard way? Nope. This is simply called learning.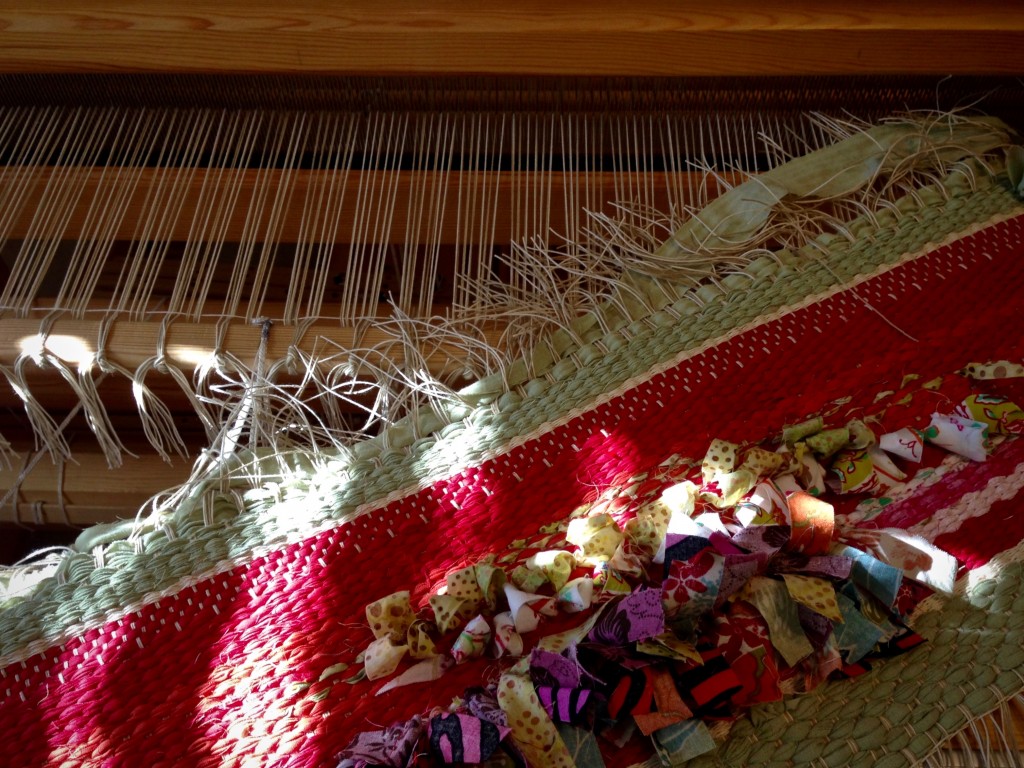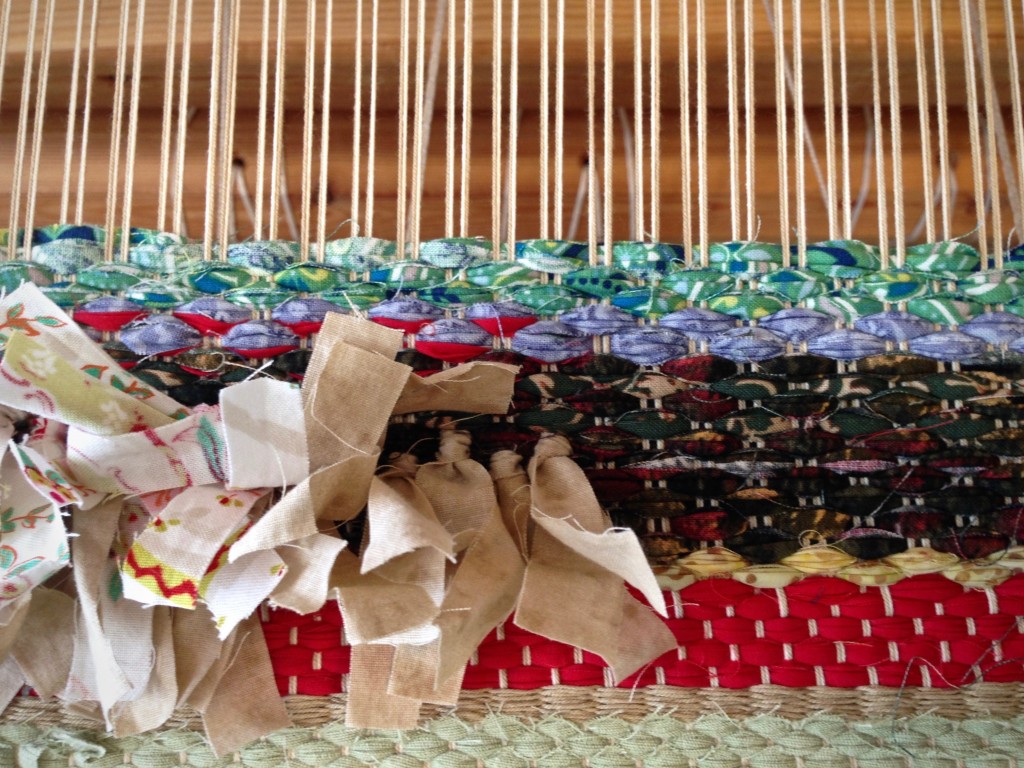 Weaving, relationships, and purposeful living. Learning takes time–a lifetime. I want the Lord to teach me how to live. Even when it means messy beginnings and do-overs that use up my day. We have a lot to learn. Lord, teach me, and lead me on your path. More than a prayer in crisis, this is a lifetime prayer for a lifetime of learning.
May you know when to start a do-over.
Still learning,
Karen