Each time I remove the temple I step back to review the progress. What does it look like now? It still looks like stripes. Four picks complete one row. The stripes lengthen, pick by pick. I hadn't originally planned stripes, but seeing the results makes me hopeful.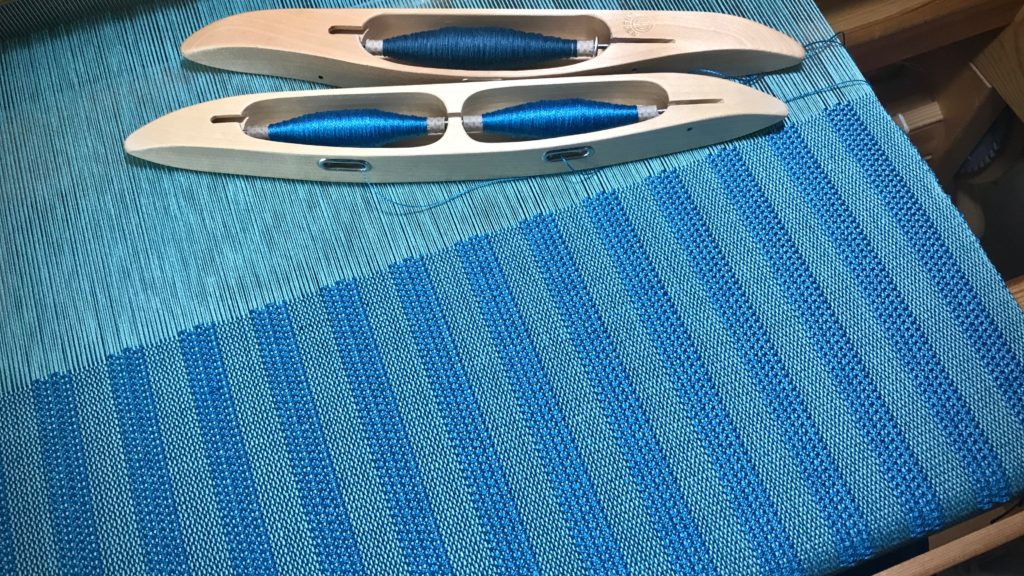 Every fabric has a structure–the particular way that warp and weft threads crisscross each other. This eight-shaft kuvikas structure sets the stage for weaving block patterns, like the square-within-a-square pattern or these stripes. It's how the loom is set up. This loom is set up to weave kuvikas.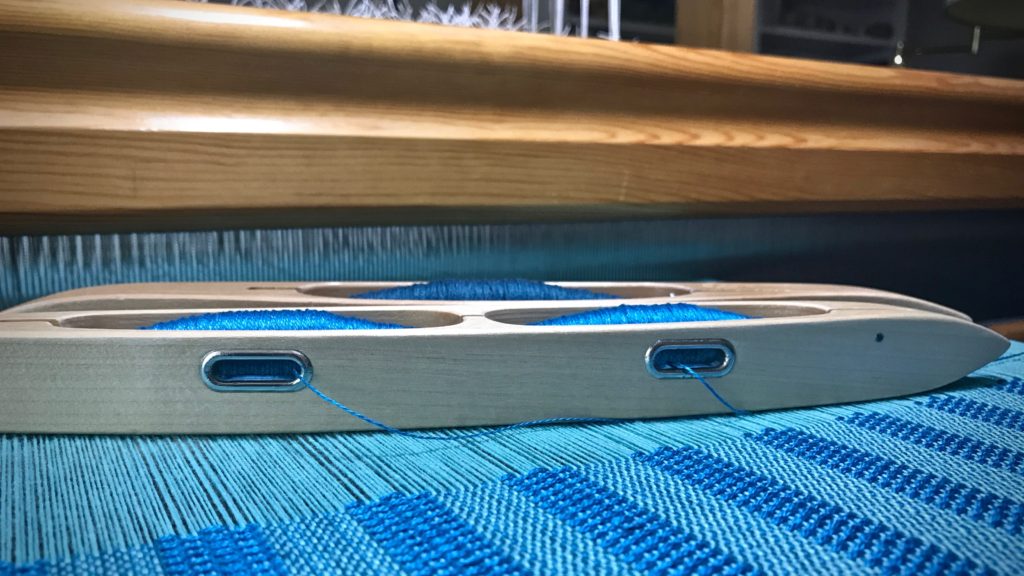 Truth is a constant. It doesn't change with the wind. It isn't subject to our whims. It's how things are. Truth is the structure of creation's fabric through good times and bad. Imagine the despair of Jesus' closest followers as they watch him, their friend and Teacher, die in agony on a cross. Where is truth in this despair?
And then the unimaginable happens. Jesus comes back to them alive! This is the truth of God's redemptive love–He died for us. Truth awakens hope. Speak truth to your soul. Wait in hope, for glorious fabric is being woven on His loom.
May you never lose hope.
With joy,
Karen