This little tapestry has been almost finished for a very long time. I stopped short of completion months ago. I've missed my small tapestry weaving, so I'm back at it. Only a few steps remain with this one. Soon this little color gradation sweetheart will be on the wall, to be enjoyed.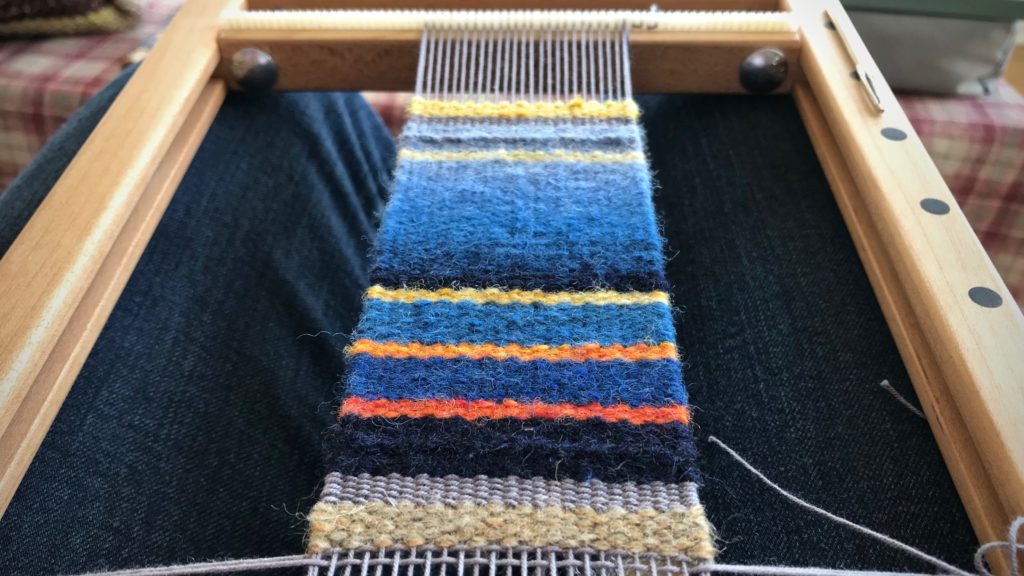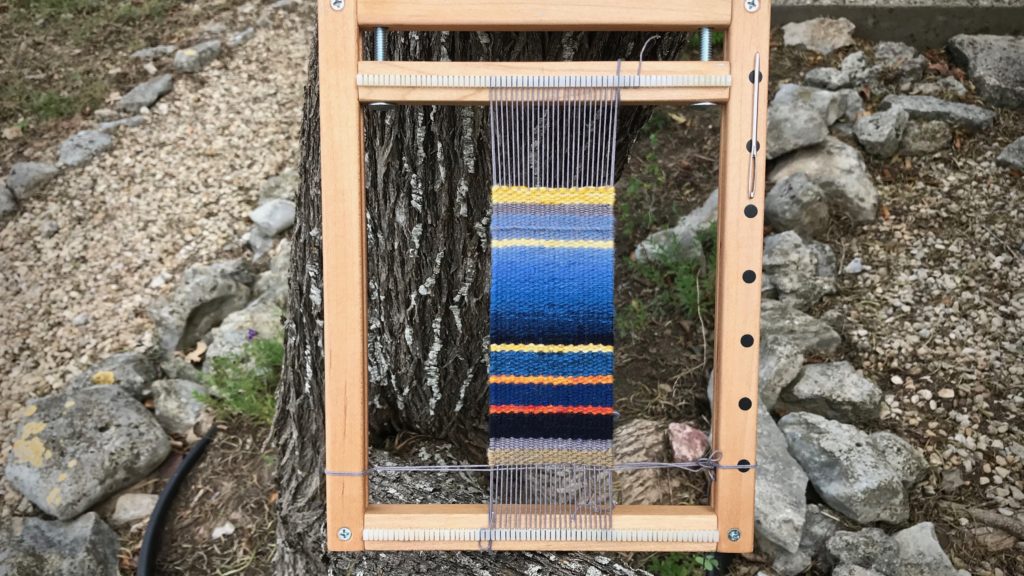 The finishing steps are not difficult. (Rebecca Mezoff gives excellent instructions in Weaving Tapestry on Little Looms.) After the piece is removed from the loom, it is steamed. Then, weft tails are sewn in and/or trimmed on the back. Half Damascus knots secure the warp ends. The hems will be folded under and stitched down. Then, this little masterpiece will be ready for mounting and display.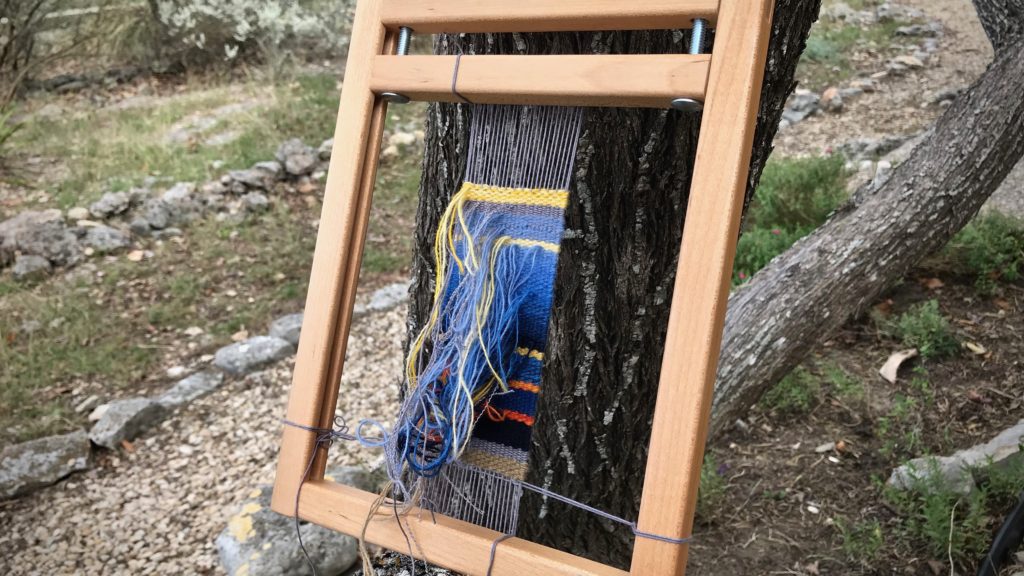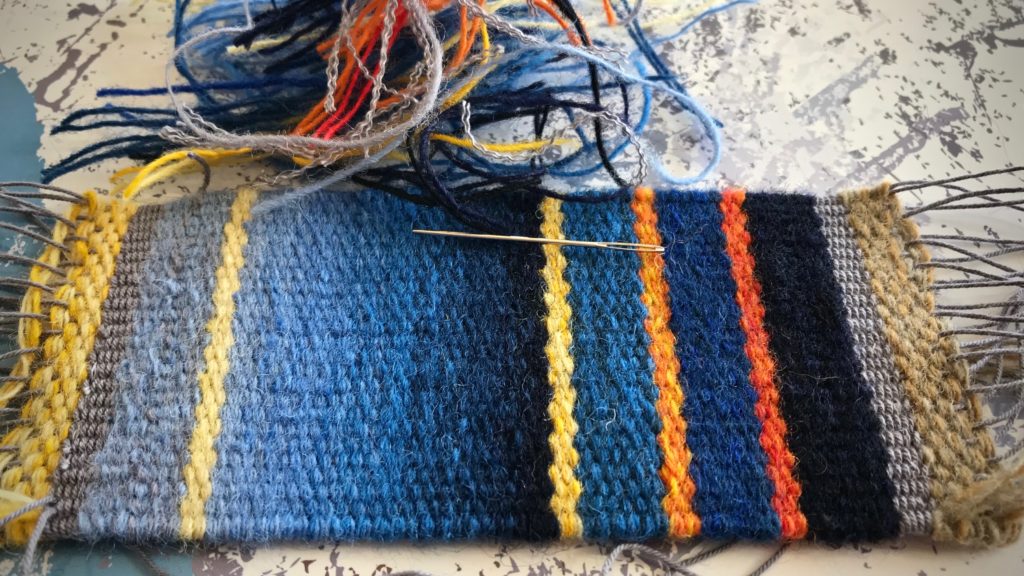 Here is an ancient description of an interesting woman, as told by another woman.
Strength and dignity are her clothing,
And she smiles at the future.
She opens her mouth in wisdom,
And the teaching of kindness is on her tongue.
—from Solomon's book of Proverbs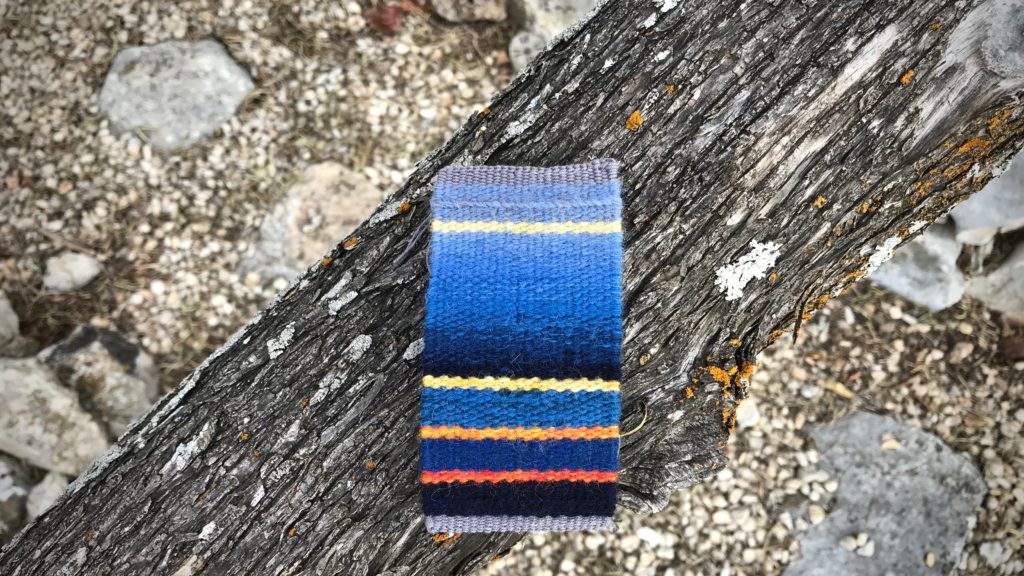 This is the type of woman I admire. Wear the best clothes that money can't buy—strength and dignity. She has optimism. No anger. She speaks with wisdom and kindness. These are finishing touches I ask my Maker to work in me. To be a woman ready for what she was made for.
May you be finished.
Kindest regards,
Karen