I work across the tapestry a row at a time, starting and stopping many wool butterflies. It gets confusing. It's not always easy to see how the particular colors in my butterflies relate to the details of this lizard. I closely follow the cartoon and the pattern key by my loom. I have to trust the cartoon more than what I see at the moment.
Every now and then, I climb up on a step stool as far as I dare. The view from this distance gives me a realistic perspective of the weaving. And raises my hopes that the lizard in this tapestry will indeed resemble the green anole that had posed for my camera. I am unable to see that same progress when I'm sitting at the loom with the lizard's face right in front of me.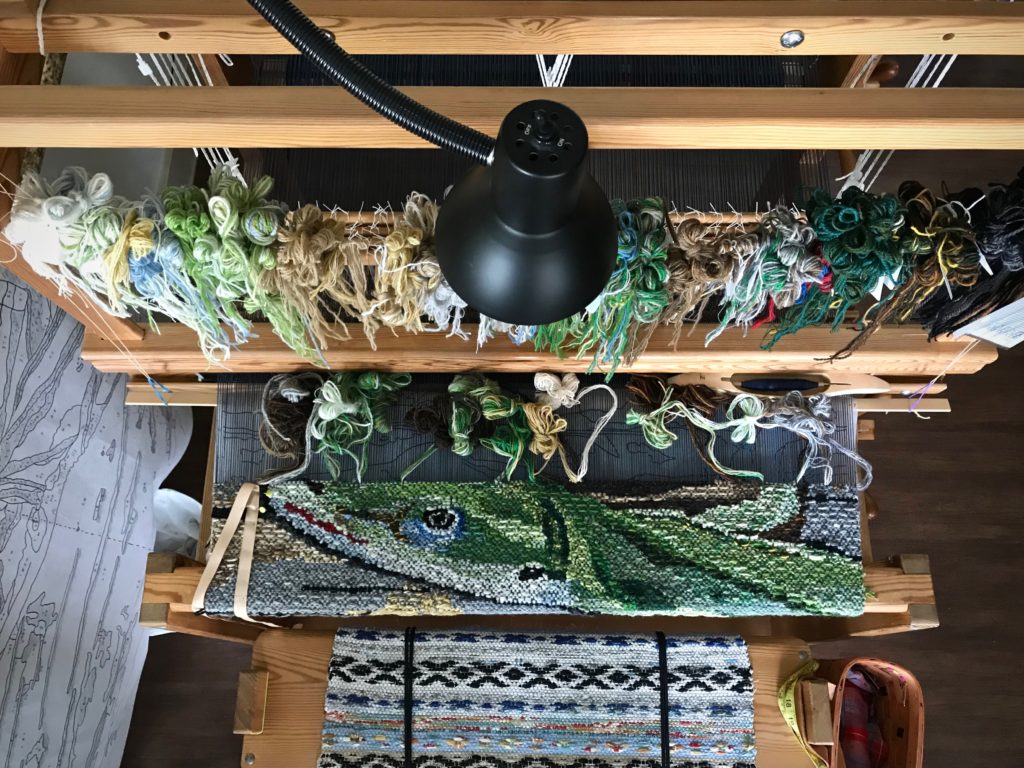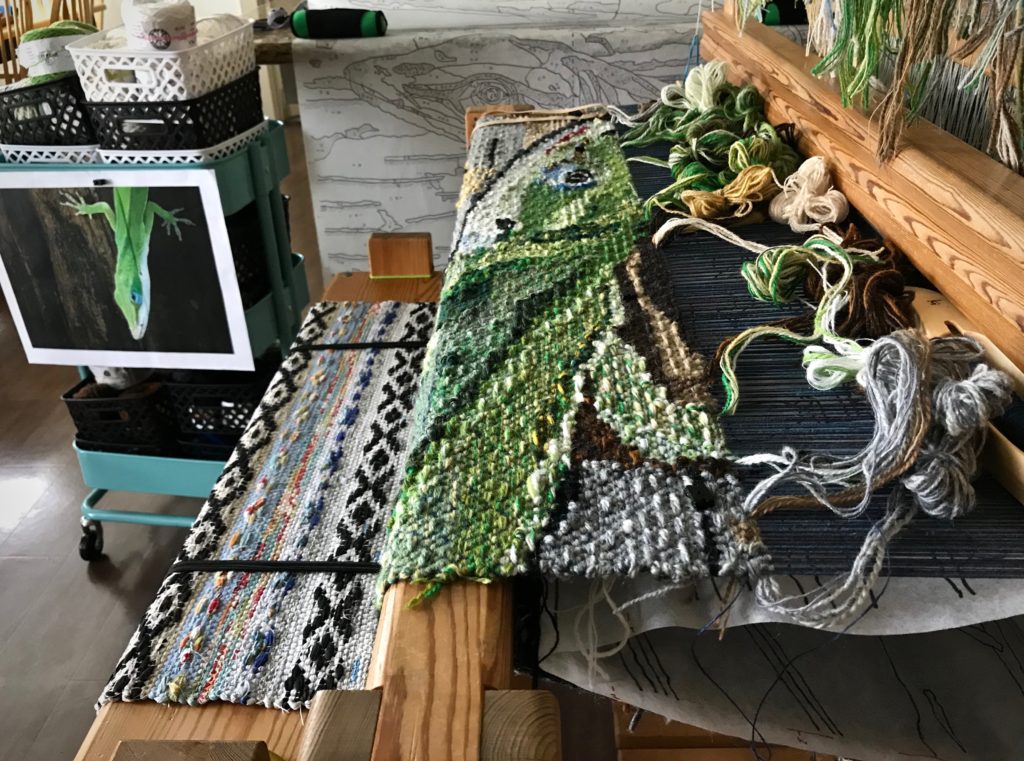 When life gets confusing, it's time to step up. Treasures are hidden in plain sight. Wisdom and knowledge are hidden like that. The treasure storehouse is in Christ. In him we have a heavenly view that gives us a realistic perspective of what we see in front of us. Trust his pattern key, and proceed with confidence. It's not so confusing, after all.
May you see hidden treasures.
With heart,
Karen