Eleven hours and thirty-six minutes into this project, the starting line for weaving is just around the corner. Wind the warp, and beam it. Thread the heddles. Sley the reed. Unlock the back beam ratchet. Move the countermarch to the front of the loom. … Pause when you think about moving the twelve shafts and the reed forward with the countermarch. Reach. Wiggle. Pull. Wiggle. Pull some more. Got it. Now, put the reed in the beater. Relax? Almost, but not yet.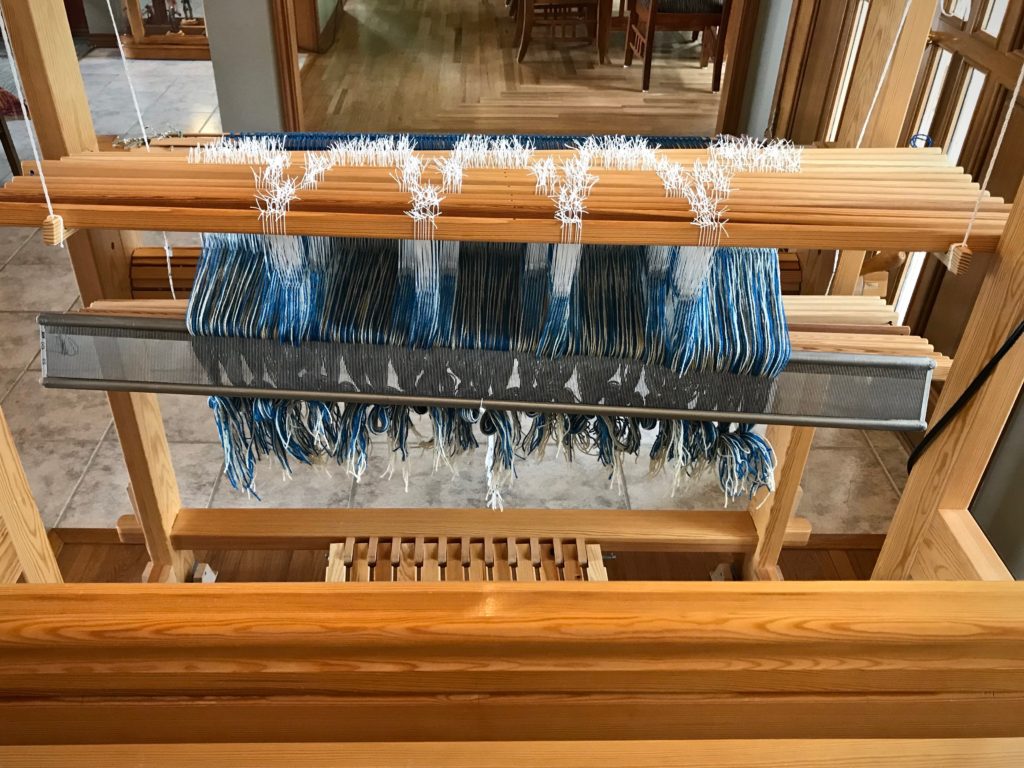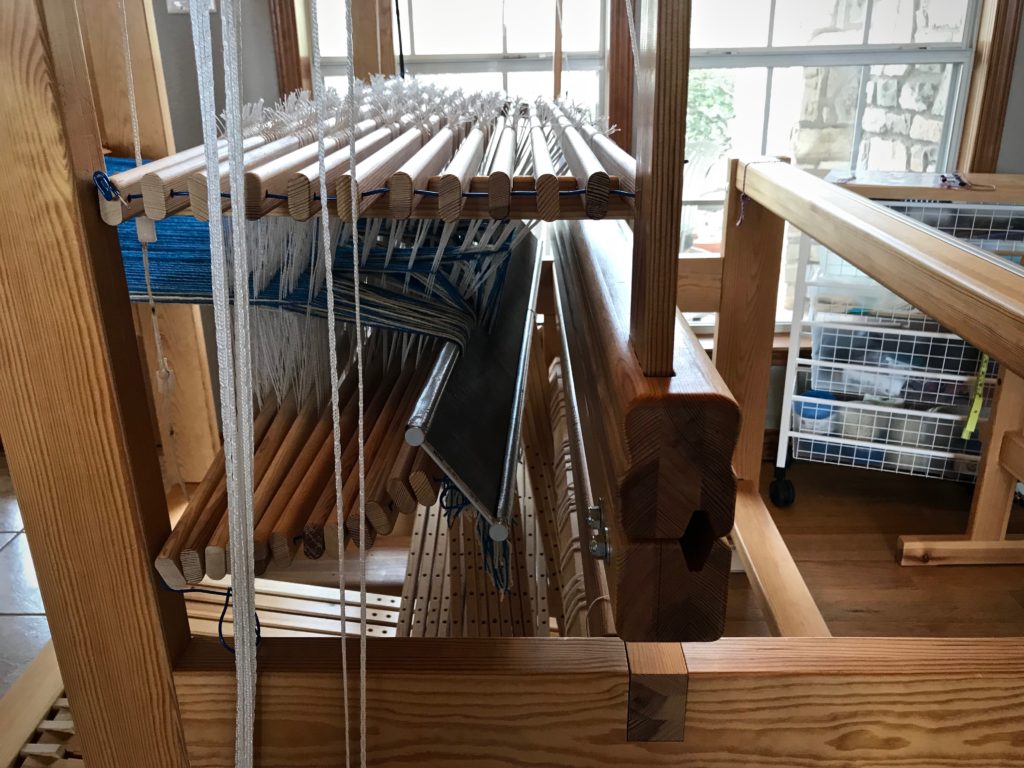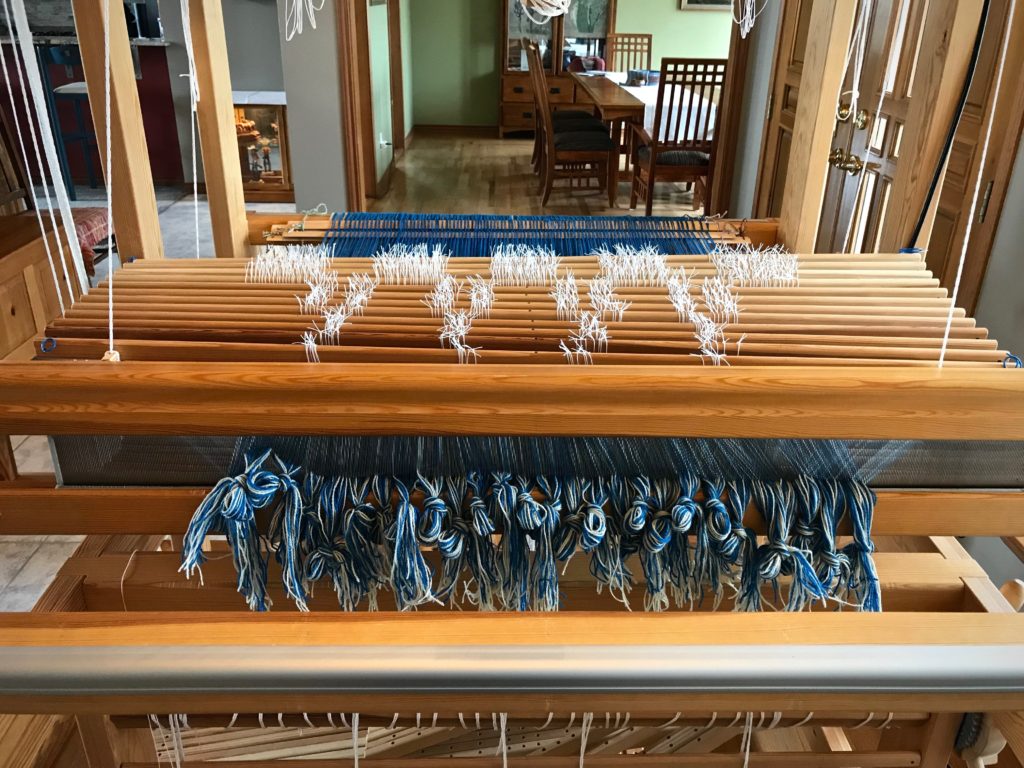 We must not forget to center the reed. I center the reed just as soon as the reed is in the beater.
How to Center the Reed
(We are actually centering the warp that is in the reed.)
Supplies needed: Tape measure (or string)
1. Using the tape measure, measure from the right edge of the warp in the reed to the outer edge of the beater on the right-hand side. Hold the tape measure with your fingers marking the measurement.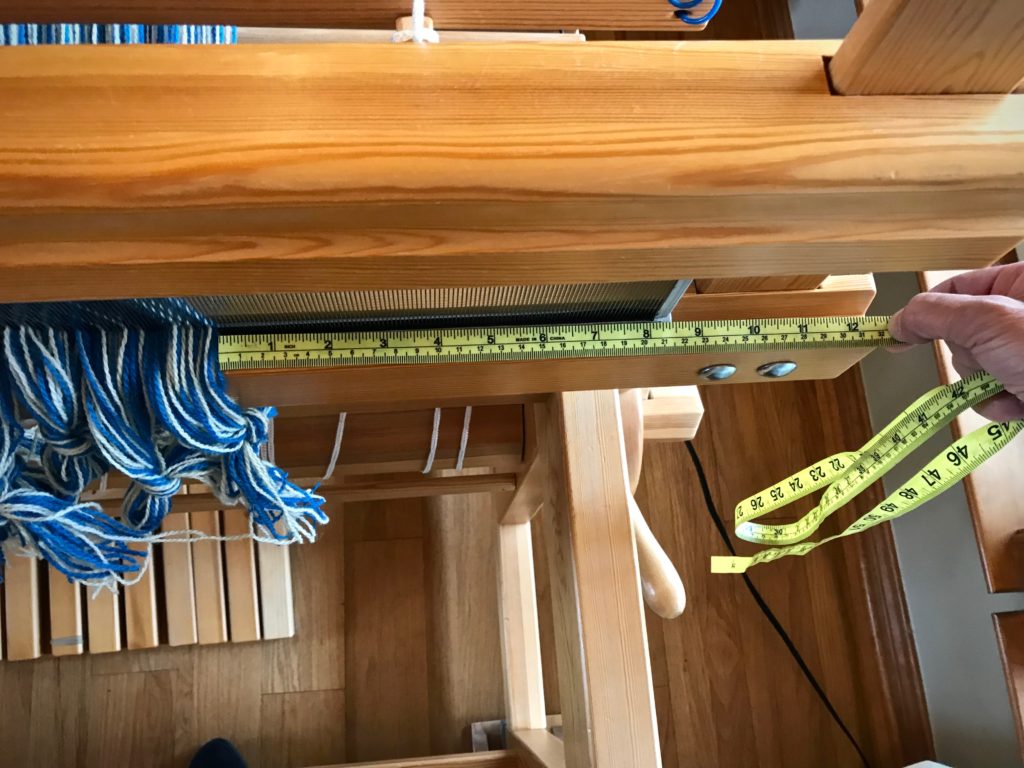 2. Holding that measurement, place the tape measure at the left edge of the warp in the reed stretching out toward the outer edge of the beater on the left-hand side.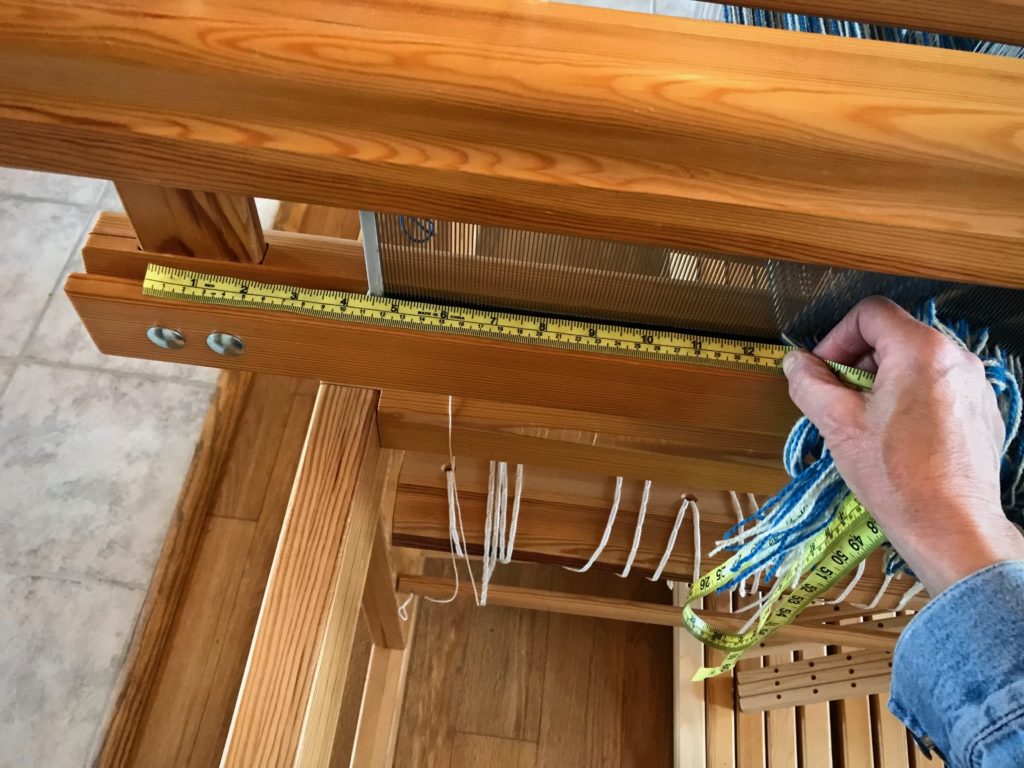 3. Note the difference in measurement between the right side and left side. Move the reed in the beater to center.

4. Repeat the first two steps until the measurements are the same on both sides.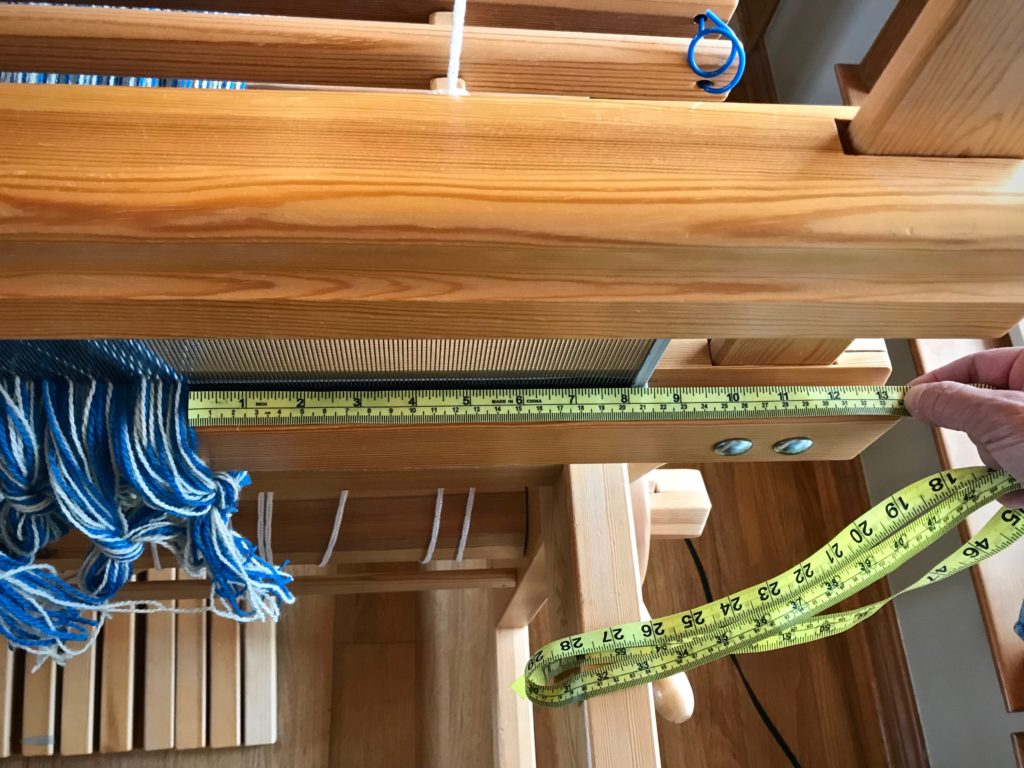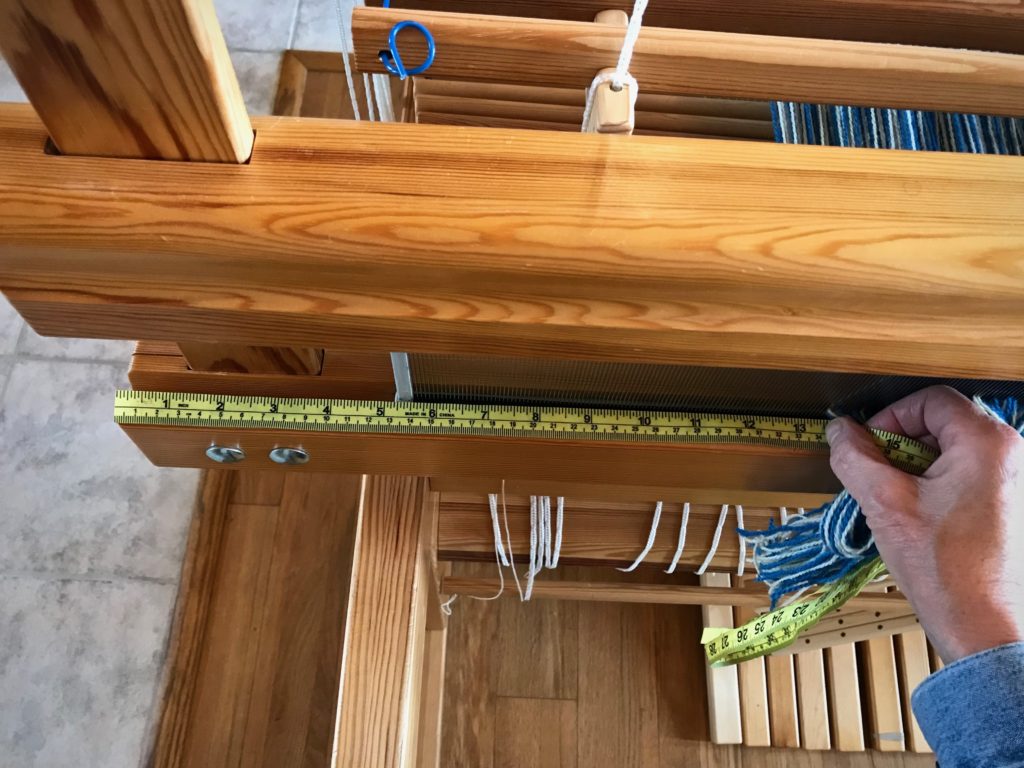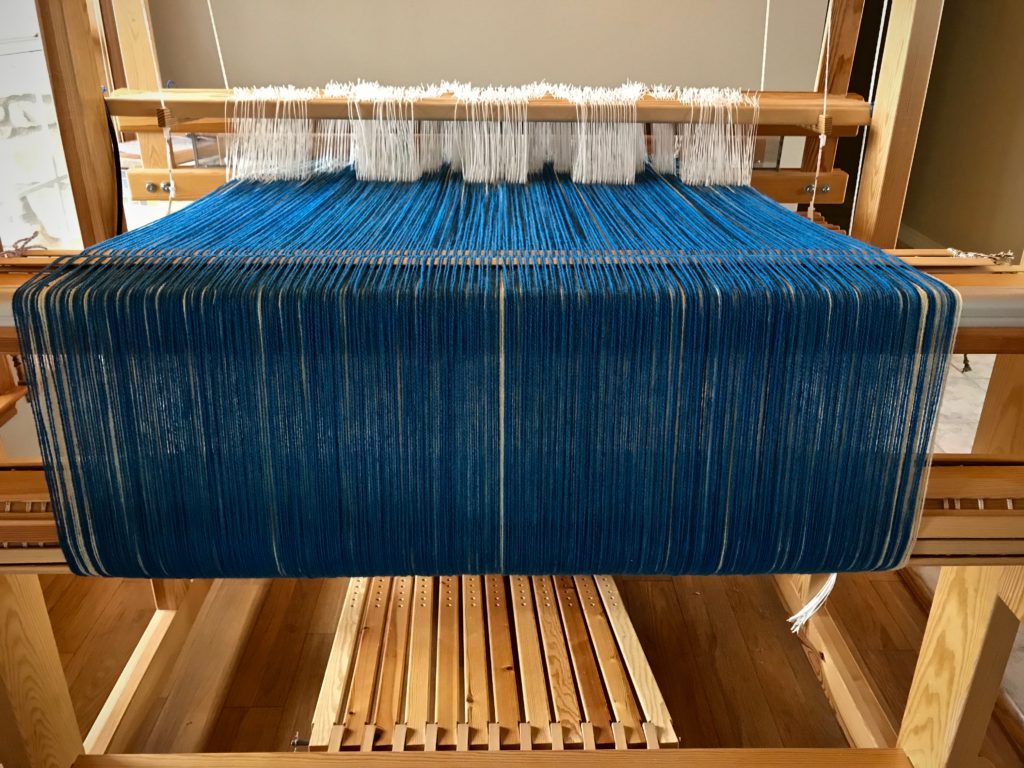 Now you can relax. Enjoy the moment, because you are that much closer to seeing fabric take shape!
May you enjoy the process you're in.
Patiently,
Karen