I would like to finish this skirt project in time to wear the skirt this summer. Huckaback (huck lace) is easy to weave, but it takes time. All I need is time.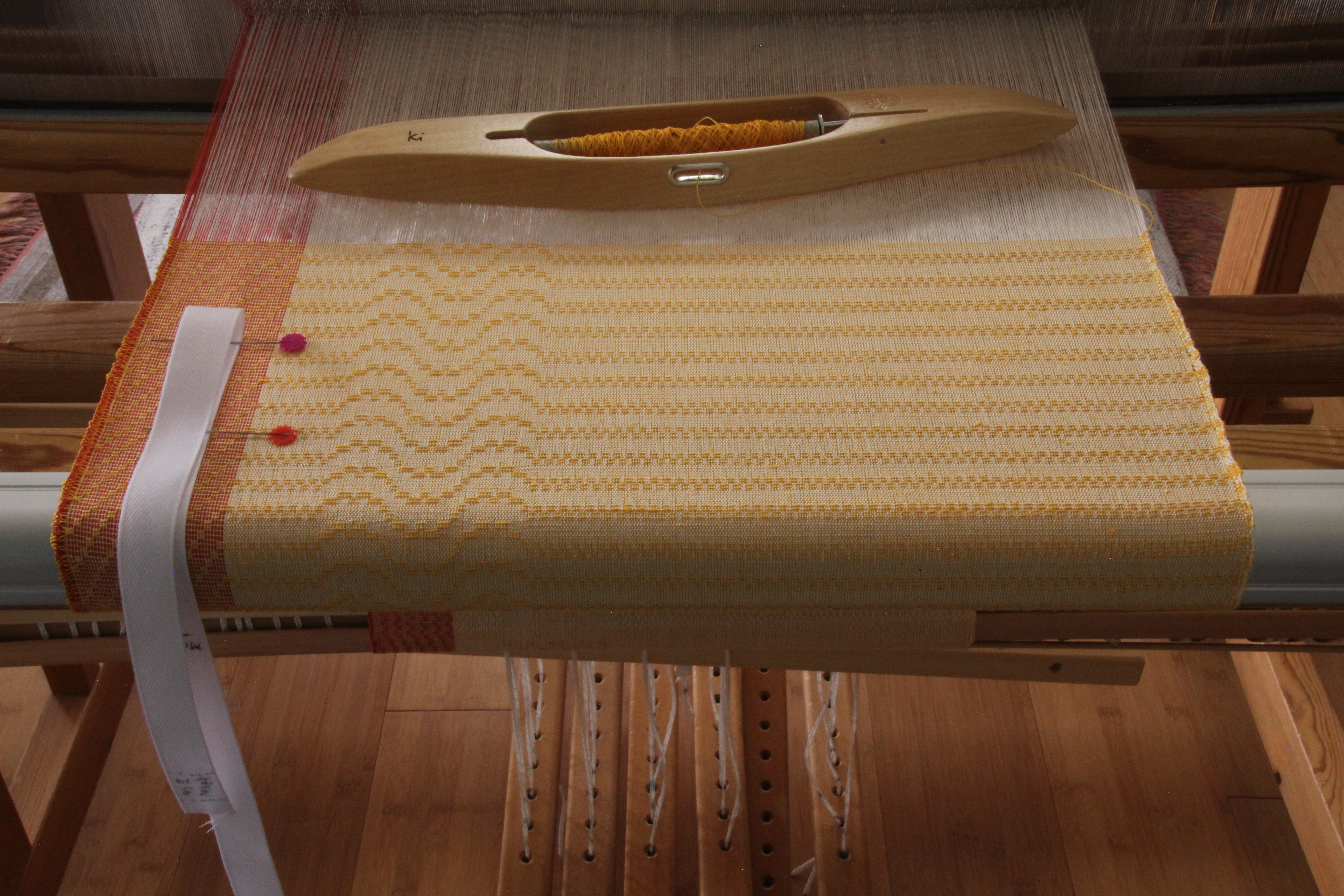 Linen weft threads pack in tighter and make better selvedges when they are dampened. I need a tight weave to square the pattern that is coming on the next two skirt tiers. And the edge of the skirt flounce is a selvedge that will be fully exposed, so tidy selvedges are a must. It takes a little bit of time to hold a damp cloth against the thread as I wind a quill, or to wrap a damp cloth around a quill that's already wound. It's worth it. In the scheme of things, that little bit of time is nothing…and everything.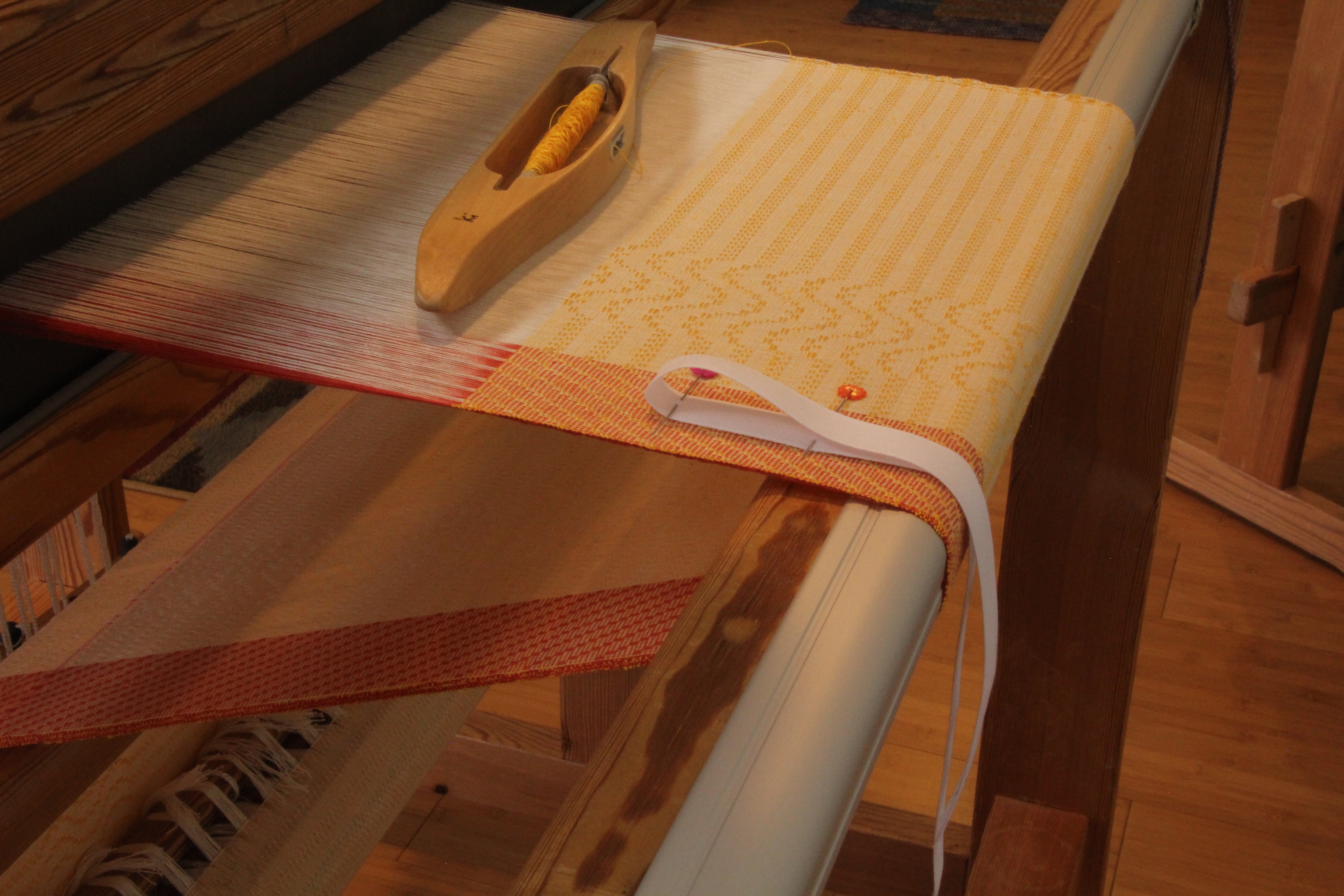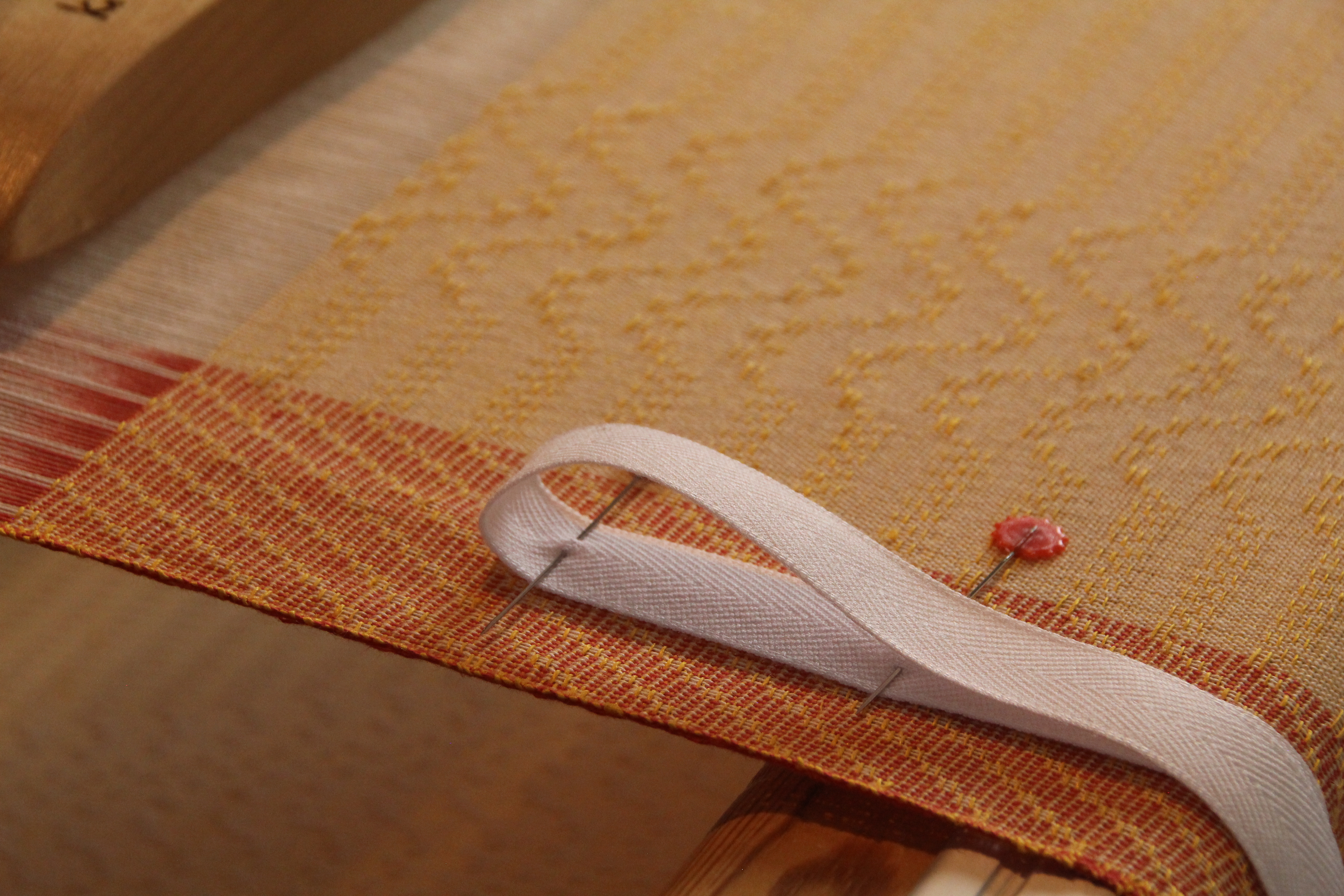 We all have a little bit of time. Look at your hand. A lifespan is no longer than the width of your hand. A lifetime is one moment to God. Our life begins and ends in one breath of God. This little bit of time we have is nothing…and everything. This is how God loved us in our little bit of time: he gave his one and only Son, so that everyone who believes in him would not perish but have timeless life with him.
May you have a little bit of time.
With you,
Karen