Now that the fringe is finished, and the scarf has been washed, it is ready to be worn! The textural detail of this scarf is striking. An observer may not be aware that the woven pattern is that of an eight-shaft wavy (undulating) twill. But they are sure to notice the gentle drape of the long, warm scarf. The unique curvy ribbed surface is secondary.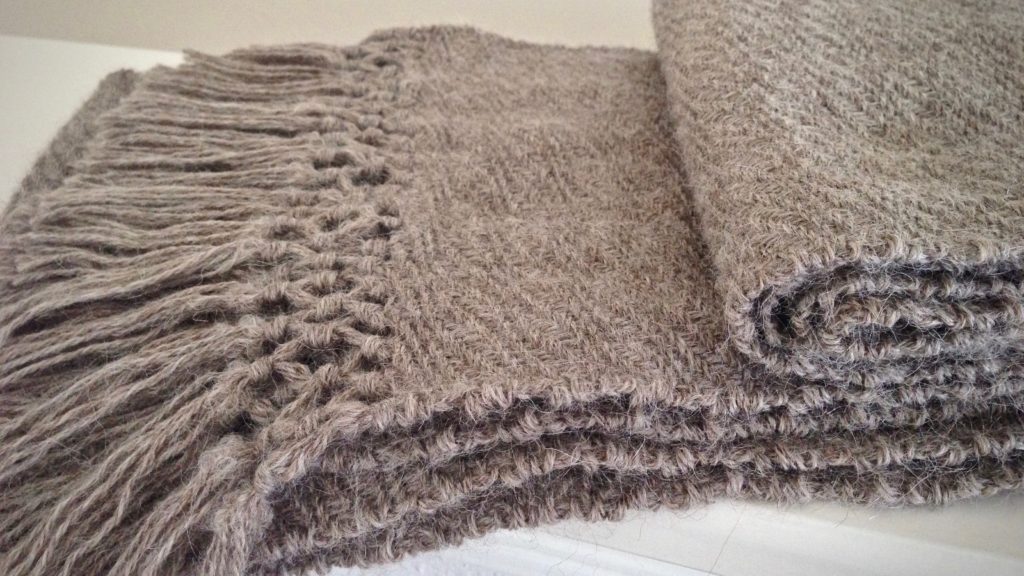 I can't think of anything more rewarding than spending time with beloved family! It's been super sweet to be surrounded with such special adults and little children the last few days to celebrate Christmas together.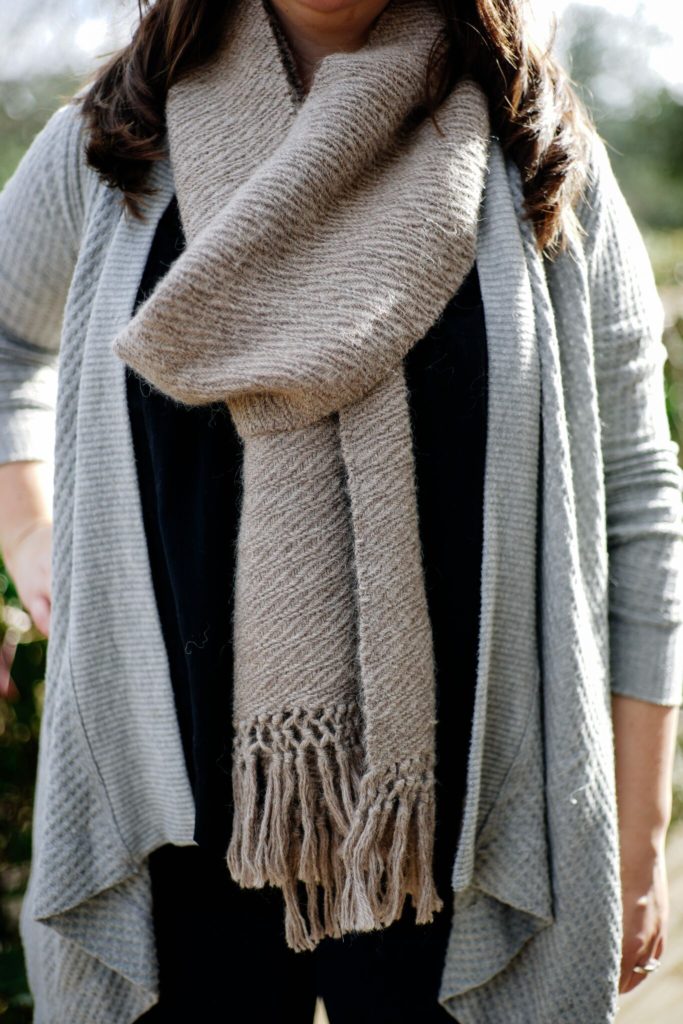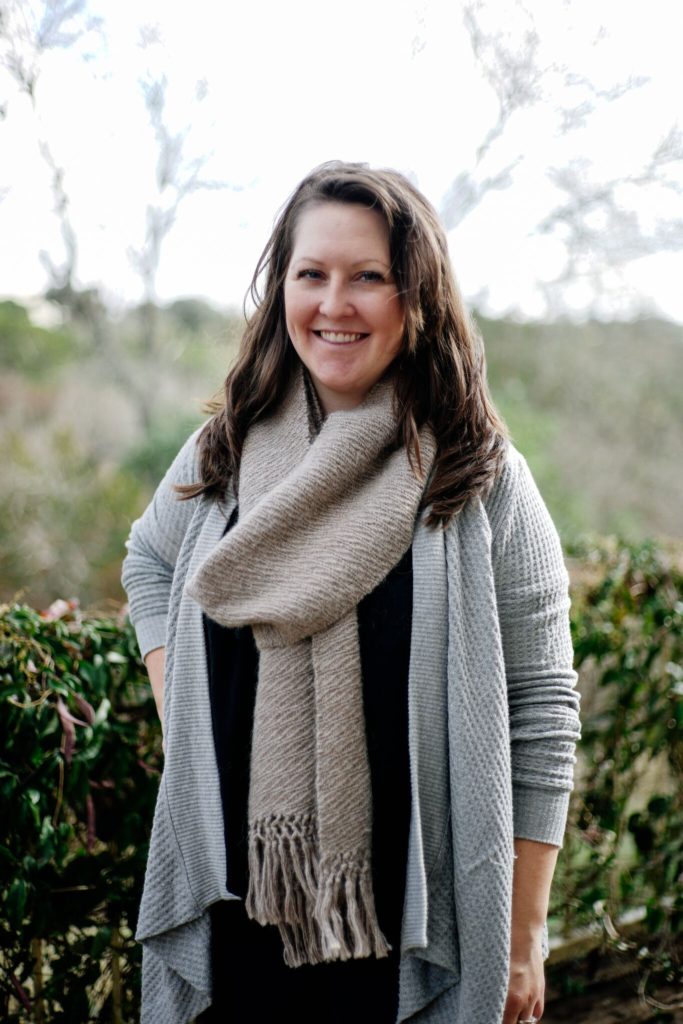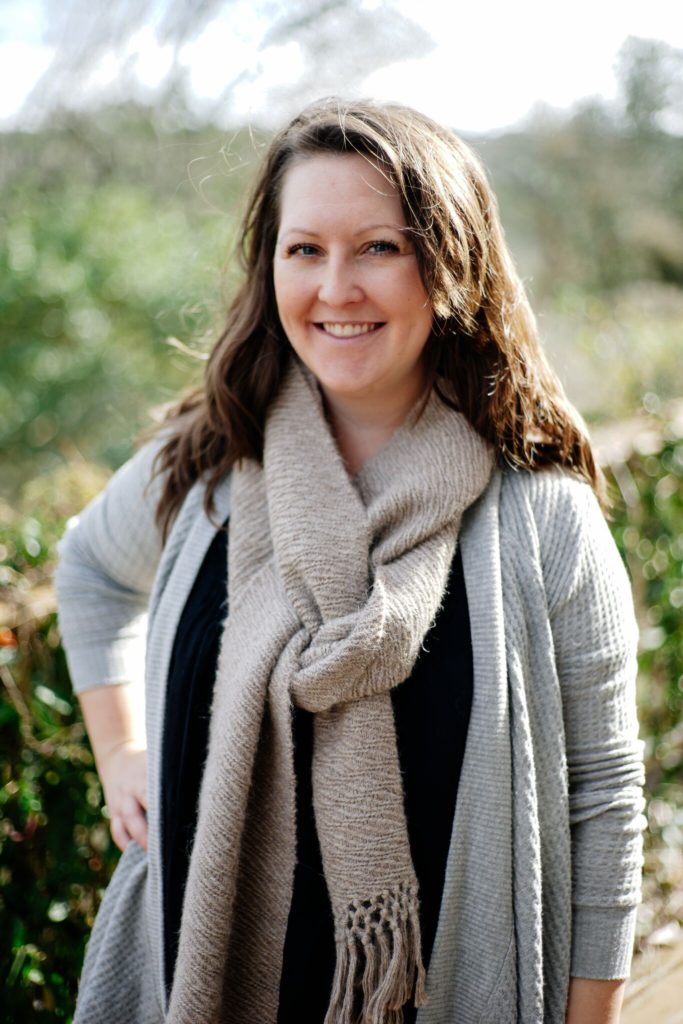 You are set apart to be a blessing. Let that blessing begin at home, and reach out from there. As alpaca fiber is known for its warmth and wearability, this scarf is perfect comfort for a cold winter day. May our homes, also, be known for the warmth and comfort that comes from being a place of blessing.
May you stay warm.
Merry Christmas, still,
Karen