My weaving history includes very fine threads all the way to heavy-duty rug warps. As a result, I have acquired a wide selection of reeds over time. All five of my looms have beaters that will accommodate any length or height of reed. When I plan a project, one of the first things I consider is whether I have the size reed that is needed. To keep my reeds organized, I need two things. One, a simple method to manage the reeds I have, tracking the reeds as they go in and out of use. Two, a place to store all the reeds, arranged in order by dents per cm and dents per inch.
Reed Organization
I keep a list in my Notes app on my phone with the sizes and lengths of reeds that I have. If a reed is in use, I note which loom. If a reed will be needed for a planned project, I also note that. As soon as I remove a reed from the beater at the end of a project, I put the reed away and update my Reed Inventory list.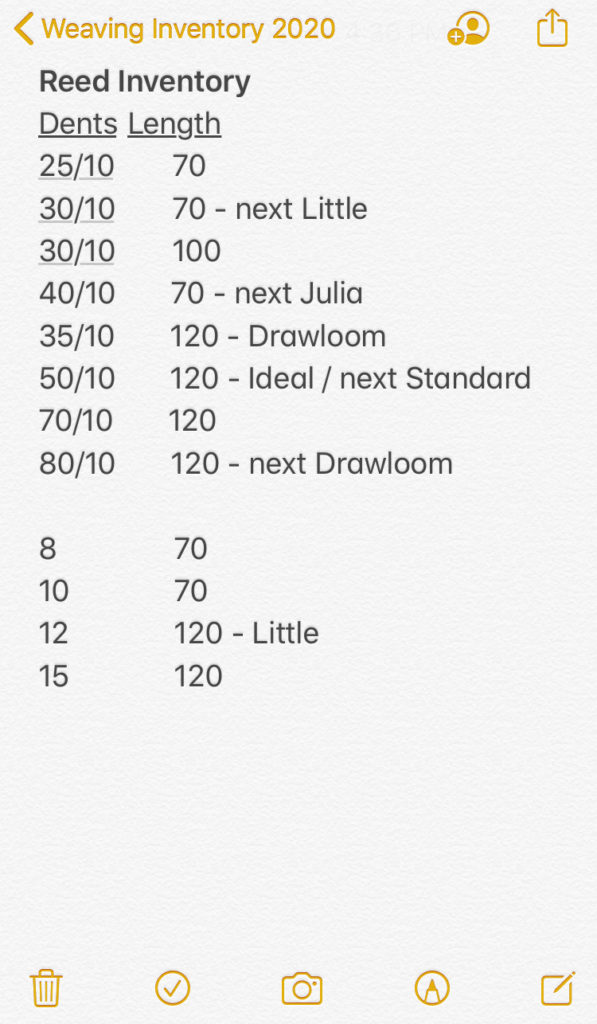 Steve created a storage solution for my reeds. The holder goes along the back wall of my drawloom studio for about six feet. Here are the details, using nominal board sizes. The reeds sit on a 1" x 6" board at the base, which is supported against the wall by a 1" x 4" board. The base, with a 1" x 2" lip, sits about 12" off the ground. The reed dividers are 3/8" x 5 3/4" dowels that are sunk into a 1" x 3" board that is attached to the wall, which sets the dowels about 27" above the base.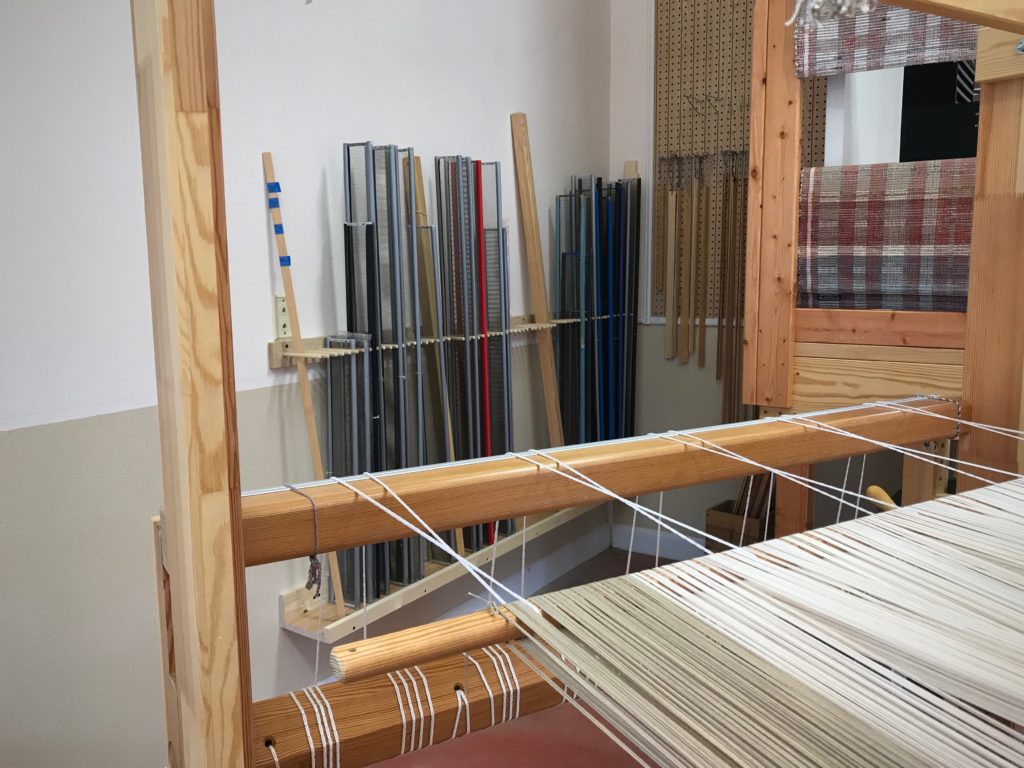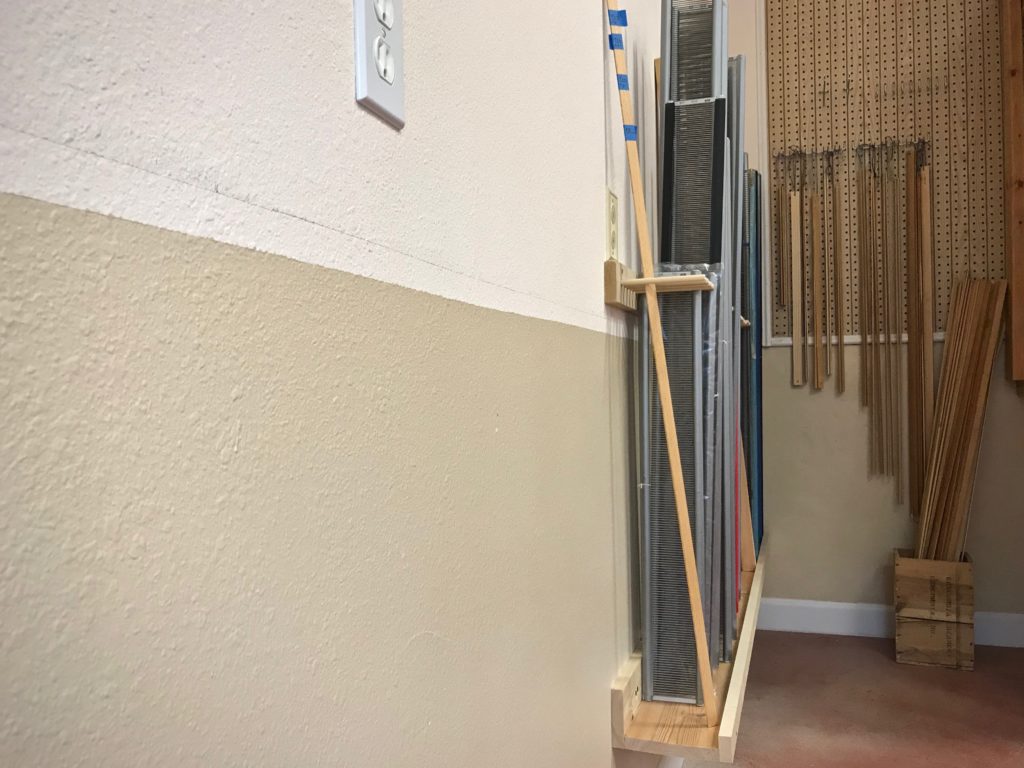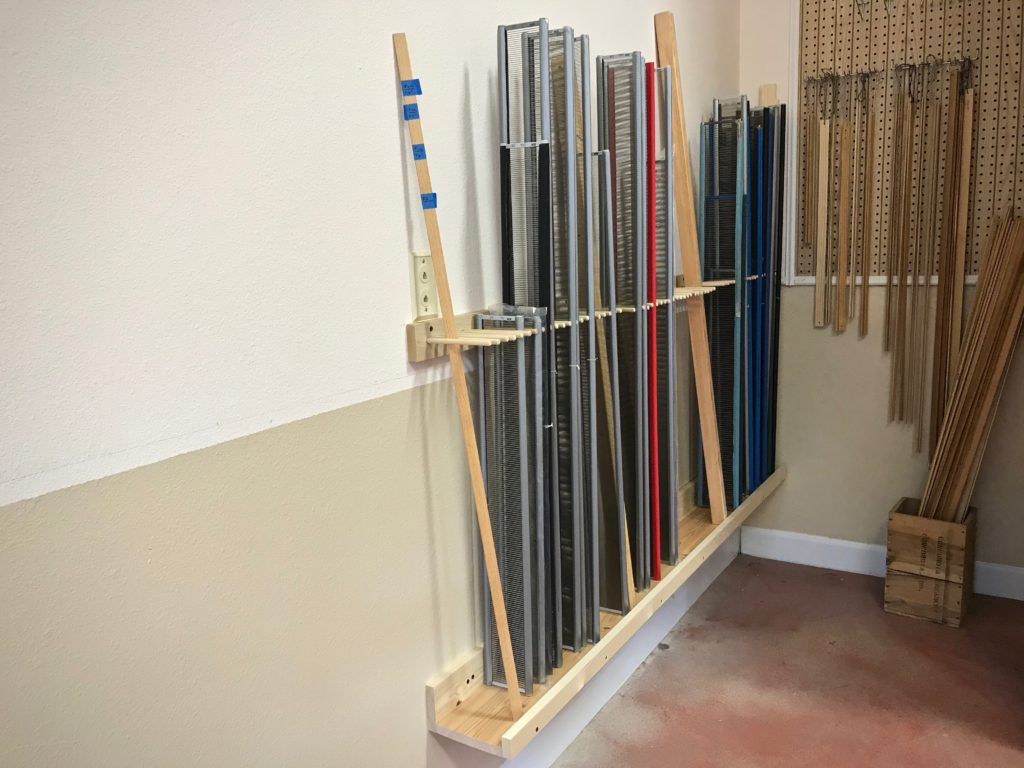 If you would like a PDF copy of Steve's diagram that shows all the dimensions, click HERE to send me an email request.
May you have a place for everything, and everything in it's place.
Yours,
Karen