It's not easy to keep a table top cleared off. Little things accumulate that intrude on the work space. The wonderful maple work table Steve made for my weaving room a couple years ago provides a needed surface for multiple uses. I do my project planning here; and I weigh out my yarns here; and I wind quills here. It's time to create a space for the little things, to get them off the table. Steve to the rescue! He built a narrow shelf to go on the wall behind the work table. Pencils, snips, pins and needles, quills with a little bit of thread, and the like. Pegs below the shelf give me a convenient place to hang a few essentials–small scissors, Gingher thread clippers on a cord, a few choke ties, tape measure, and my Väv Calendar.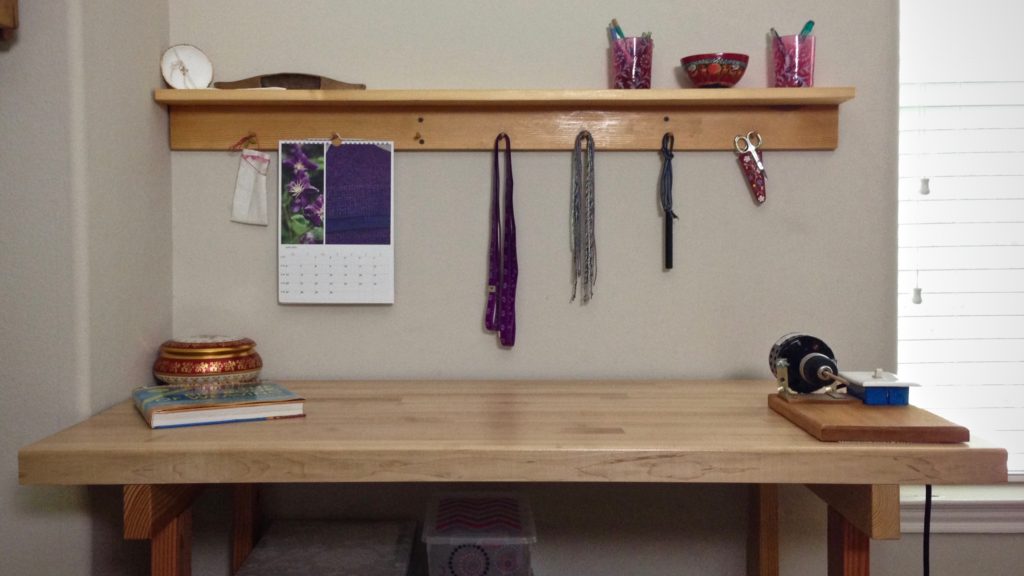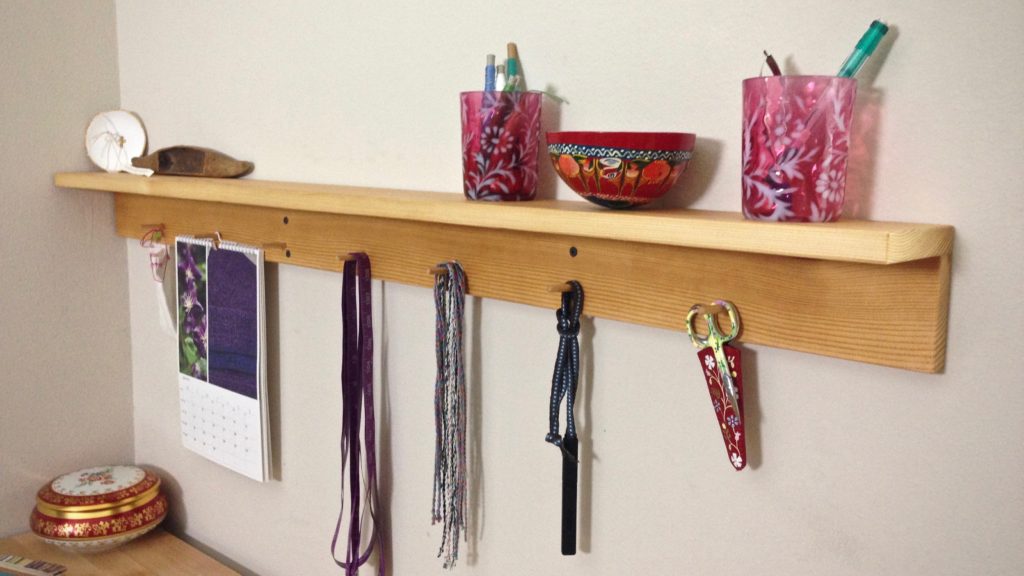 Now, I am ready for anything!
May your creative space work in your favor.
All the best,
Karen