Let's take M's and O's beyond the ordinary. Treadling variations bring out interesting patterns. And a little bit of color in the right places makes a unique border stripe. What other designs will emerge on the remaining towels, I wonder?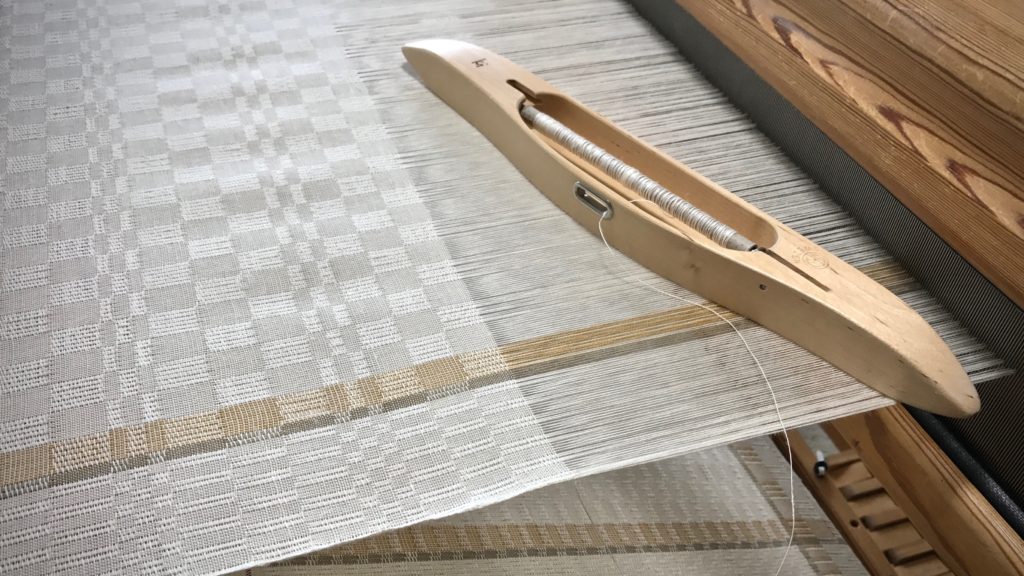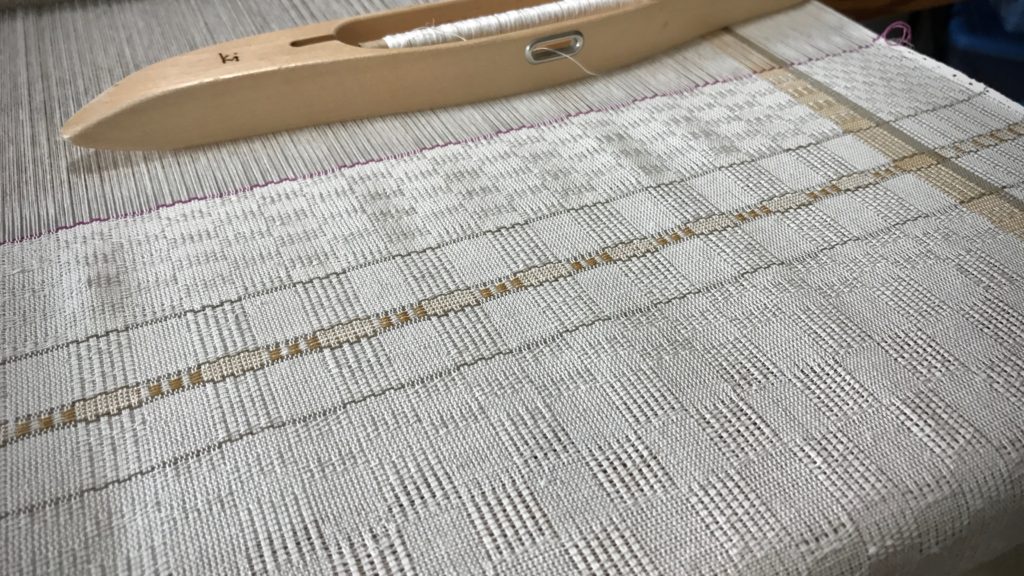 Some projects on the loom are complicated and tedious. This one isn't. With primarily one shuttle and simple treadling, this is breezy easy weaving. The hard work was in the hours of preparation, dressing the loom. Threading and sleying 896 ends is no small achievement. But now, because of that work, it's pure enjoyment to sit here and weave.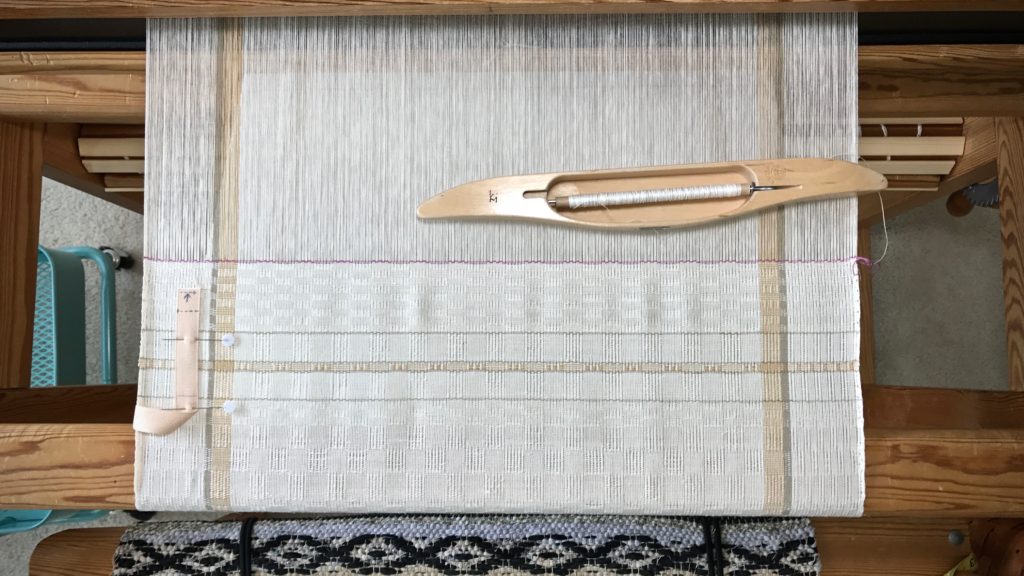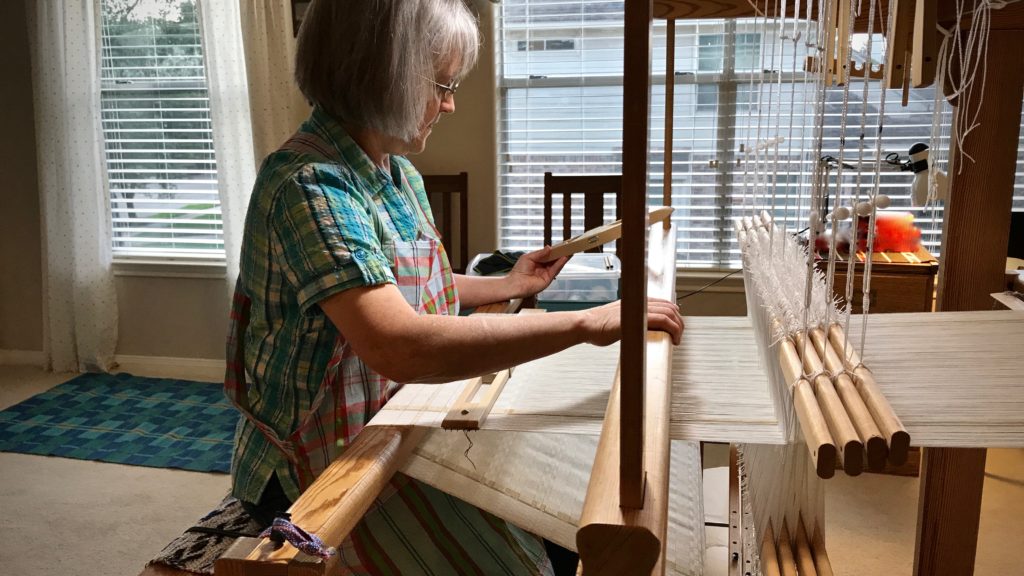 Forgiveness is hard work, too. It takes effort to put away bitterness and anger. But we must. It paves the way for unhindered kindness, which our world desperately needs. Forgiveness changes you. If you've been forgiven, you know that. A forgiven person becomes a forgiving person. And when we forgive, which is never easy, we are threading heddles and sleying the reed. Our efforts make way for the pure enjoyment of dispensing kindness. And we discover that the fabric of our life is being made into something beyond the ordinary.
May you be on the receiving end of forgiveness.
Love,
Karen
The Discovery Towels workshop in Eureka Springs, Arkansas, August 24-26, is filling up! If you'd like to join us, call Debbie (at the number below) right away. I would love to see you there!
https://www.facebook.com/1509042016009851/photos/a.1519556898291696.1073741829.1509042016009851/1933085693605479/?type=3&theater