You will always come back to what you love. I came back to this arrangement of stripes because I love the harmonious way the colors work together. Now used as a weft sequence, this is one of the color wrappings that I did when planning this towel warp. (You can see the rest of the color wrappings HERE.) But really, it's just towels, it's just colors, it's just things that wear out.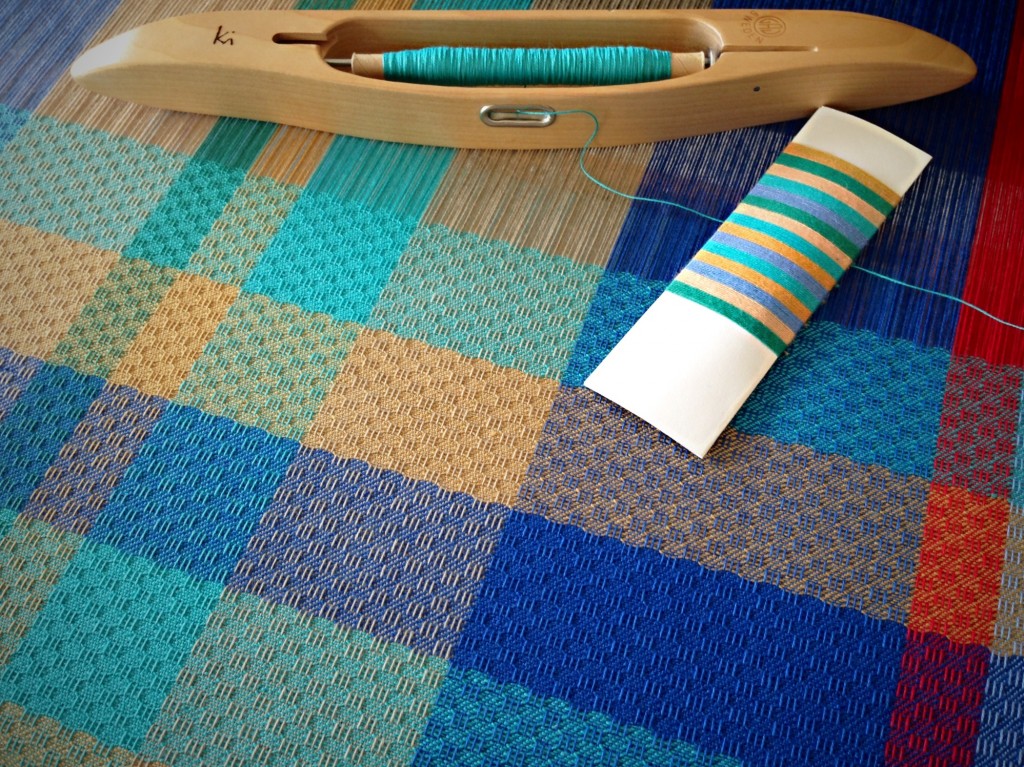 Everything we can touch and everything we can see is in the process of fading. Physical things deteriorate over time; they just do. The handwoven articles I so carefully make may last a human lifetime, or maybe longer. But eventually they will be no more, and any meaning they have now will be lost. (Even with my grandmother's quilts and rugs, like THESE, I don't know what they meant to her, and she's no longer around to ask.) It doesn't make sense to love things. Sure, we can touch and see them, and our me-first self wants them. But they are all going away.
It does make sense to investigate the non-physical things that never decay. When we align with the desires of our grand weaver and discover the plans he has had from the beginning of time, we are investing in heavenly pursuits that carry rewards that never fade. Ever.
May the work of your hands outlast you.
101 Thanks! Thank you, dear friend, for coming to my virtual weaving studio again and again. If you are one of the small handful (there are about eight or ten of you) that started with me 101 blog posts ago (HERE is the first post), a BIG thank-you to YOU! If you are one of the more recent guests, helping to grow this space to more than 1,200 guests a month, I am HUGELY grateful to YOU, too! You are welcome here. I am so glad you came!
Gratefully Yours,
Karen