Can you imagine weaving in a place where you have access to fully-stocked shelves of colors and fibers? Or, imagine someone with excellent color sense setting up a warp-faced project for you to weave, giving you the freedom to simply focus on pattern. This is what it was like at Vävstuga Weaving School for More Swedish Classics.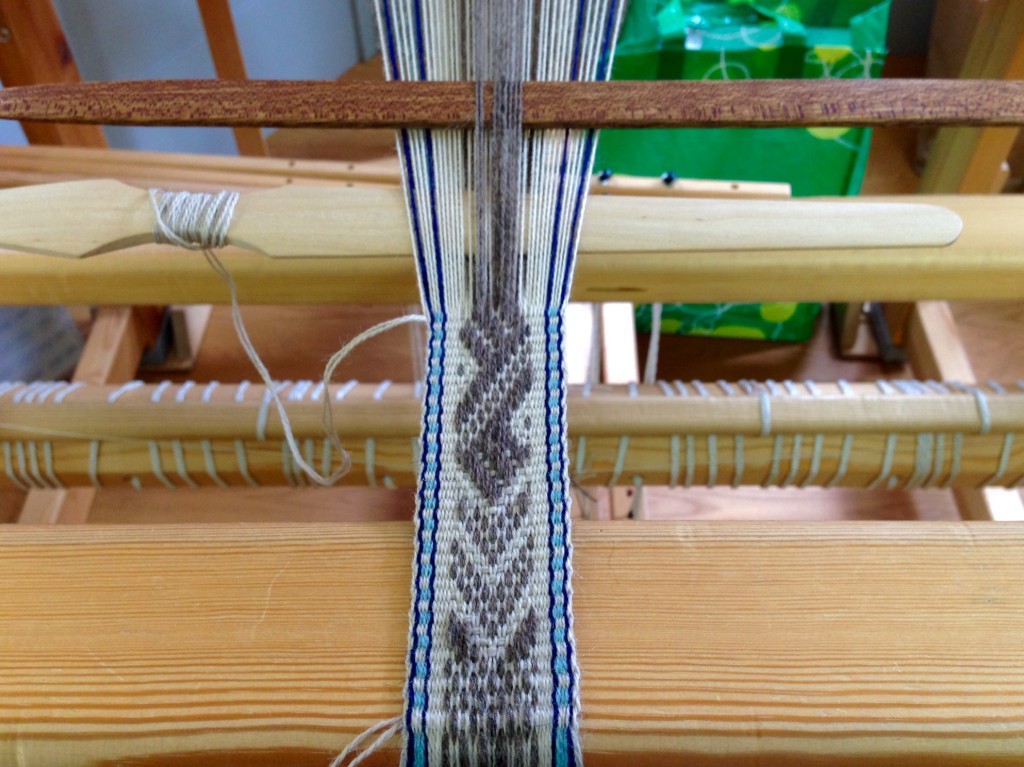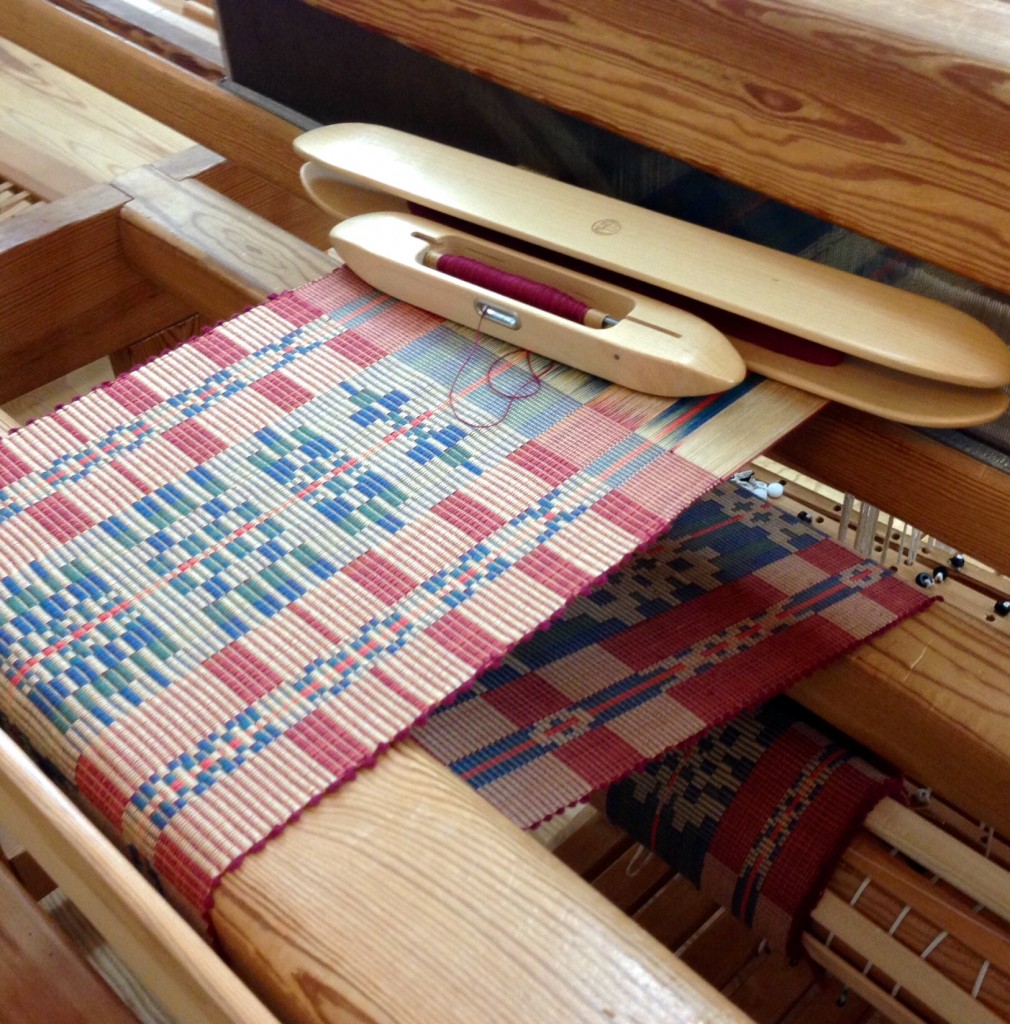 Worry happens when I don't think I have what it takes to do the job, or when I think I won't have enough of what I need. When Becky Ashenden prepares the warp, I certainly have no worries about choosing colors. And, with an abundant supply of 16/1 linen, I can combine three shades to produce a gorgeous, rich red, with no fear that the color supply will run out before I finish.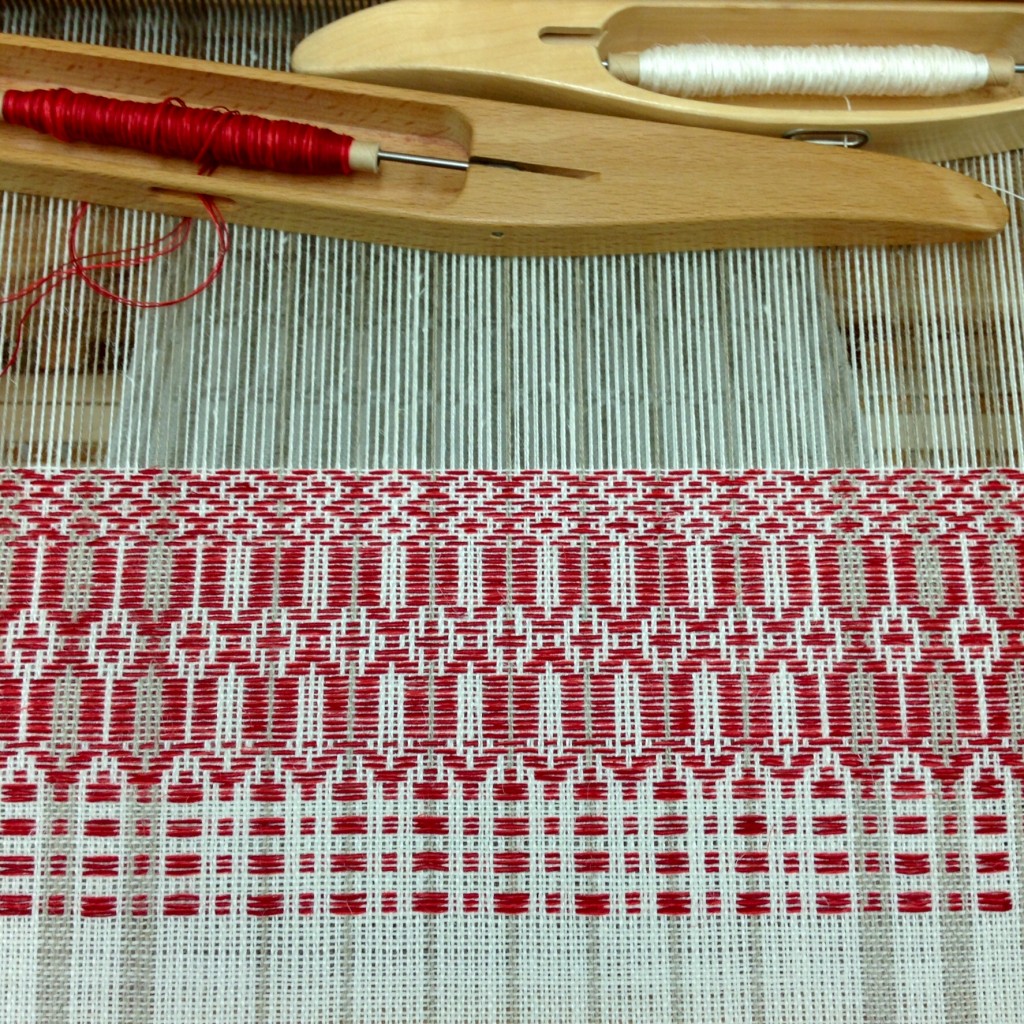 We have a Father in heaven who knows all the things we need. All he asks is that we get to know him so we can learn to do things his way. It is much like weaving within the guidelines of the studio where we've been given the privilege to weave. Is that too much to ask? For his part, then, he sees to it that we have everything we need, giving us access, through his Son, to his great supply closet.
May your needs be amply supplied.
In case you missed, here is what I posted last week while I was at Vävstuga in beautiful New England: Vävstuga Autumn and Vävstuga Autumn II
Once again, Becky graciously allowed me to sit down with her to ask a few key questions. I am excited to share that conversation with you soon! Stay tuned… (Remember last year?)
Love,
Karen