Thick and thin in color. The appeal for me is that something so simple can look so complex. How can plain weave do this? By having thick and thin threads that alternate in a certain way. Add color, and the options multiply!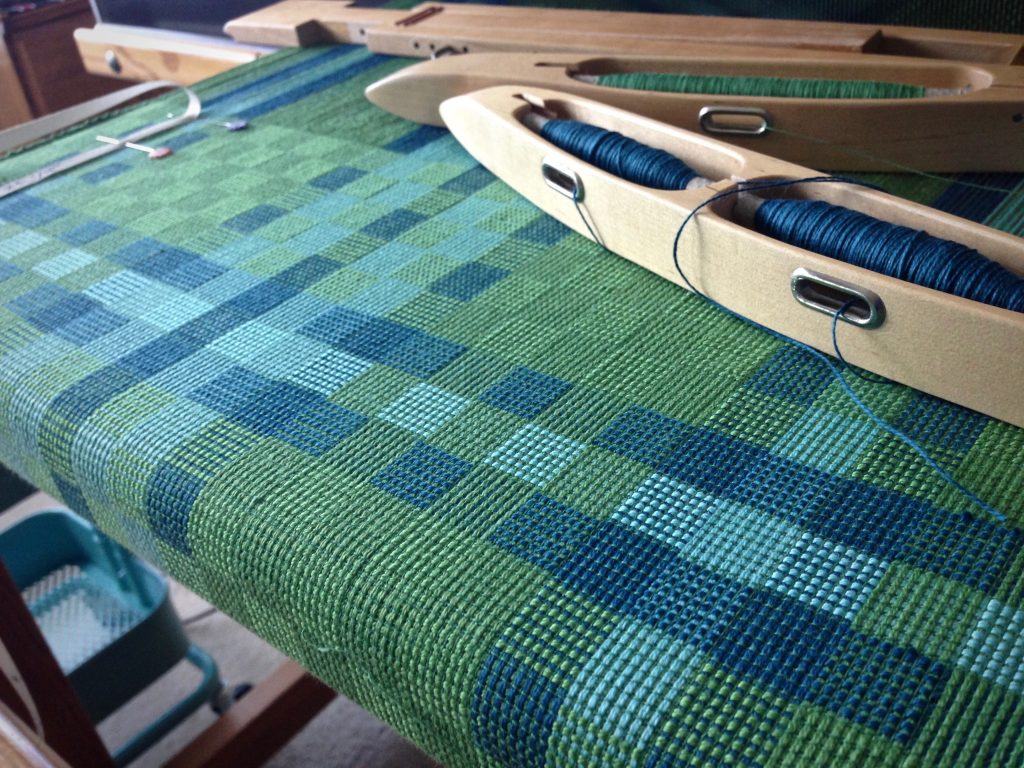 For the thin thread, I use 30/2 cotton. This very thin thread has a big impact on the fabric design. Strategically placed in the warp, it helps define the two blocks. Repeating the thin thread in a weft sequence is what produces a block change while weaving. The thin threads are integral to the design, yet they will barely be noticed after the fabric is wet-finished.
It is fascinating how much impact little things have. Character is revealed in the very little things. It's the special touch you add, the extra time you give, the kind thoughts you think. It's how you are at home, doing ordinary things for your family. It's who you are, what you are thinking, and what you are doing. …when no one is noticing. These are the little things that tell who we are at the core. Faithful in little; faithful in much.
May all your little threads fall into place.
With you,
Karen