This project is a slow reveal. I am showing what I am doing now, but I am waiting to tell what this will become. There is a flurry of preparation behind the scenes. In time, you will see what develops on the loom. You and I both will find out if I am jumping in over my head. Or, if I can, in fact, pull this off.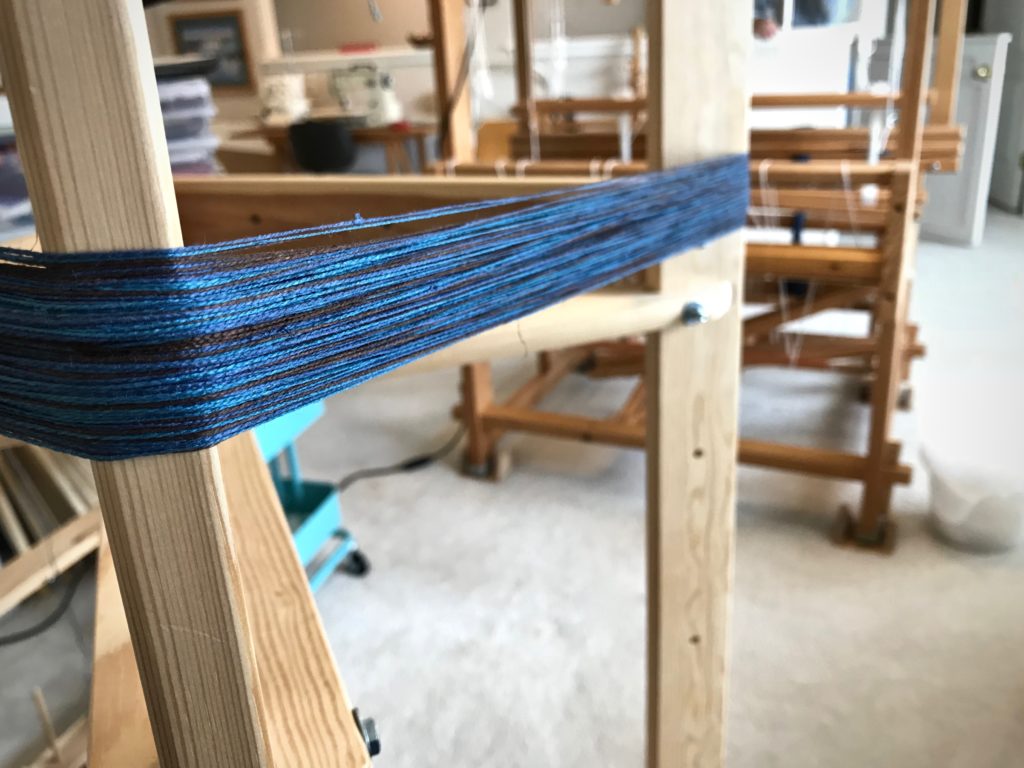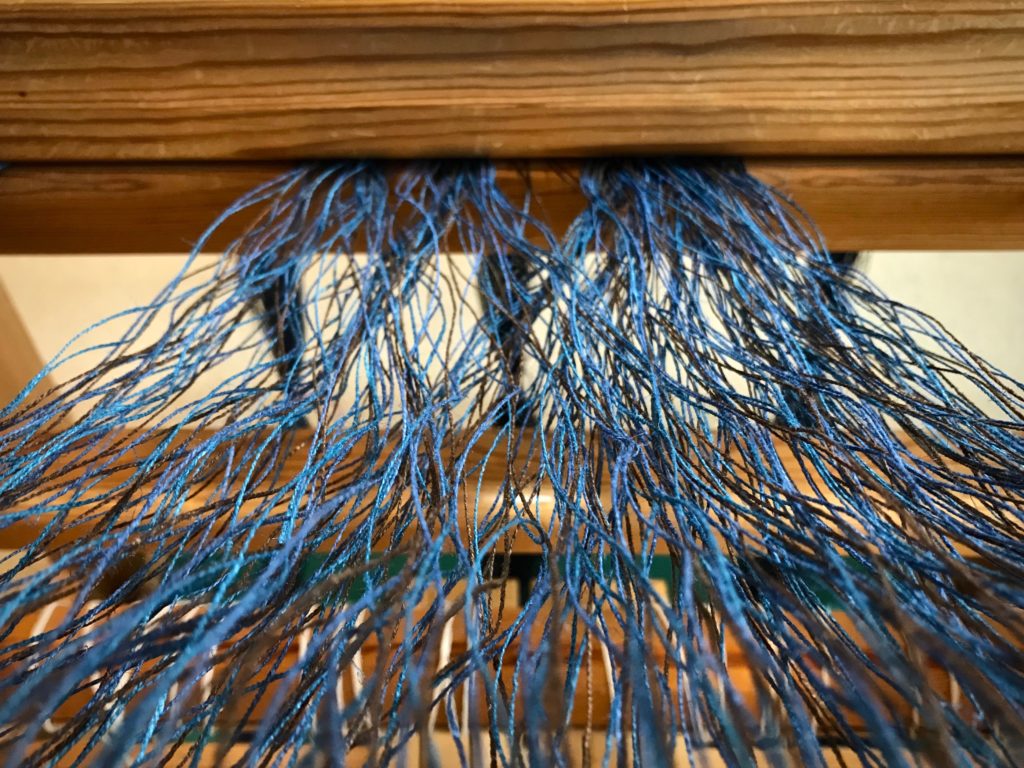 This is a gorgeous linen warp, with three shades of 16/2 linen: sable, northsea blue, and persian blue. I am dressing my Ideal loom to almost full weaving width: 93 centimeters. The sett is 3 ends per centimeter in a 30/10 metric reed (equivalent to 7.6 ends per inch). I am intensely eager and cautiously optimistic regarding this weaving adventure.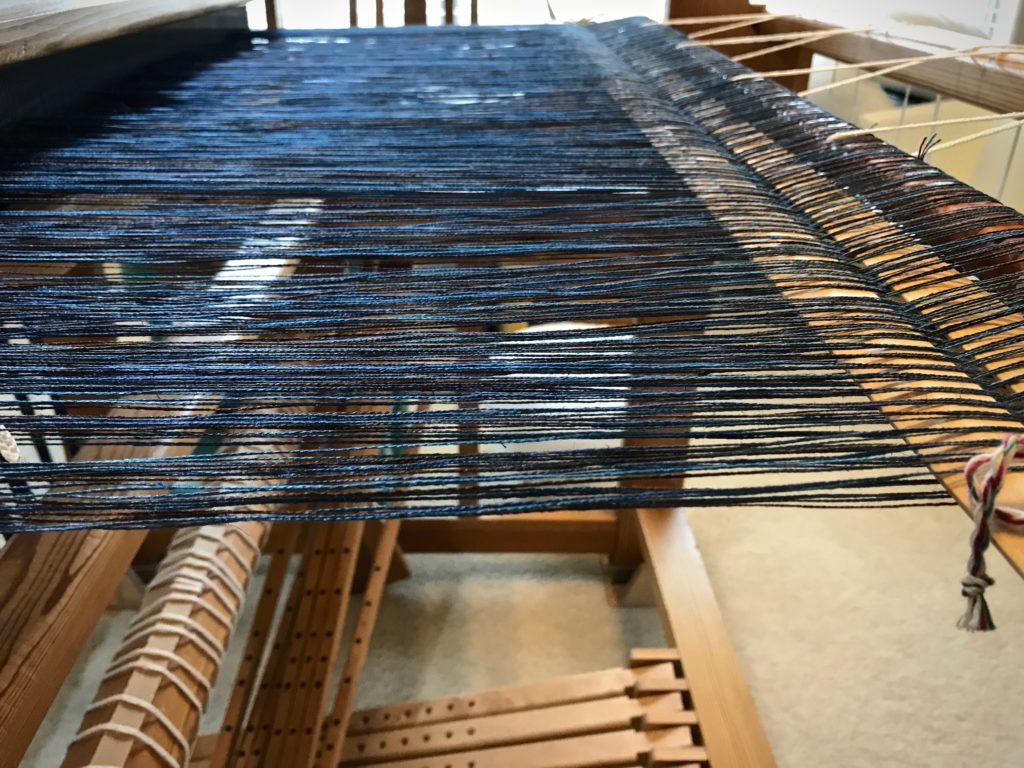 Love is like a hidden dream in your heart, awaiting expression. Love goes with you. It is a treasure you get to bestow on others. In some cases, your treasure may be their only hope. The God of love with us weaves the love of God in us, as his faithfulness is revealed over a lifetime. If we could see the end result the Grand Weaver has in mind, most certainly it would make us smile.
May the God of love and the love of God be with you.
Secretly,
Karen