Twelve shafts and twelve treadles are all tied up. I found and fixed one threading error. And I am still making some adjustments on the tie-ups to get clean sheds. But for the most part, the Standard is ready to go! I have a week with this loom, to weave towels for my daughter. This colorful double weave looks promising.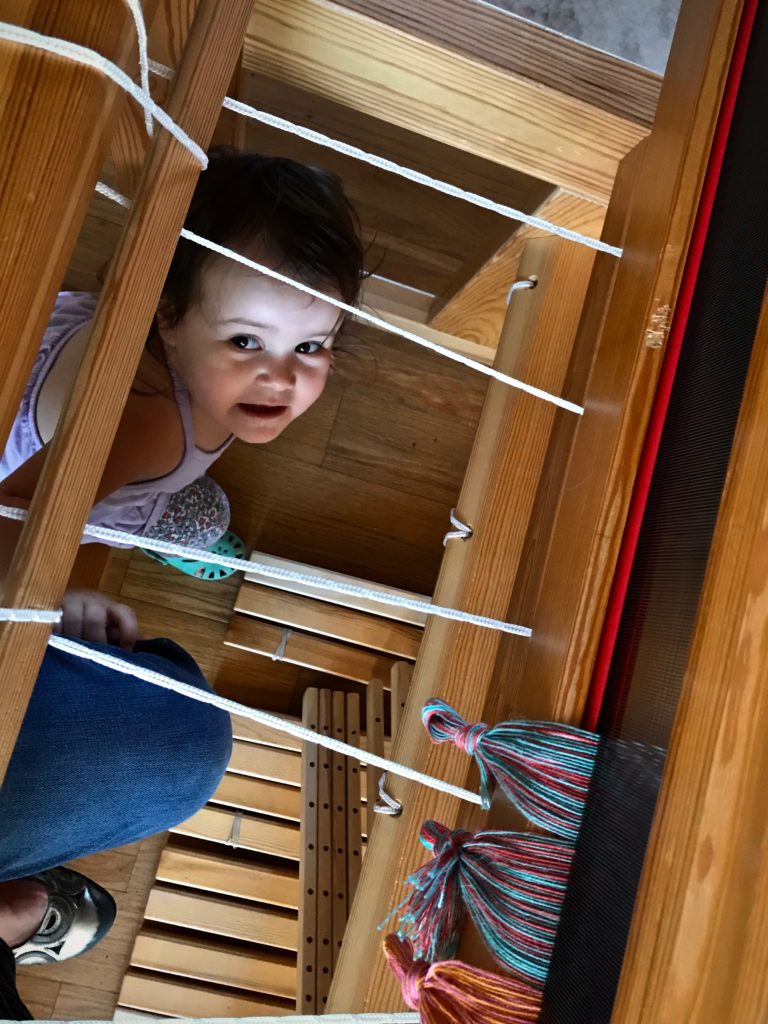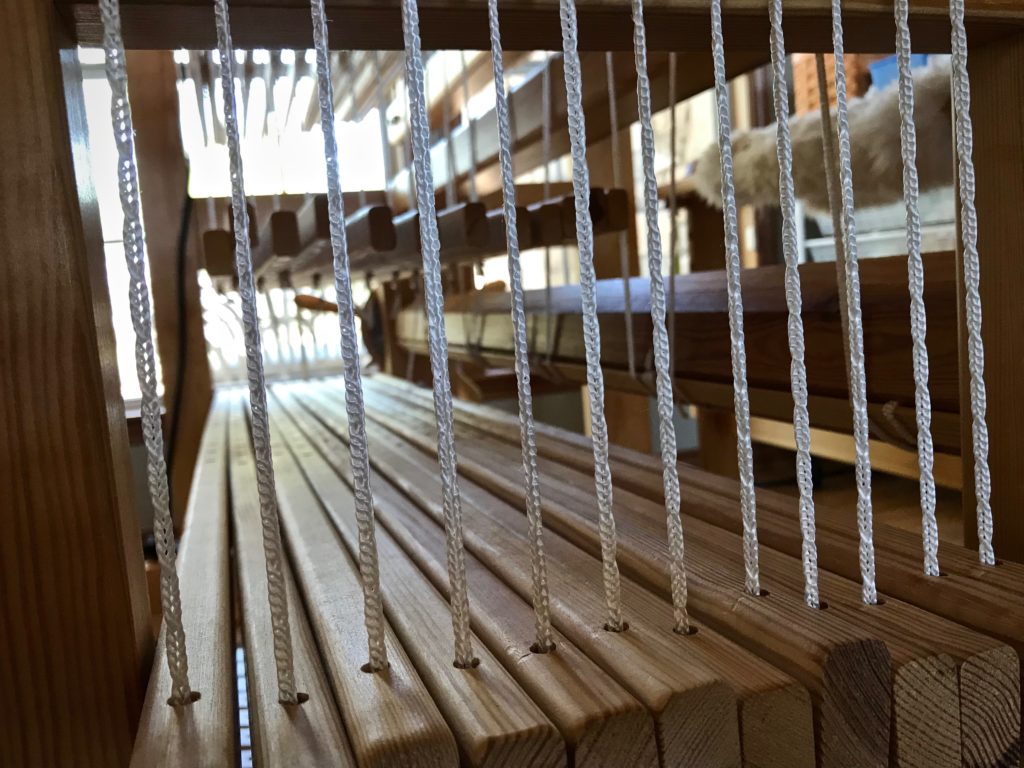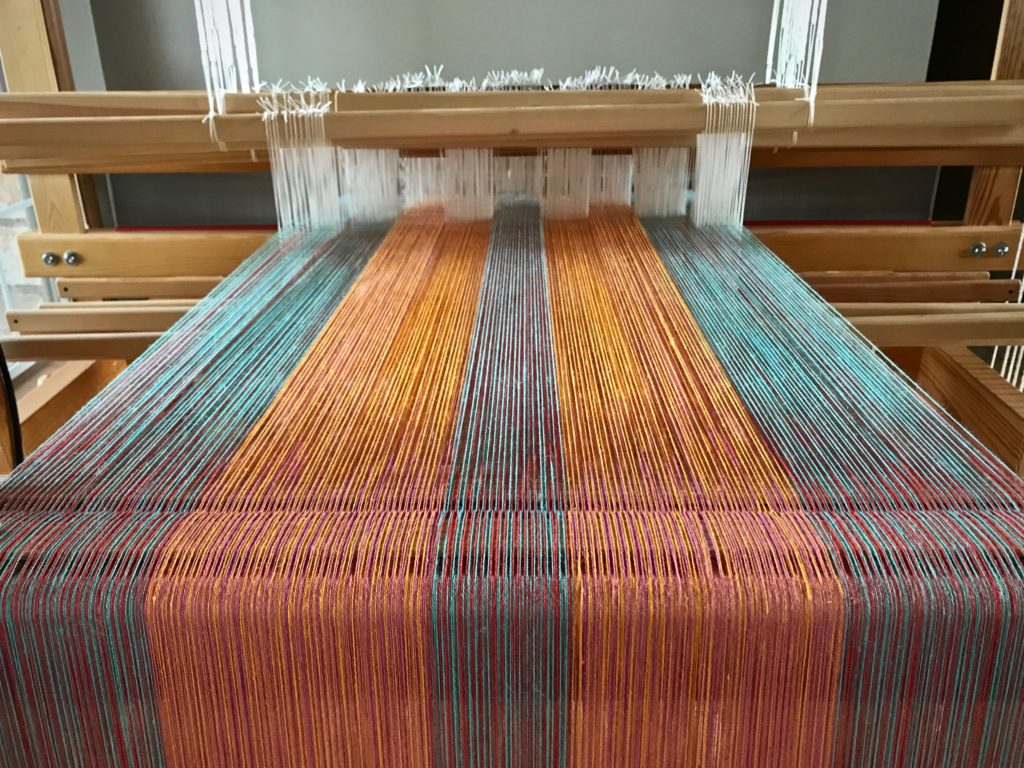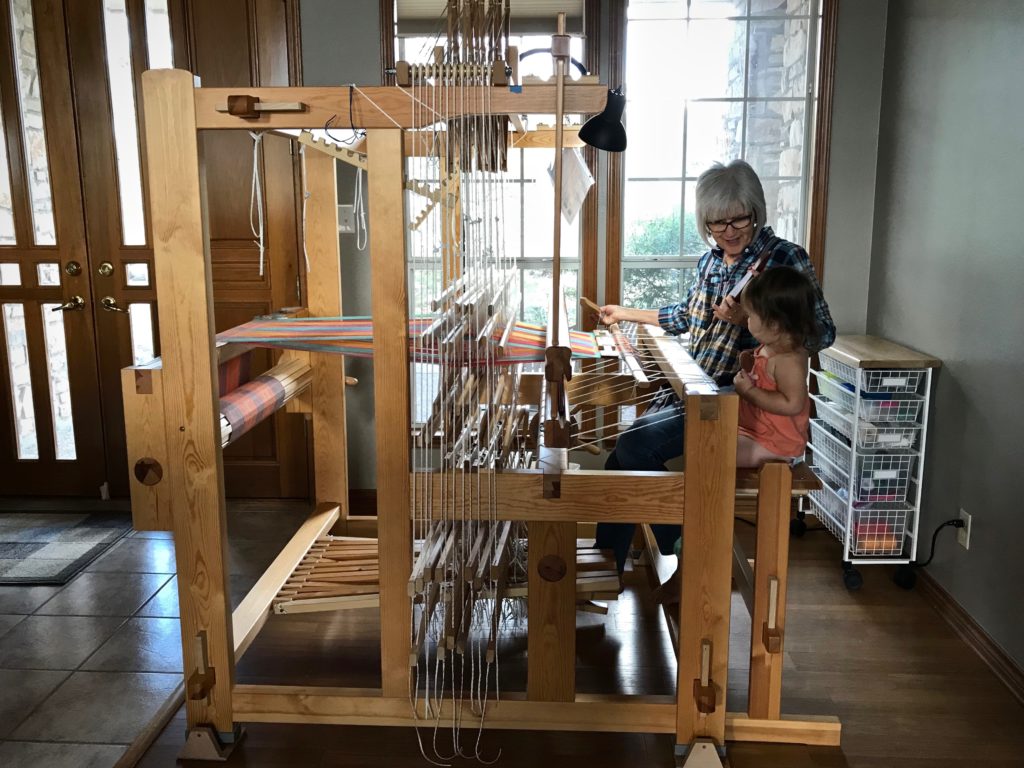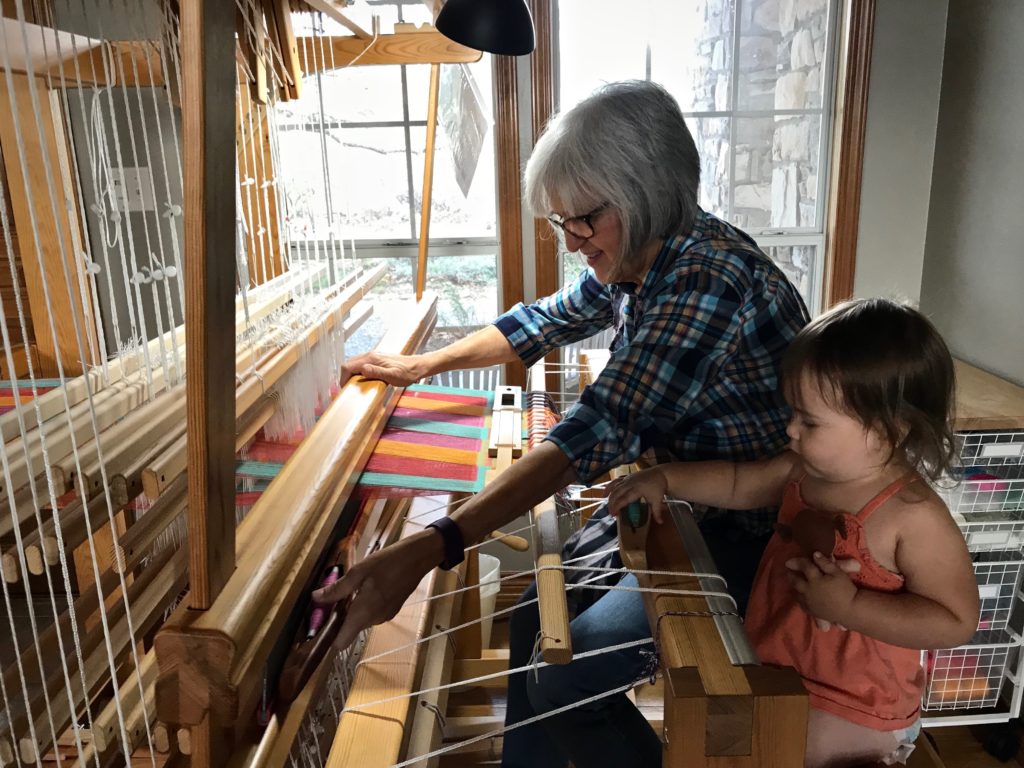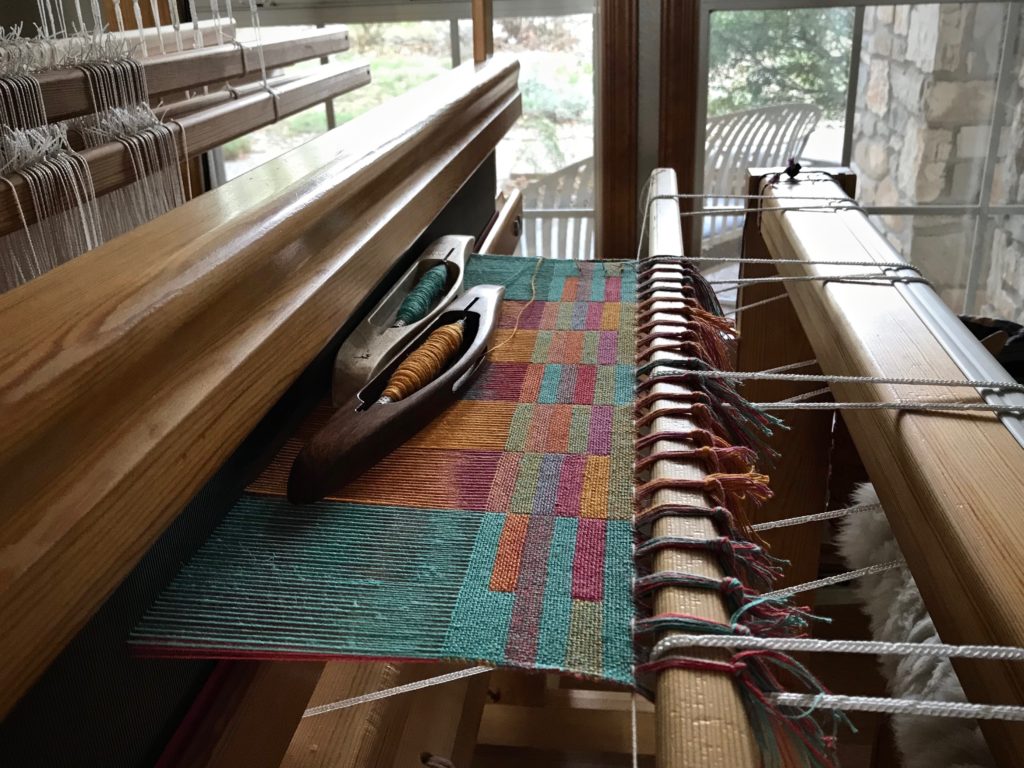 When the loom is properly dressed and prepared, the weaving is delightful. Every pick of color is a pleasant surprise. Our Father knows our needs. He is the loom dresser. Everything is set up for the threads to make gorgeous cloth. Do we think prayer is all about asking God our Father for things? Yes, he does invite us to ask for the things we need. But let's start with admiring his ways and works, with a heart of gratitude. Then, with the threads he puts in our hands, the future looks promising!
May your looms be ready for weaving.
Happy weaving,
Karen