Weaving a baby wrap is something I have been interested in doing. I am pleased, therefore, that my daughter wants to try babywearing. It's the perfect excuse for me to put a colorful warp on the loom–a warp with wide stripes of blended colors. After research and careful planning, I am ready to start. Baby Lu will be here before we know it!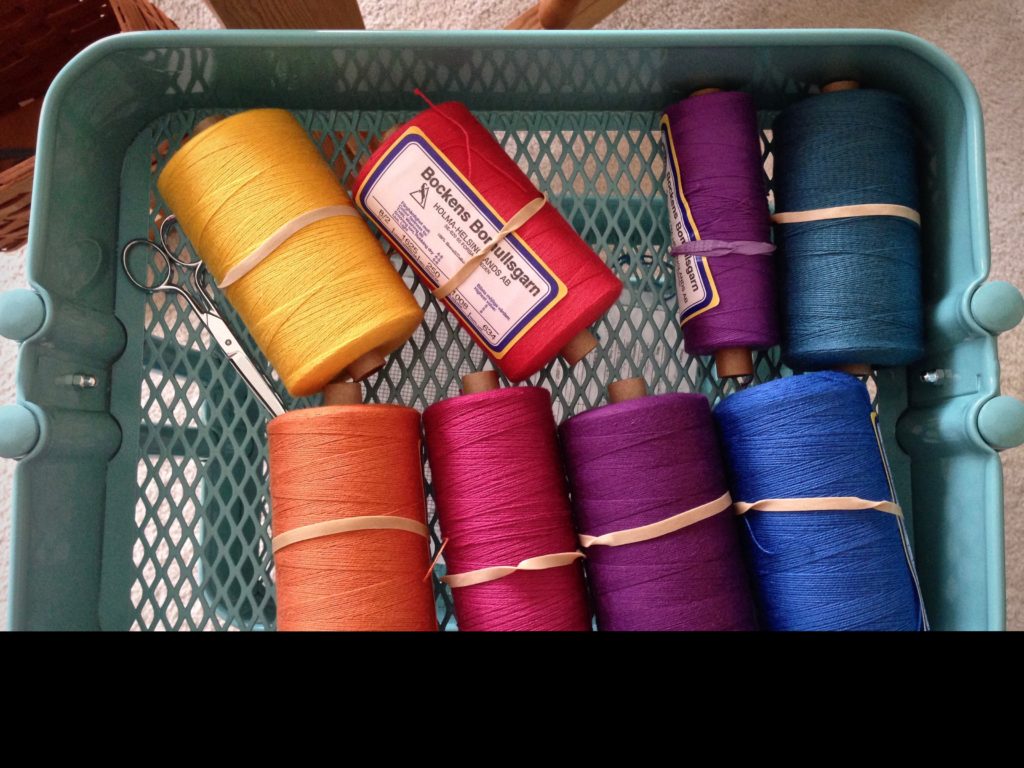 It is exciting to weave something on purpose to give to someone you love. The whole process has meaning–from planning, to dressing the loom, to throwing the shuttle. You hope it turns out as you envision, or better. Making something to give is the best kind of making. The thought you put into it shows up as a gift of love.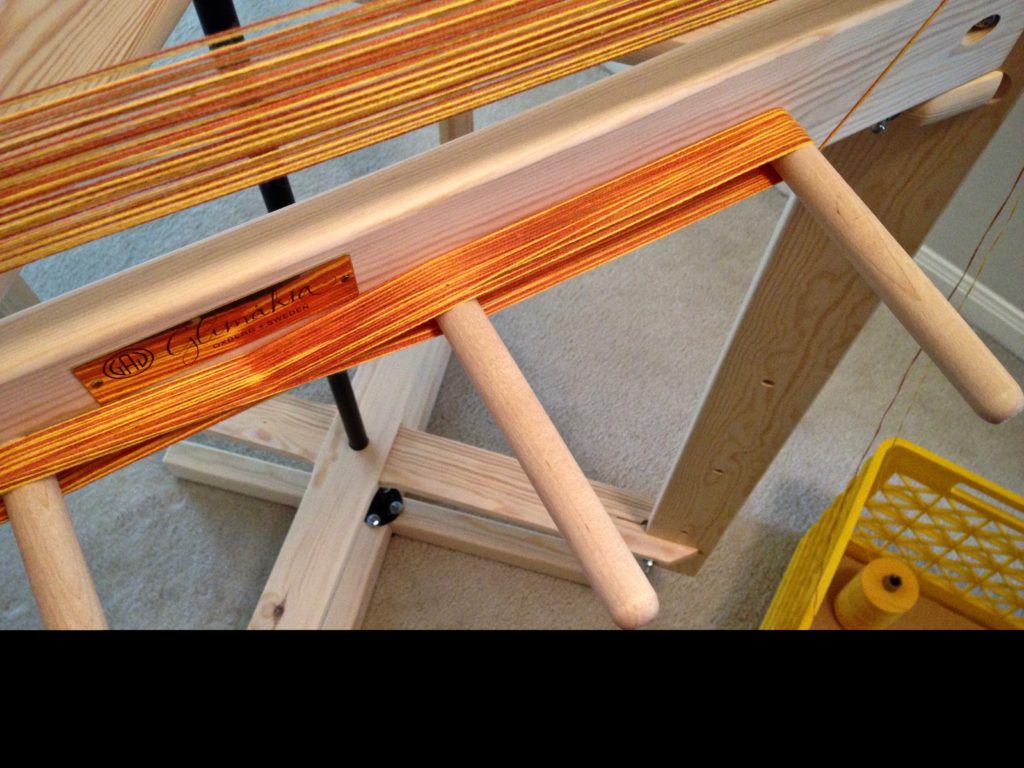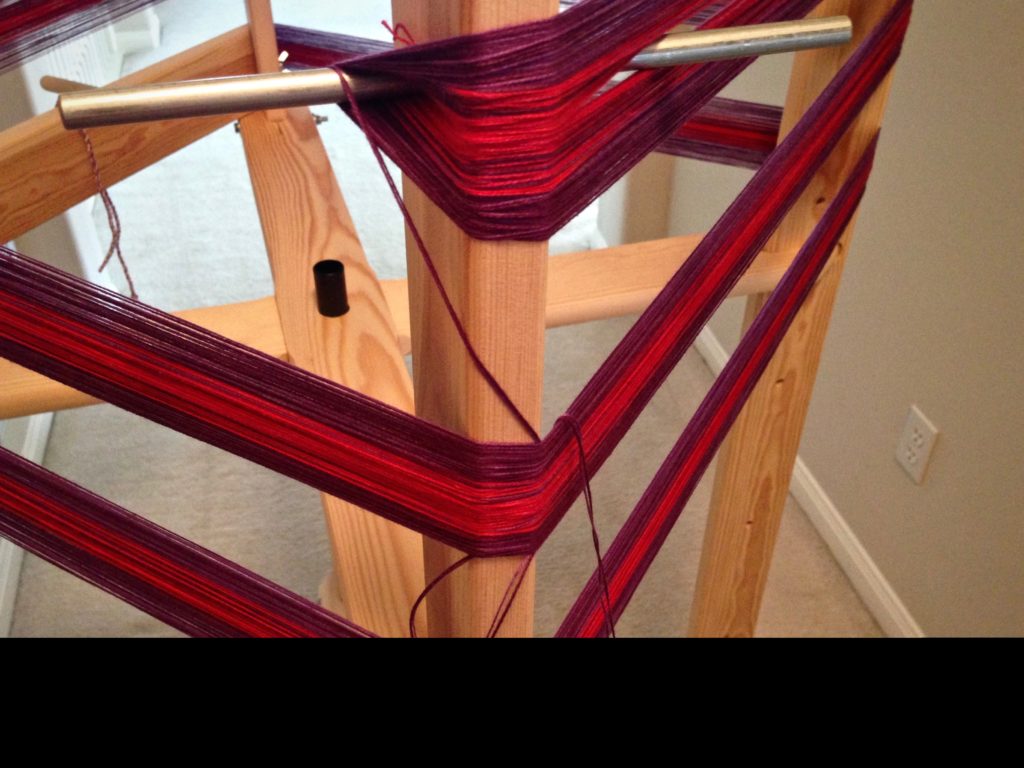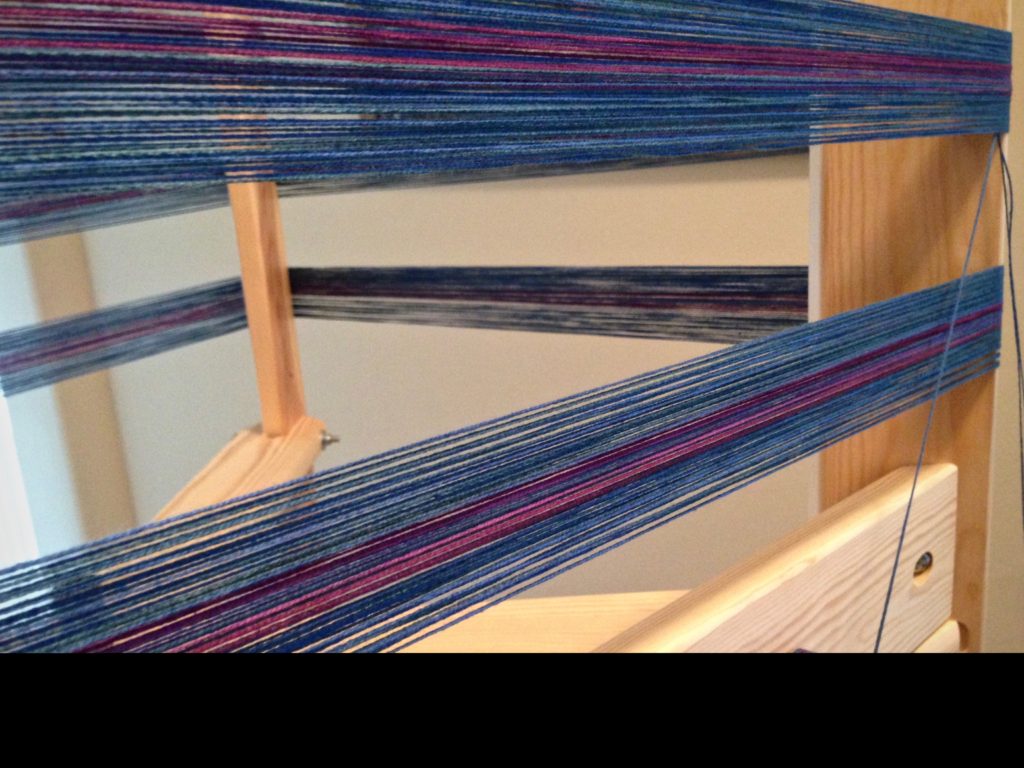 Our words can be thoughtful gifts, as well. It takes thought to speak sentences and paragraphs, and conversations, that bless and enrich. Our considerate words give our recipient the means for wrapping someone else with love. Words can heal. These are the words to speak, words that give life. Weave comfort and encouragement into the things you say, touching others with kindness. Let the little ones be wrapped in their mother's love. And let the rest of us practice sweet thoughtfulness day after day.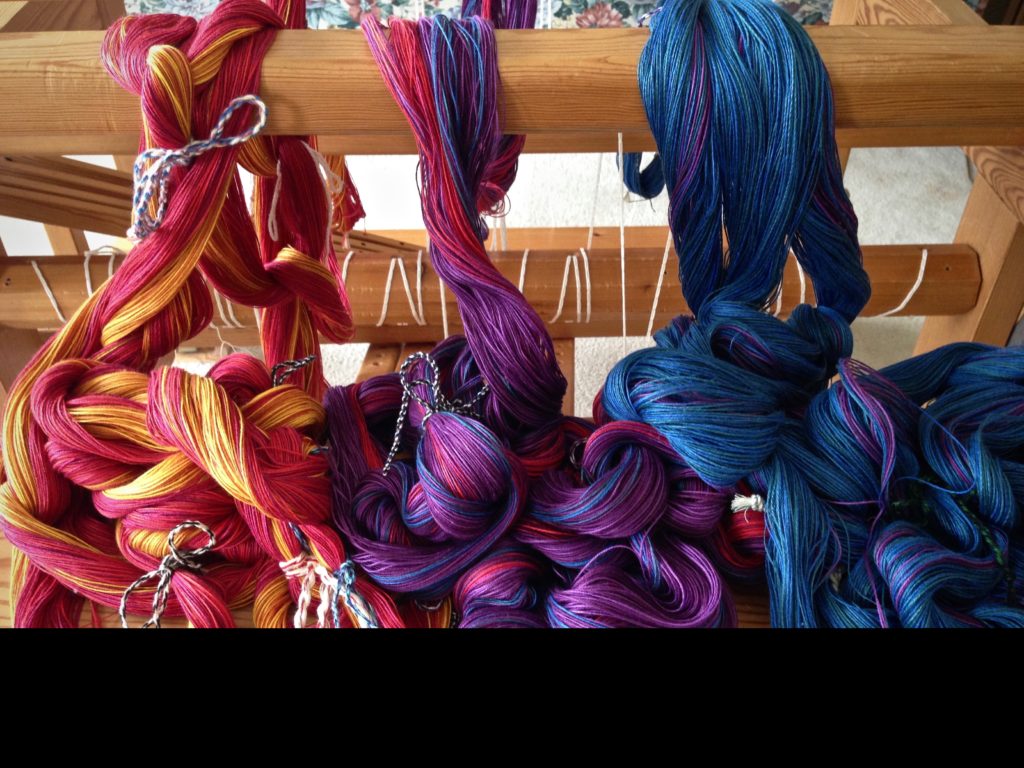 May your words be thoughtful gifts from your heart.
With love,
Karen