Patterned rag rugs always use at least two shuttles. I often have four or five filled ski shuttles at the loom. A low profile ski shuttle is an excellent choice for weaving patterned rag rugs. Why?
It fits pleasantly in the hand.
It holds a large amount of fabric weft without being bulky.
The wide base glides smoothly across the warp.
The low profile fits easily through the narrower shed of a tight warp that is common for rug weaving. (Beware of ski shuttles that are taller, and may not fit as easily through a tight shed.)
It is slender enough to send it out of the shed to go over or under outer warp ends, when needed.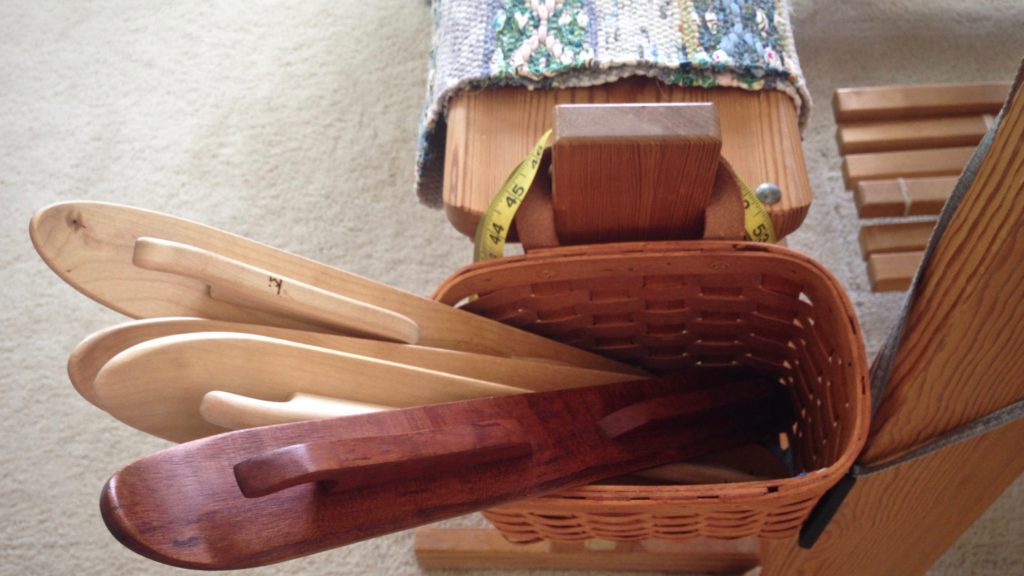 My ski shuttles are made by Glimåkra, except for the beautiful cherry wood ski shuttle my husband made for me.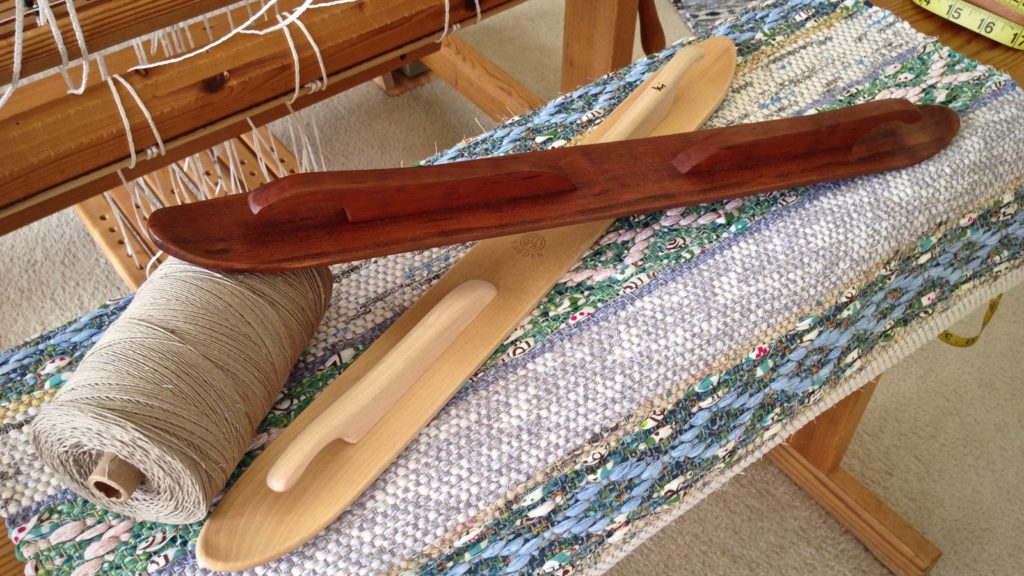 Ski Shuttle Dimensions (Glimåkra Single Ski)
Height: 1 1/4″ (3 cm)
Width: 2″ (5 cm)
Length: 19 1/2″ (50 cm) and 25″ (64 cm)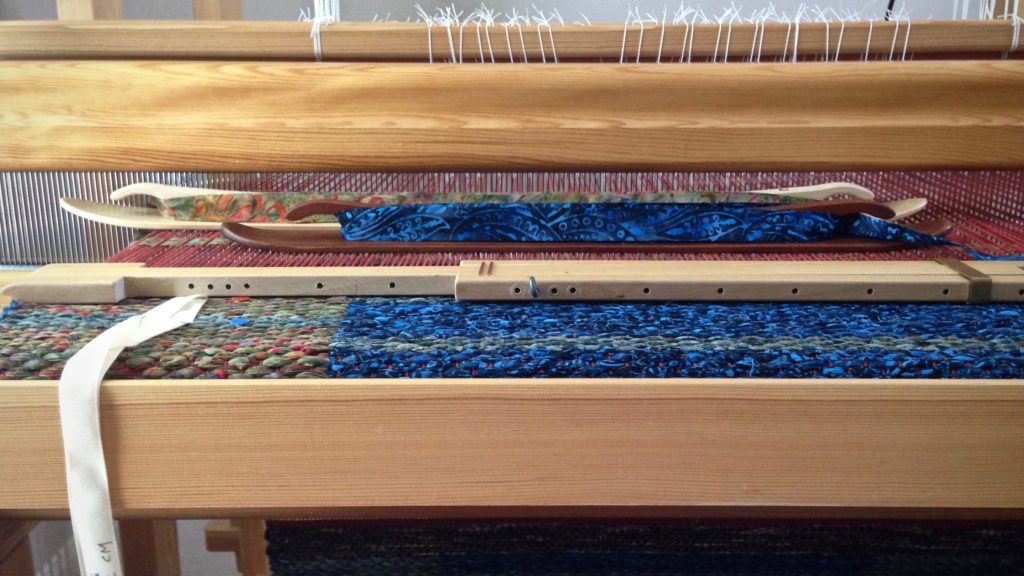 How to Wind a Ski Shuttle
1 — Hold ski shuttle vertically. Start with one tapered end of the fabric strip coming across the top of the ski shuttle. Hold the tapered end with your thumb while you start winding the fabric strip onto the shuttle with your other hand.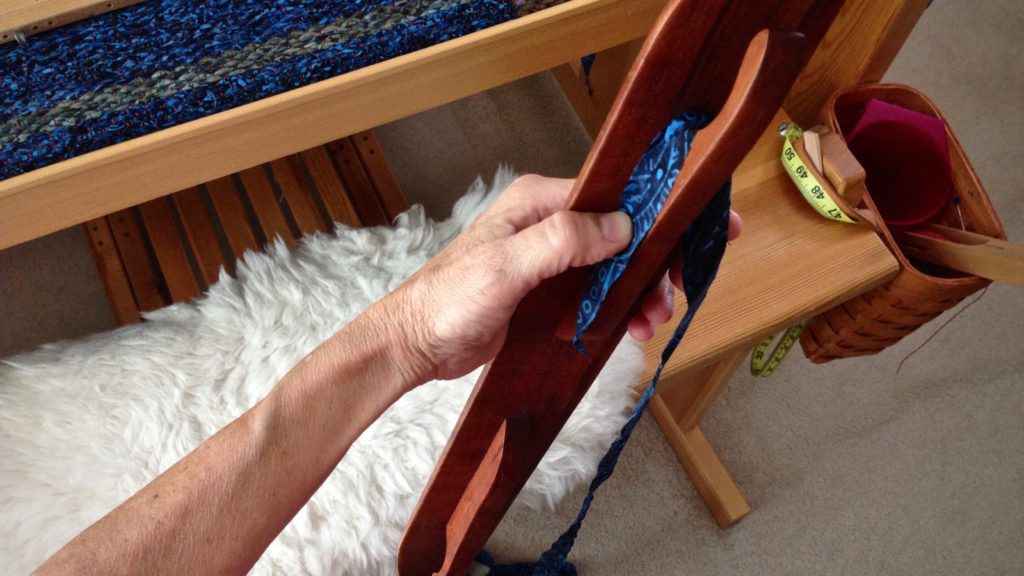 2 — Continue wrapping the fabric strip around the length of the shuttle, straightening the fabric as you go.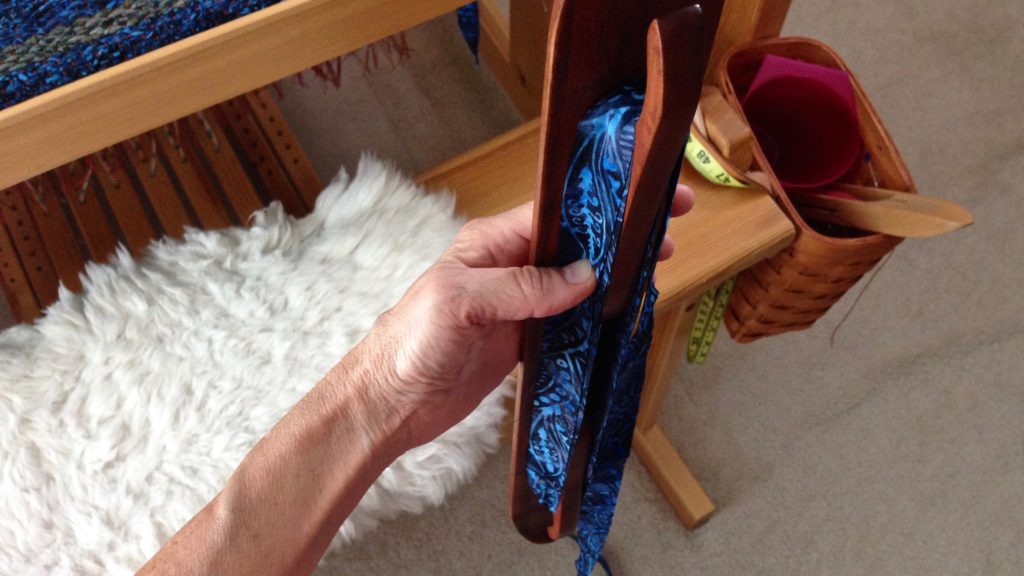 3 — Finish winding when you have a tail of fabric remaining.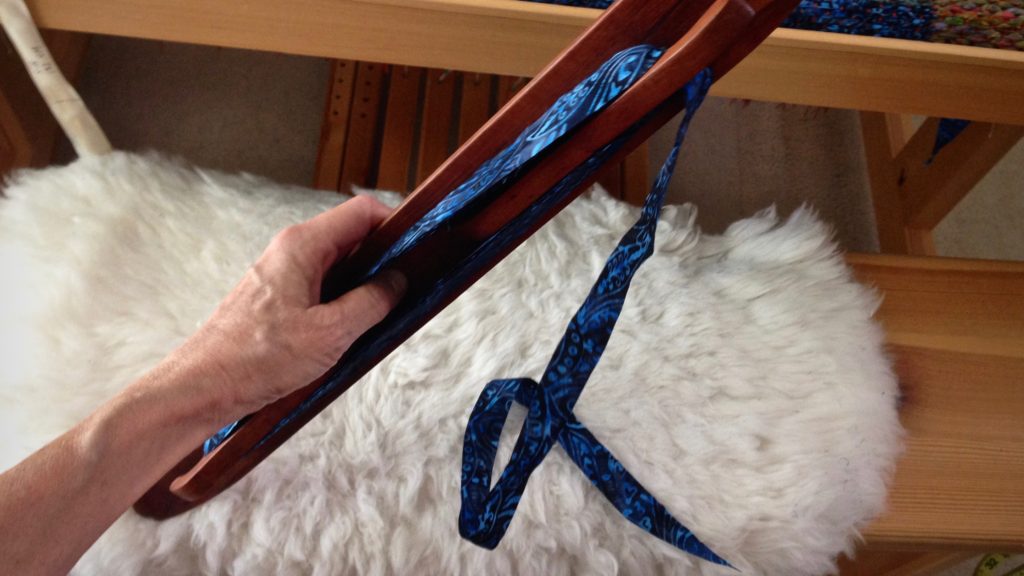 May your shuttles be a good fit for your hands.
Happy Weaving,
Karen