What is the first thing I do when I have a new warp to put on the loom? Insert lease sticks. When I wind a warp on my warping reel, the ends follow an alternating over/under pattern between two pegs. This forms an "X" in the wound warp, and keeps the warp ends in sequential order. This "X" is called the lease cross, and I use lease sticks to secure it before proceeding. Hence, the lease sticks take first priority as I begin to dress the loom. Essentially, they hold the warp together.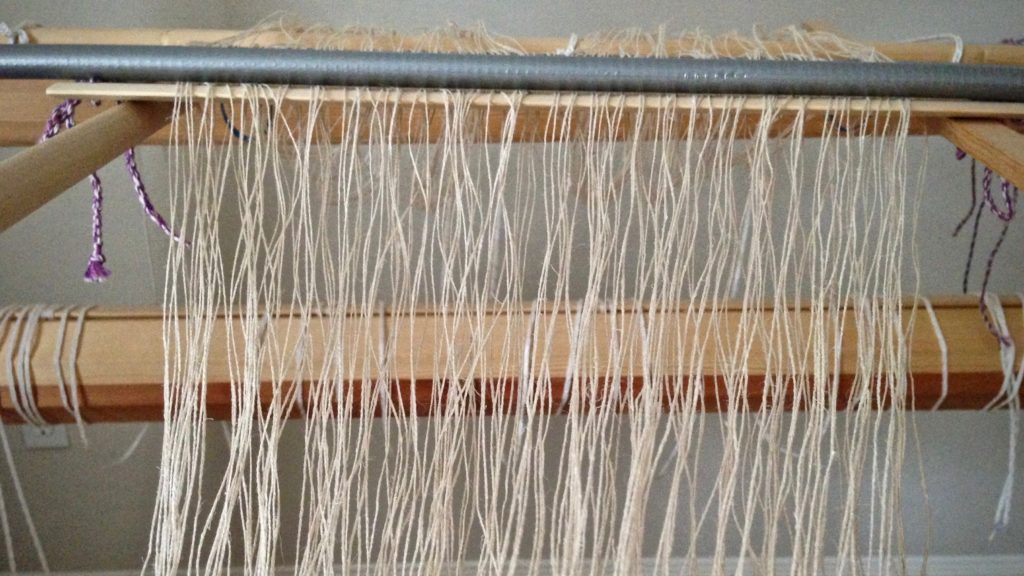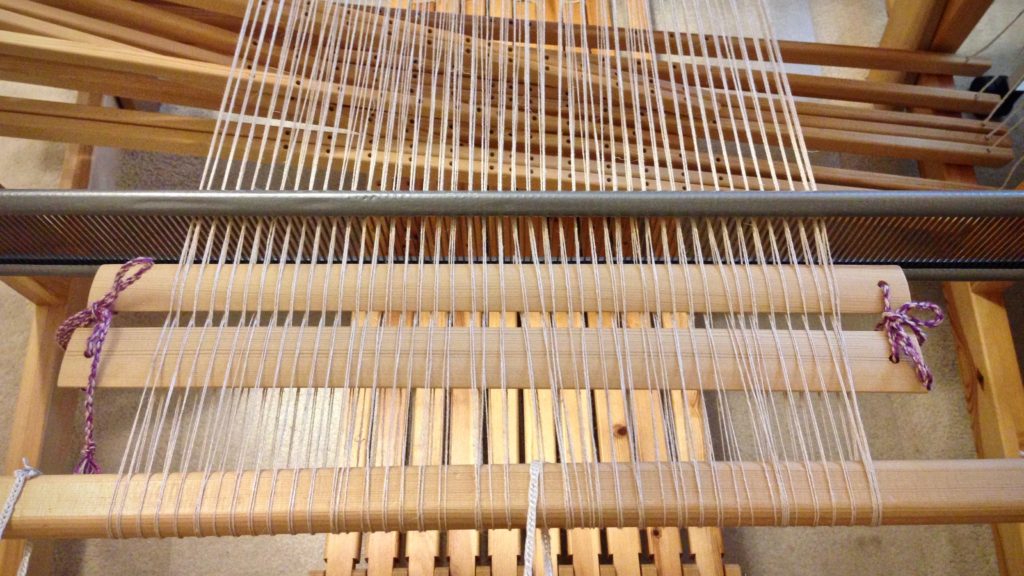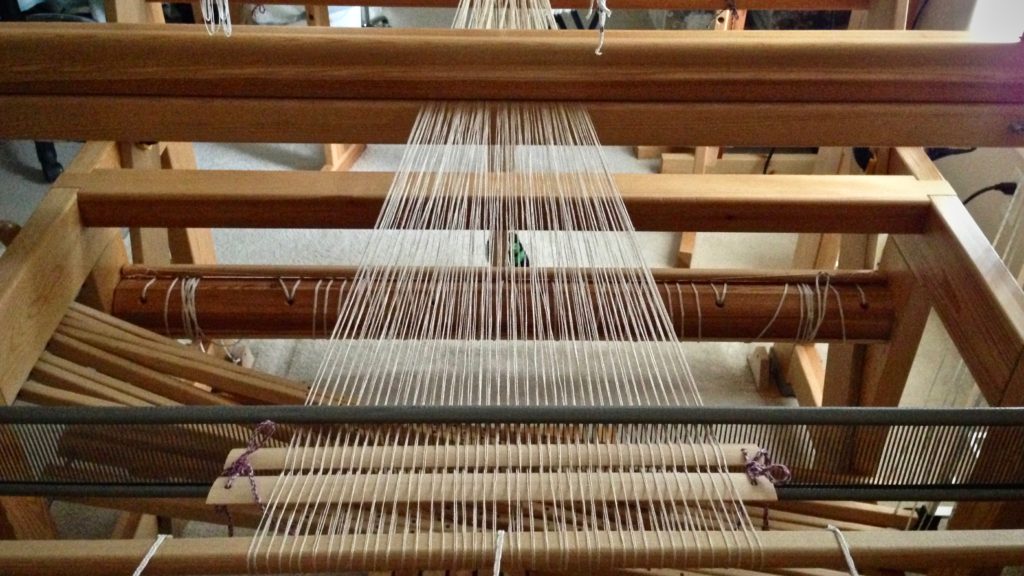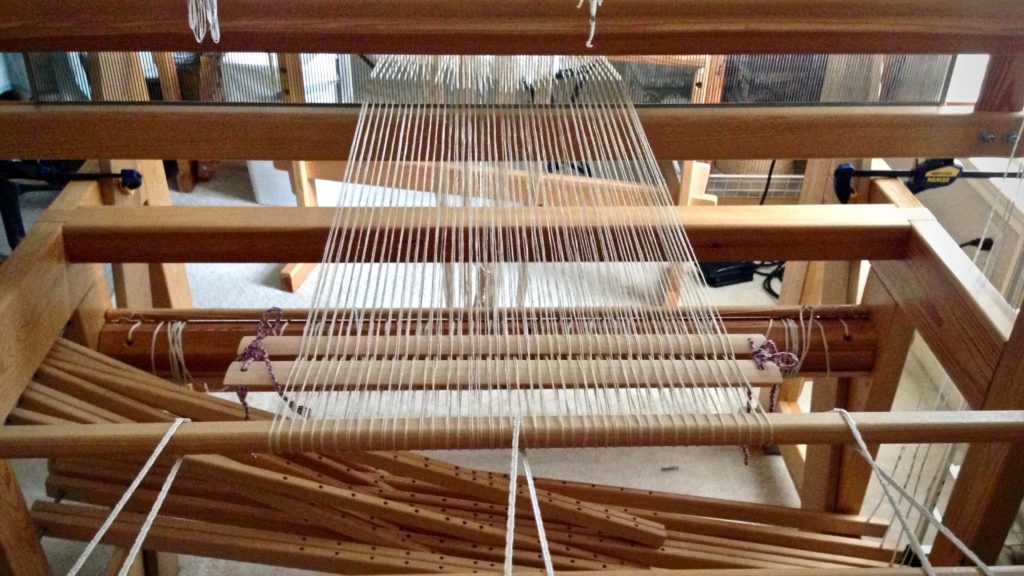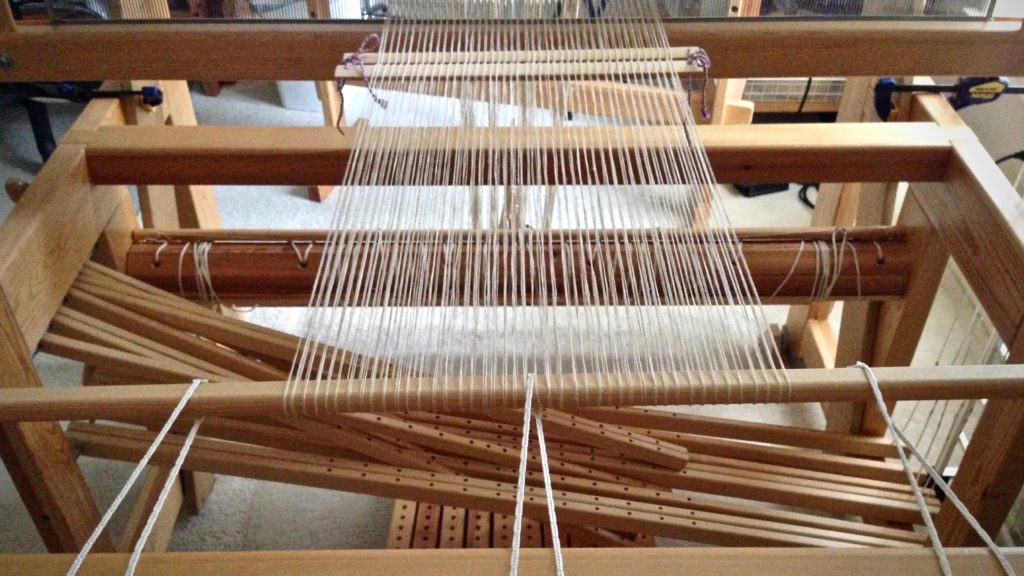 This Christmas, remember to keep Jesus first. Jesus, the humble king, was born to die on a cross that we may live. In Him all things hold together. Joy to the world!
May your threads stay in order.
Have a Good Christmas,
Karen