Most of my preparation for this project has been separate from the loom itself. The loom is dressed and ready. That's the easy part. The lion's share of the work is in developing the cartoon. This project is my first four-shaft tapestry. My usual tapestry work is on a small portable tapestry frame. This is BIG in comparison. 93 centimeters (36 1/2 inches) in the reed.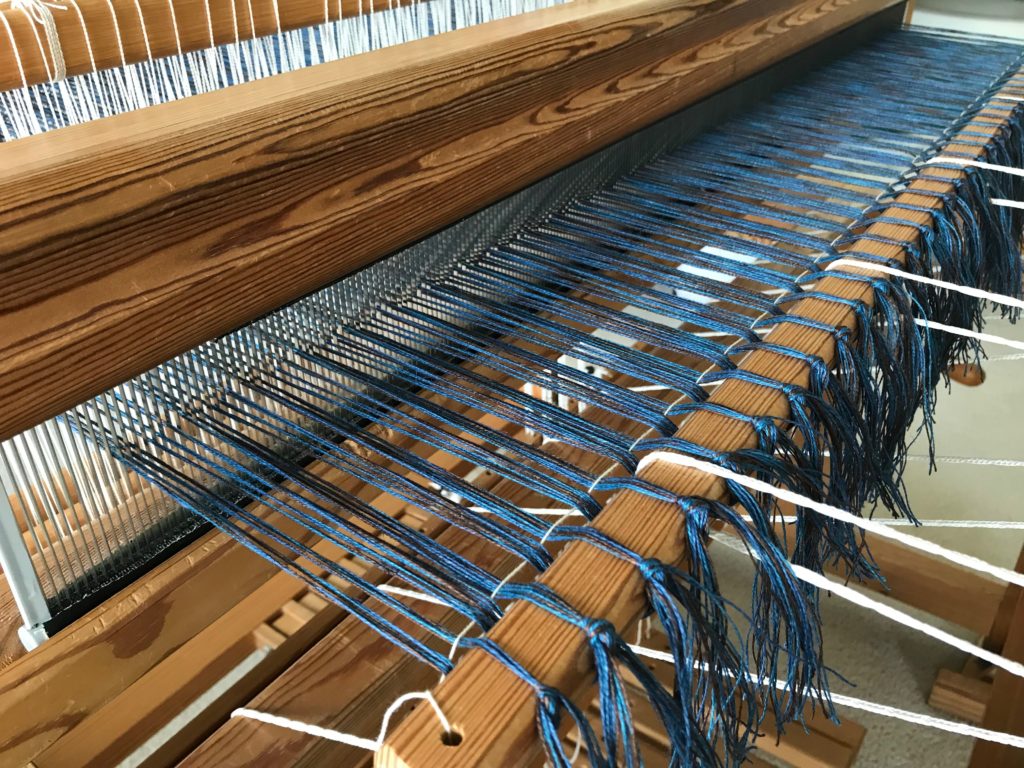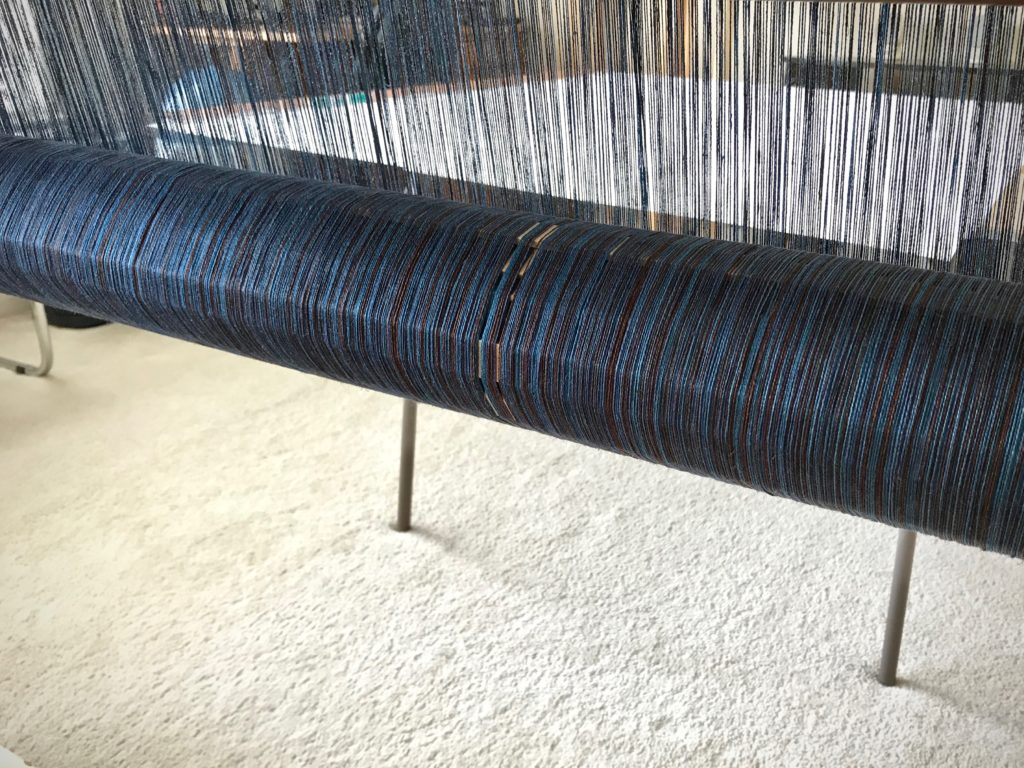 After finding a subject for the tapestry, I have been drawing the cartoon and a cartoon key. And I have the yarn. Now, I am determining colors, distinguishing values, and arranging my yarn into a workable order. To tell the truth, the cartoon scares me. It shows me how grand a task I've signed up for. But there's no turning back. I'm committed. (I will show you the cartoon when I'm further along…)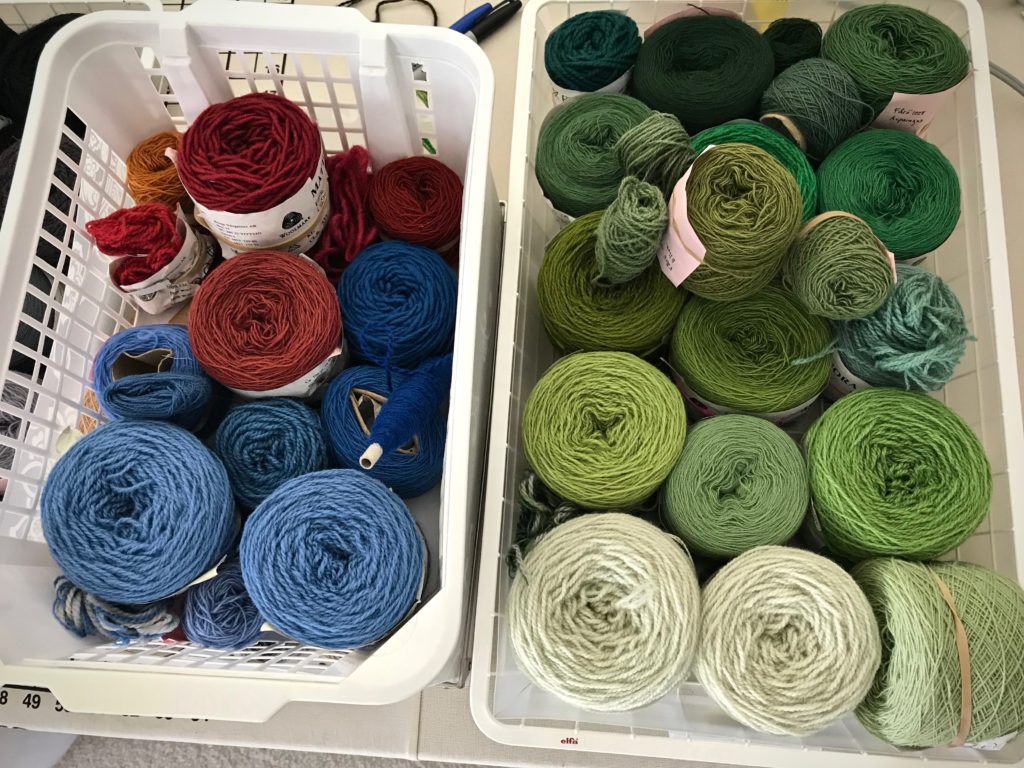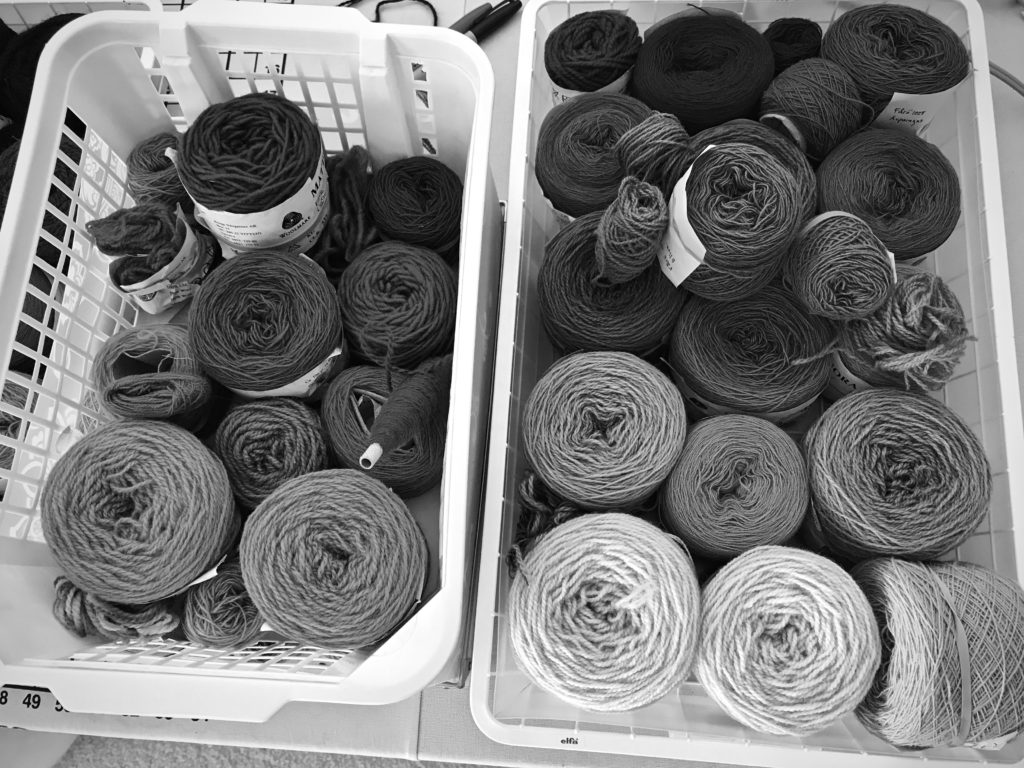 The cartoon shows the intent of the tapestry designer. Likewise, heaven shows the Grand Weaver's perfect plan. Heaven holds the true picture. Heaven and earth, two parallel realms. Jesus came to earth to bring us into that heavenly version of the tapestry. When we put our trust in him, our colorful threads in various hues and values are woven together in the grandest tapestry ever.
May you take a bigger step than you have before.
Courageously (with knees knocking),
Karen