I am starting to see a fig. This tapestry is a short story about fresh figs and a cup of coffee. My full attention is on weaving while I'm at the loom. I'm always looking for the moment that a recognizable image forms in the woven wool and linen cloth. Attention flows from desire. And when I am weaving, there is no other place I'd rather be.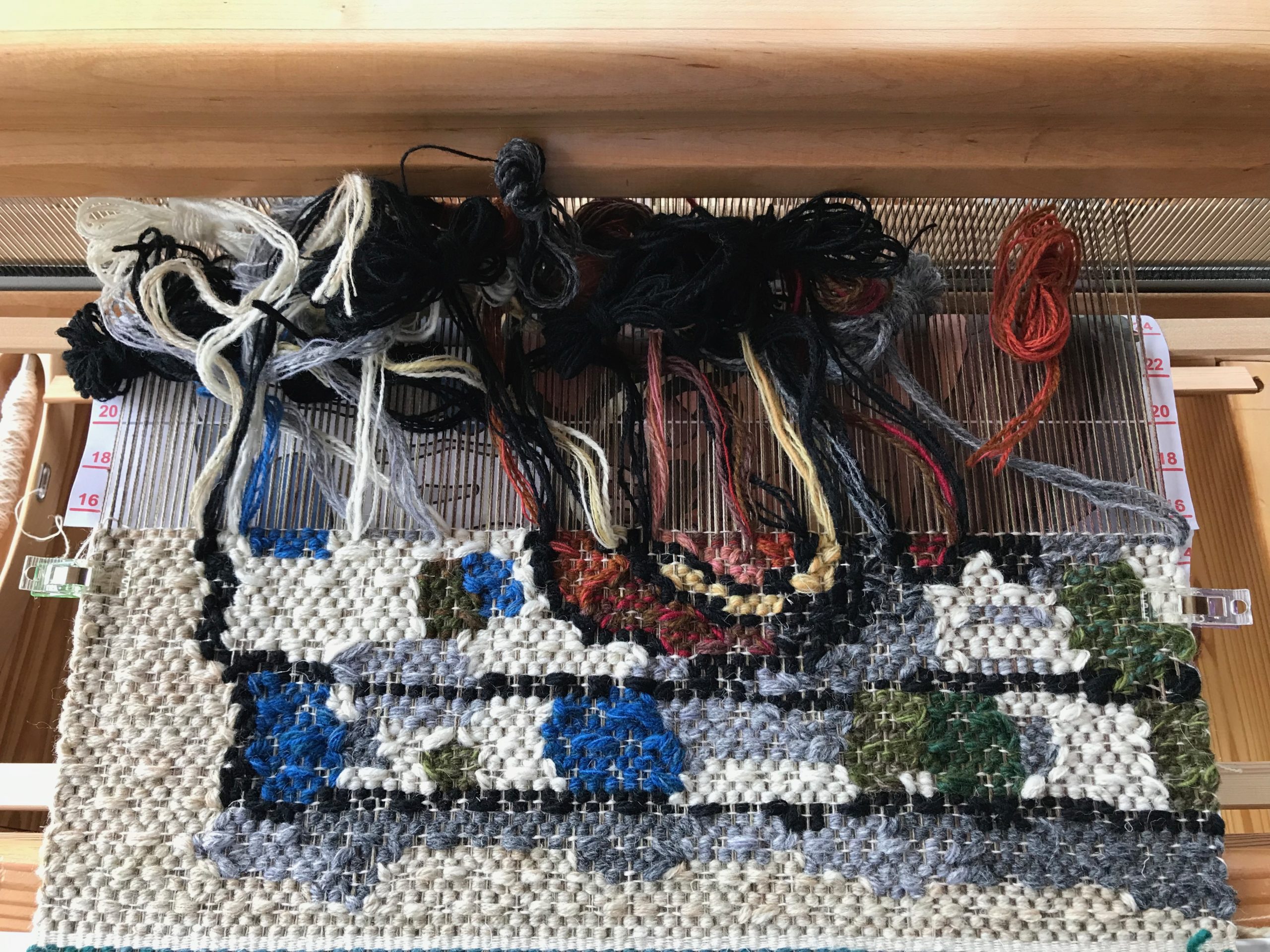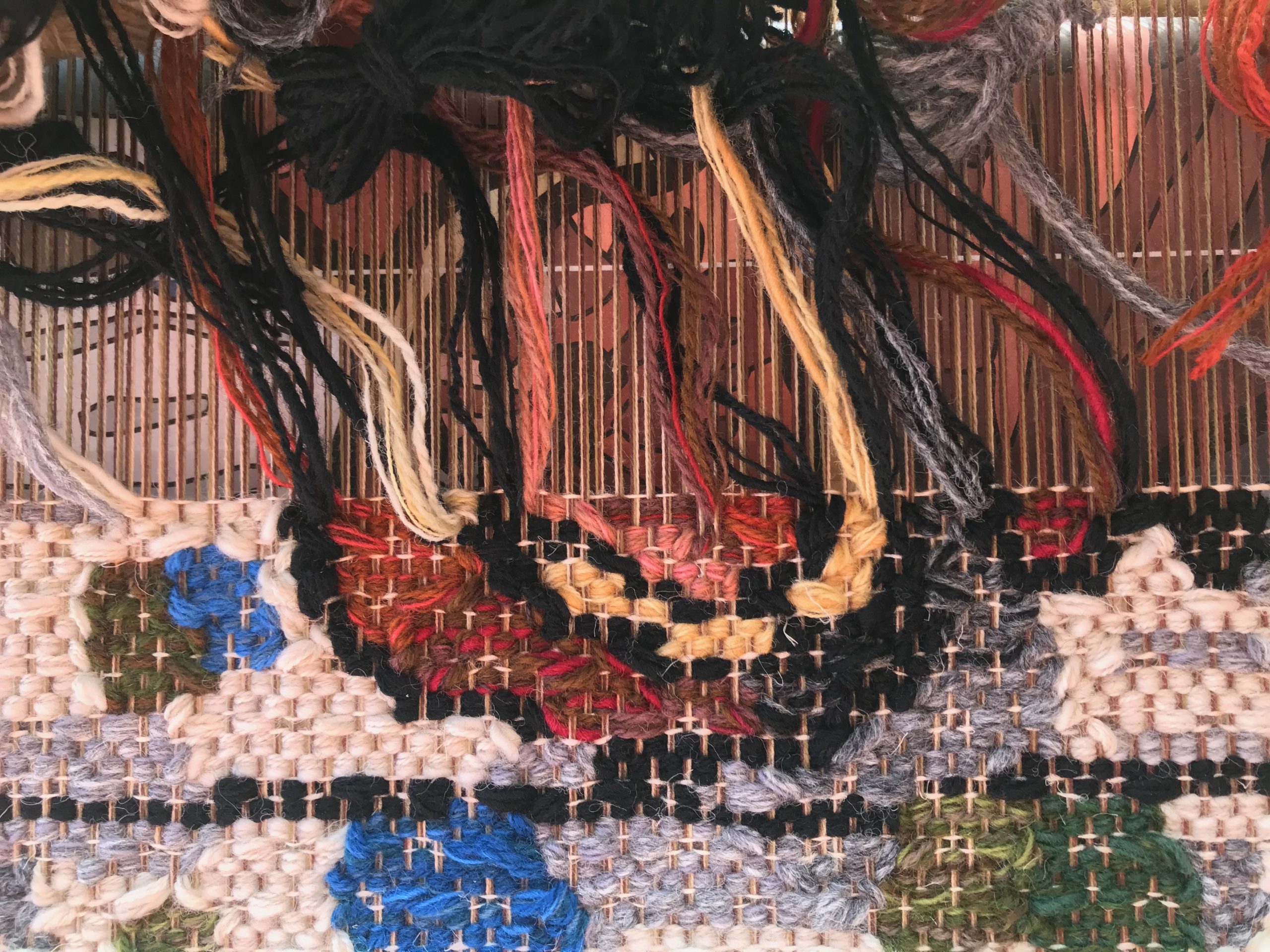 When our affections are set on the Lord Jesus, there is no other place we'd rather be than sitting in prayerful conversation with him. And, I imagine he is delighted when he sees his own image formed in us.
May you desire the best things.
Happy Weaving,
Karen