Montana is beautiful, with snow-capped mountains and big-sky sunrises! It's there that I took Joanne Hall's fantastic drawloom class last week. My confidence level about setting up and weaving on my drawloom shot up 100 per cent! (And Steve got to experience fishing on the ice with Joanne's husband Ed!) Please continue all the way to the end of this post to read about submitting a question for Joanne to answer.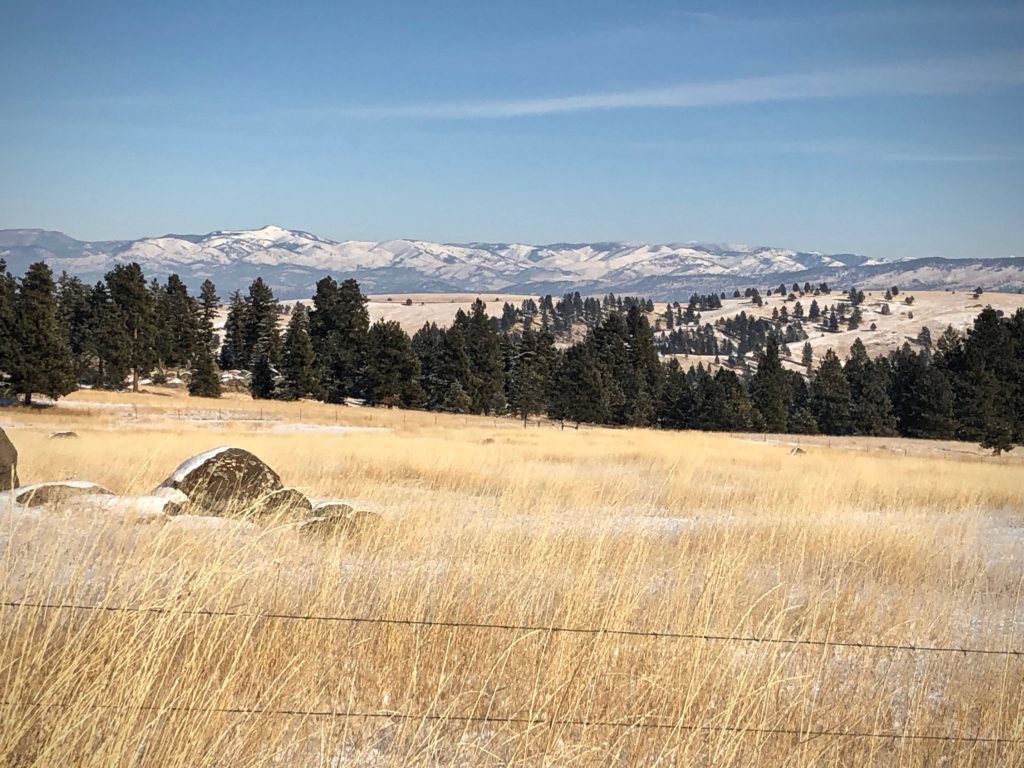 Cathleen and Deborah and I wove on the shaft drawloom, the single unit drawloom, and the Julia loom set up with half-heddle sticks to weave opphämta. What joy! …even in the challenges of learning new things.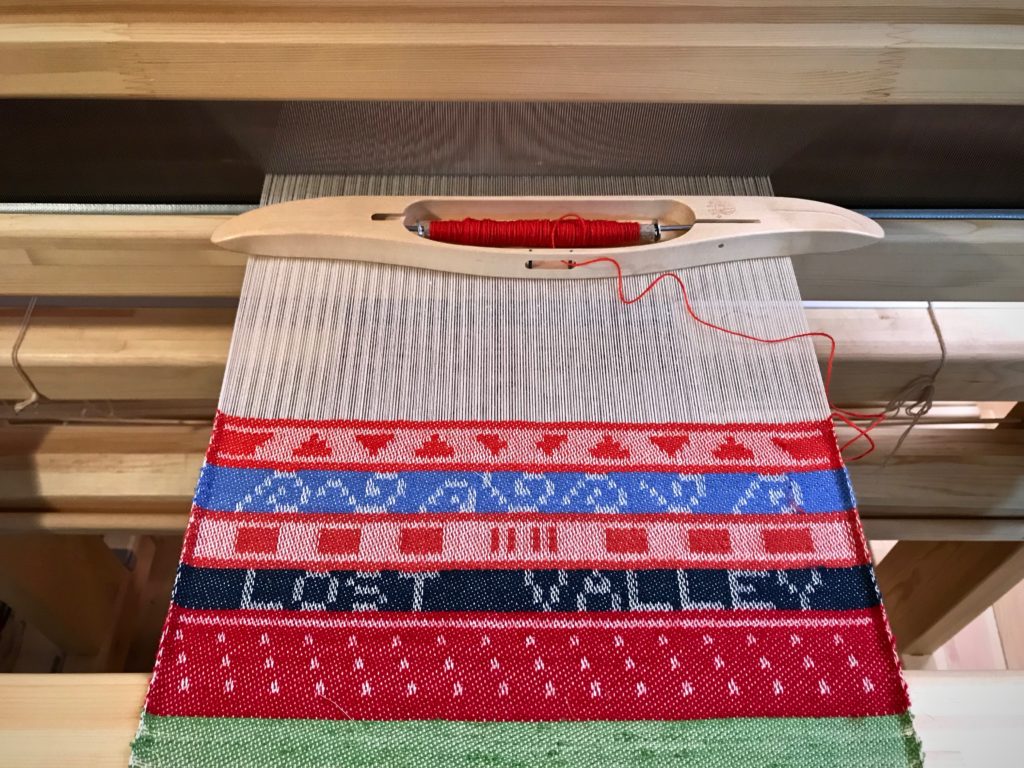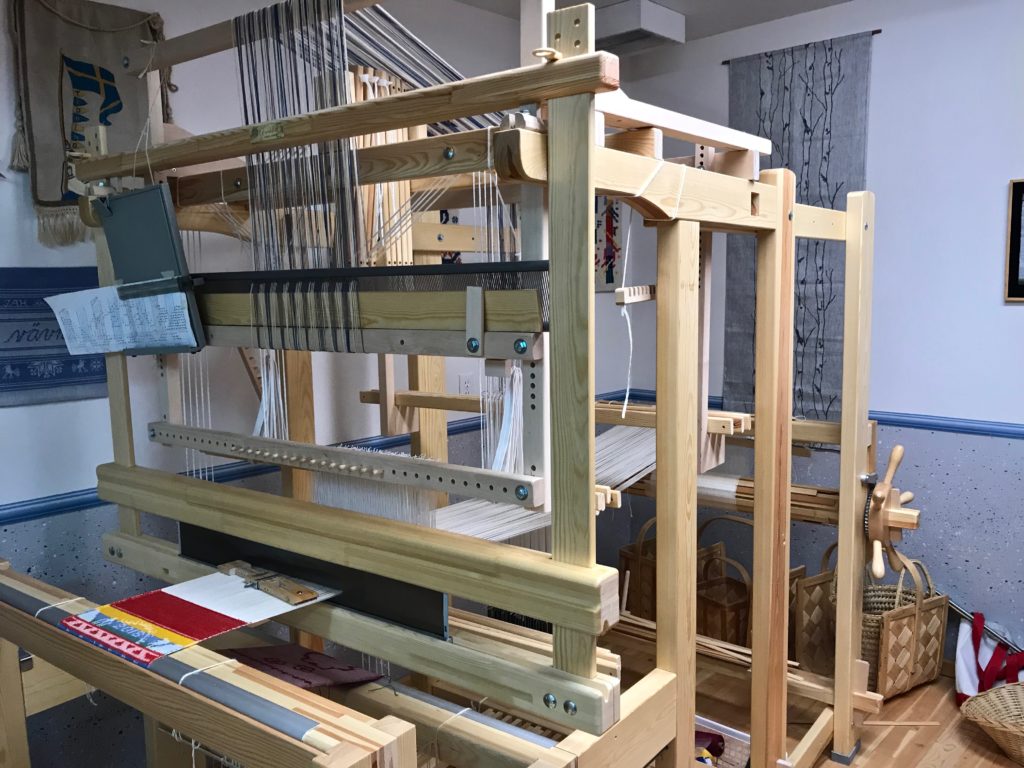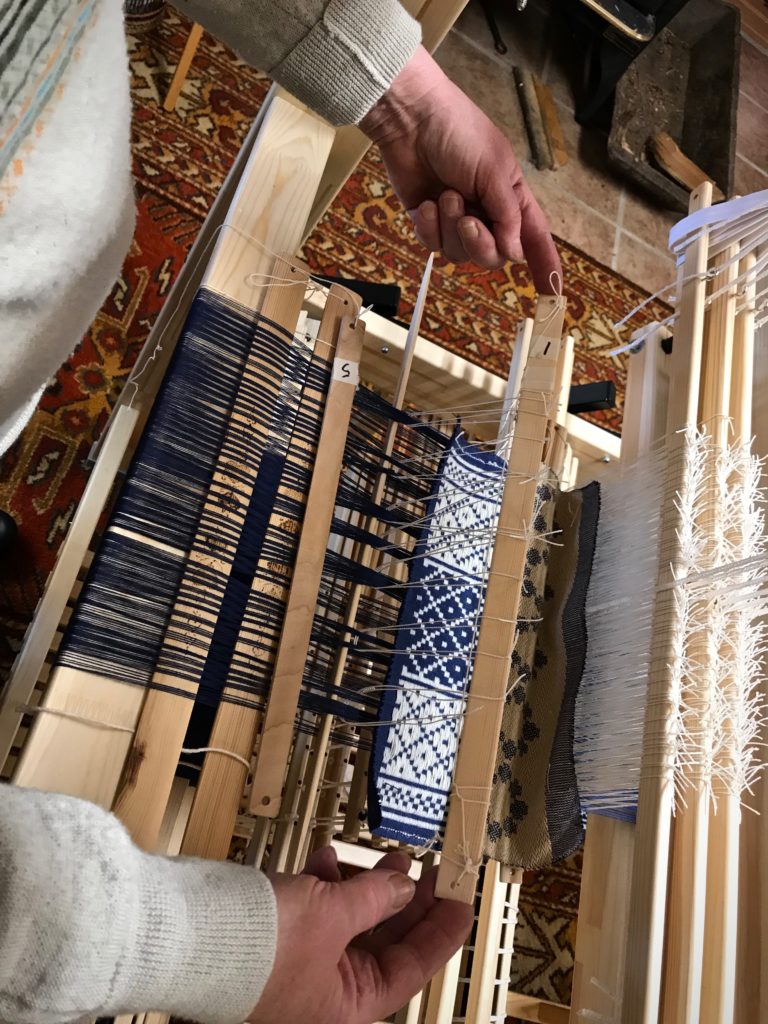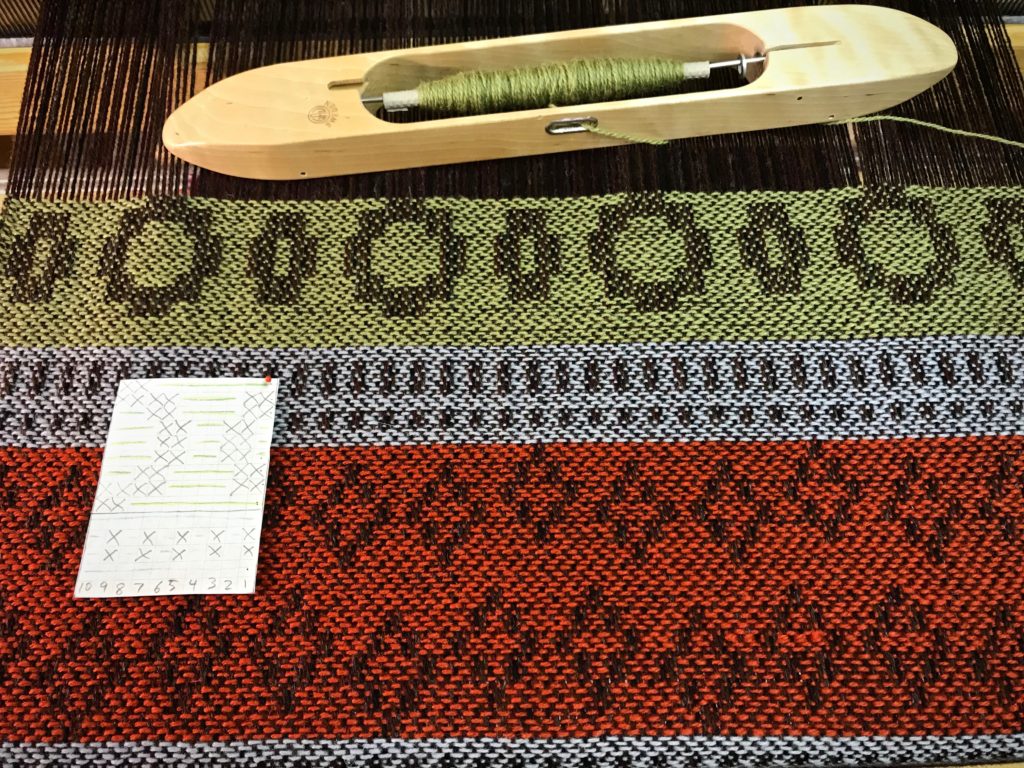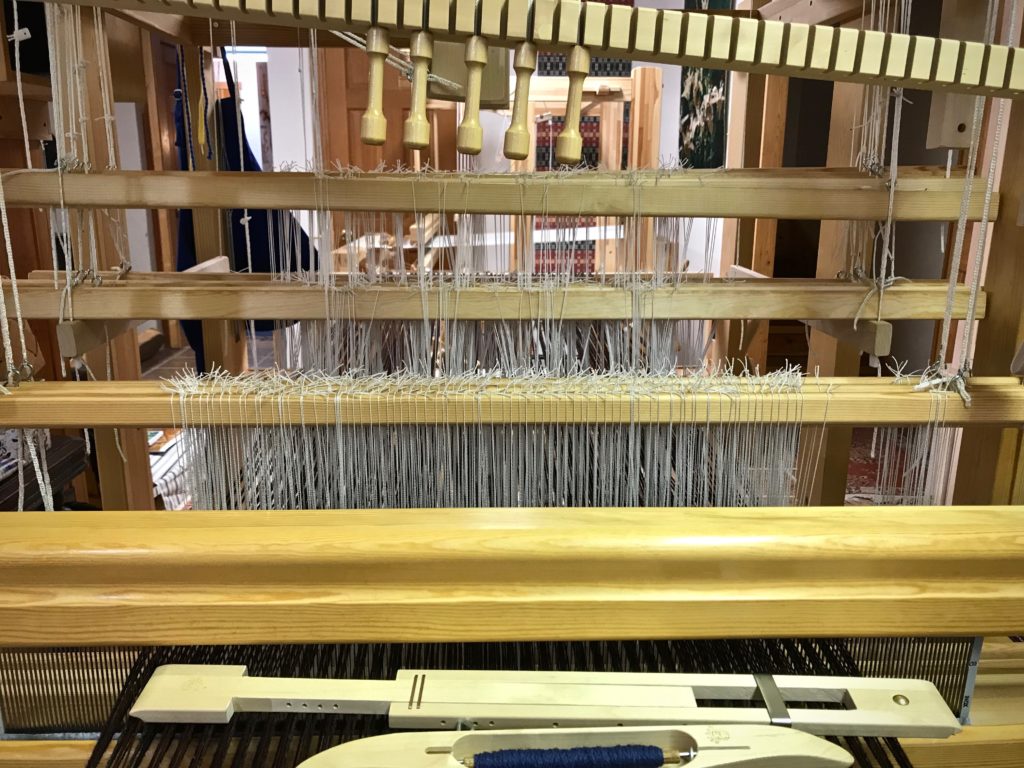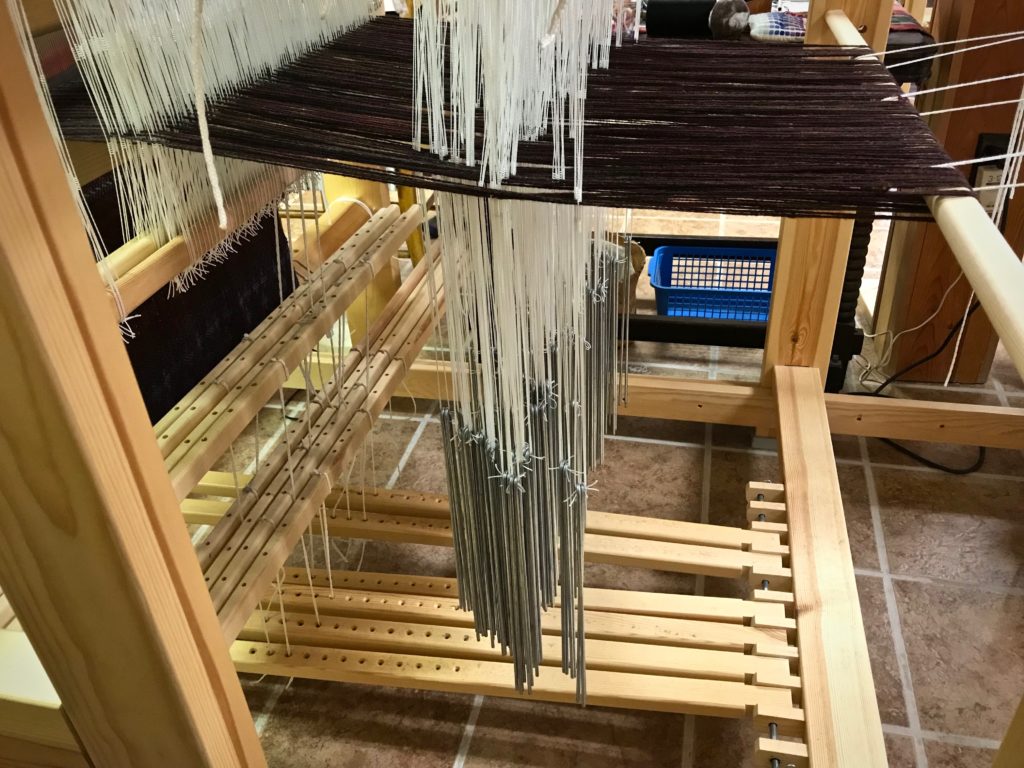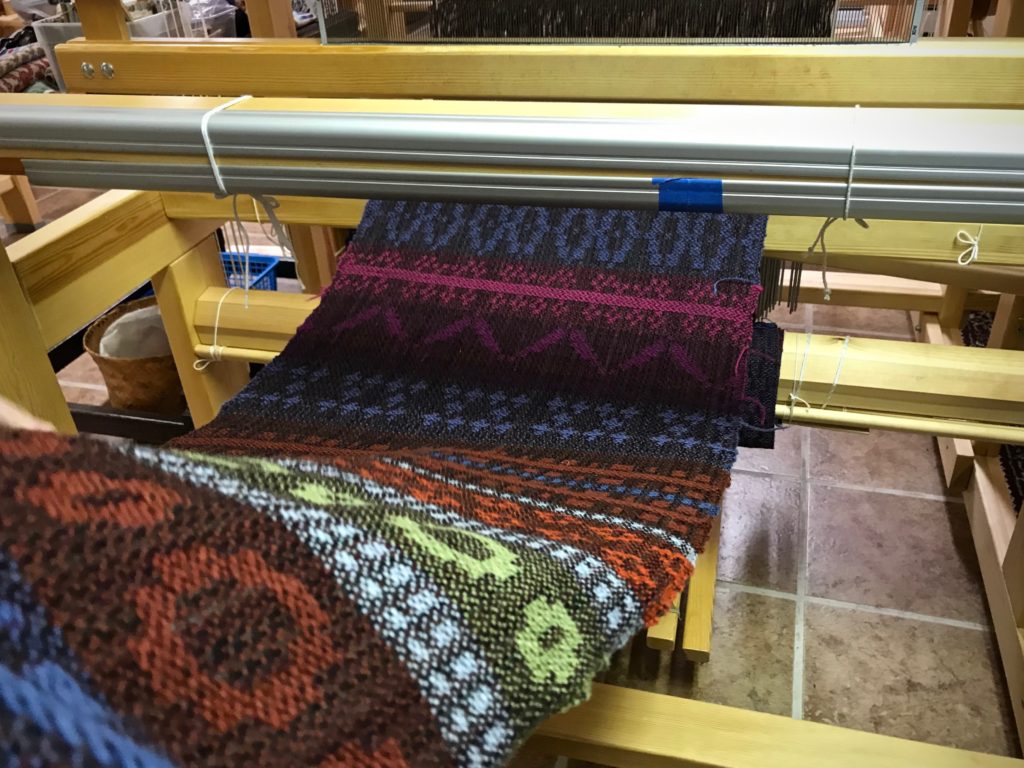 Joanne taught us how to understand patterns and drafts, and how to make our own patterns. And we dressed the drawloom—we threaded pattern heddles and ground heddles, and distributed pattern shafts. Boy, did we students make mistakes! But with quiet Joanne, there is always a way to fix anything that matters. She is a picture of grace.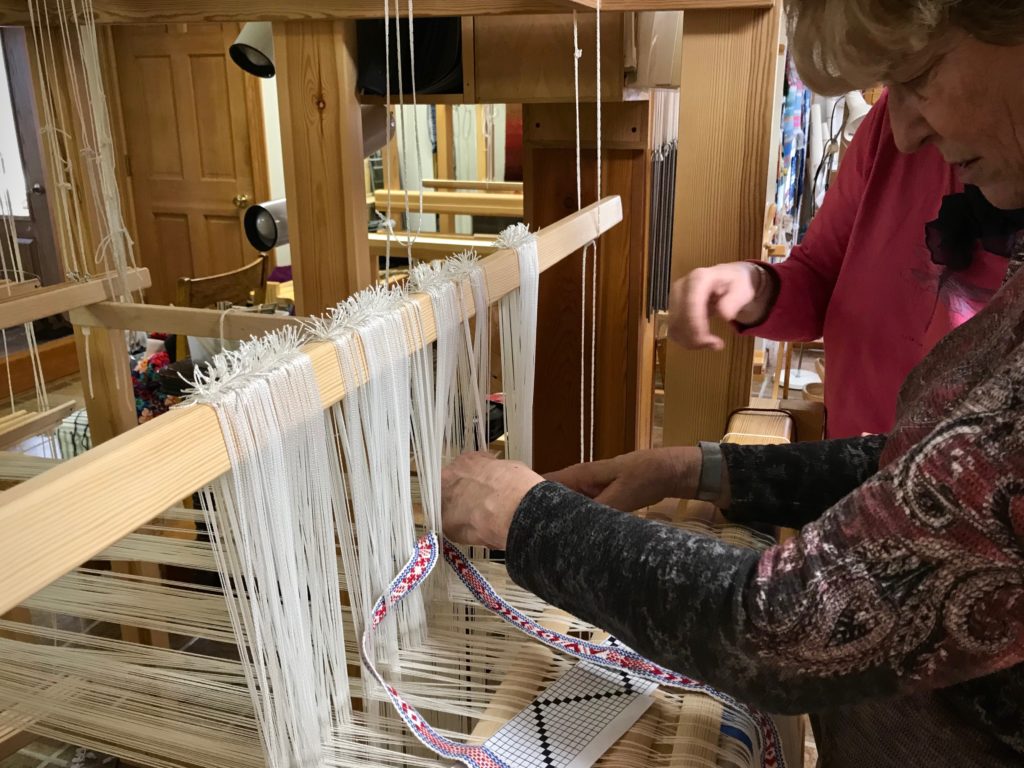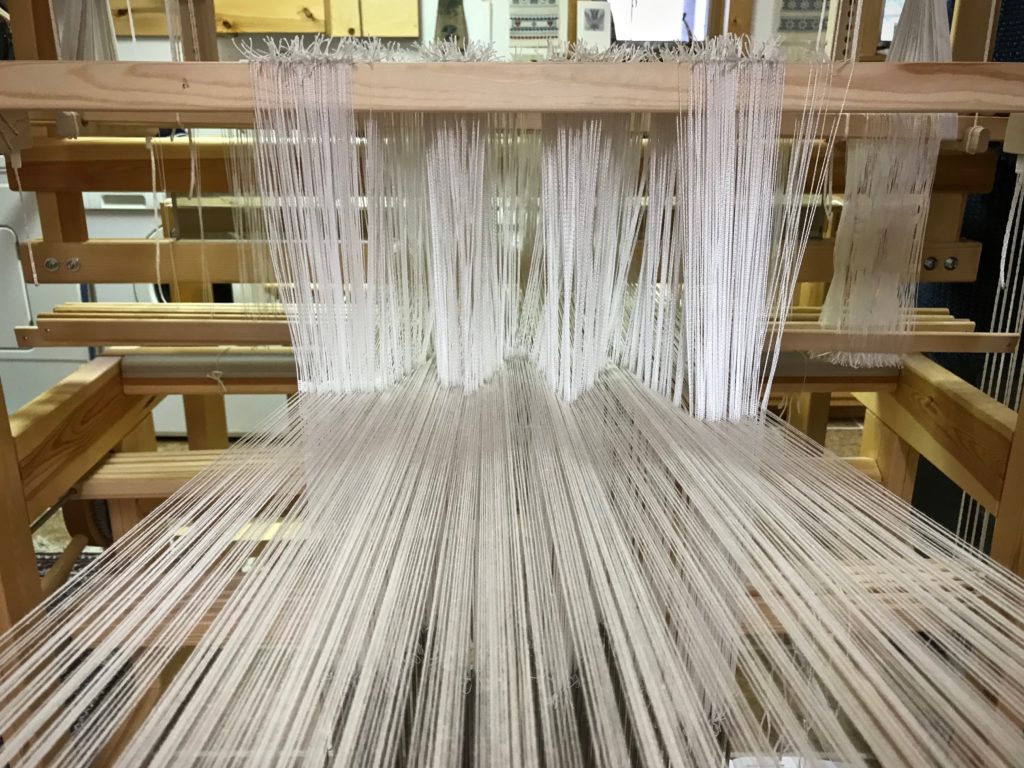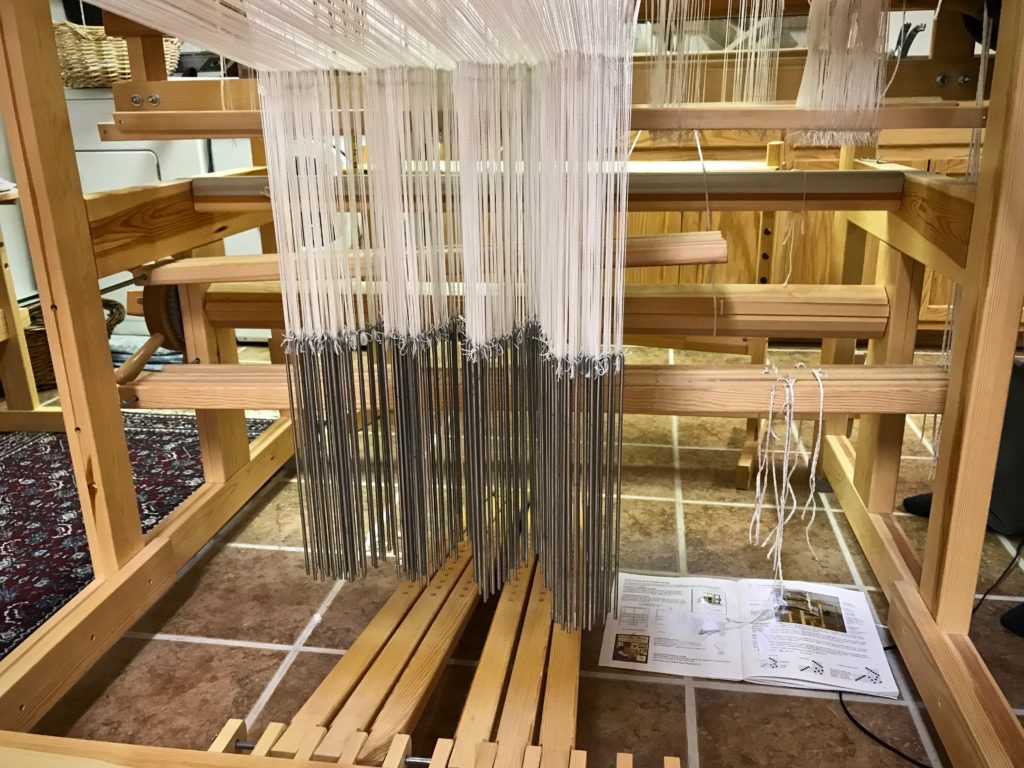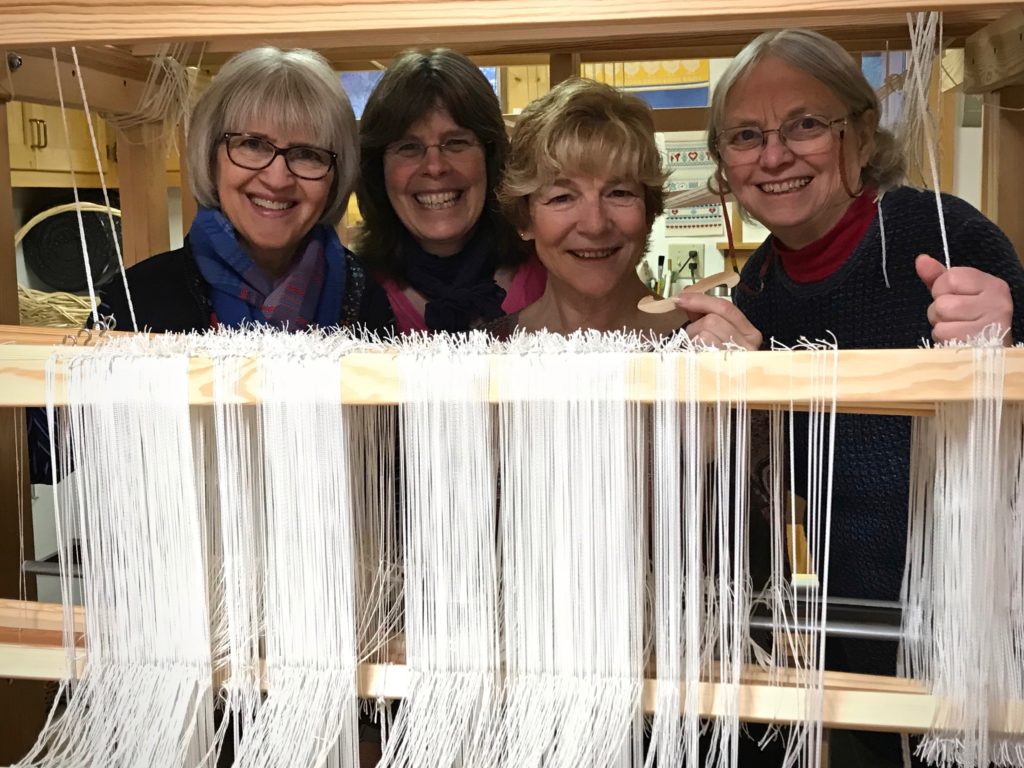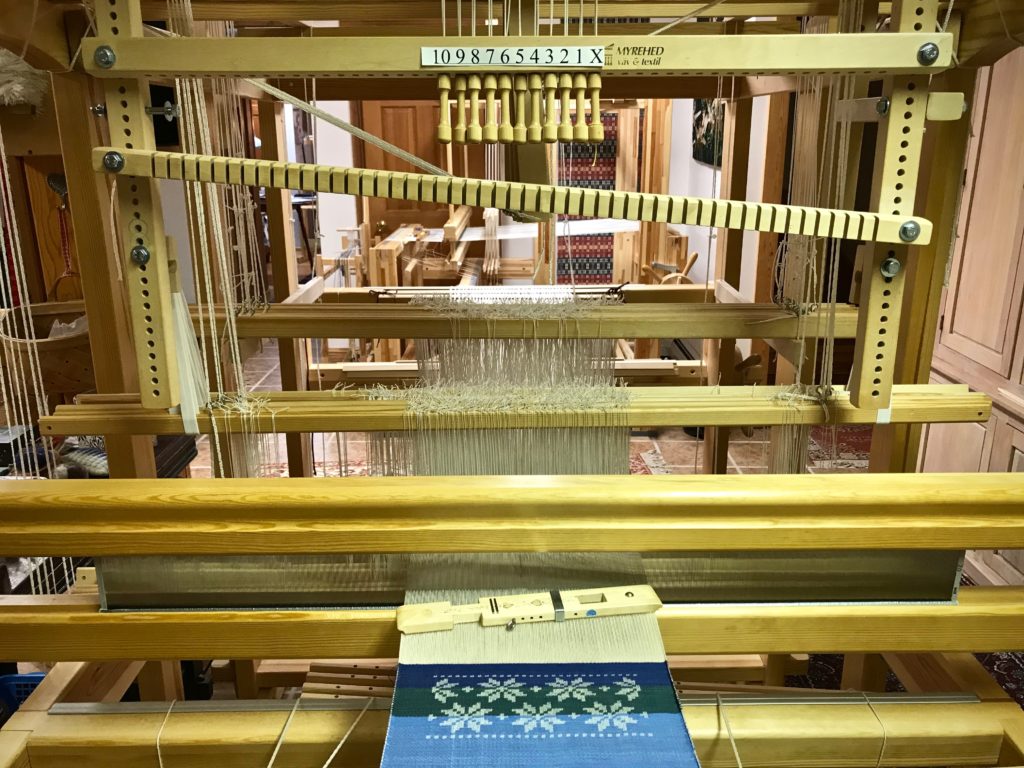 Striving to look good to other people, we face unwelcome judgment. Striving to please ourselves, we face demands of perfection. But when our heart strives to please the Lord, we receive grace. Our failures fade in importance as our confidence in his faithfulness grows. Know who you are working for. The imperfect images we weave in the cloth are a humble gift of gratitude back our Grand Weaver.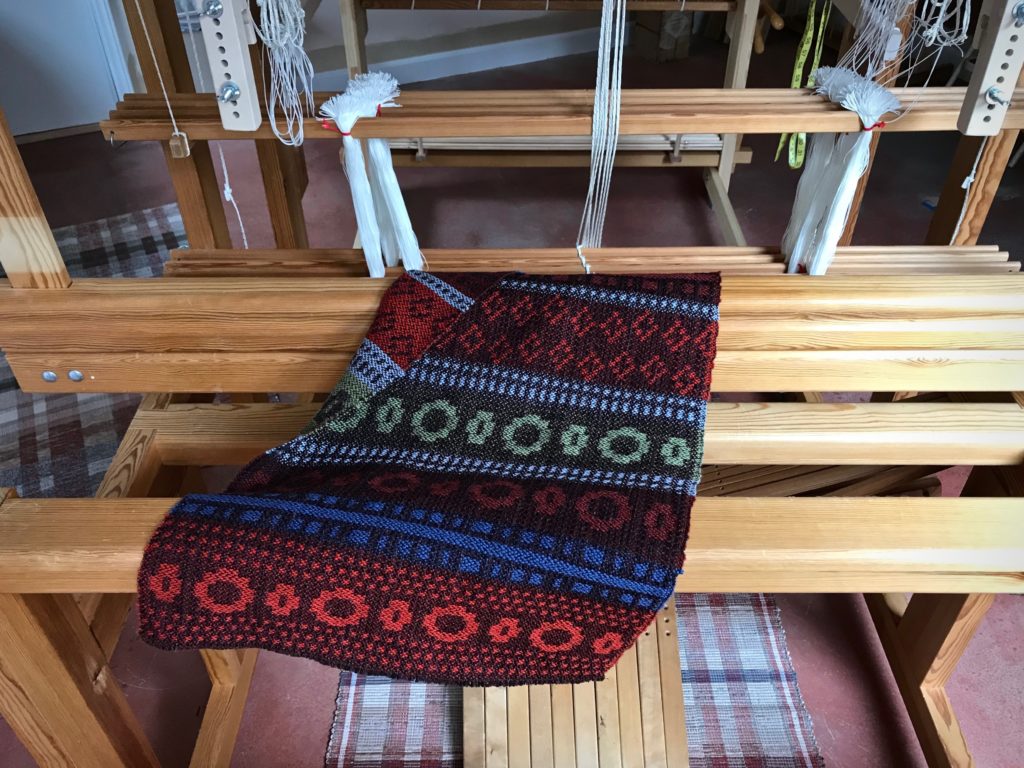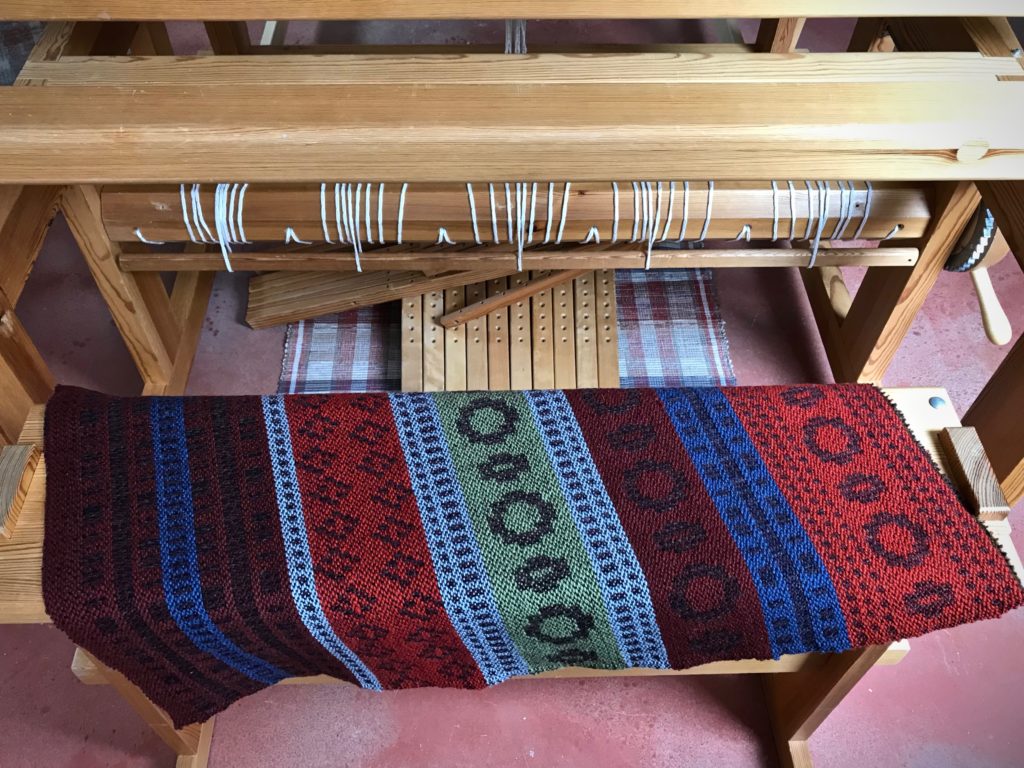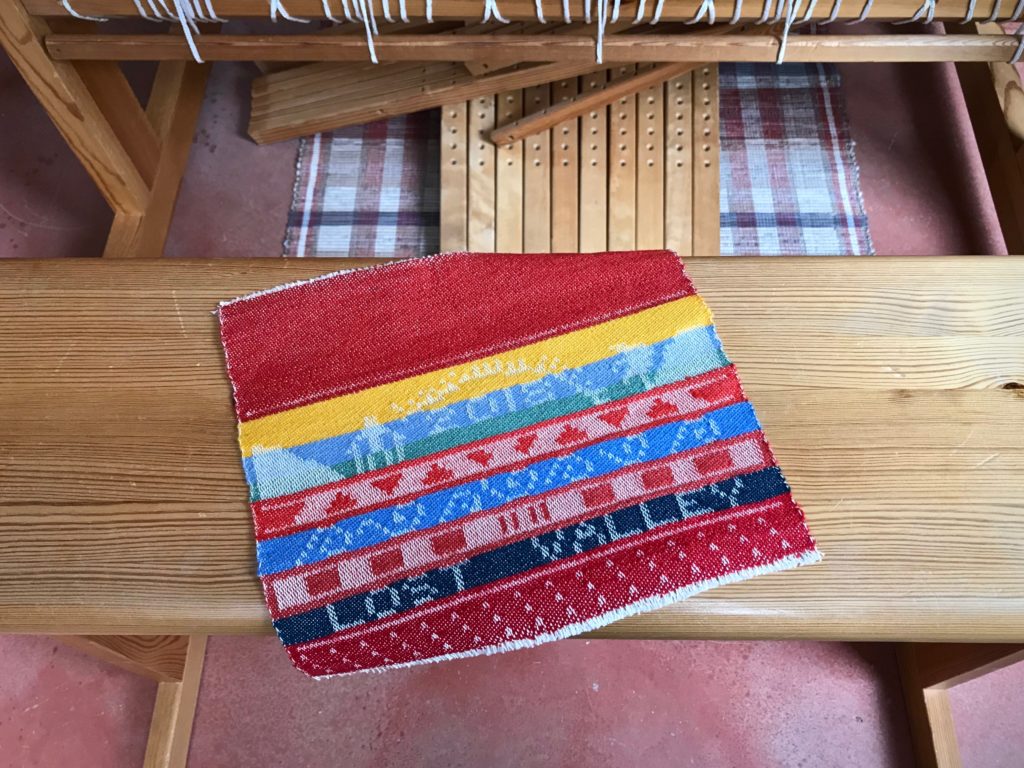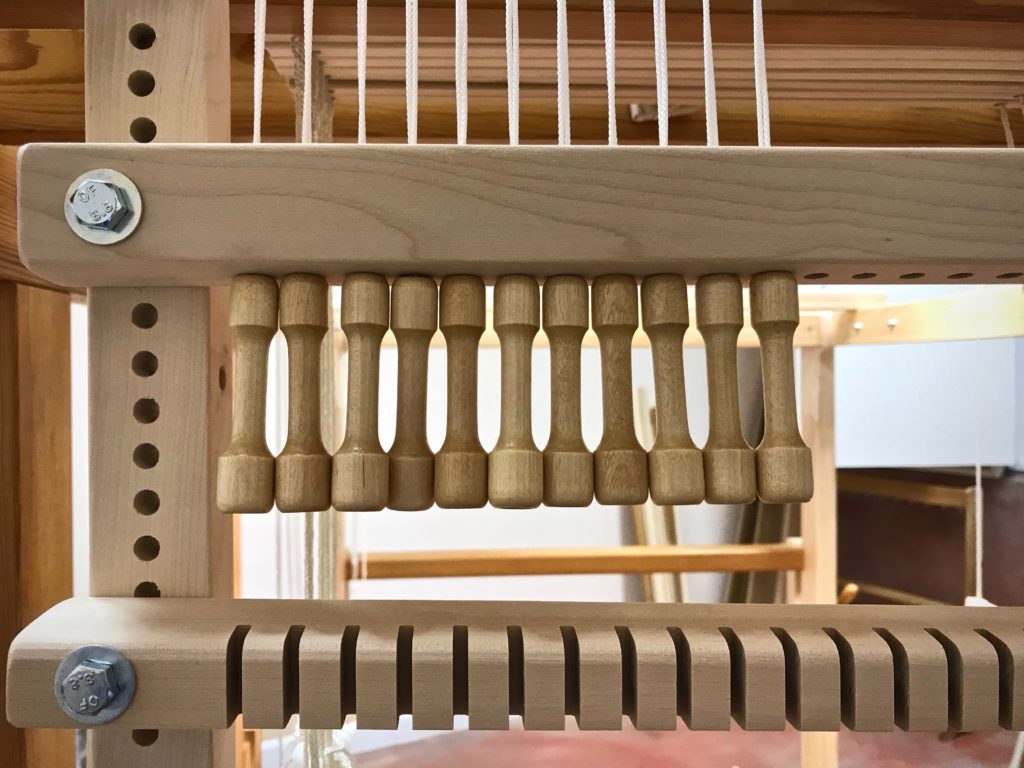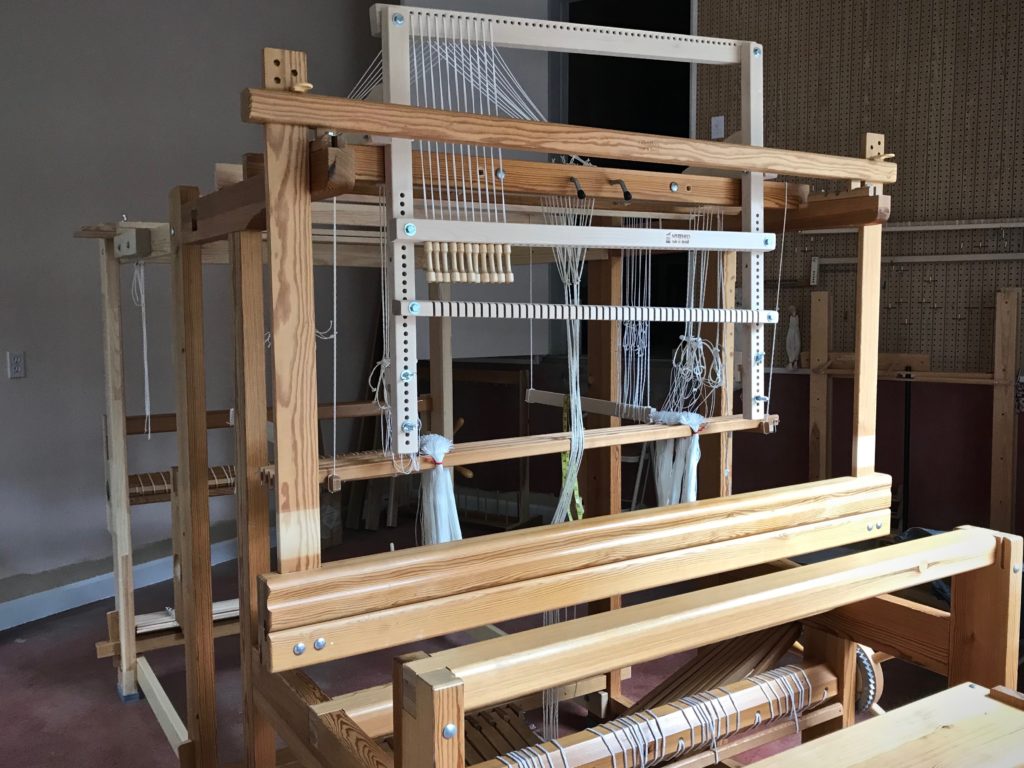 May your imperfections be greeted with grace.
Love and grace,
Karen
~What are your questions? Joanne has answers~
Are you curious about drawlooms? Are you considering a drawloom for yourself? Do you have a drawloom and wish you could ask an expert for help? Please put your question about drawlooms and/or drawloom weaving in the comments below, or send your question to me through Get in Touch. Joanne Hall's answers to two selected questions will be included in next week's post. Please submit your question by this Friday, February 8.