Why are stripes appealing? Stripes on the loom look good. I don't usually wind warps in advance. I like to wind a warp and put it directly on the loom. But, recently, when I wasn't able to weave, I was able wind warps. Now, one of those warps is beamed, and soon I'll be weaving some striped plattväv towels.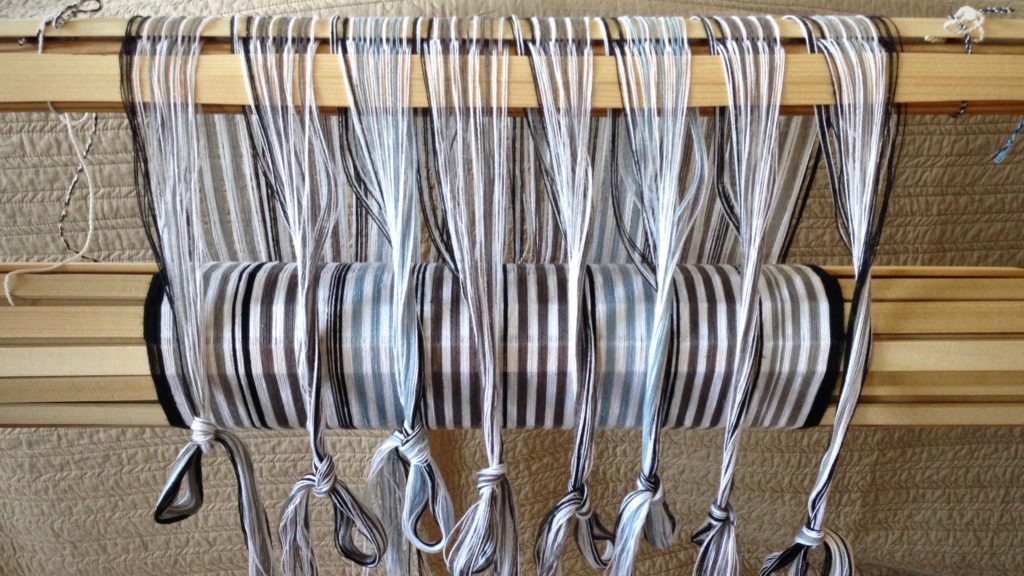 This draft is from one of my favorite Swedish weaving books, Kalasfina Vävar, by Ann-Kristin Hallgren. I changed the colors and modified the stripes, while attempting to keep the attractive appeal of the original stripe design. We will see the full effect when weaving begins. The warp is the first part of the picture. The weft always brings a transformation. The golden bleached linen, in this case, won't change the warp, but it will create a fresh palette.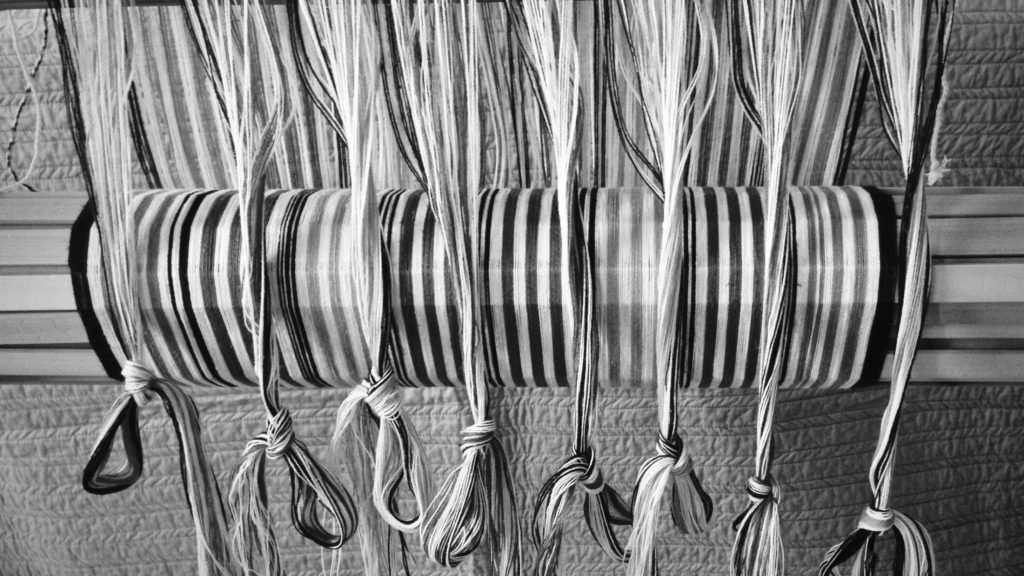 Faith and truth are partners. Truth becomes clear through faith. Warp and weft. Truth and faith. A fabric of convictions is woven to hand to the next generation. The good news of Jesus Christ is a message of faith and truth. The truth doesn't change; but it comes alive when woven with faith.
May your convictions be securely woven.
Yours truly,
Karen