Yellow is everywhere right now. A profusion of wildflowers stretches across our backyard, and much of it is yellow. The bright yellow linen weft fits right in! This is skirt fabric in the making. Wearing the skirt will be as if I'm wearing my own little summer flower garden.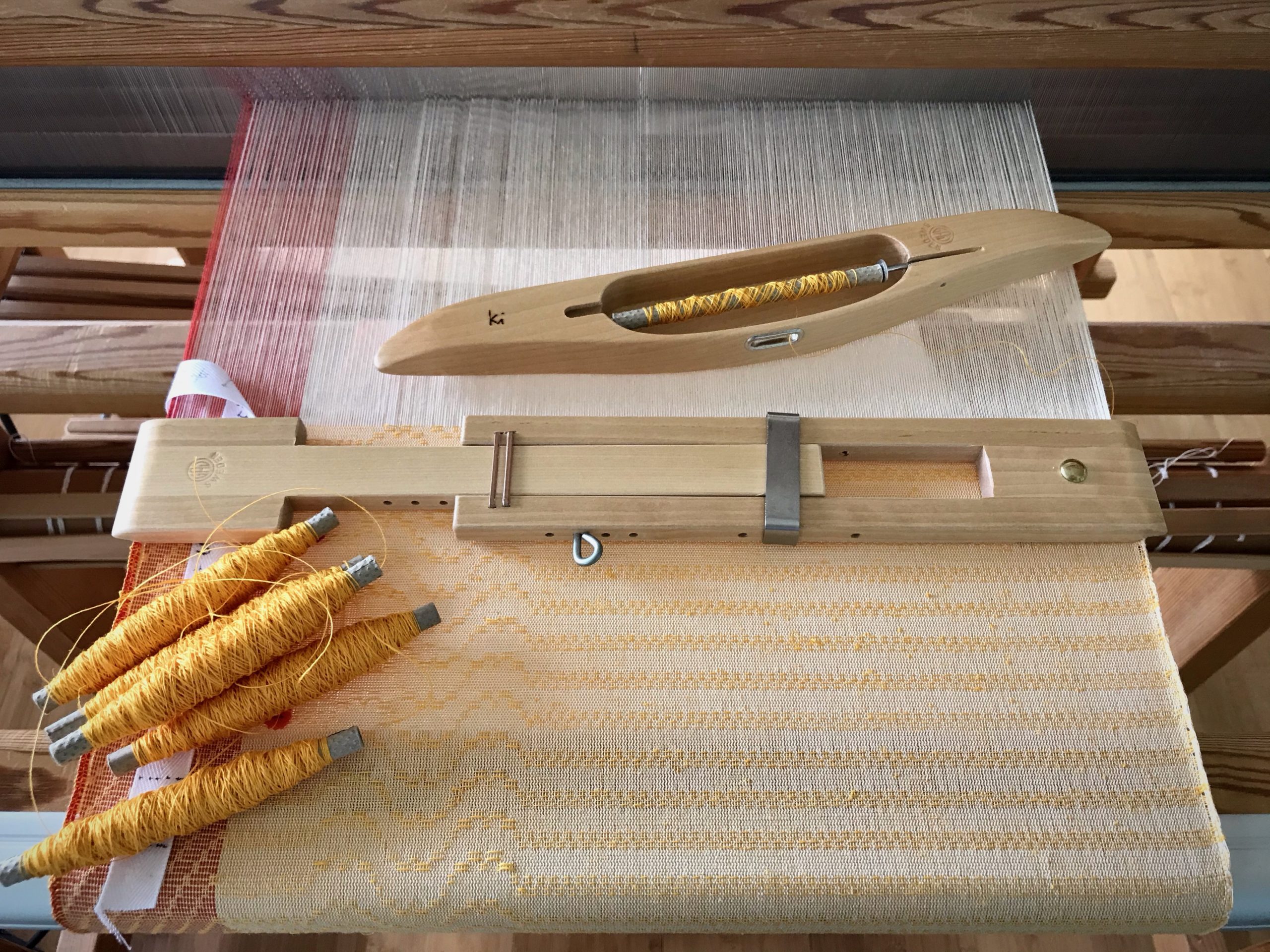 One shuttle, one color. There are no decisions to make about the weft. Just keep these quills full of glowing yellow thread. When the last of the filled quills is in the shuttle, I weave until I find a good stopping place. Then, it's time to get up and wind a handful of quills again. Replenish before the quill in the shuttle is bare.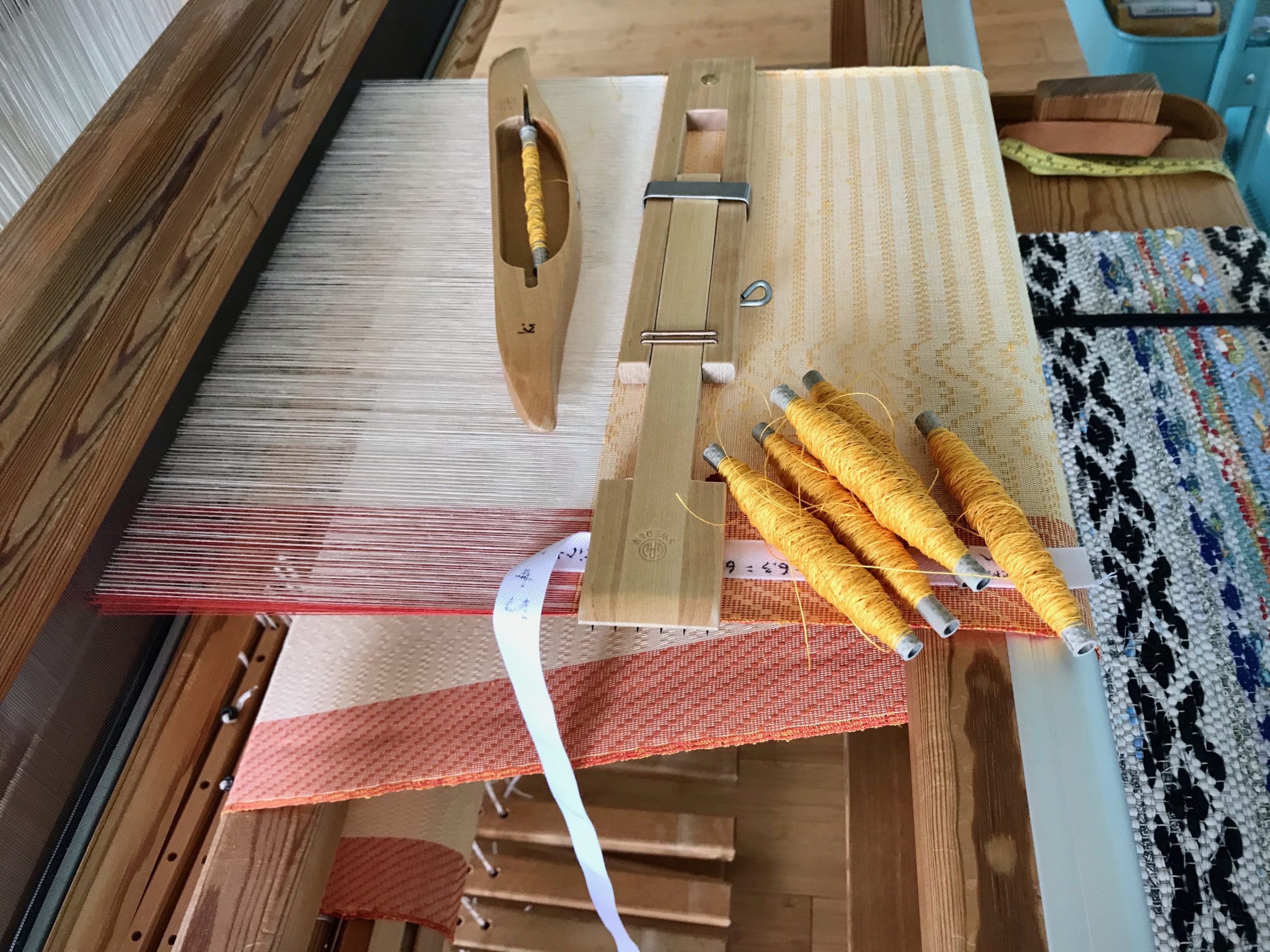 To be full of faith is to be faithful. We say we trust Jesus. But can Jesus trust us? Faith-ful means you not only believe in him, you abide in him. You believe, and you live what you believe. Day, after day, after day. Quill, after quill, after quill. Replenish regularly to keep getting filled up. Never depleted. Always ready for the next pick.
May you never be depleted.
Happy Weaving,
Karen