We finished another placemat over the weekend. We, meaning a few guest weavers – and me. I had a small tribe of eager weavers, aged eleven to seventeen. I didn't give beginner work to these beginners. We did what was required for this color-and-weave project on the loom—double-bobbin shuttles, two (and sometimes three) shuttles at a time, two-pick stripes, advancing the warp, placing the temple, and more. Another placemat completed, with only one broken warp end along the way. I call that a win!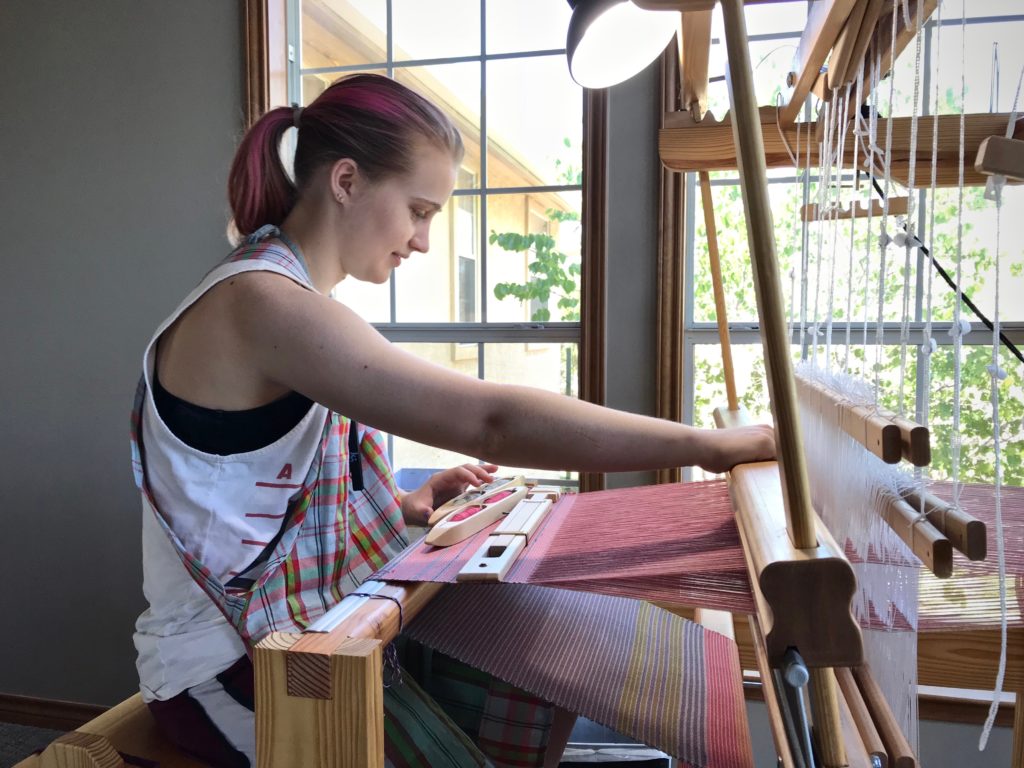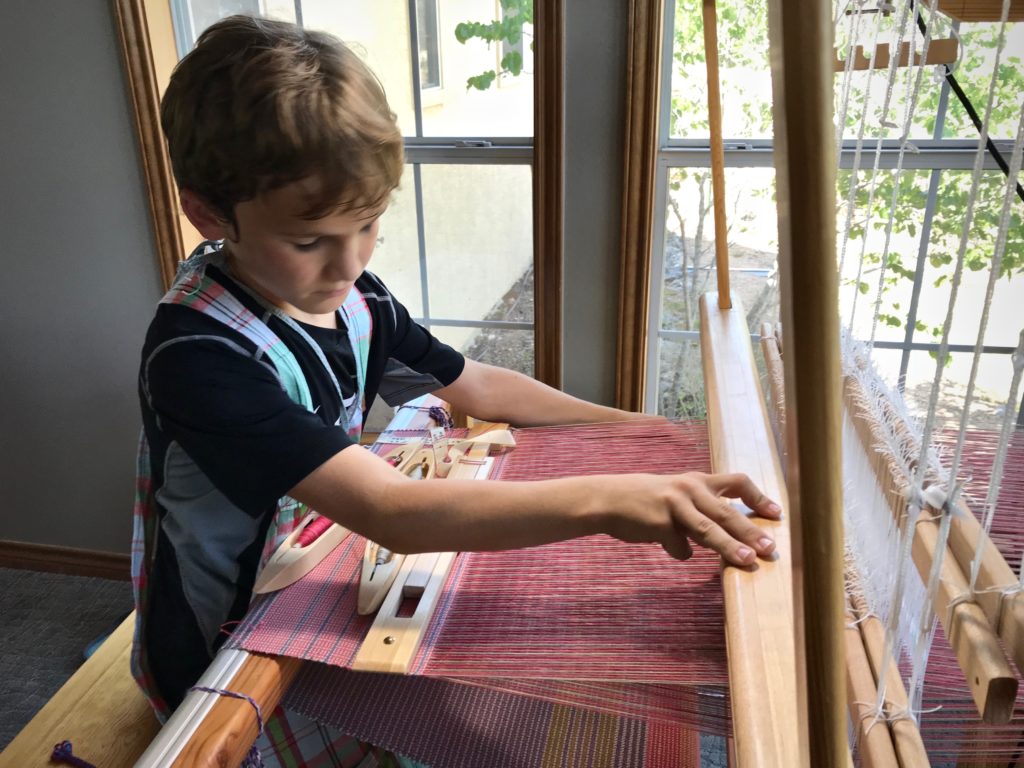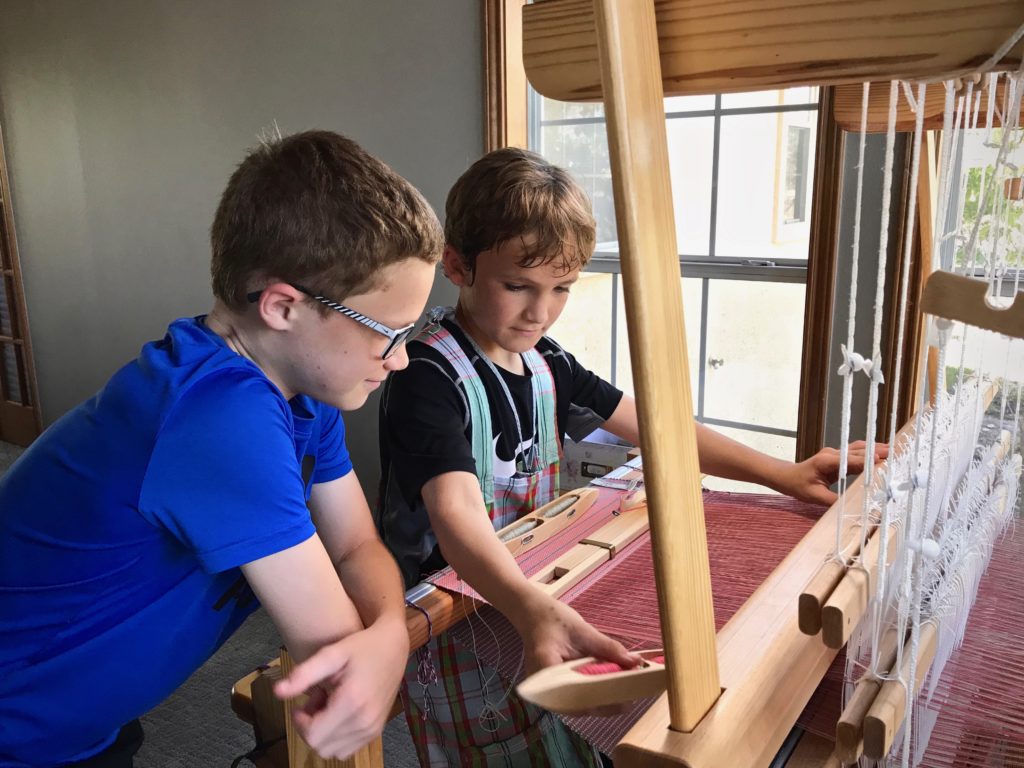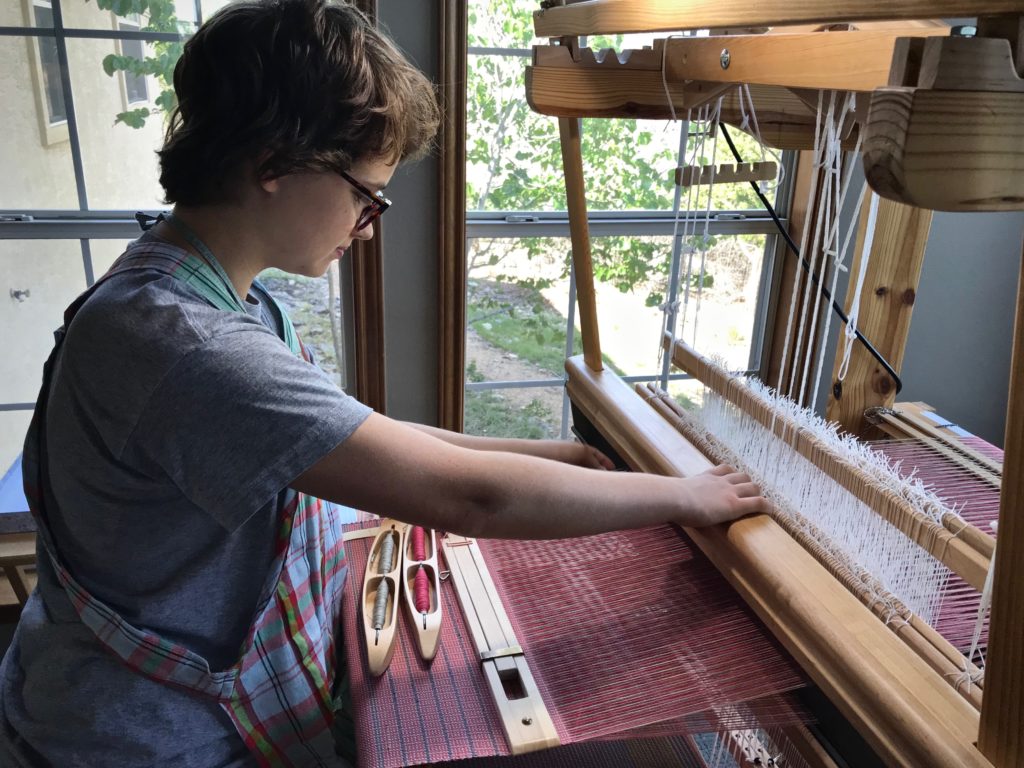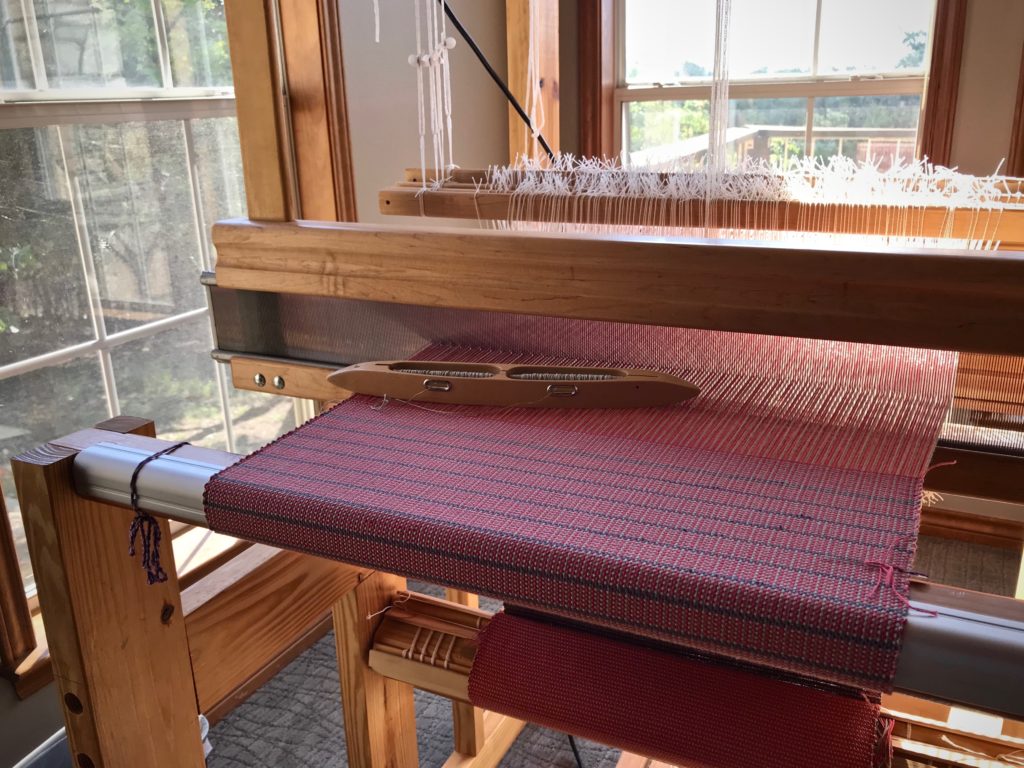 Isn't it delightful to share what you enjoy, and then see the spark of delight and accomplishment on a young person's face? This is another good reason to make and keep family friends.
May you share your delights.
Love,
Karen