I am winding a lovely all-blue warp on my warping reel. When I pause, as I do regularly to count the ends, it is easy to put the winding on hold. I tuck the pair of warp ends under a section of wound warp at one of the vertical posts of the reel. That holds it, and keeps threads under tension until I'm ready to continue where I left off.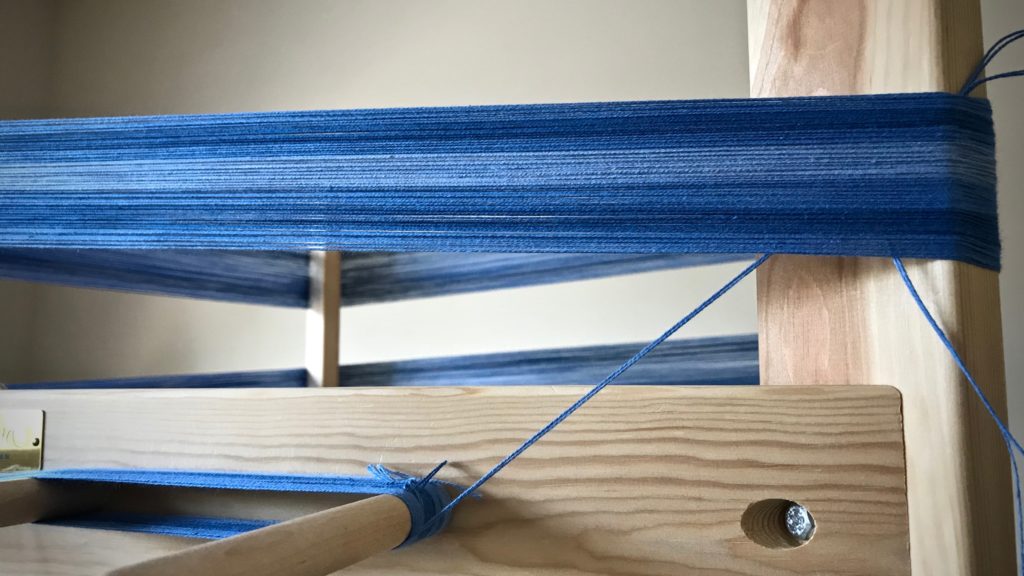 I stop after winding each section. I do the counting at the cross, always counting twice. A long twisted cord (one of my choke ties) marks my place, section by section. The count needs to be an exact match, of course, with the number of ends in the pattern draft.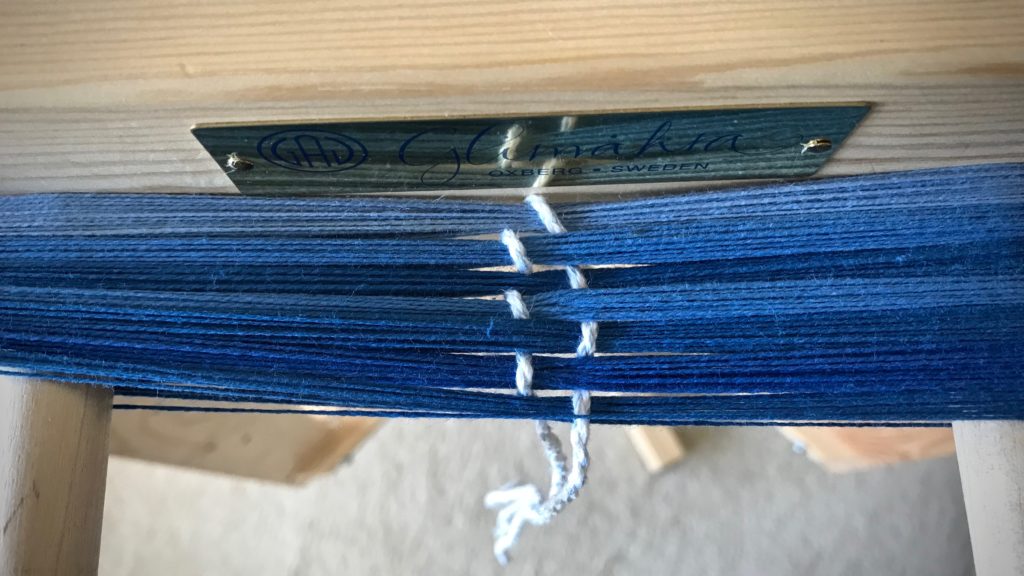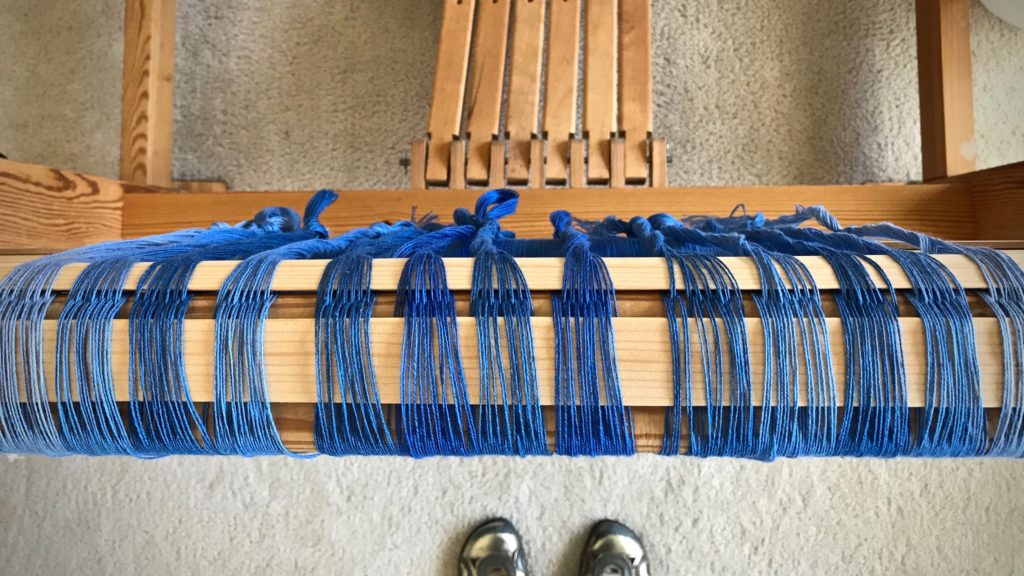 The Christmas season reminds us that Jesus brought grace to earth. From manger to cross. The grace of the Lord Jesus is perfectly complete. Like a planned warp, there is nothing more to add. All the threads have been counted. And they match the divine plan. Any threads of my own effort would be threads that don't belong. The grace of forgiveness comes purely as a gift.
May your counted ends match the pattern.
Christmas blessings,
Karen