Sometimes I really don't know what I am doing! It's uncomfortable. I make a guess and hope for the best. I almost skipped this section of the tapestry/inlay sampler because I don't understand the instructions for crabba in The Big Book of Weaving. I've heard of crabba, and have seen pictures, but I have no experience with it.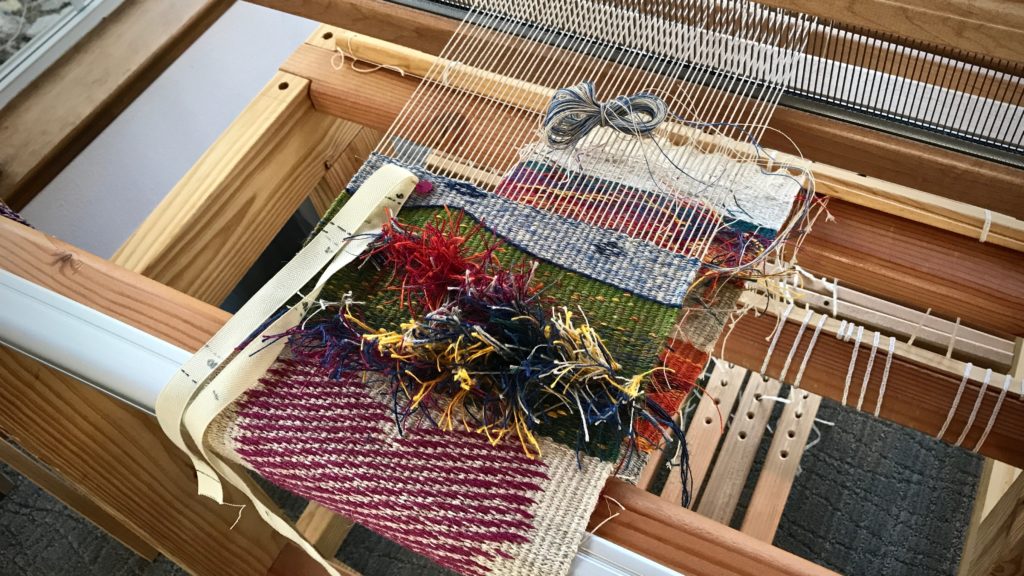 Consequently, I am attempting to weave something that resembles the crabba motif, with  "rhomboid pattern shapes and stairstep contours." My first little diamond all but disappeared. Pattern weft needs to be thicker. My second attempt flattened into a flying saucer. Aha! I need at least two pattern picks of each row. Finally, I wove three more diamond motifs. Crabba, or not, they are now a part of this inlay sampler.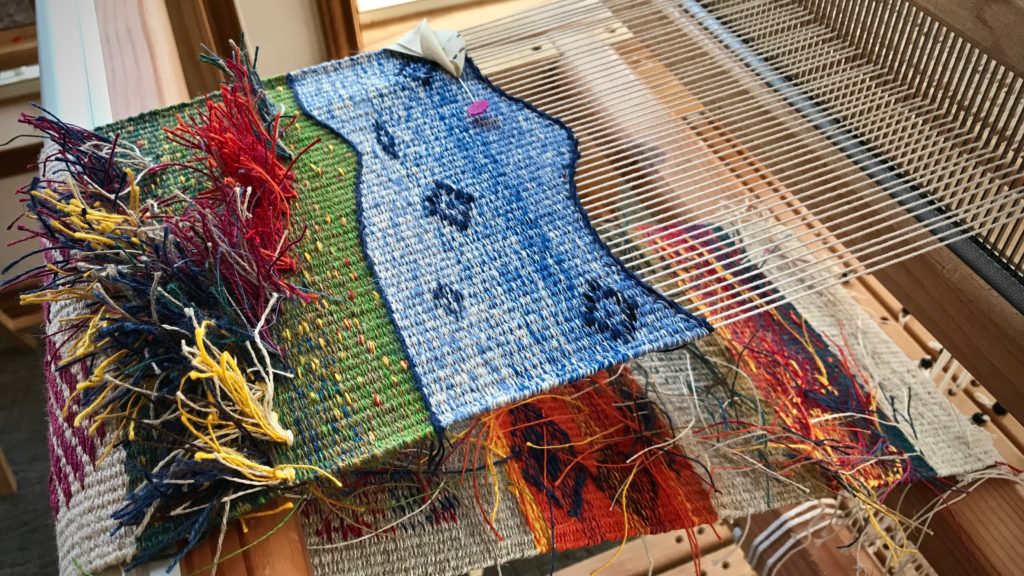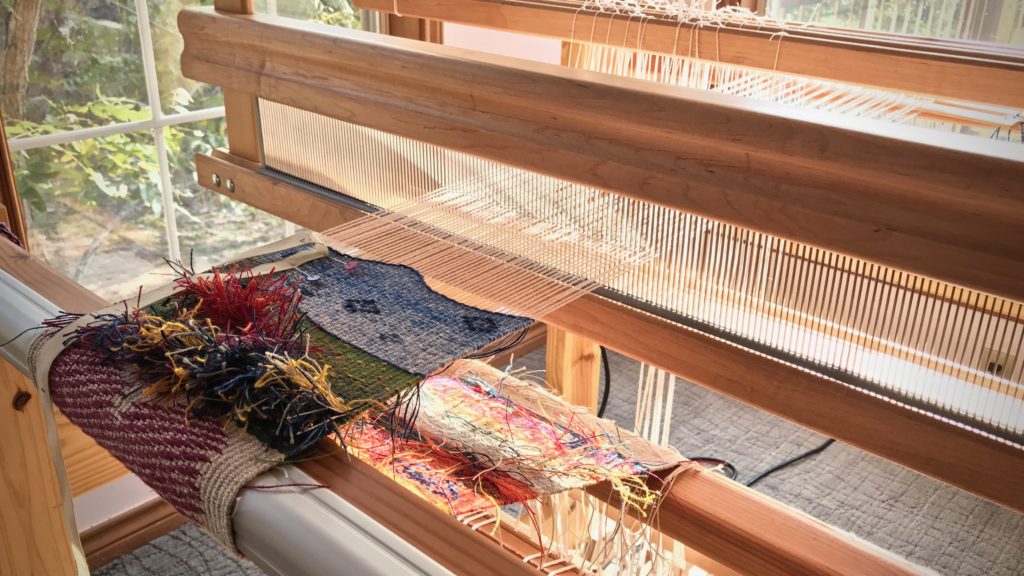 We can't know everything. But we can keep learning, even when we don't understand the instructions. Instead of quitting, step up and make an attempt. Raise your hopes. Stir up your faith to hope for the impossible. Your brave steps today set you up for greater progress next time you face a hurdle. Place your faith in the Lord, the instruction-giver. Sometimes He lets you learn by doing.
May you hope for the best.
~~Houston update: After diverting to Texas hill country because of the Hurricane Harvey flooding last week, Steve and I finally returned home to Houston this weekend. We are very thankful to come home to a dry house, untouched by the flooding that has devastated so many in our city. Relief efforts will continue in Houston for some time. Thank you for your prayers.~~
Hopefully,
Karen