Are you wondering which color arrangement I chose for the linen lace scarves? It wasn't an easy decision. After weighing all the opinions and advice, color-wrapped card #7 won. I added a neutral stripe on both sides to frame the color sequence, and I varied the width of the stripes, thanks to Fibonacci. The result is that you can hardly distinguish where each stripe begins and ends. The stripes blend into each other, with the magenta stripes grabbing the most attention. (Visit Tools Day: Color Wrapping and Color Wrapping Take Two to follow the discussion about choosing the color arrangement for this warp.)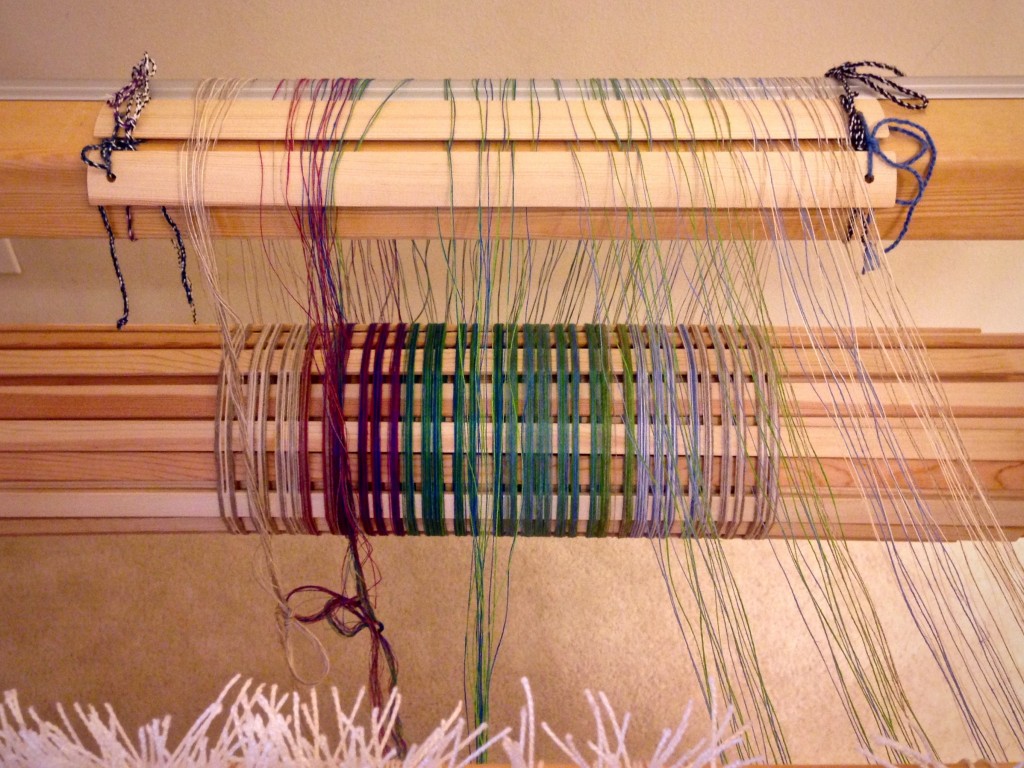 It makes sense to think things through before committing a linen warp to the loom. My excitement builds as the loom is dressed. We will soon see the woven results when I experiment with weft options. I am secretly hoping for iridescence. I can imagine it, but I won't see it until the weaving happens, and the light catches the airy interlaced threads.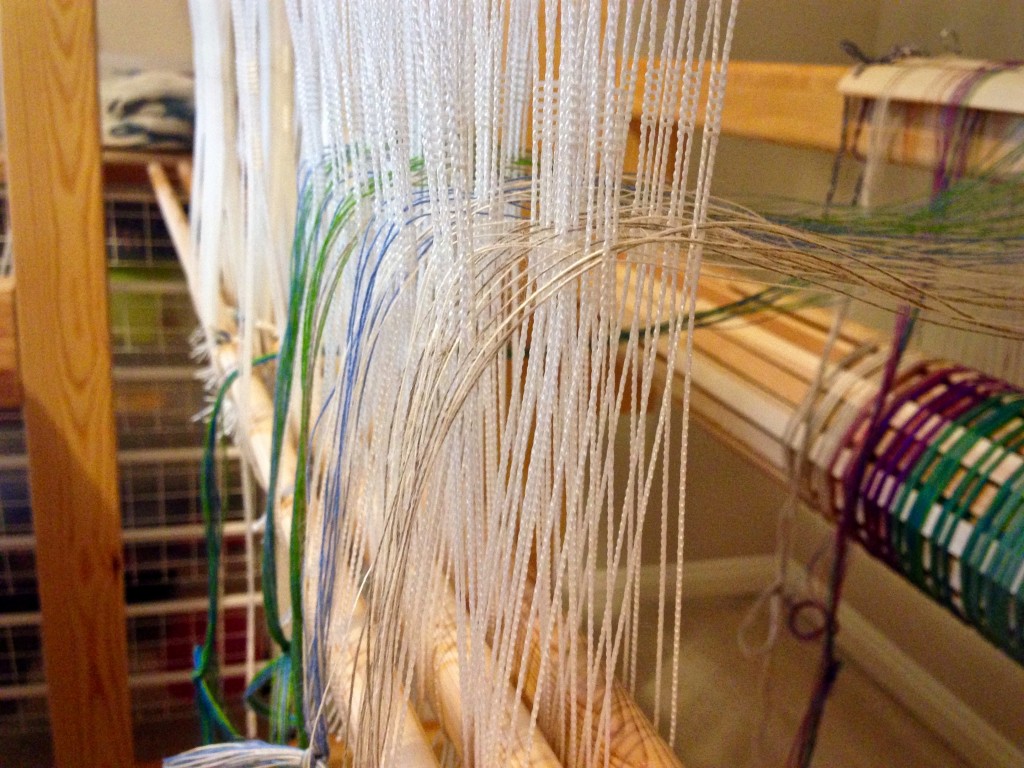 Color choices are inconsequential compared to other choices we make, but commitment is something many decisions have in common. We are invited into a personal walk with Jesus Christ. It is no small thing to consider an agreement with the Master. Like dressing a loom, it is a commitment. The excitement comes when you realize that iridescence and other mysteries may come true before your very eyes.
May you have a life filled with the glow of iridescence.
For good,
Karen