I have a single skein of colorful cotton/bamboo sock yarn that a sweet friend gave to me. I'm not a knitter. What can I do with a mere 50 grams of silky-soft yarn? My 13.5" Glimåkra Emilia rigid-heddle loom is perfect for the task. When I'm at home I weave on floor looms. When I travel I like to take Emilia along.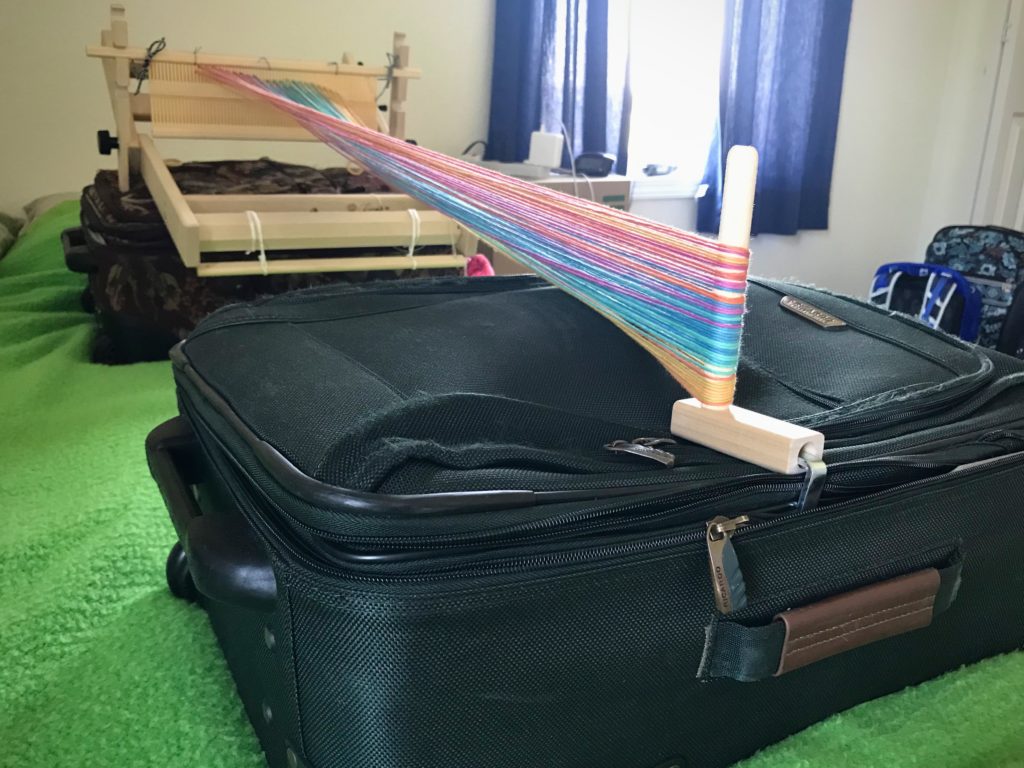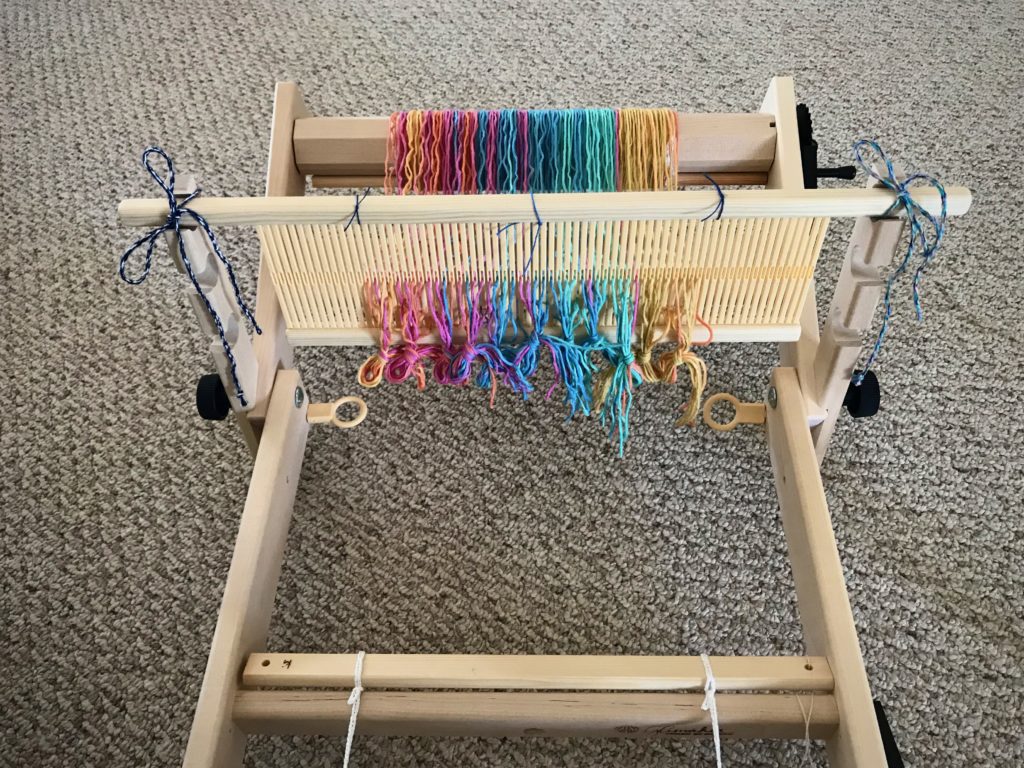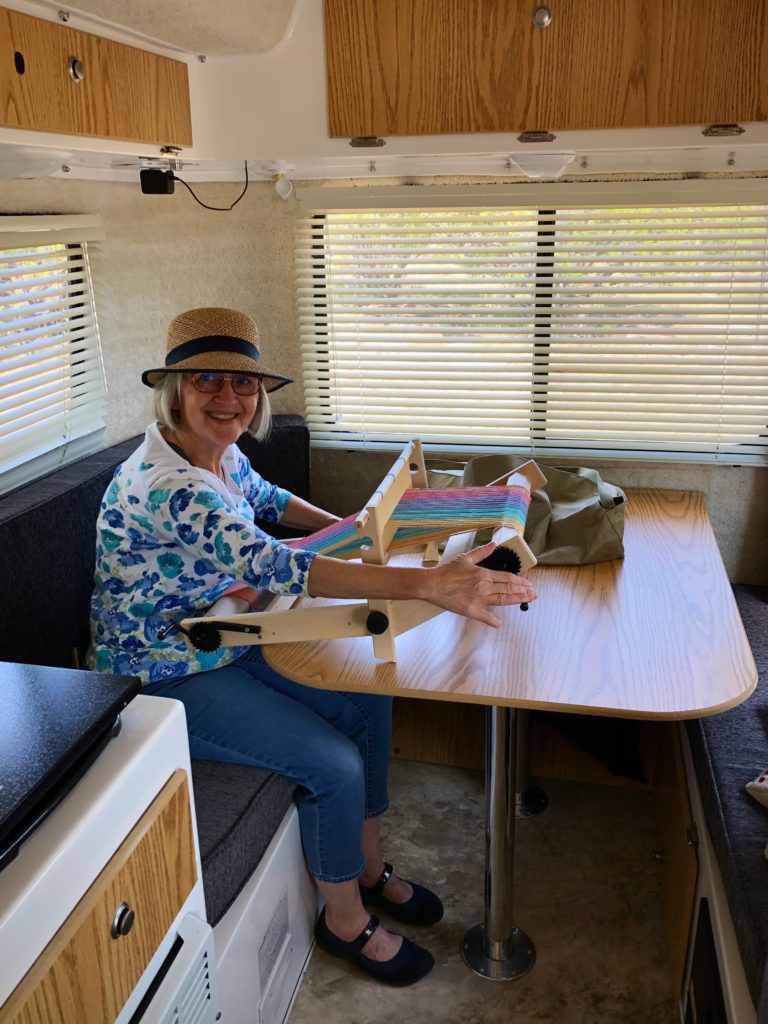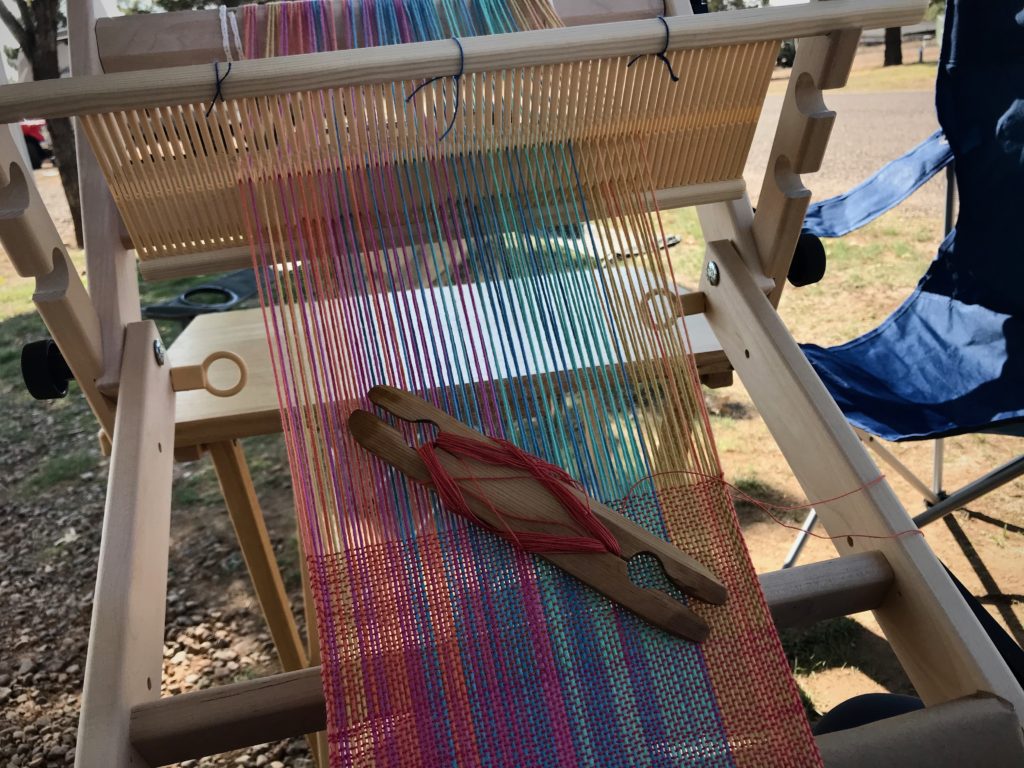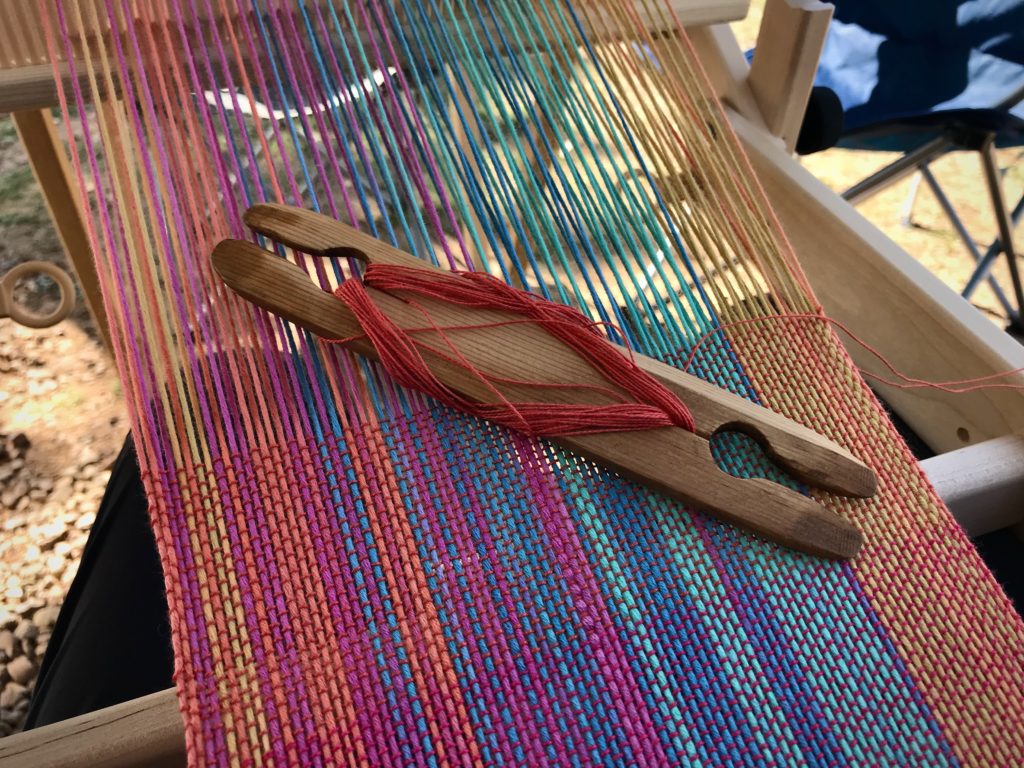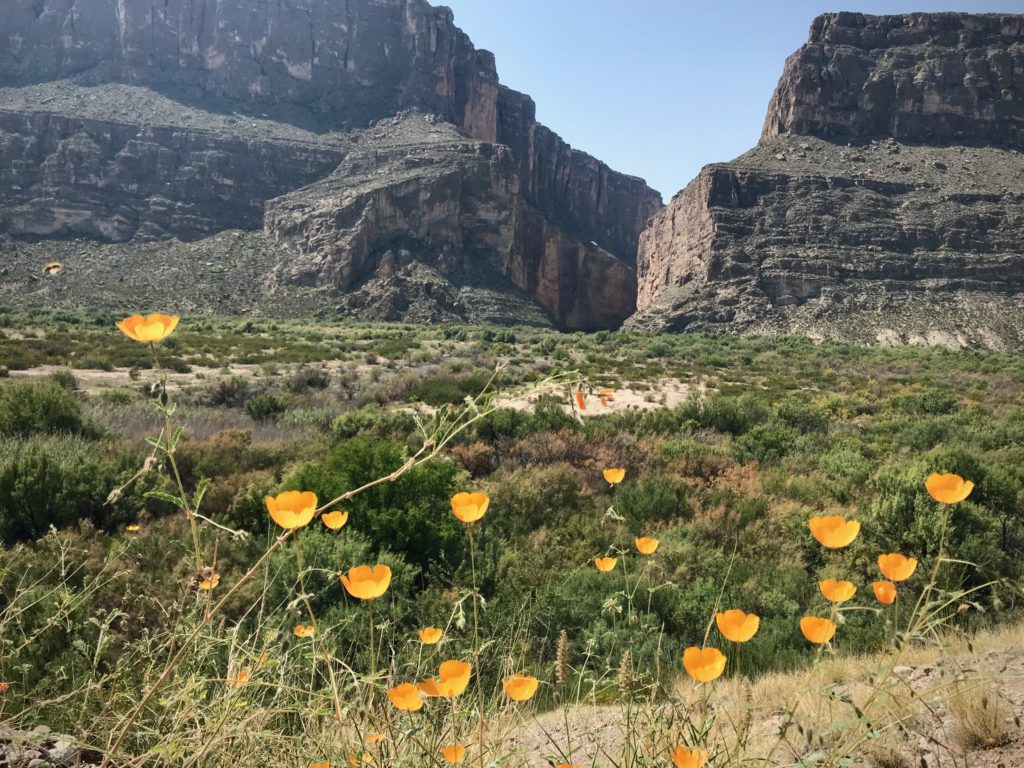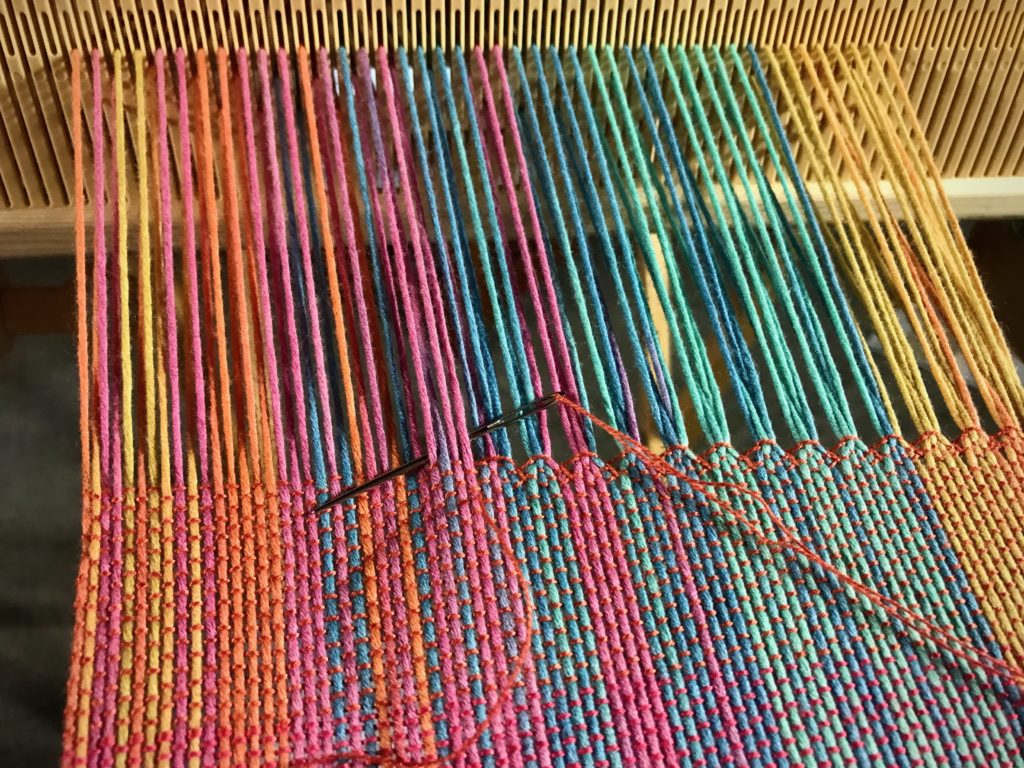 One skein of this yarn yields just enough to make the warp for a short scarf with fringe. I am using Xie Bamboo thread for the weft, left from the huck lace shawl I wove for myself to wear to my daughter's wedding six years ago (See Quiet Friday: Coral Shawl for a Memorable Occasion). This thinner weft gives me a loose weave, and the color blends in a way that allows the changing color of the warp to take center stage.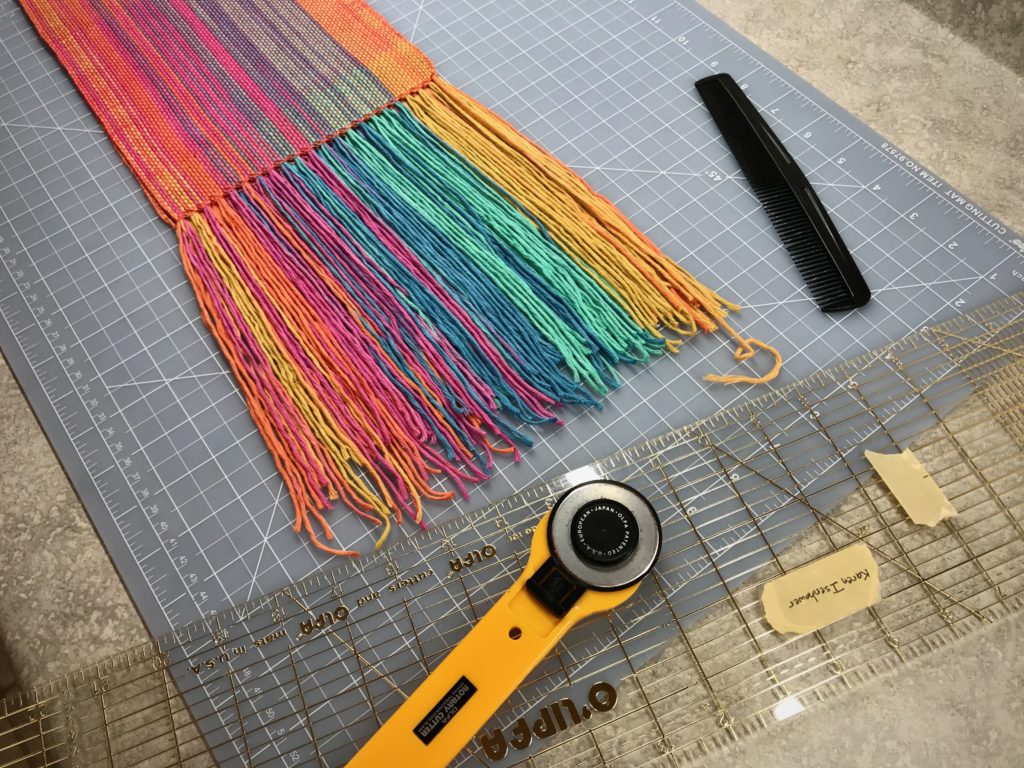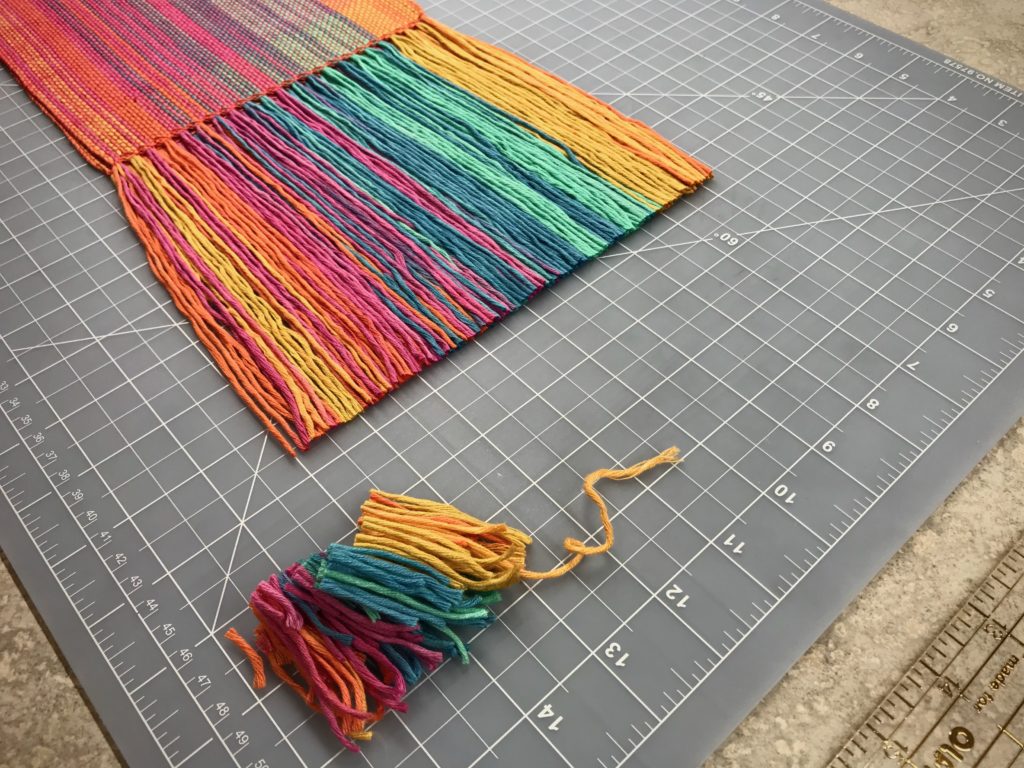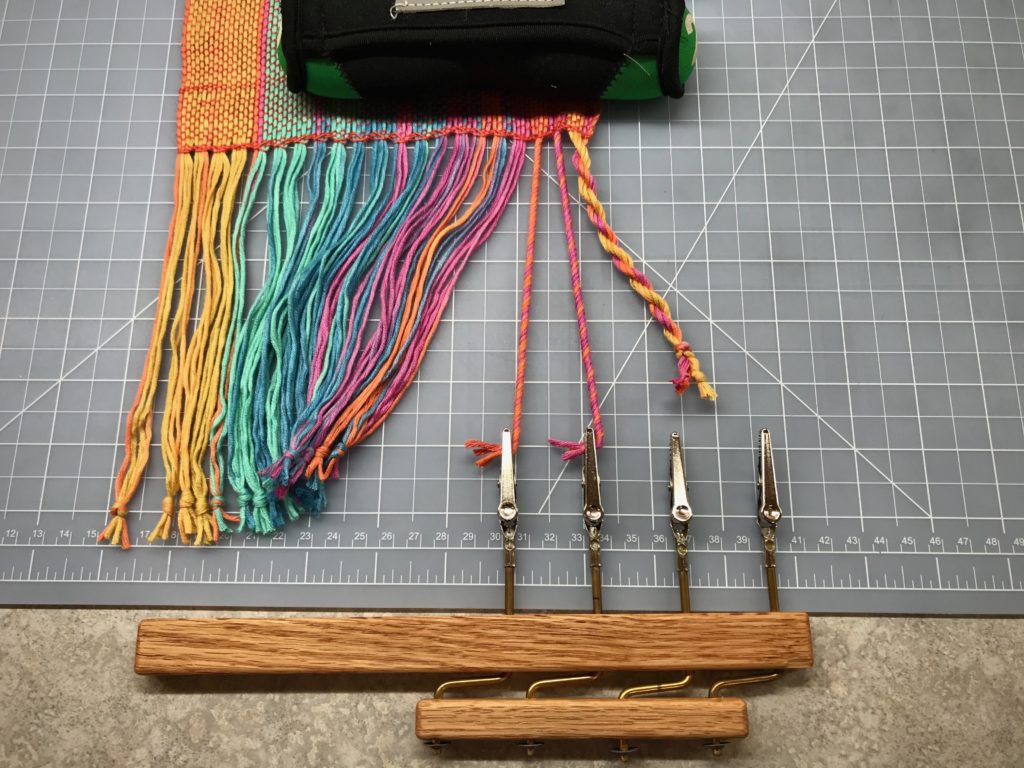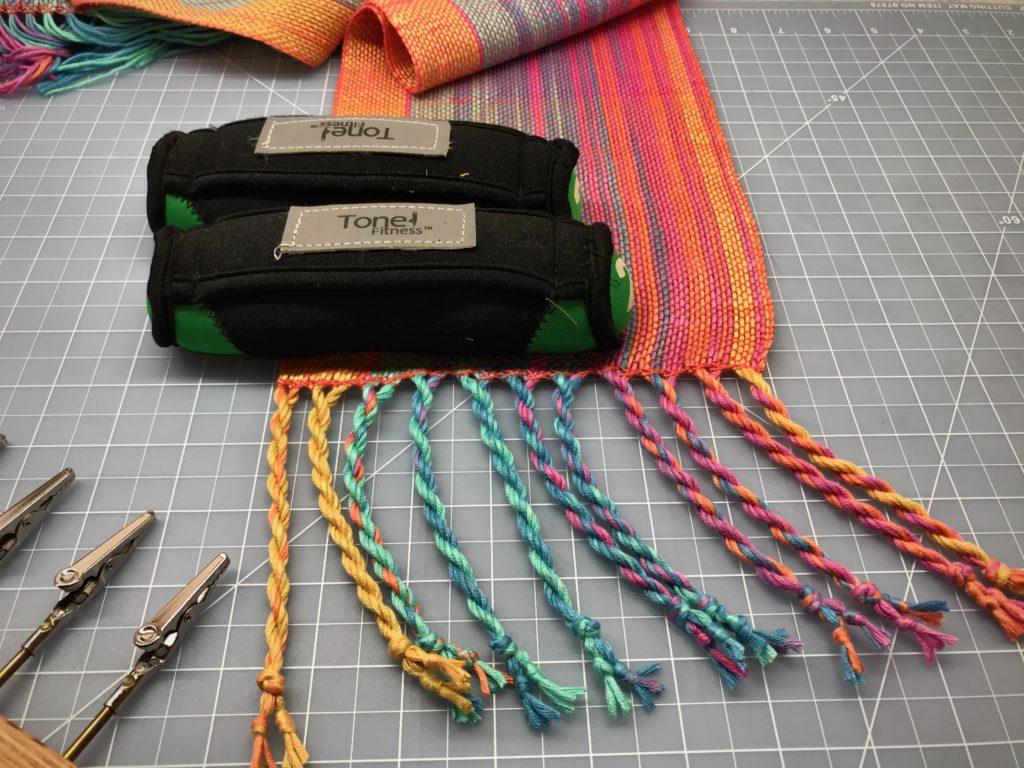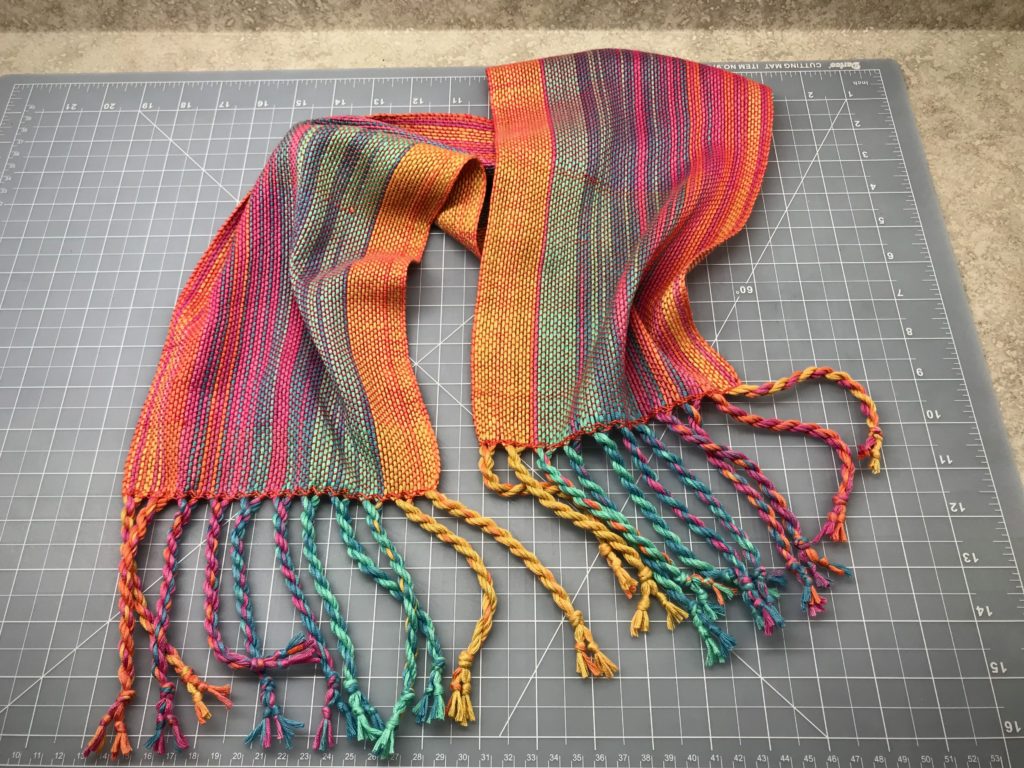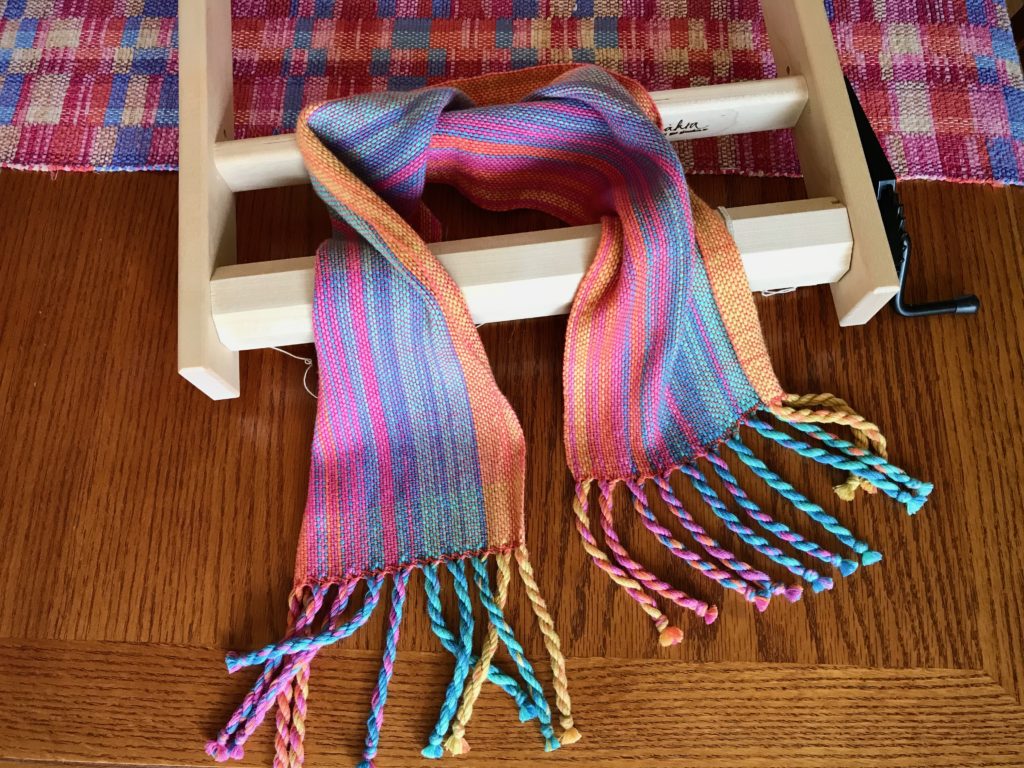 Now that this scarf is finished, the only thing left to do is make sure I have a new warp ready for Emilia in time for our next travel adventure.
May you take your joys with you.
Happy travel weaving,
Karen