I have a single skein of colorful cotton/bamboo sock yarn that a sweet friend gave to me. I'm not a knitter. What can I do with a mere 50 grams of silky-soft yarn? My 13.5" Glimåkra Emilia rigid-heddle loom is perfect for the task. When I'm at home I weave on floor looms. When I travel I like to take Emilia along.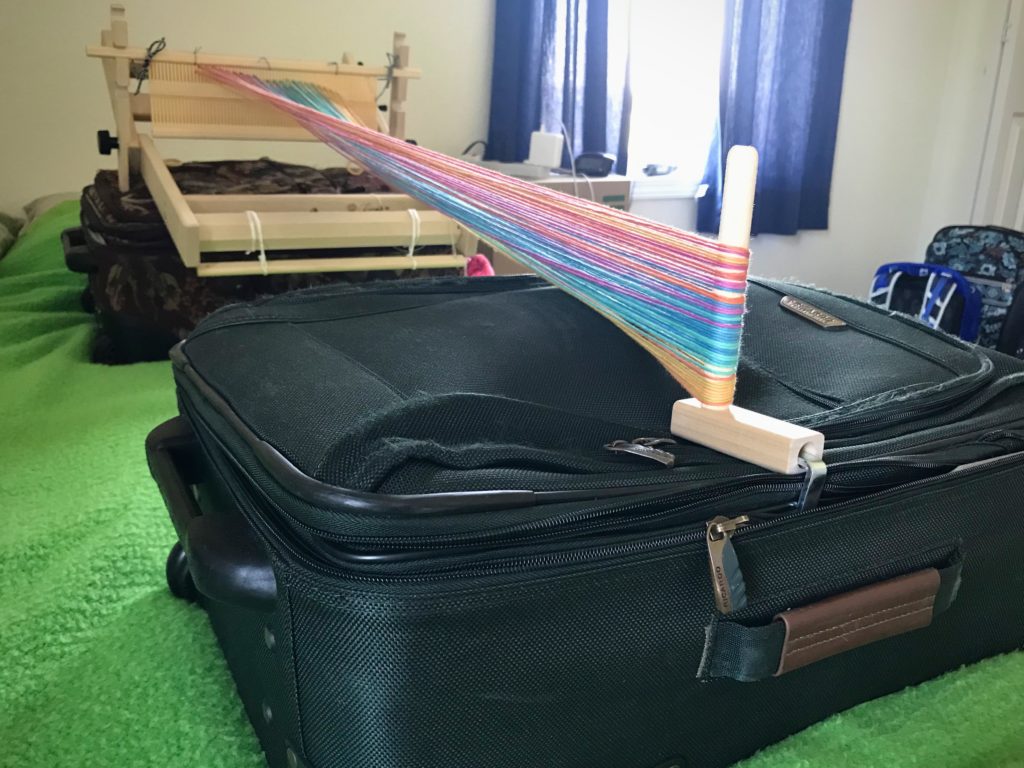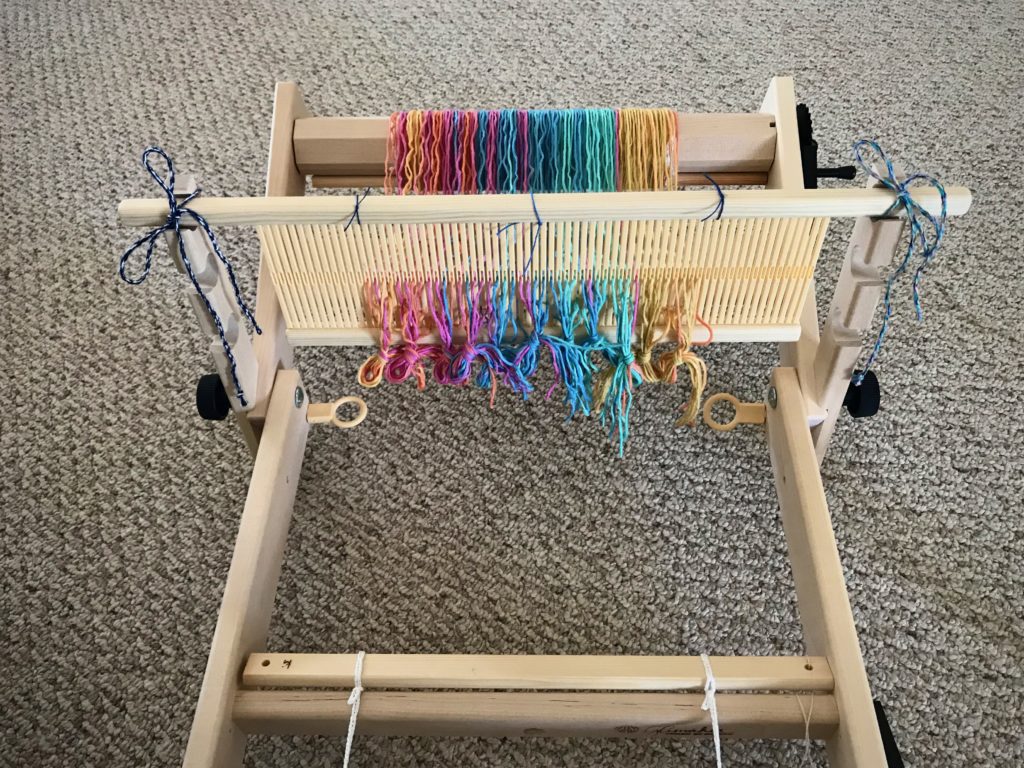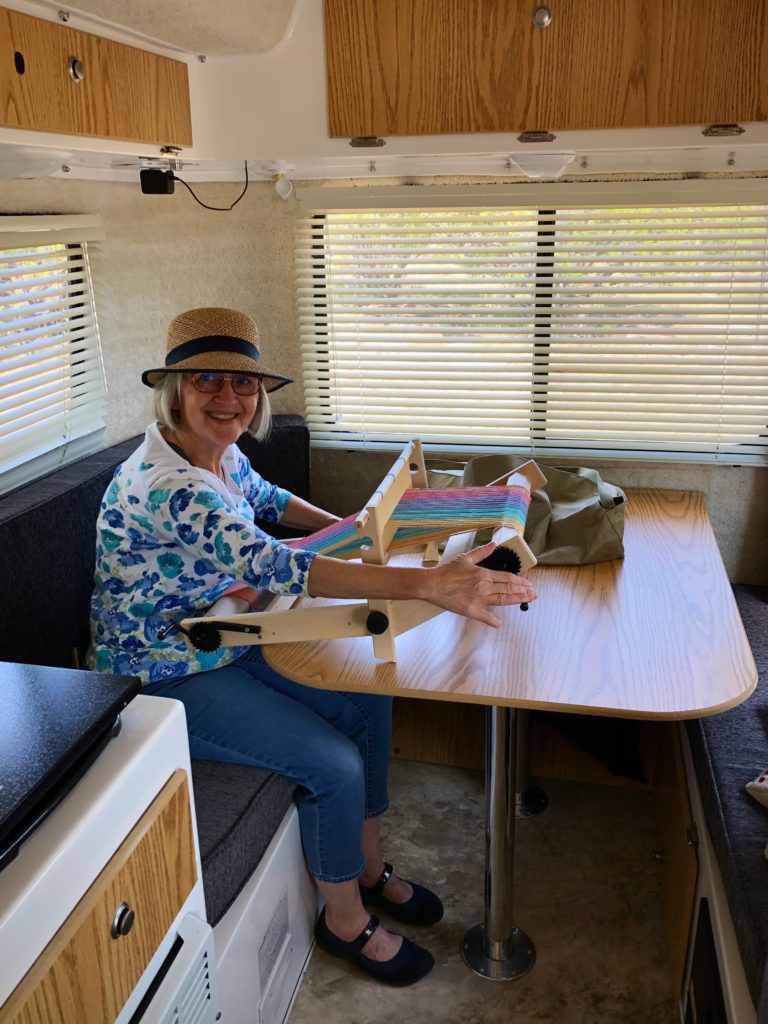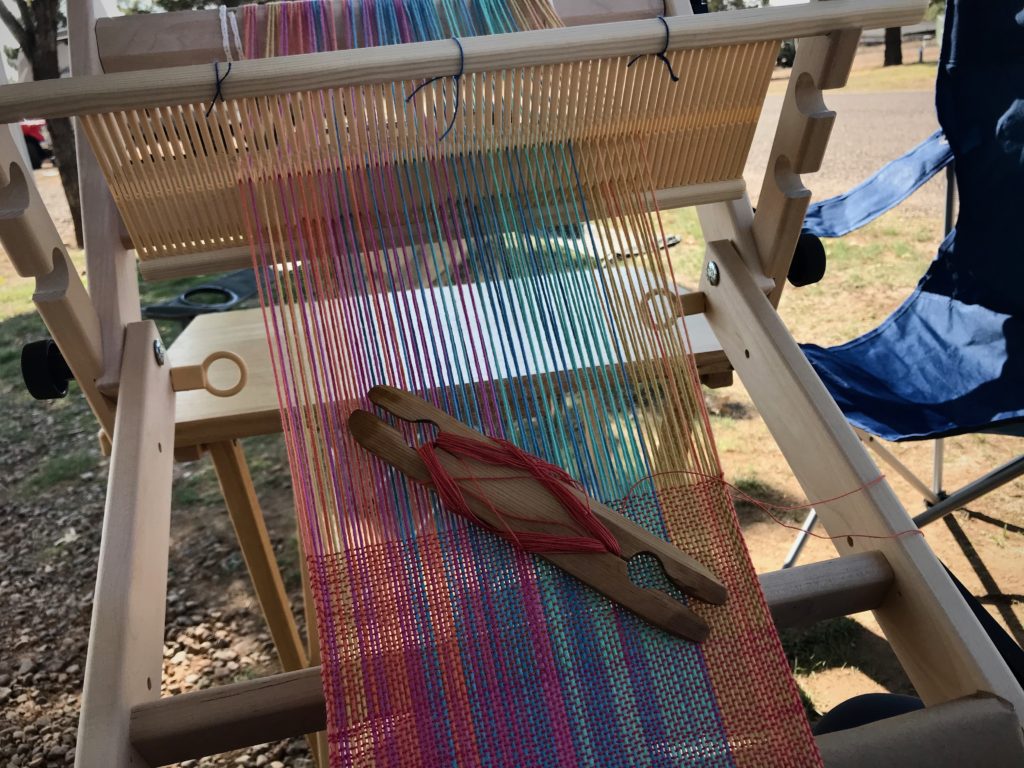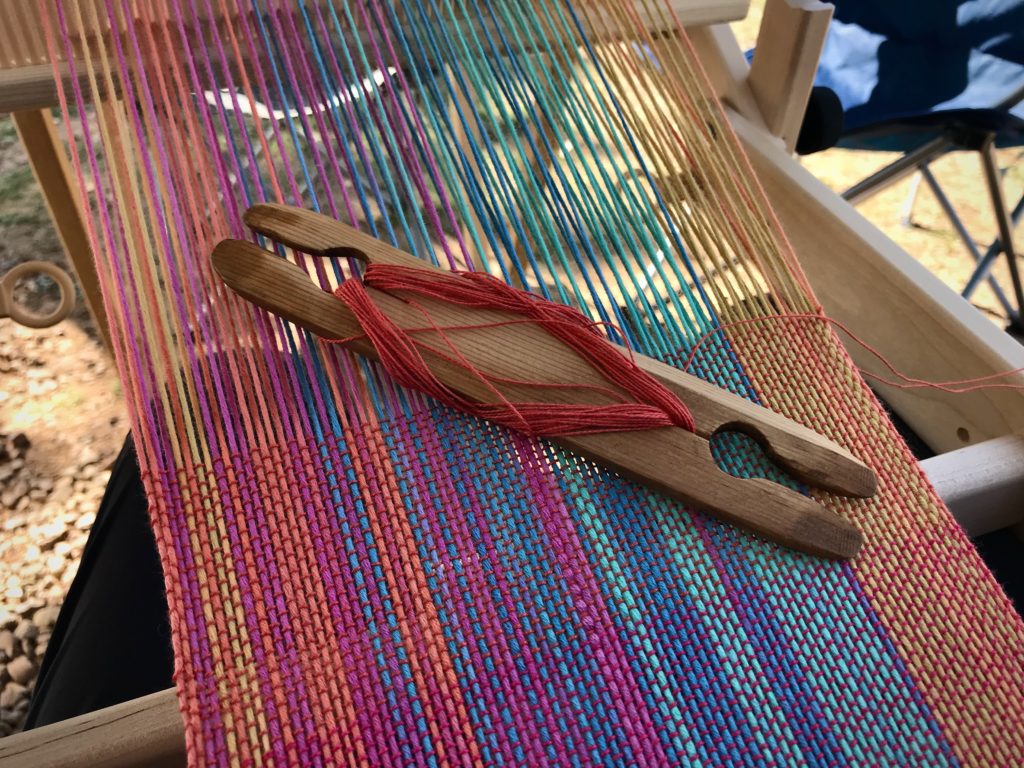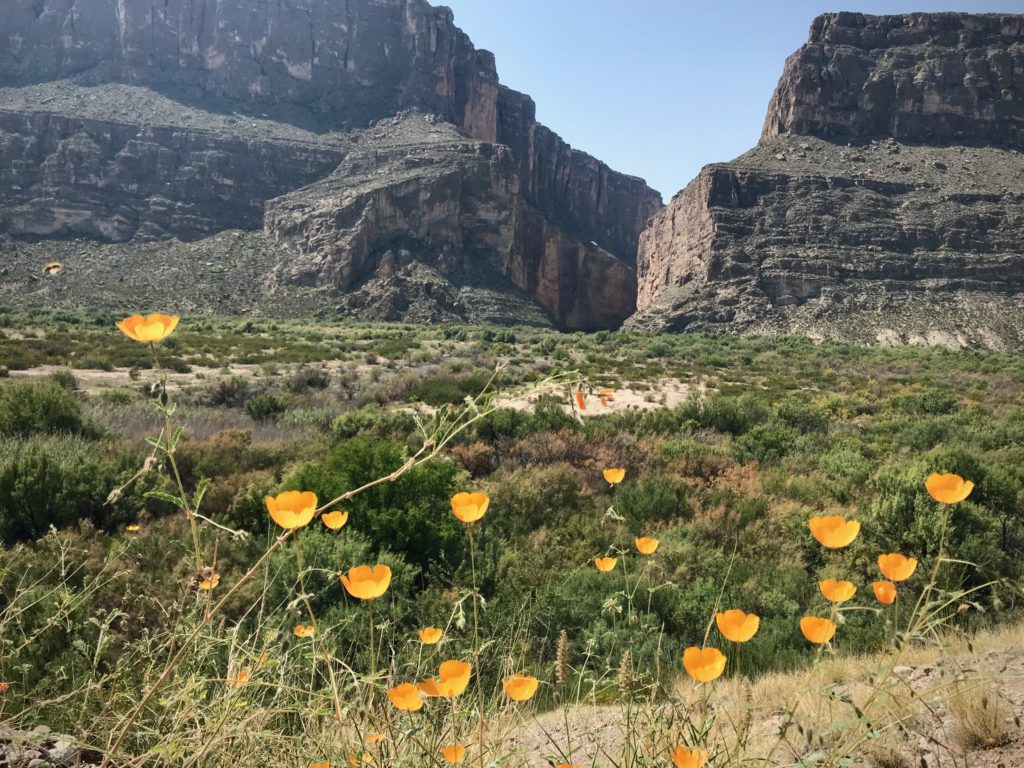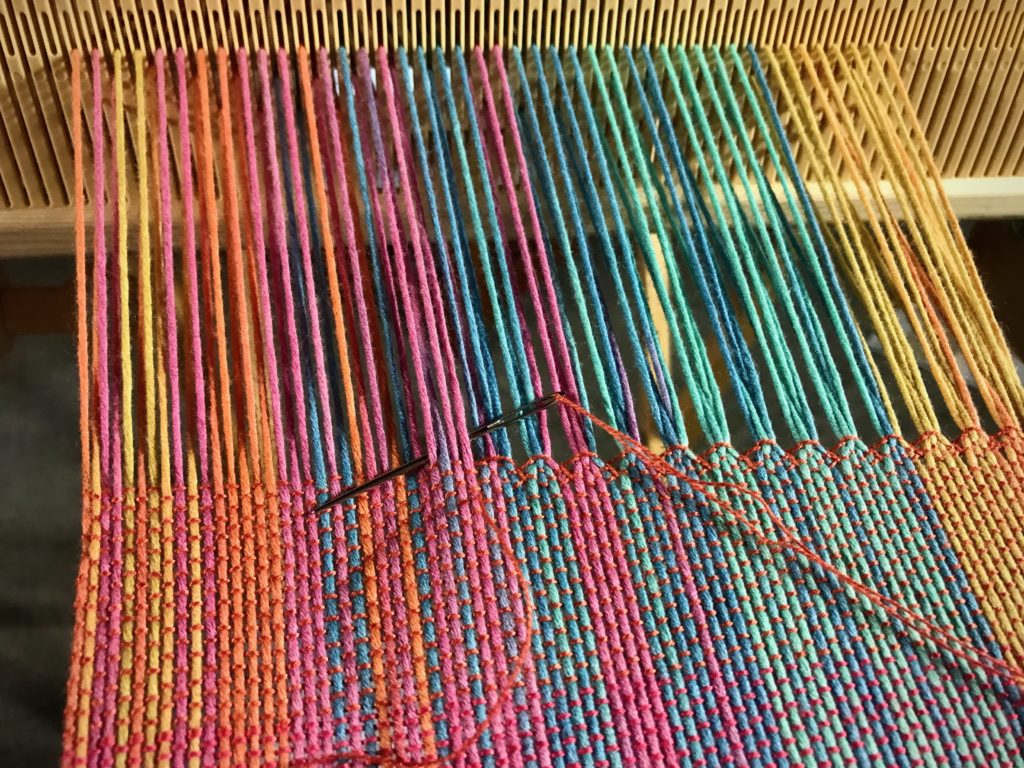 One skein of this yarn yields just enough to make the warp for a short scarf with fringe. I am using Xie Bamboo thread for the weft, left from the huck lace shawl I wove for myself to wear to my daughter's wedding six years ago (See Quiet Friday: Coral Shawl for a Memorable Occasion). This thinner weft gives me a loose weave, and the color blends in a way that allows the changing color of the warp to take center stage.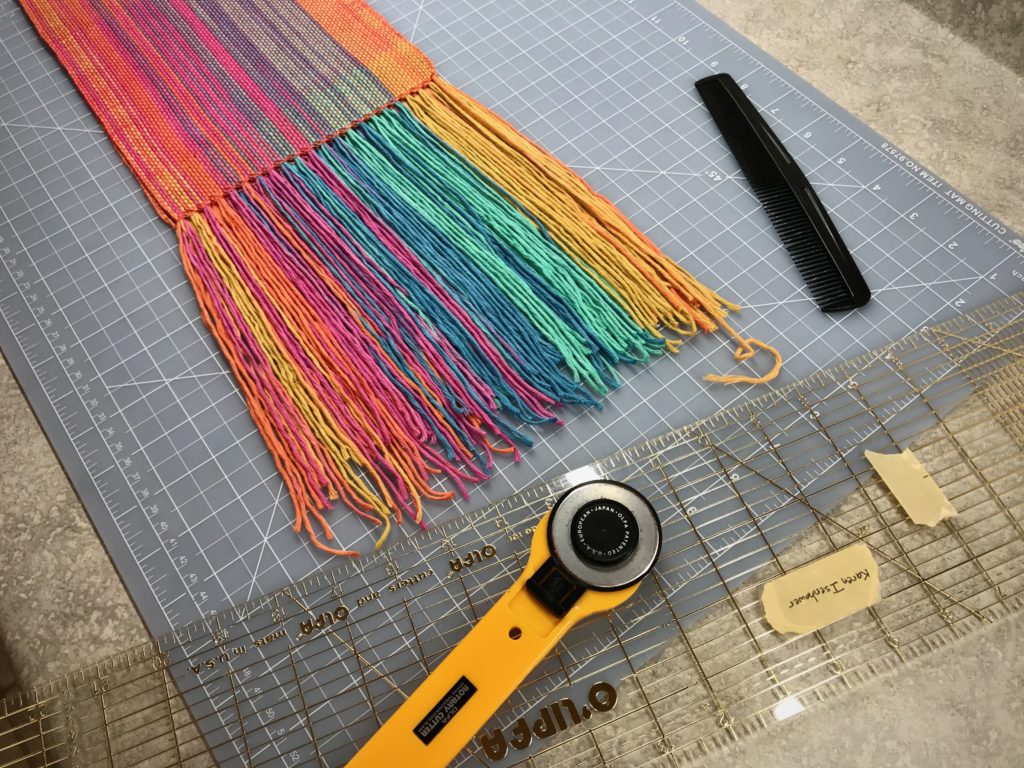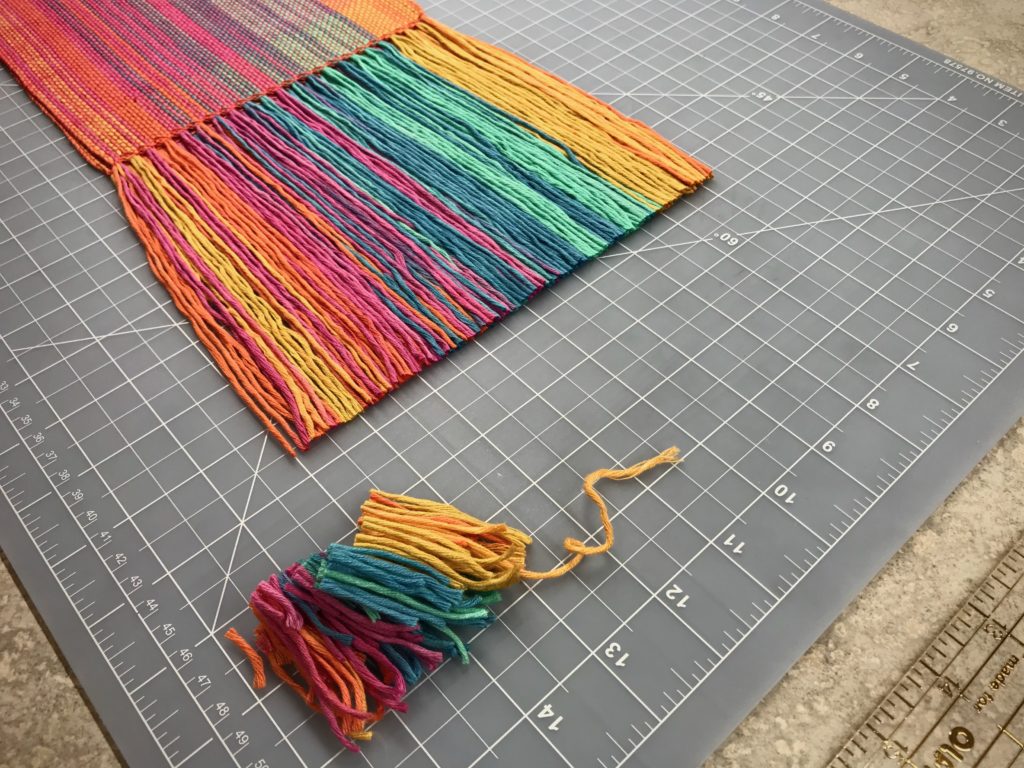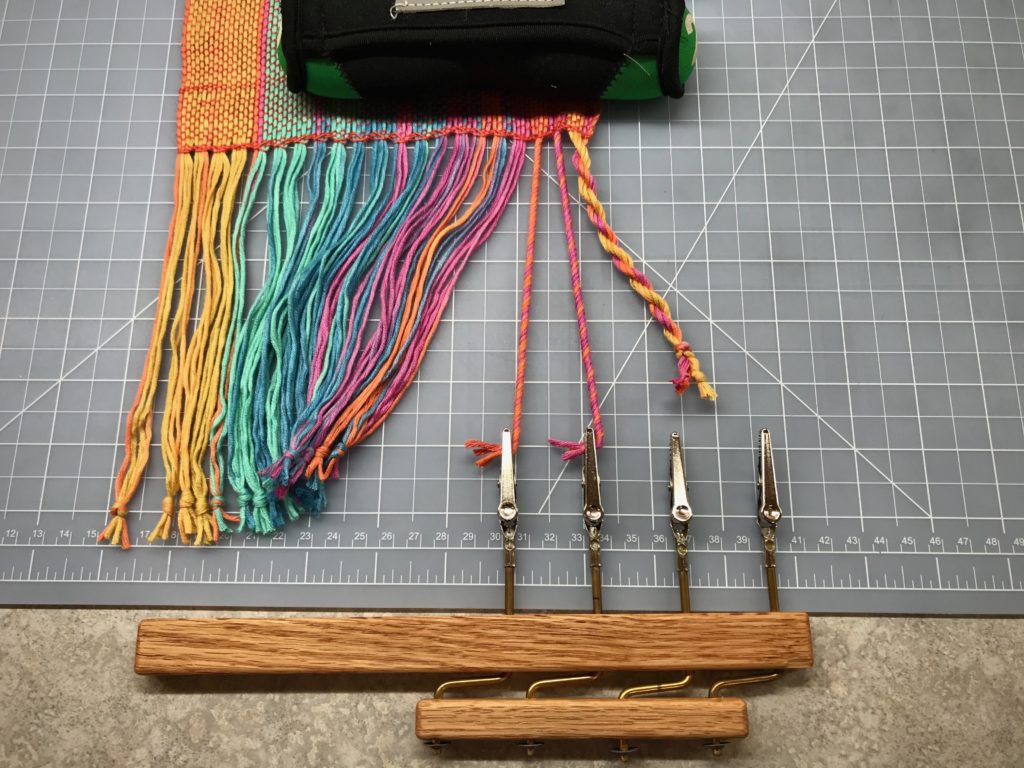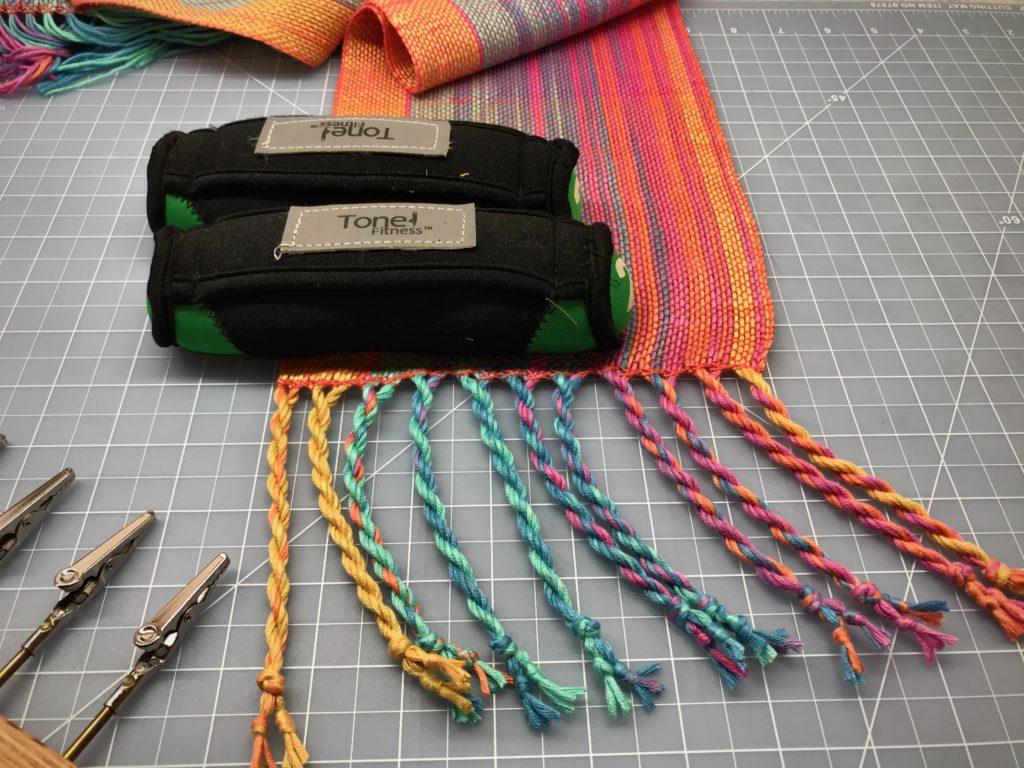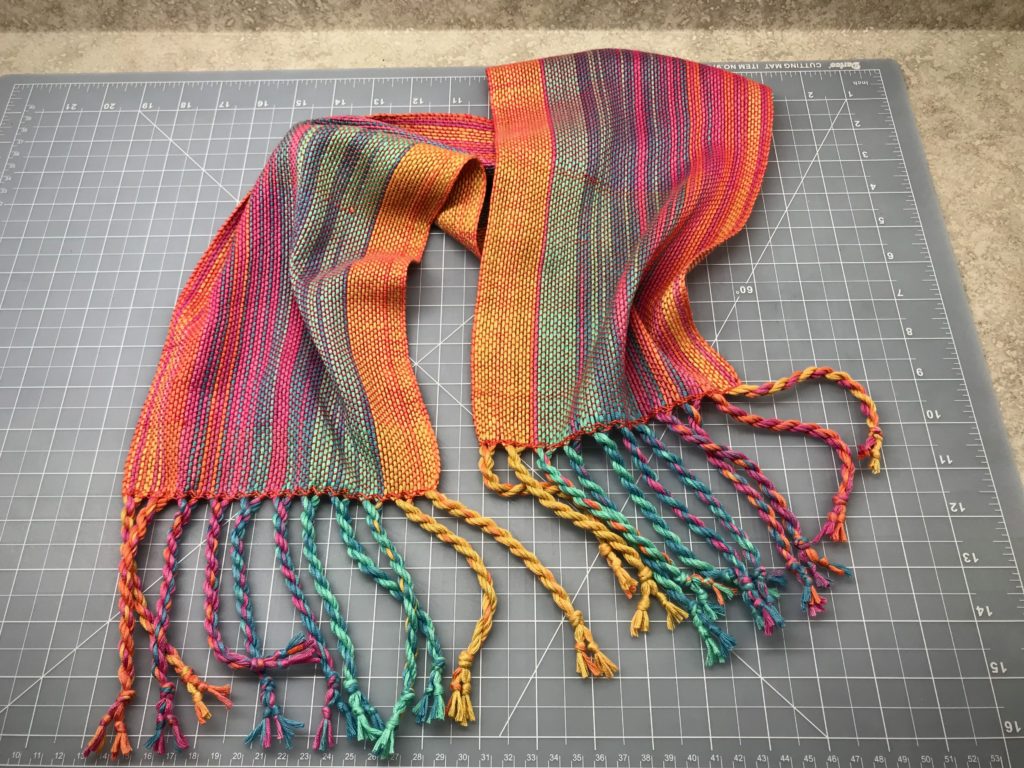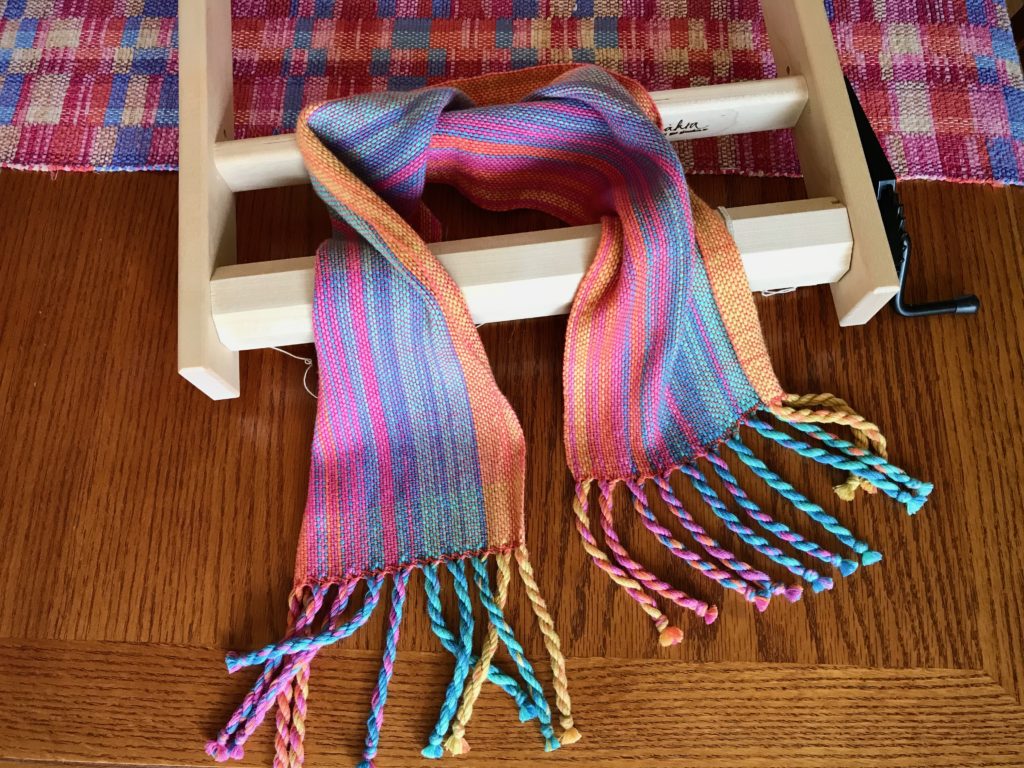 Now that this scarf is finished, the only thing left to do is make sure I have a new warp ready for Emilia in time for our next travel adventure.
May you take your joys with you.
Happy travel weaving,
Karen
---
Knowing I would be away from my floor looms for a while, I put a narrow cottolin warp on my little Emilia rigid heddle loom to take with me. Mug rugs—perfect for travel weaving, to use bits of time here and there. I had some bulky wool yarn and a few rag rug fabric strips to take for weft. In a burst of hopeful inspiration, I grabbed a bag of Tuna/Fårö wool butterflies, leftover from my Lizard tapestry (see Quiet Friday: Lizard Tapestry) a couple years ago, and tossed it in my travel bag as we were going out the door.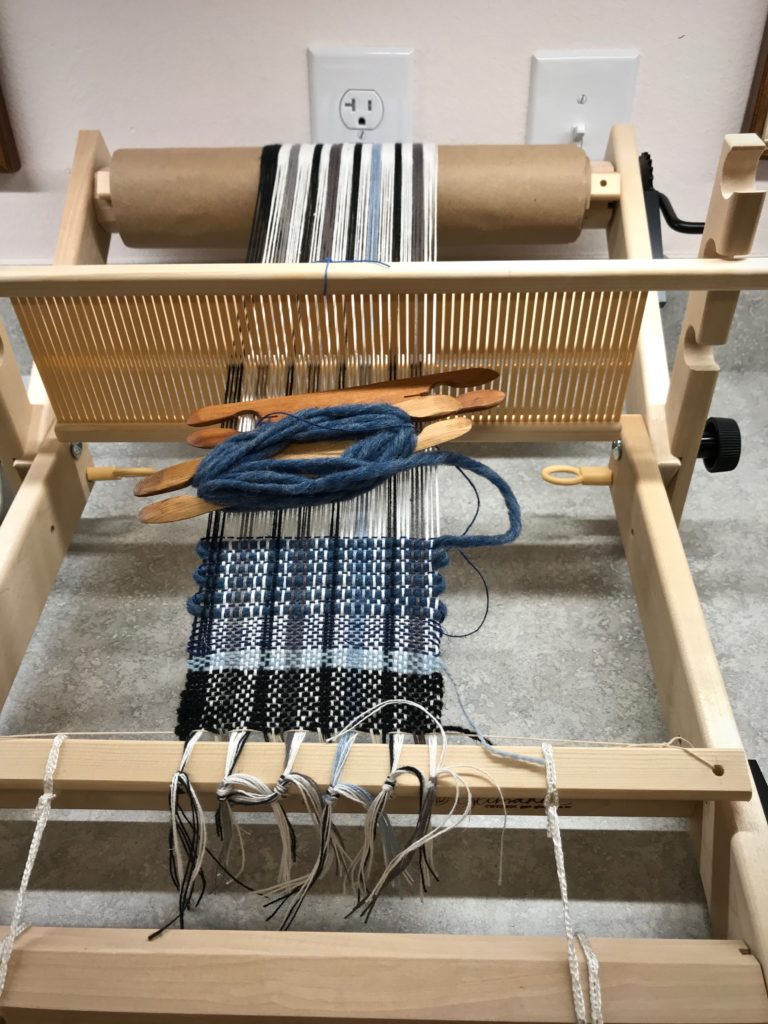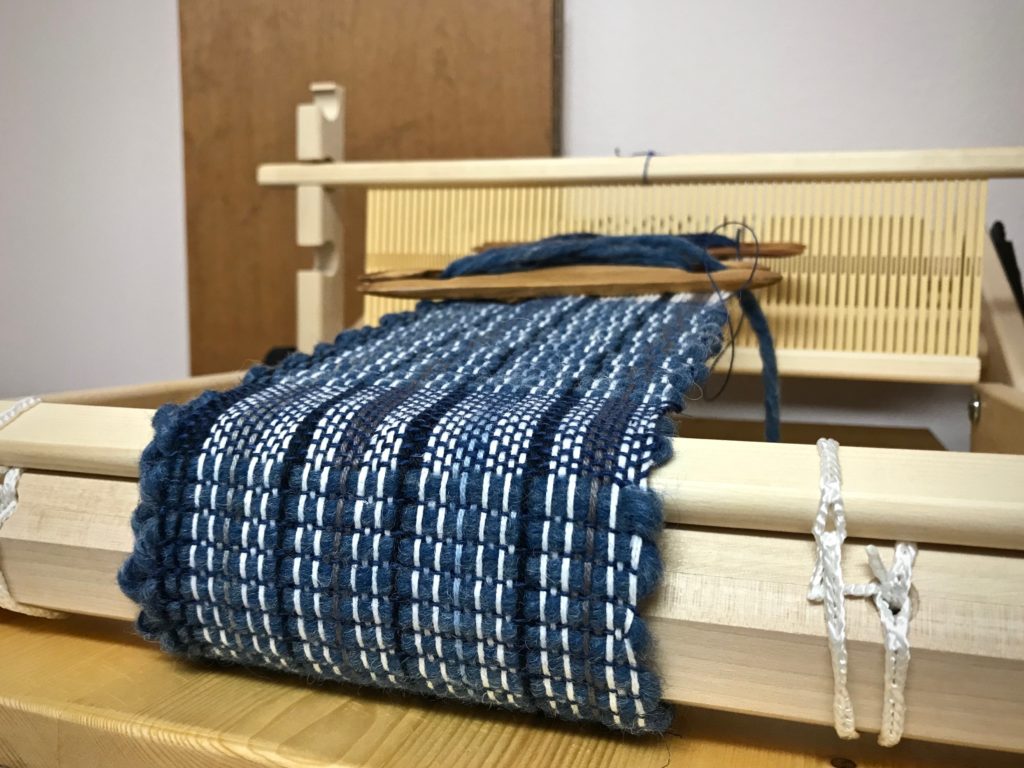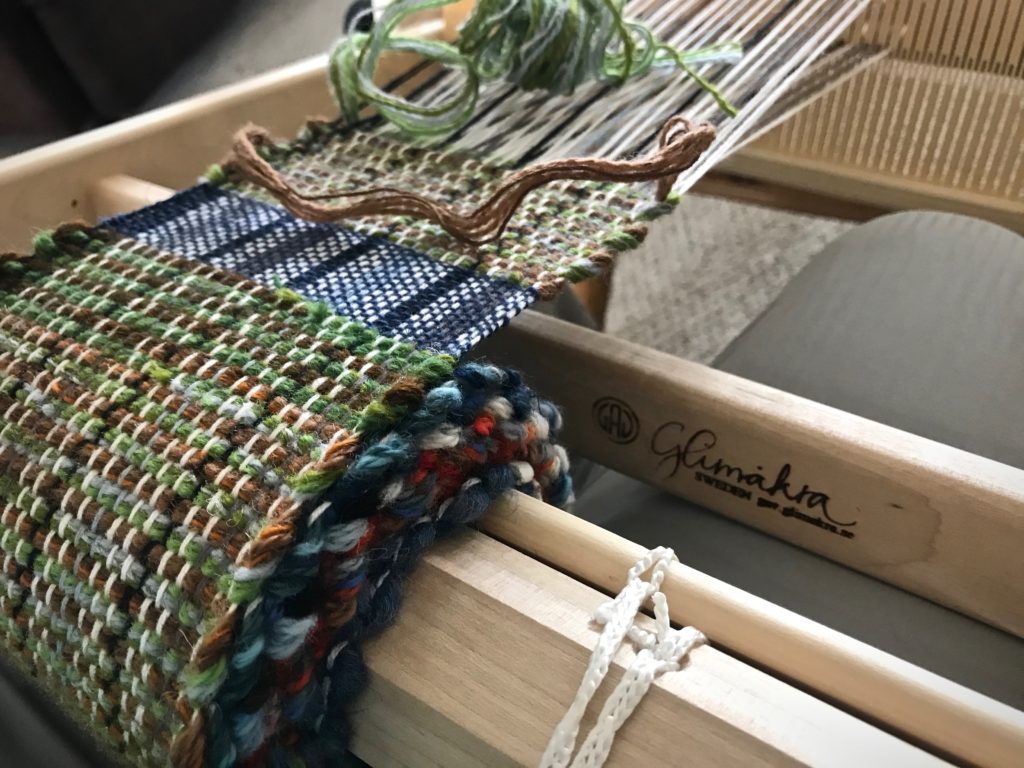 Those colorful wool butterflies turned out to be my favorite element! They not only gave me colors to play with, they also provided variety, the spice of weaving. The forgotten Lizard butterflies will now be remembered as useful and pretty textiles.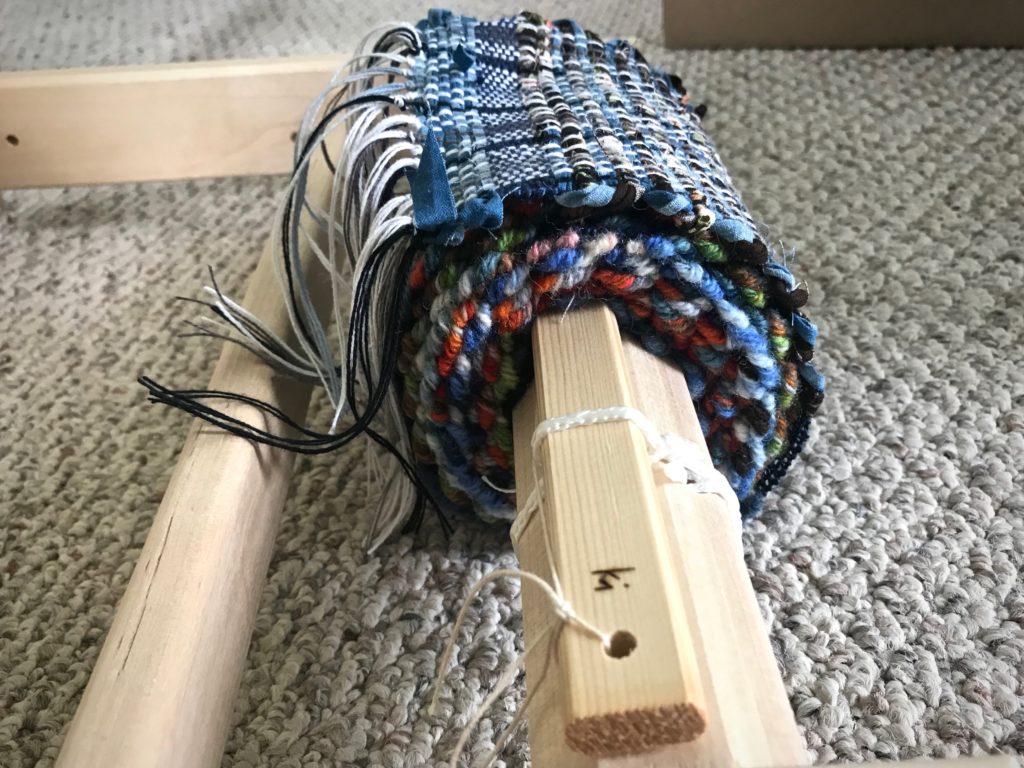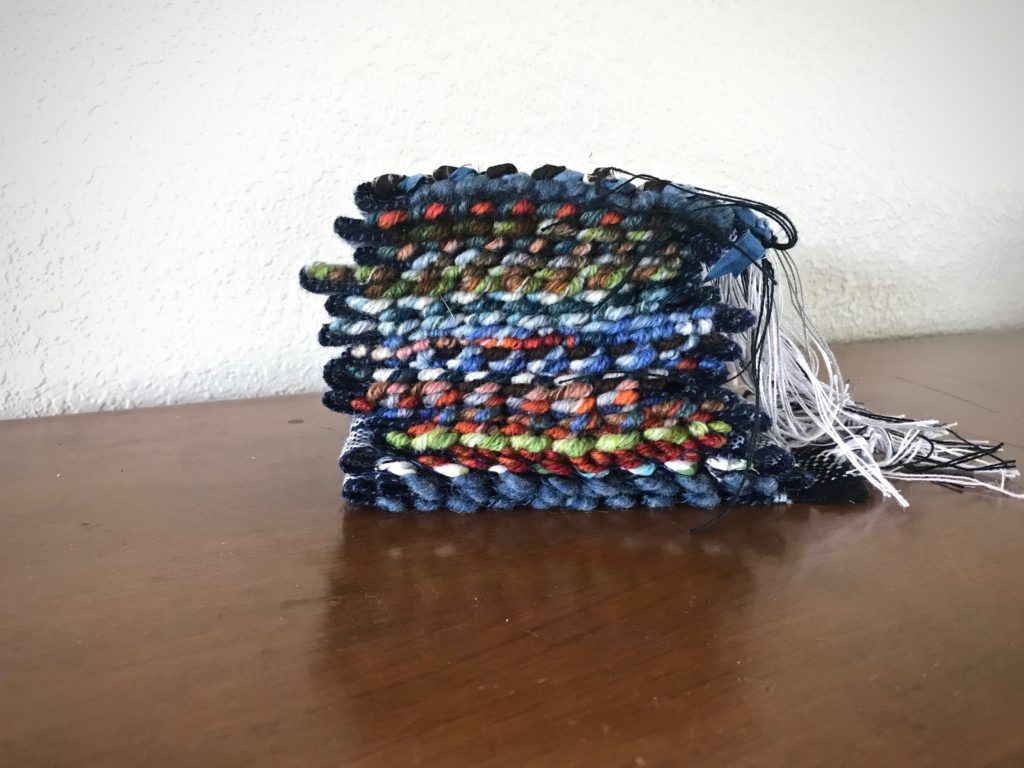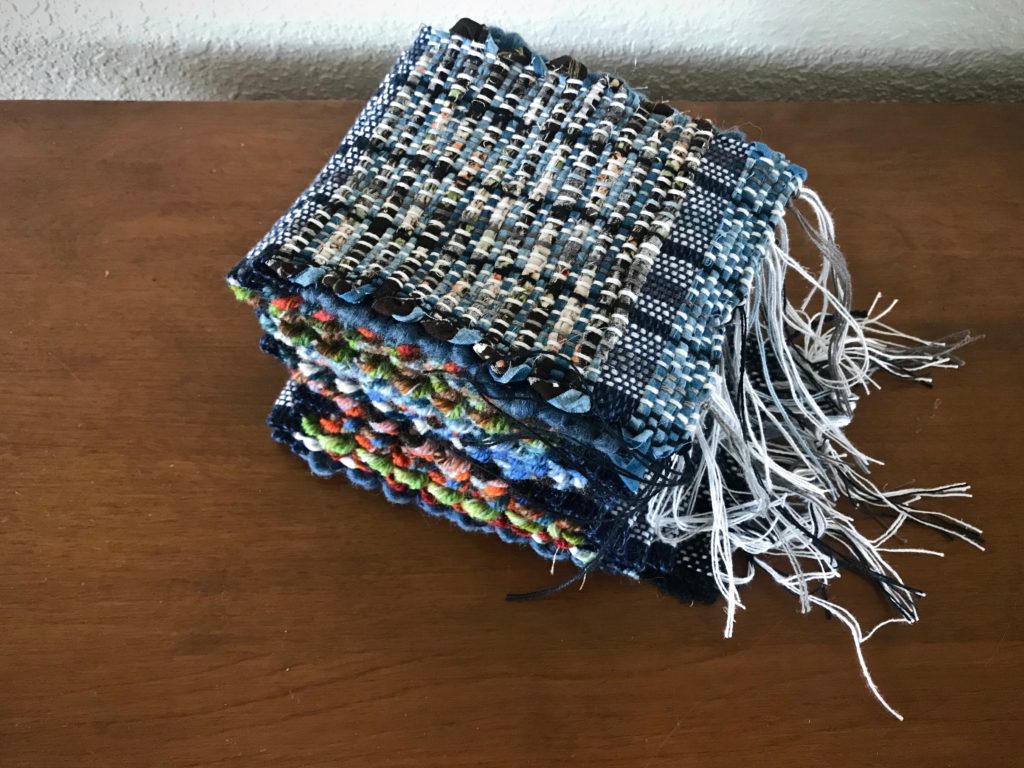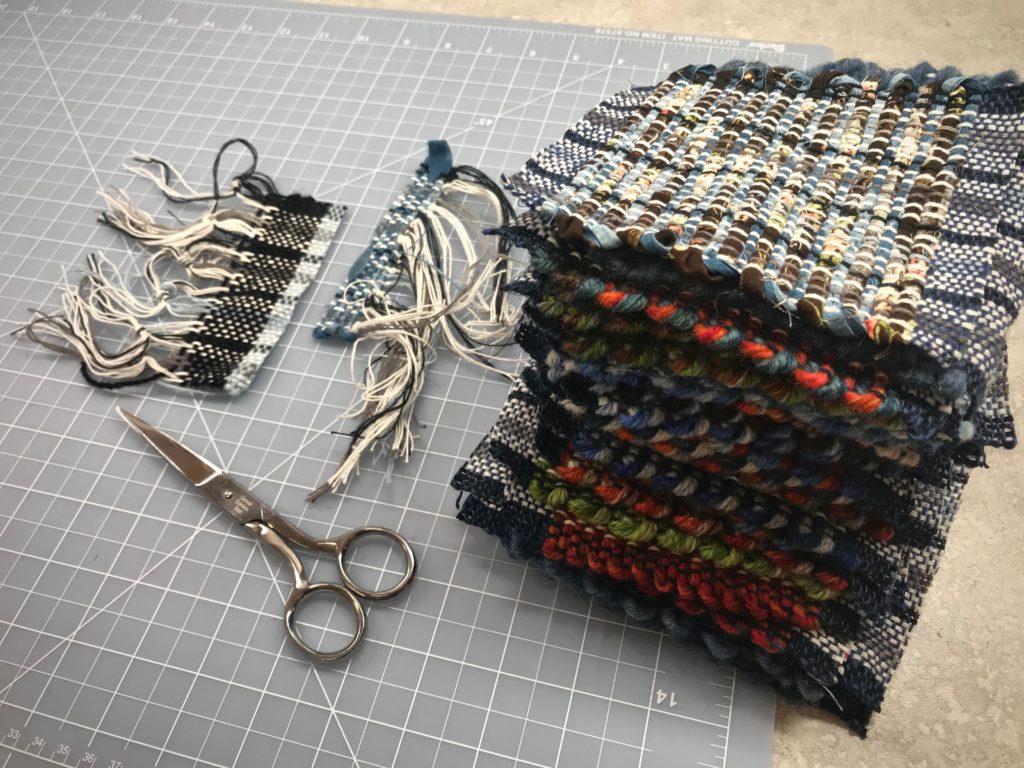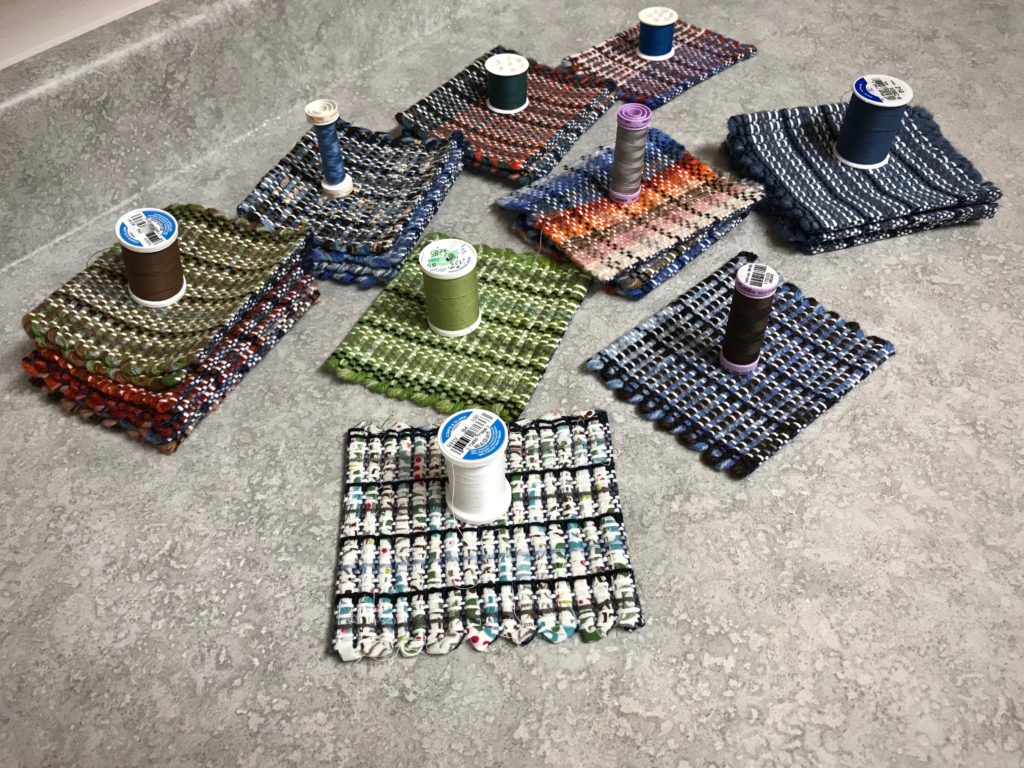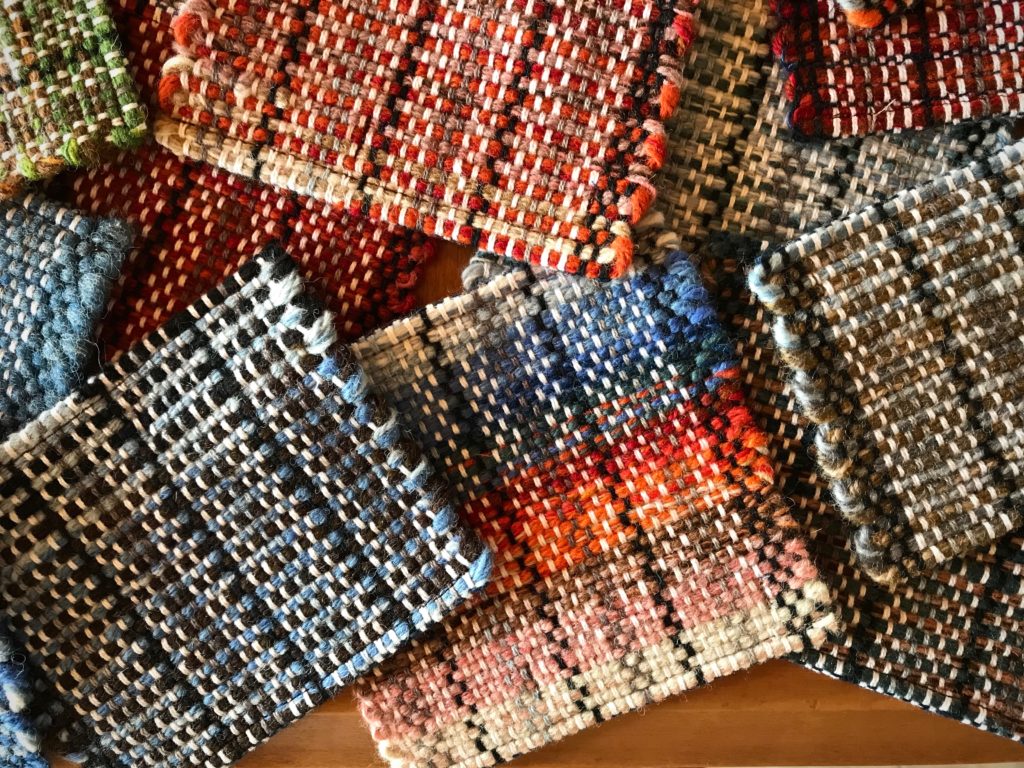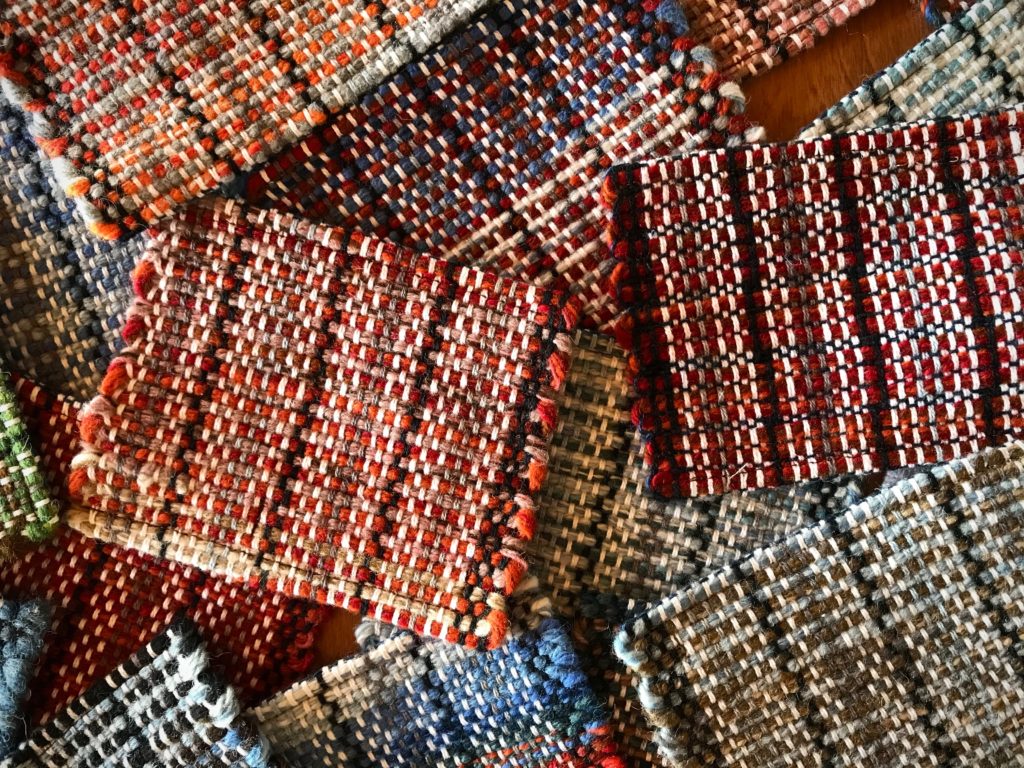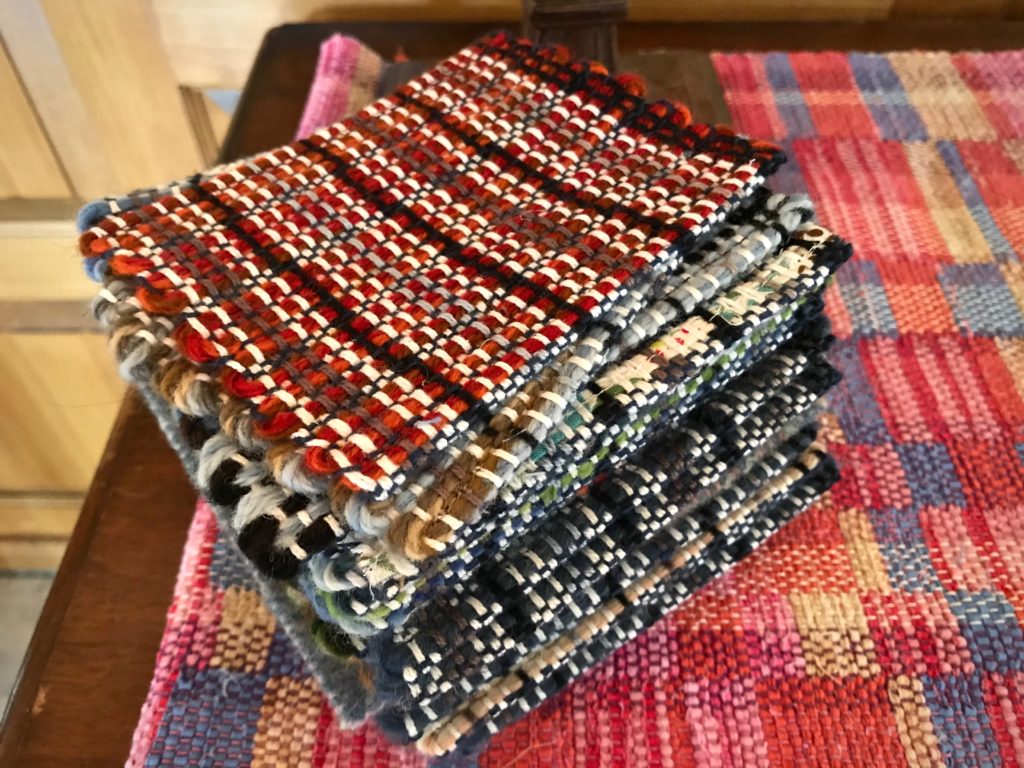 How do you want to be remembered? Like my tapestry-specific butterflies put away on a shelf, our carefully-crafted words will soon be forgotten. Actions speak longer than words. Our deeds of faithful love will outlive us. Our actions that reveal the kindness of our Savior will stand the test of time. And that is a good way to be remembered.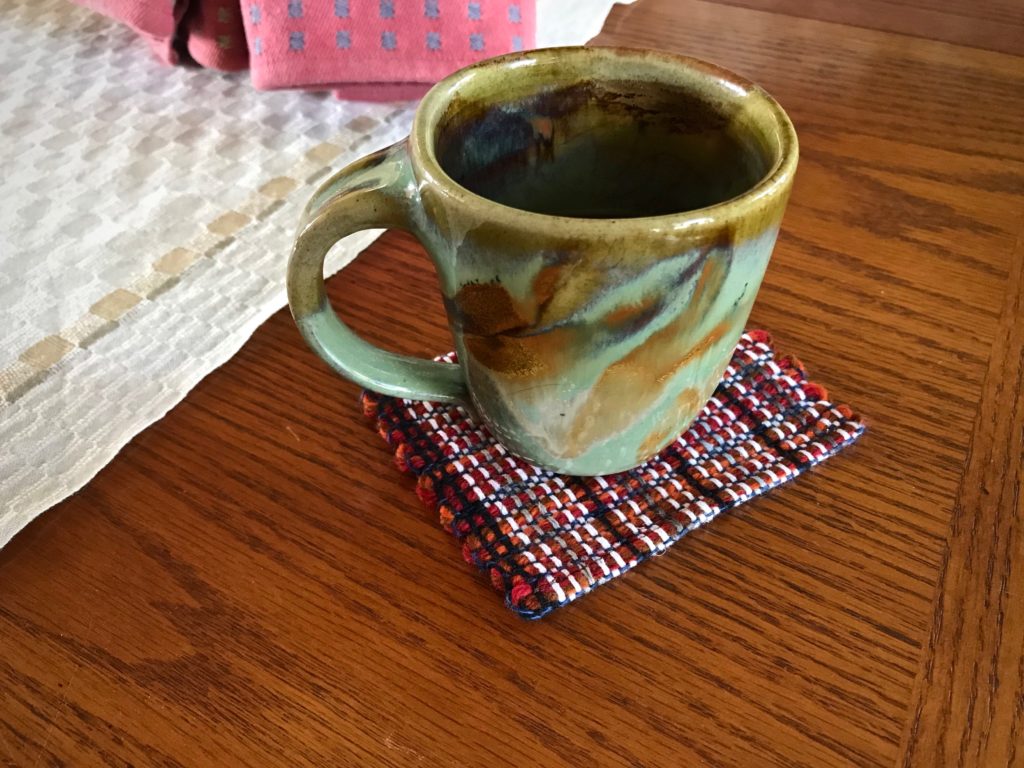 May you be remembered for your deeds of faithful love.
Happy Weaving,
Karen
---