This little Casita travel trailer is a good symbol of the retirement phase for Steve and me. I started the tapestry a few months before our move to Texas hill country, in anticipation of our new adventures. And then, the day after Steve retired we went to Rice, Texas and drove away with our new Casita La Perlita (Little Pearl), as if to say, "Let the adventure begin!"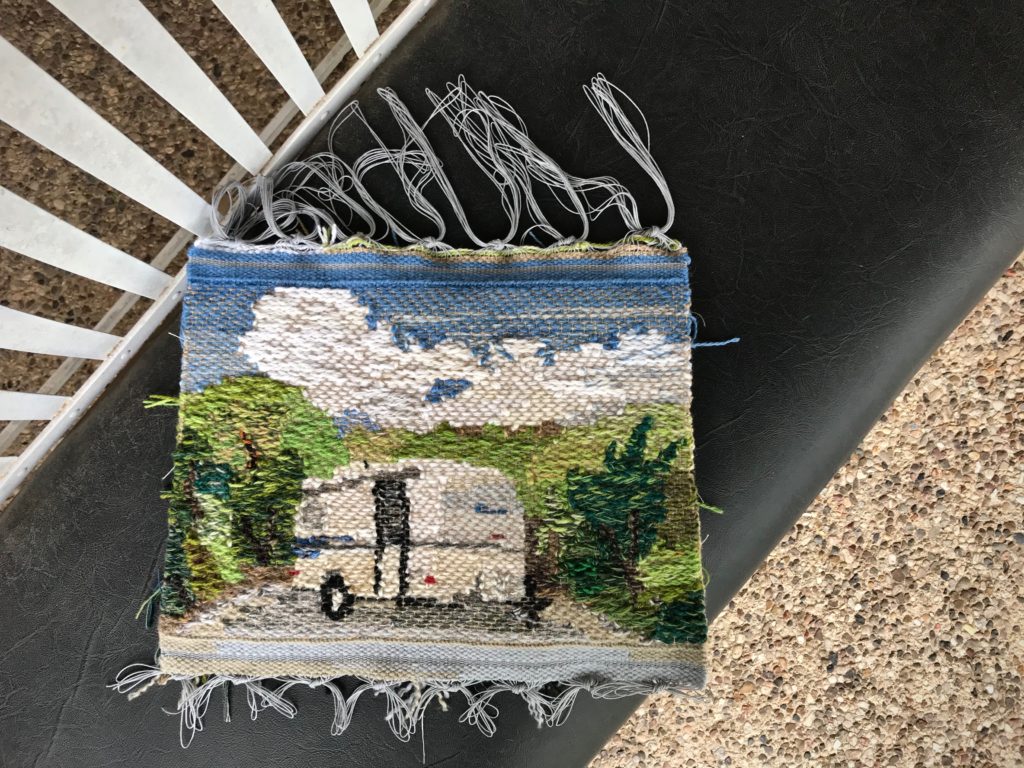 Enjoy the Casita tapestry review.
May your adventures come at just the right time.
Happy journeying,
Karen
---
---
Handwoven towels need handwoven hanging tabs. I finished the Vavstuga cottolin towel warp, so now it's time to put my band loom to use. Why not use the warp thrums to make the woven band? The length of the thrums is too short for the band loom, so I am knotting two ends together for each strand.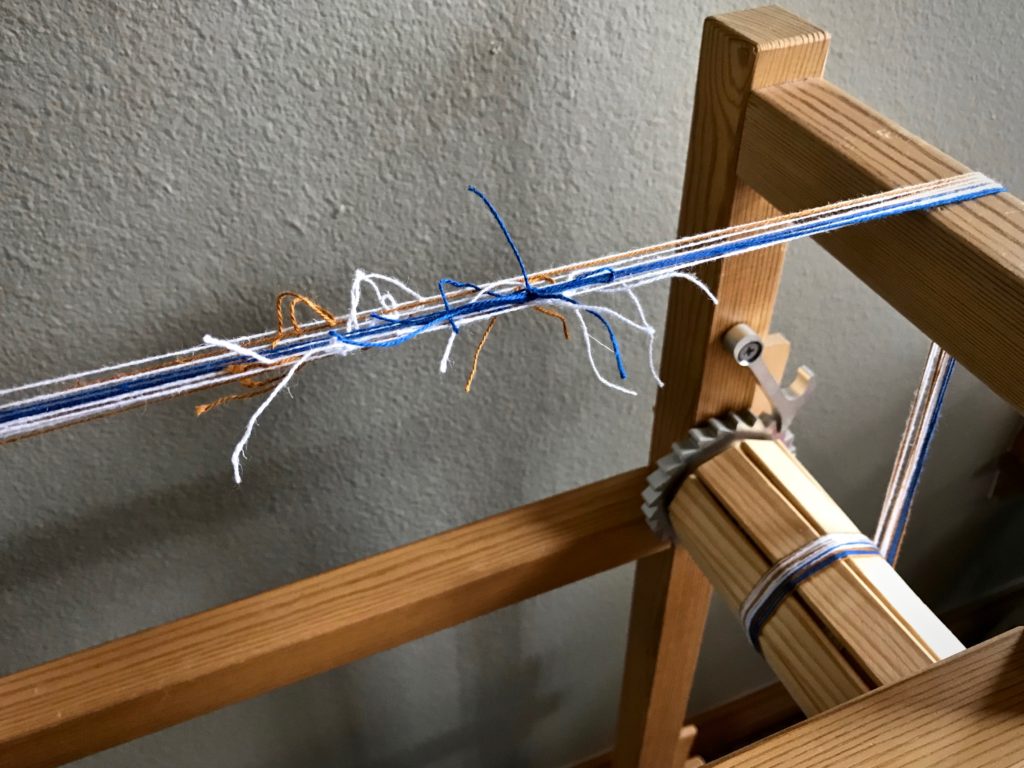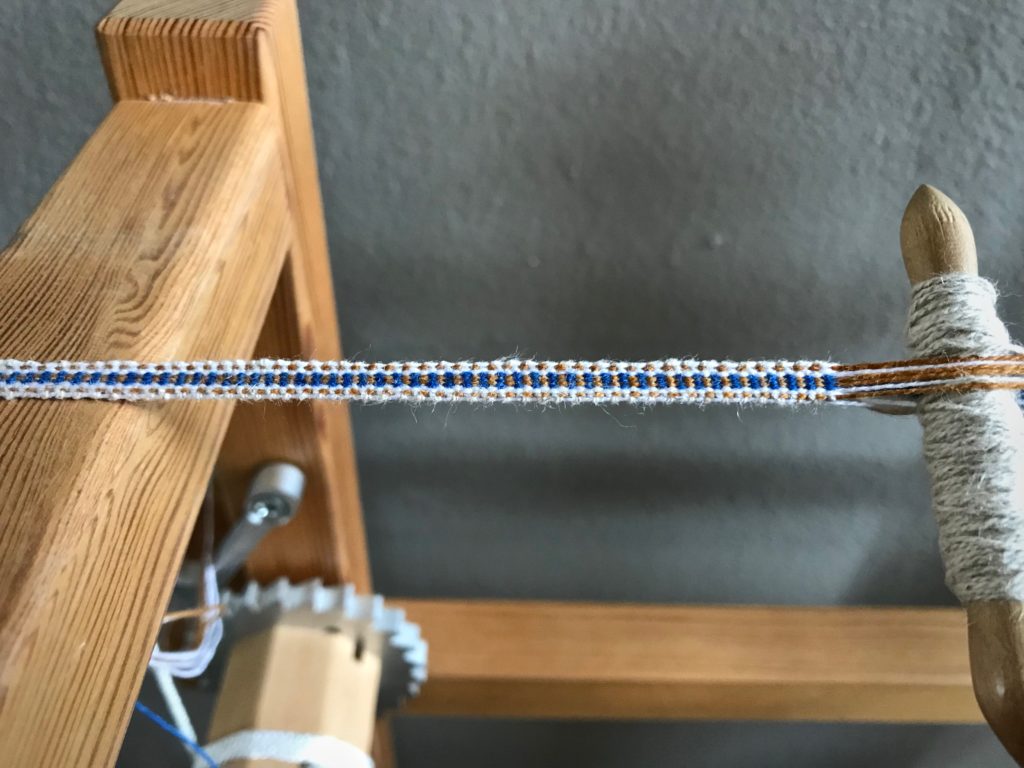 Everything is starting out just fine, but my inexperience with the "weaver's knot" proves problematic. One by one, the knots are working themselves loose. I re-tie each failed knot into a confident square knot. Finally, after three weaver's knot failures, I decided to advance the warp far enough to get past the knots altogether. Smooth sailing after that, and I still ended up with plenty of woven band for the six woven towels.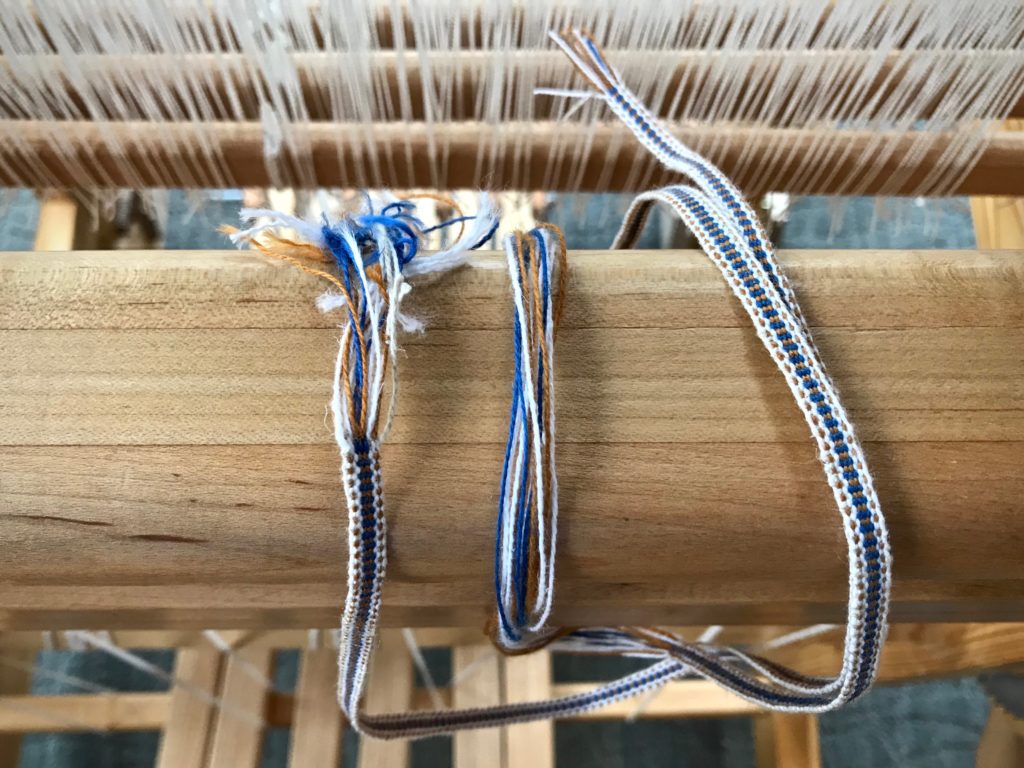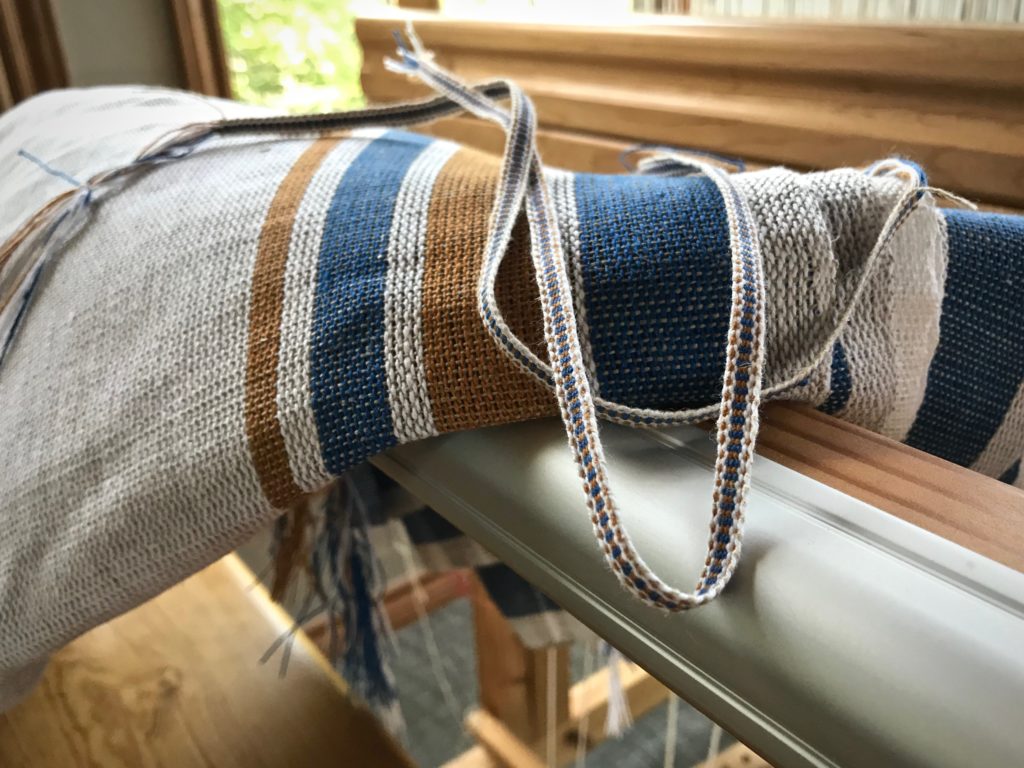 I like finding another good use for the thrums. So, I will do this again. But next time, I'll do a refresher on knot tying before I begin.
May your knots hold tight.
All the best,
Karen
---
I need to free up this little loom in order to put on a different warp that has a deadline. So, now that I have returned from my travels, my attention is going to these towels. My friend is letting me weave this lovely cottolin warp that she got at Vavstuga.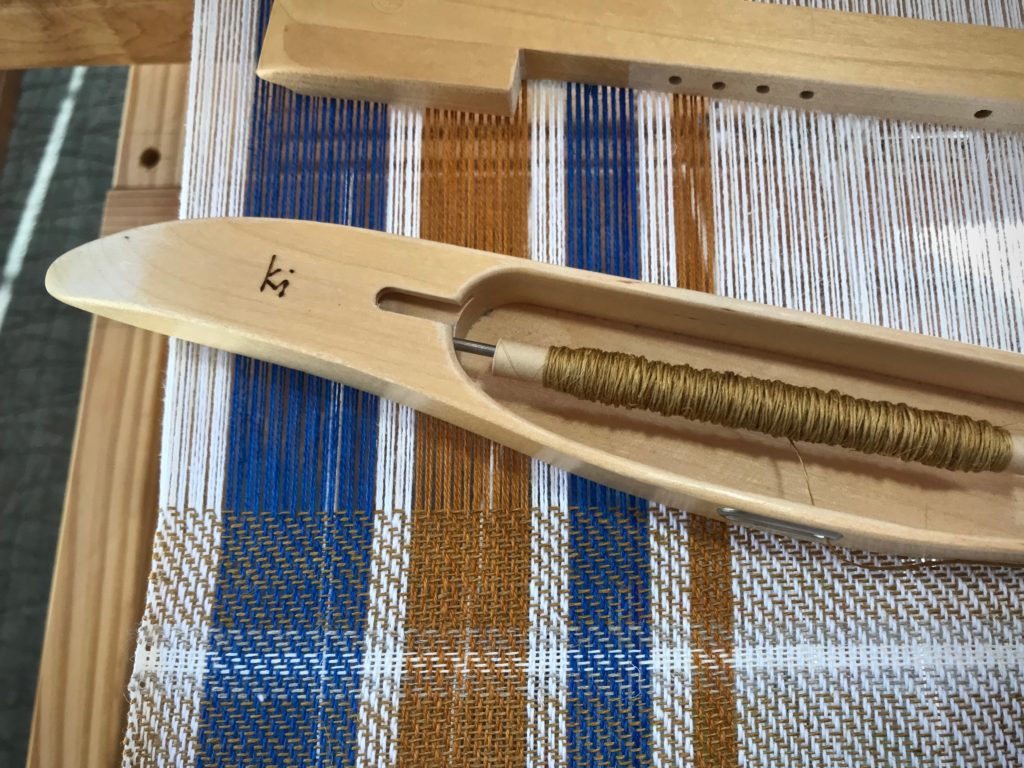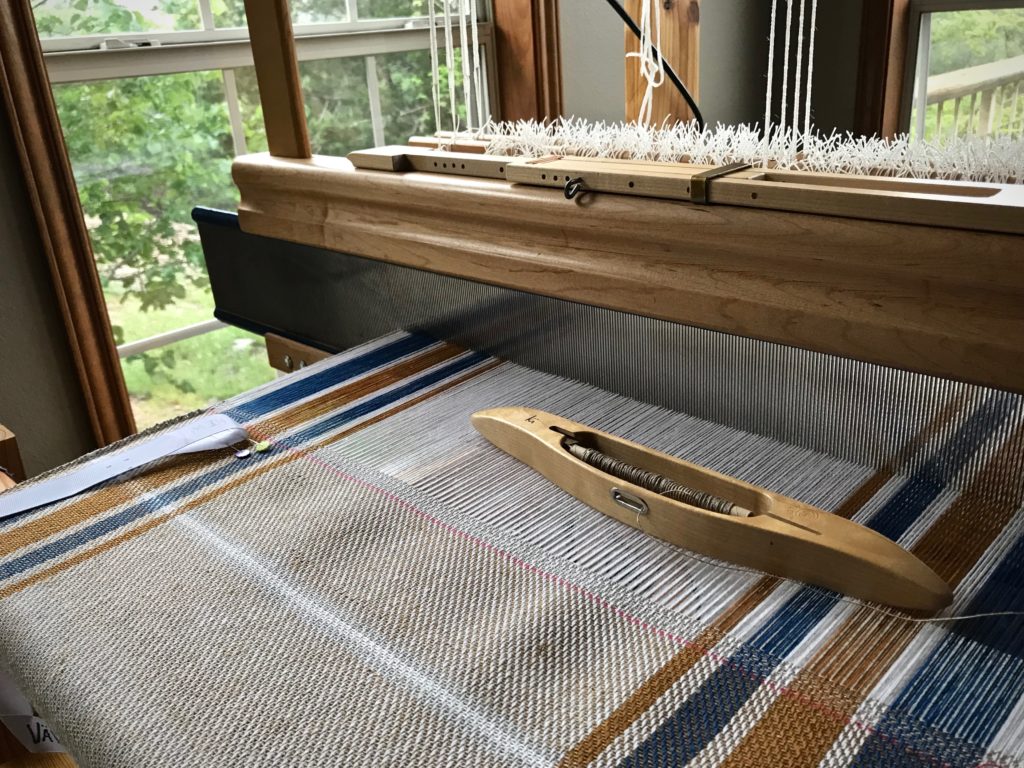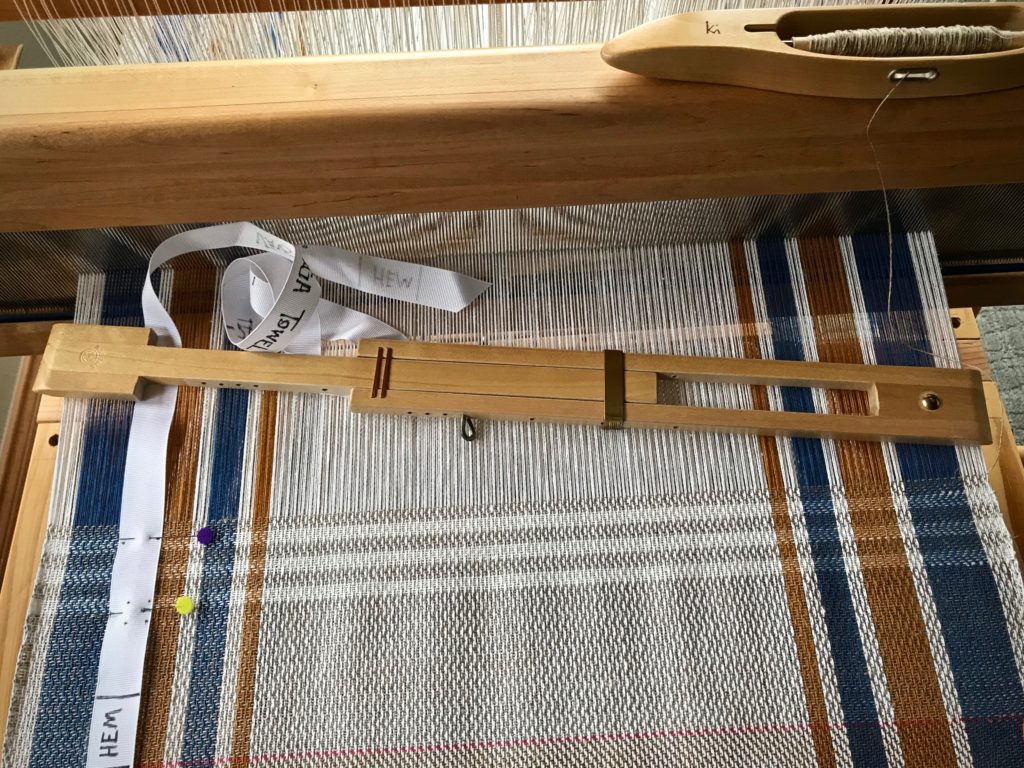 Straight twill, point twill, broken twill, and now "rick-rack." And after that, a couple towels in plain weave. Everyone who weaves this Vavstuga towel kit and follows the instructions will end up with the same six towels. True? Not necessarily. I like to step off the expected path. That is why I vary the weft and include some type of simple border design on each towel.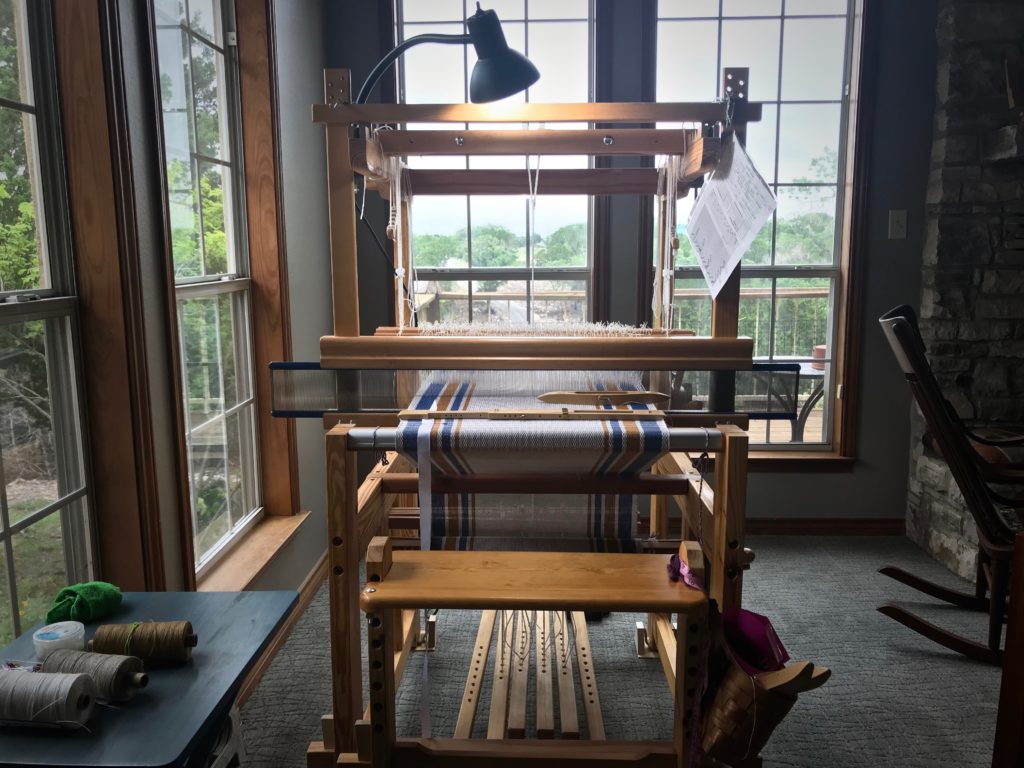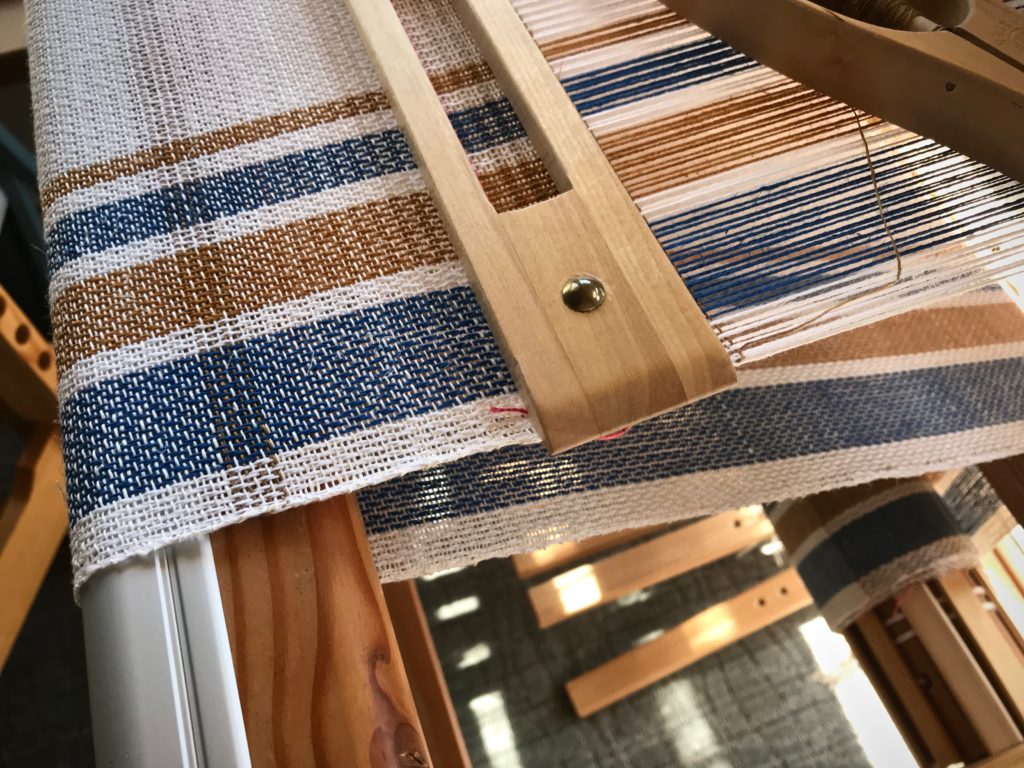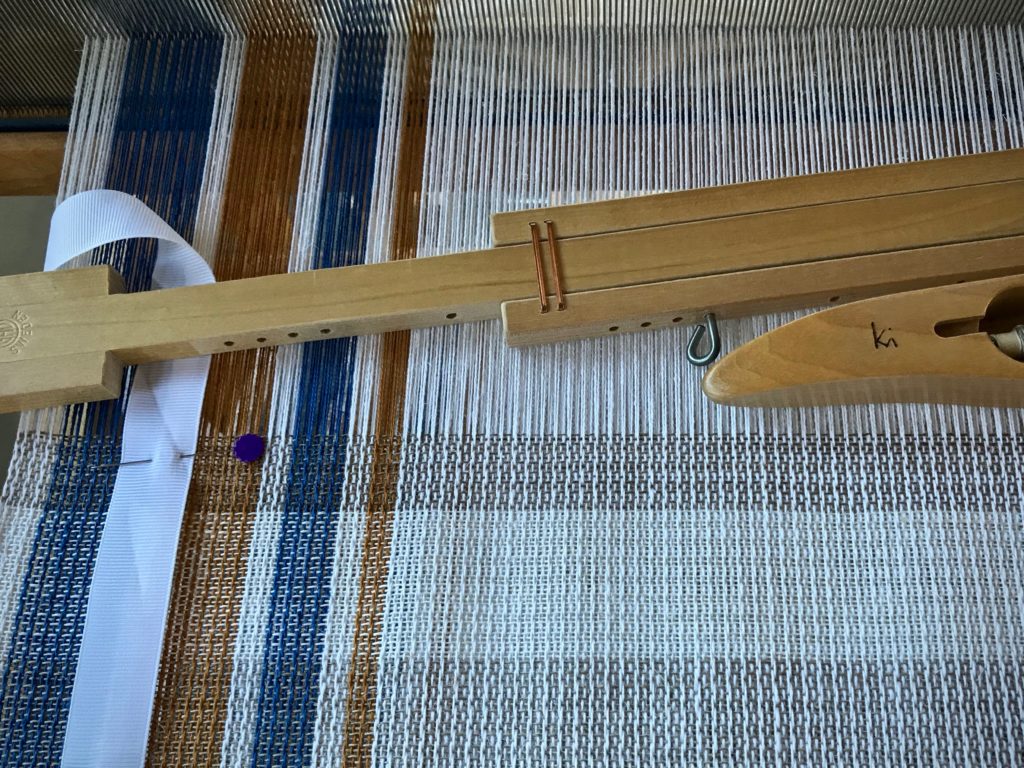 There is a wide path that is crowded with many people. It's the common and expected way of life. It's where you stay if you want to fit in with everyone else. But if you search for it, you'll find an uncommon path. It's narrow; and few find it. It's the path of life that is found in Jesus Christ. Stand in the narrow path. That is where your unique features will show up as border designs that set you apart as a cherished child of God.
May you be set apart.
Happy weaving,
Karen
---