Experience builds on experience. The more I practice the classic Swedish weave structures, the more freedom I have in the process. Dice weave, halvdräll, and, now, this monksbelt, are all related. These are variations of overshot. I am putting what I know into practice, even though this is the first time I have woven monksbelt on my own loom. (My prior experience with monksbelt was first in a workshop with Joanne Hall, and then, under Becky Ashenden's tutelage at Vävstuga Swedish Classics.)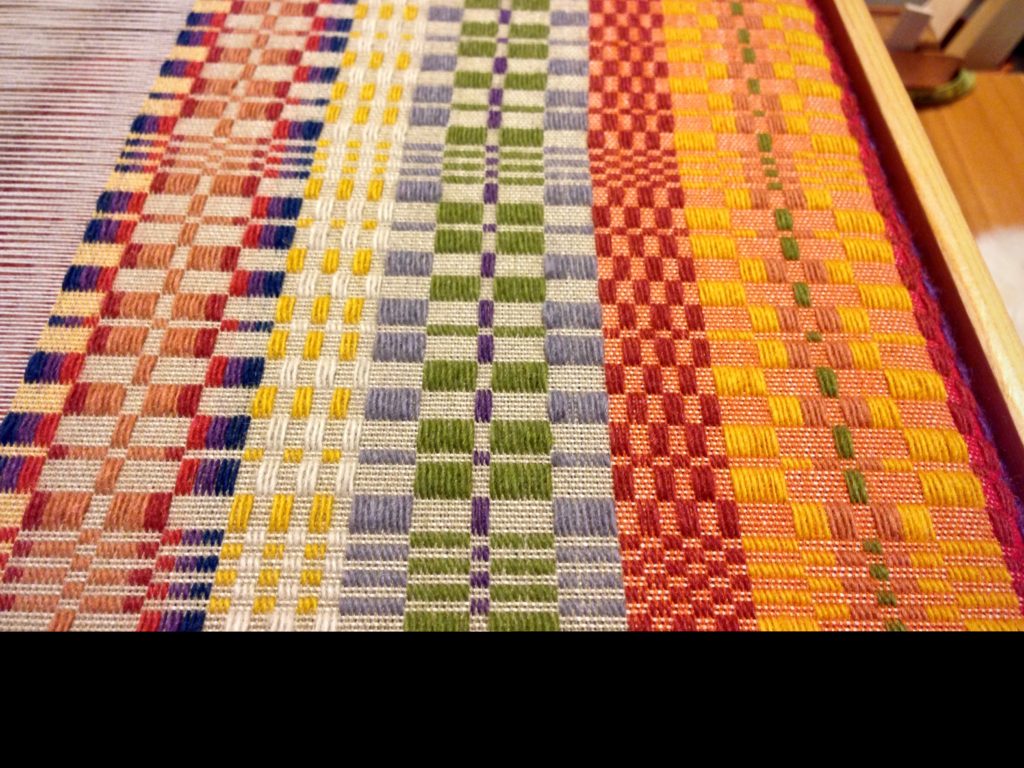 Plan projects from start to finish, dress the loom single-handedly, use complex threading and complicated treadling, and weave with multiple shuttles. Do you relish these challenges? It is possible to weave things that don't require as much training or practice. You can find a pattern on Pinterest or in a magazine, and do what "everybody" is doing. Not much is required of "everybody" in the crowd.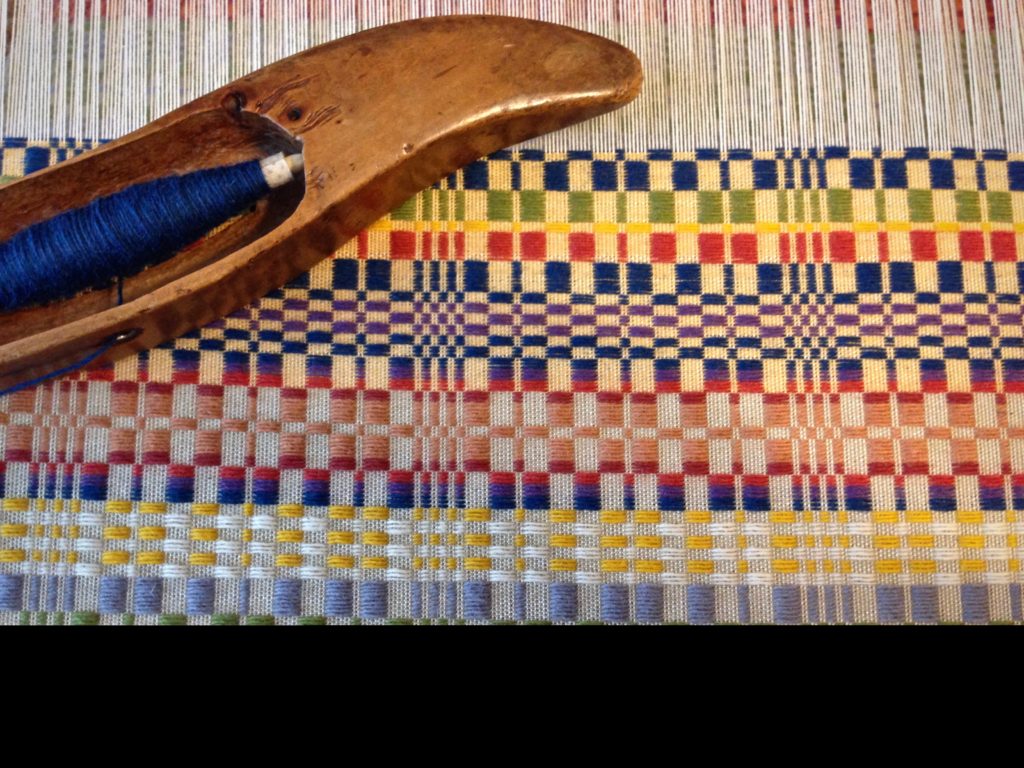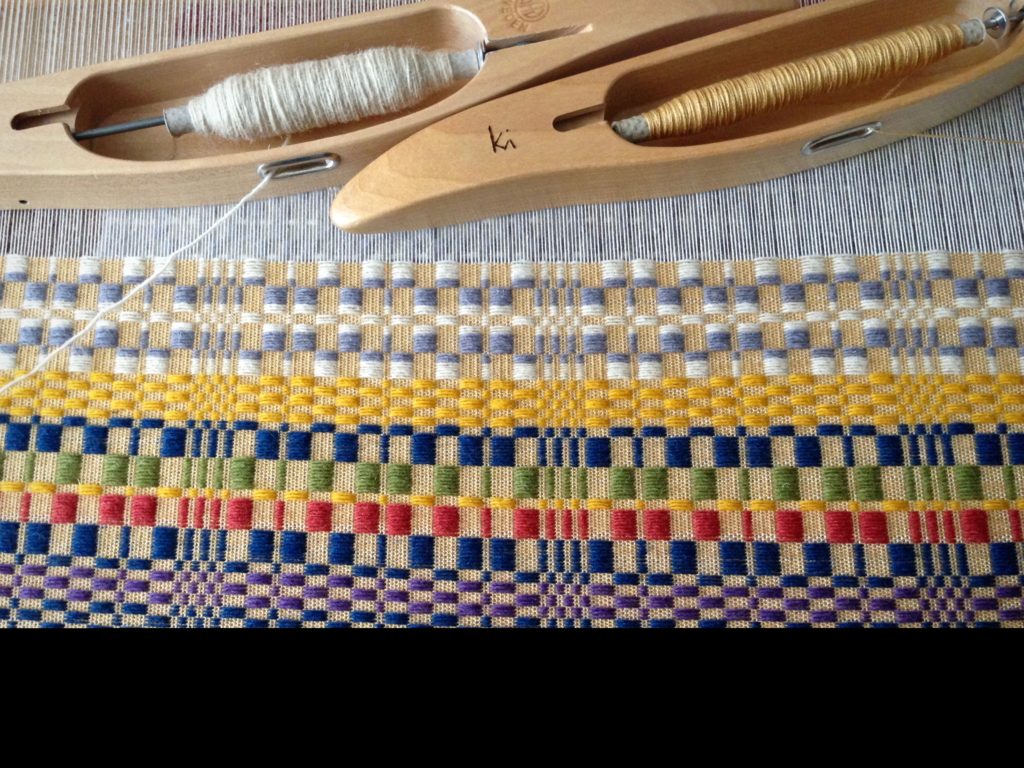 But some people strive to learn, and practice what they learn, building on previous experience. Consider truth. You are responsible for the truth you know. The more you are taught, the more that is required of you. And as you practice the truth you know, you discover the freedom that comes along in the process.
May you grow in experience.
Happy weaving,
Karen