This fifth rag rug on the warp has the same classic rosepath design as the others. This rug, however, has rosepath as a whispered hint instead of the usual bold statement. Colorful beauty? Yes. Yet, it's quiet. Restful.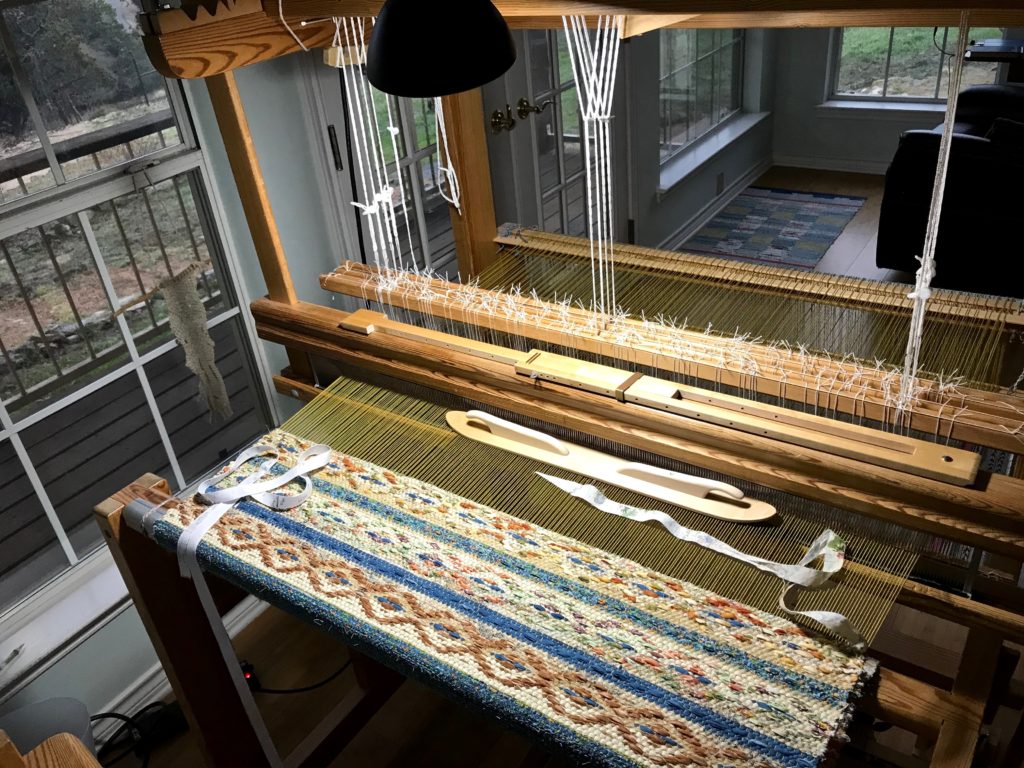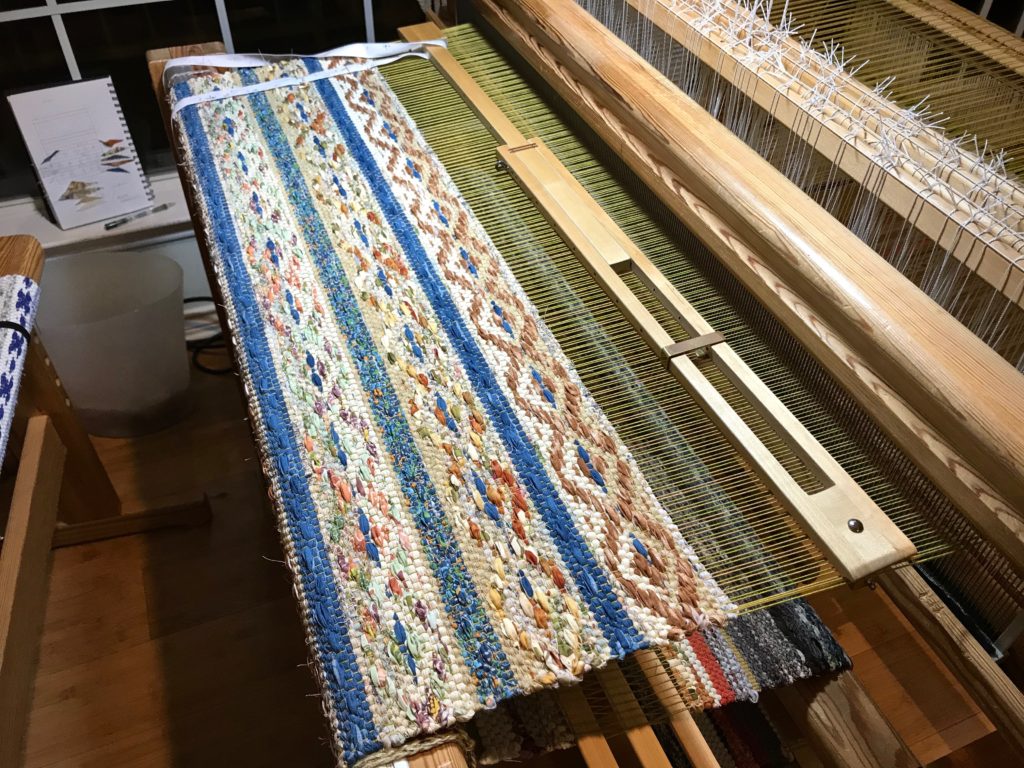 The rosepath pattern is fully present, but soft-spoken. In the pattern areas, there is only slight contrast between the pattern weft and ground weave weft. The print fabric that is used for some of the pattern weft leaves spots of color, which also helps to blend the pattern into the background. The hint of a pattern makes you take a second look to see what is really there.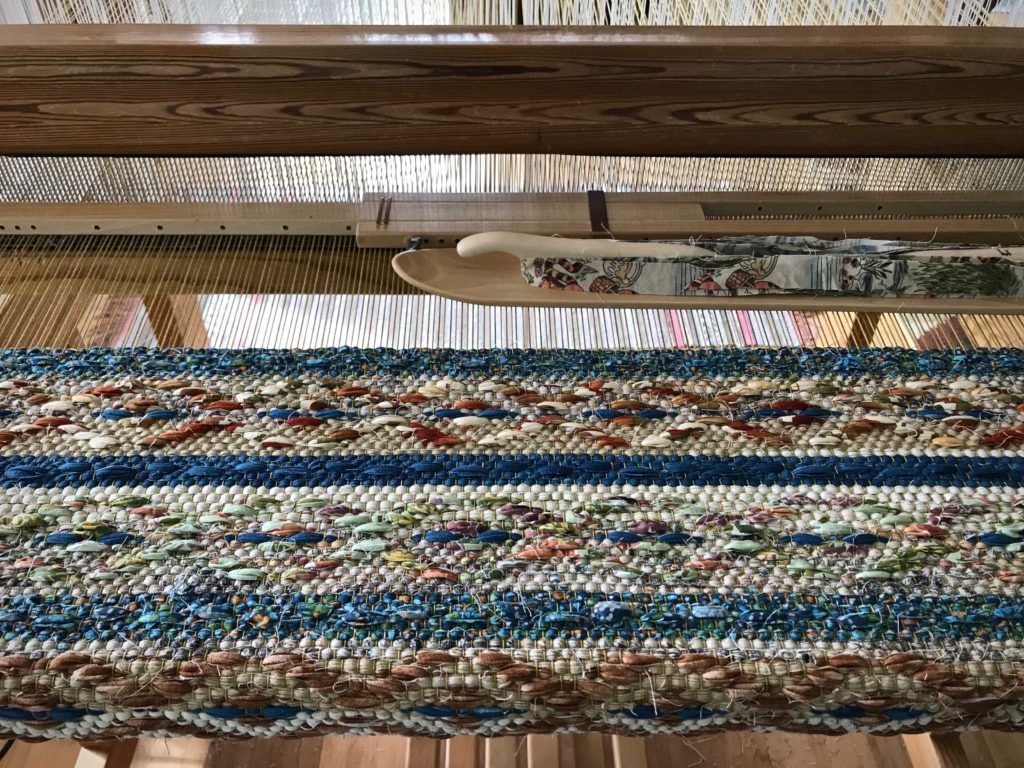 A restful person is like that, making us want to take a second look to see what's behind that demeanor. Rest is a form of trust. Trusting God's grace means believing that God will give us what we need. And that brings rest, the kind that is on the inside. Deep inside, where the pattern of grace is fully present, our being is transformed. And whatever is on the inside will show on the outside. Colorful beauty? Yes; and quiet, too. Restful.
May you be restful on the inside.
Happy Weaving,
Karen
---
Drum roll please… And now, I present to you: Siblings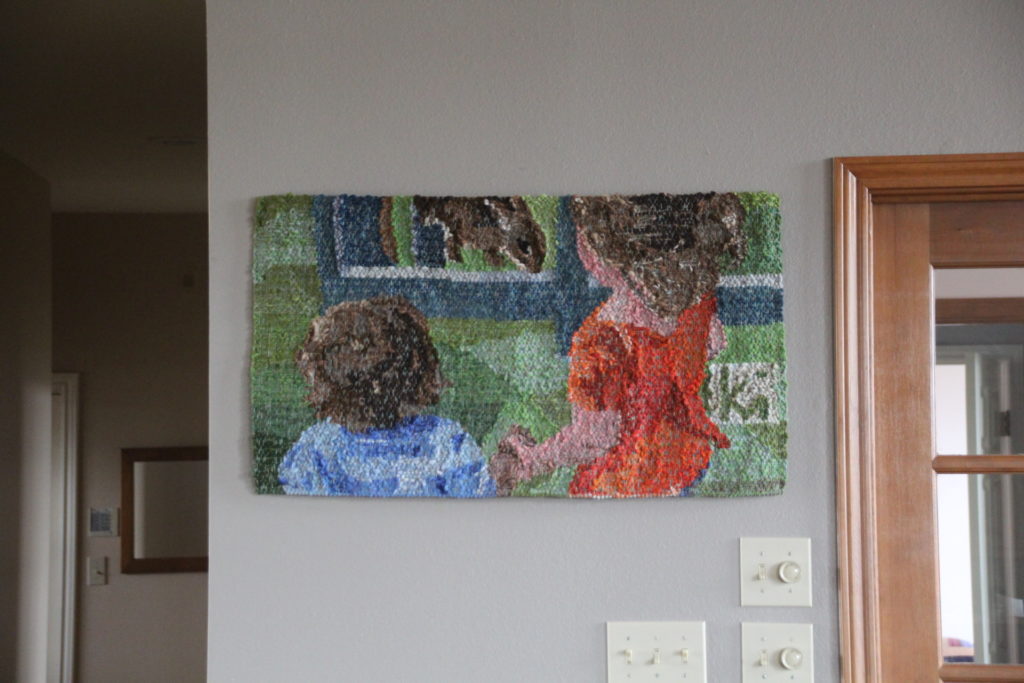 The Siblings tapestry is a woven expression of personal meaning. The tapestry tells a story of a singular incident, almost hidden in the excitement of the occasion. Lucia grasps Ari's wrist as they approach Sugar Pie, the bunny. In that moment I see something worth keeping—precious sibling love.
Please enjoy this short video of the process of weaving and finishing the Siblings tapestry.
May you know the security of true love.
Happy Weaving,
Karen
---
You will see the front of the Siblings tapestry. I promise. When I cut a tapestry from the loom the weaving is finished. But the tapestry is not complete until the finishing is finished. And I have substantial handwork yet to do before this tapestry is ready for display.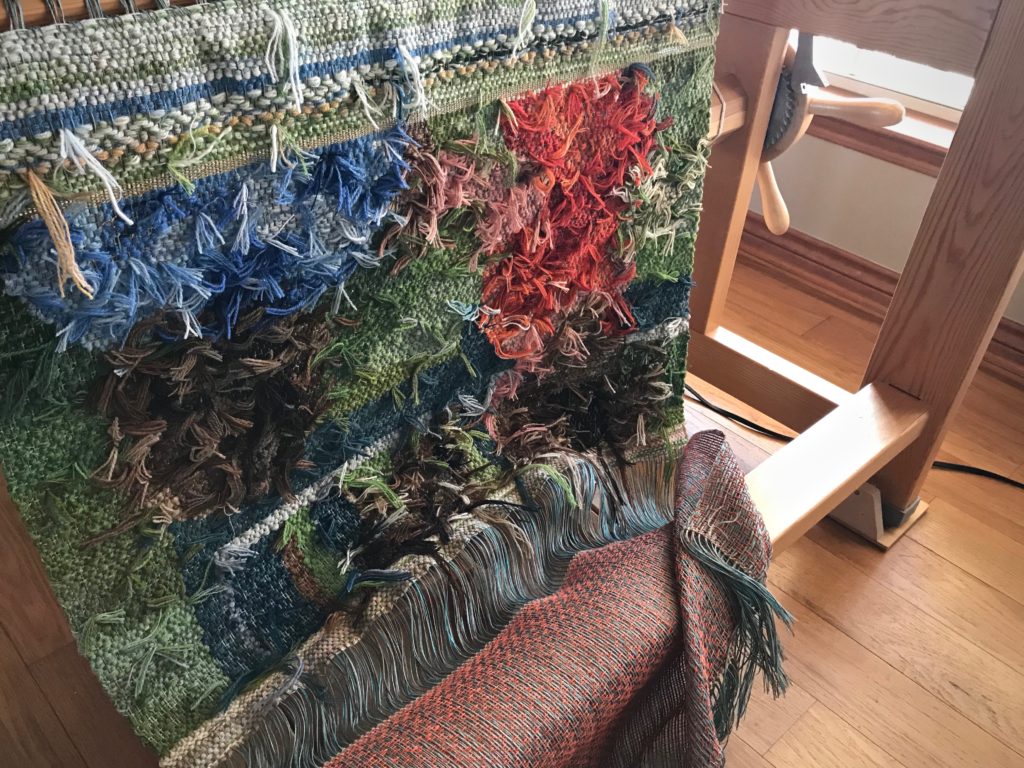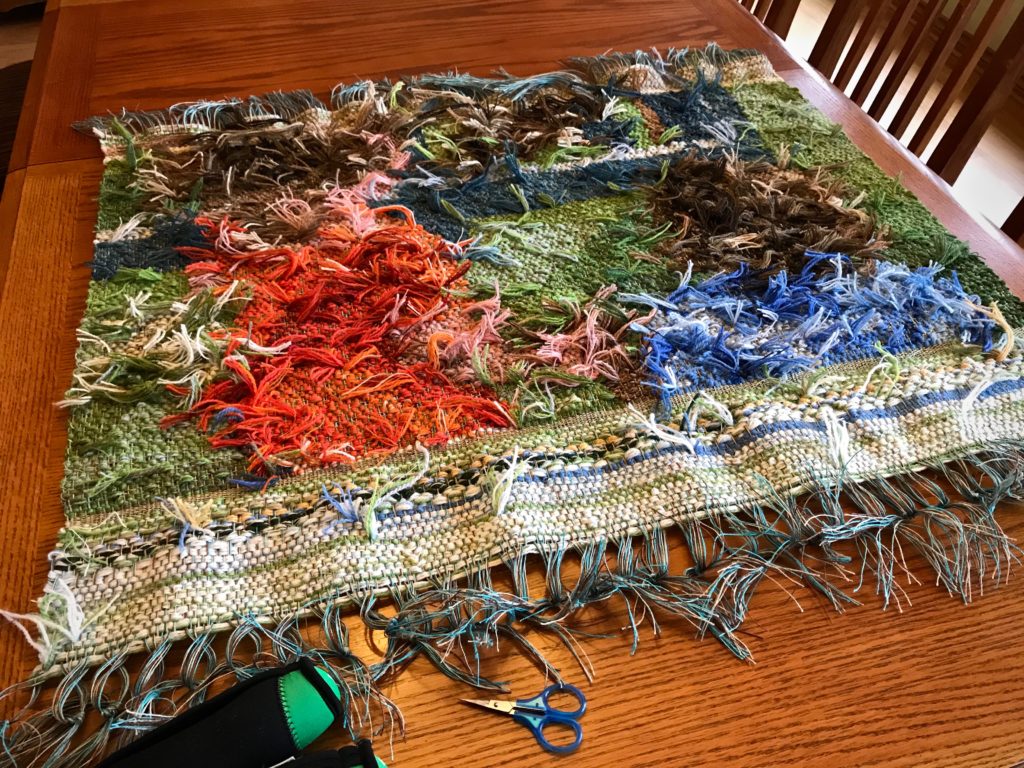 I am securing the ends in a woven edging. Then, I will trim weft tails, stitch things down around the perimeter, and put on a backing. Additional hand-stitching work will stabilize the whole piece. When you see the Siblings tapestry again, you will see it in full view on the wall right behind my loom.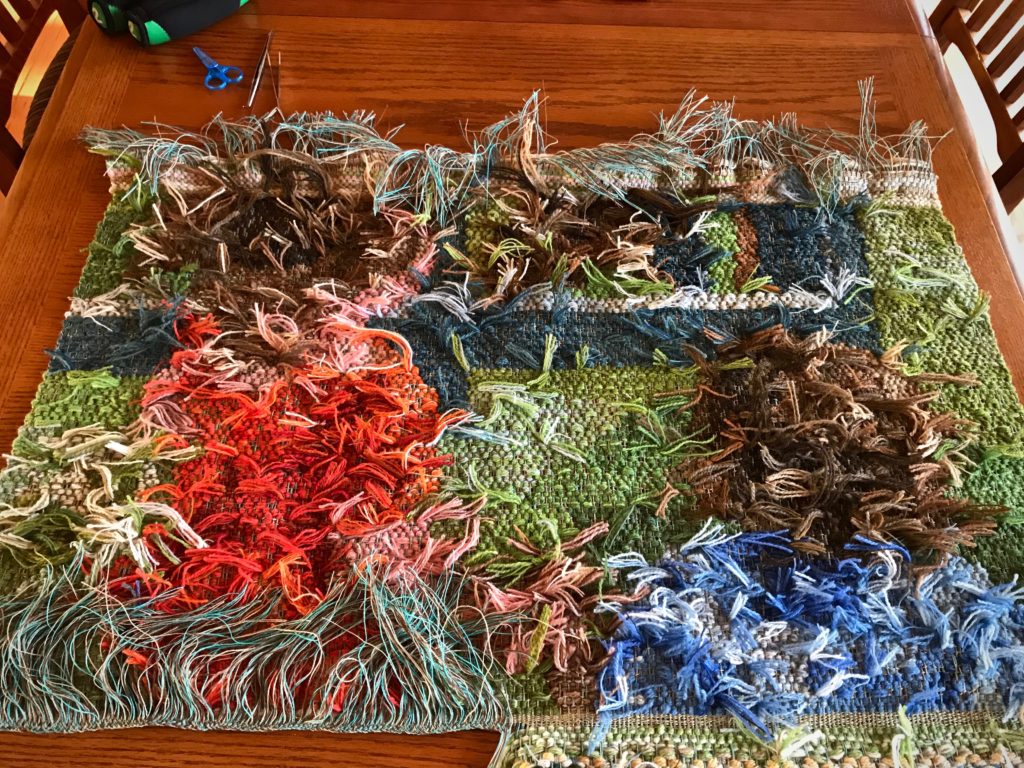 Hope is built on promise. Do not forget God's promise. Come to Me, all of you who are weary and burdened, and I will give you rest. And, Jesus expresses the promise to His followers, I will be with you always. We see the tapestry of life from the human side, the unfinished side. Hope, paired with patience, takes us through the uncertain future. We have assurance of the Lord's grace, His meticulous handwork, bringing His work to completion. In the meantime, we give Him our burdens and He gives us rest. As promised.
May your hope be strong.
With you,
Karen
---