Threading twelve shafts in three blocks is like having three four-shaft looms all in one. The three simple block patterns can be arranged in various ways, giving me infinite design options for these towels. There will be no two alike. Double weave gives us crisp lines between colors, producing amazing cloth! This is another instance where weaving on this Glimåkra Standard feels like sitting at a big pipe organ, where glorious color patterns are the music of the loom.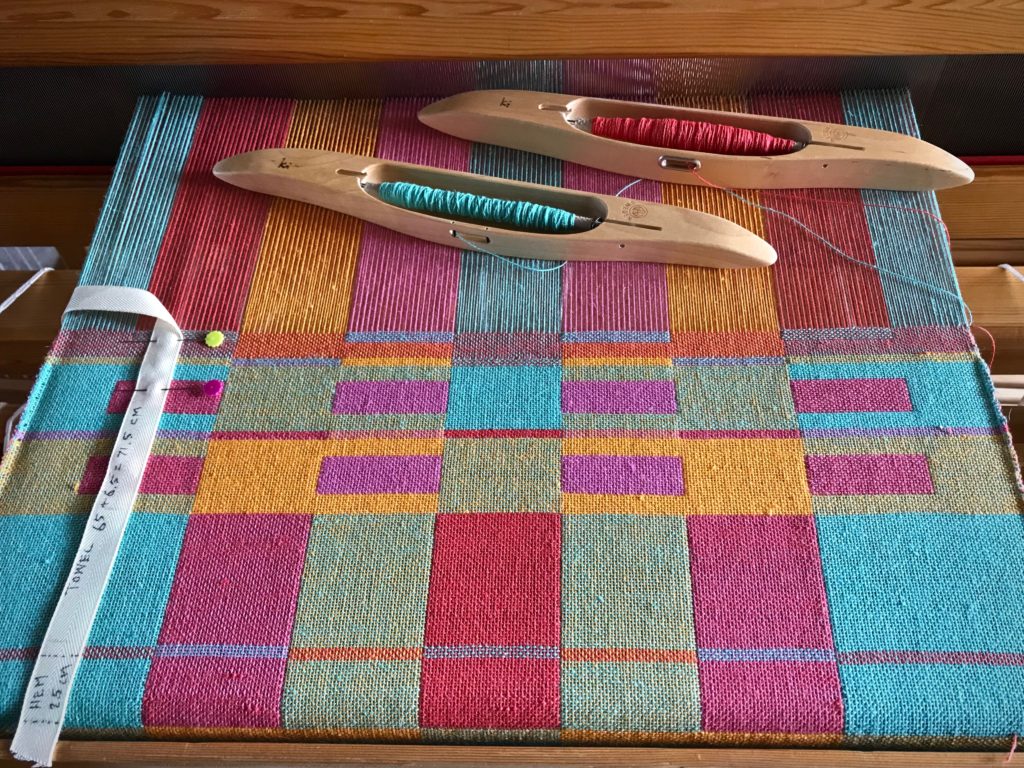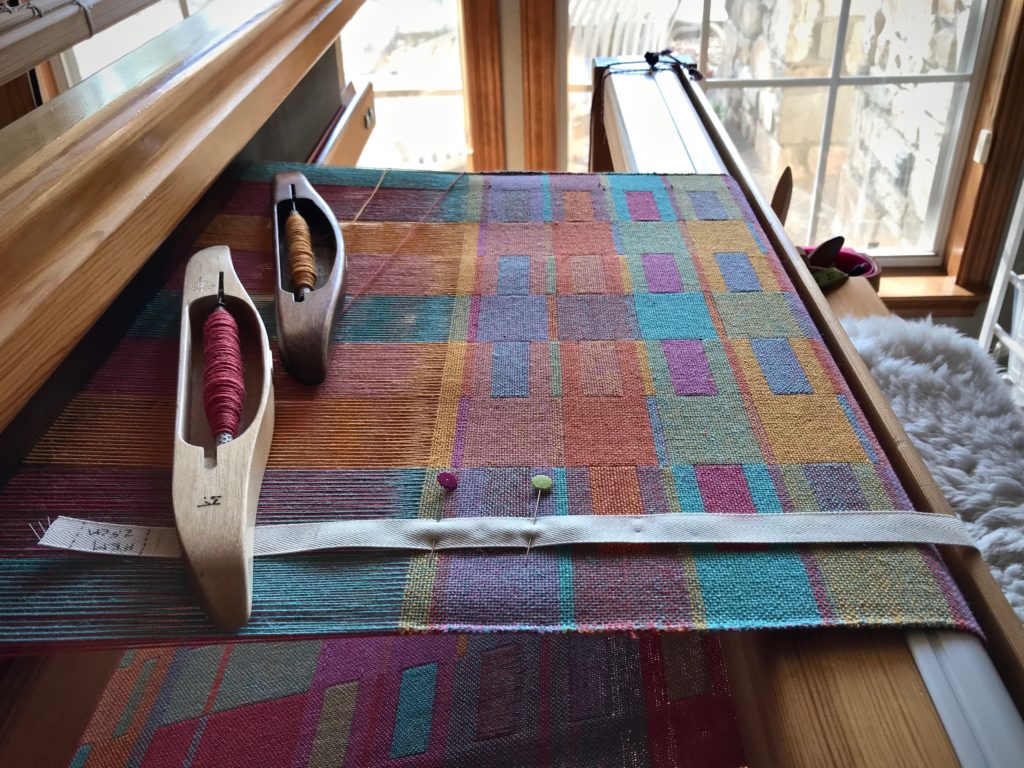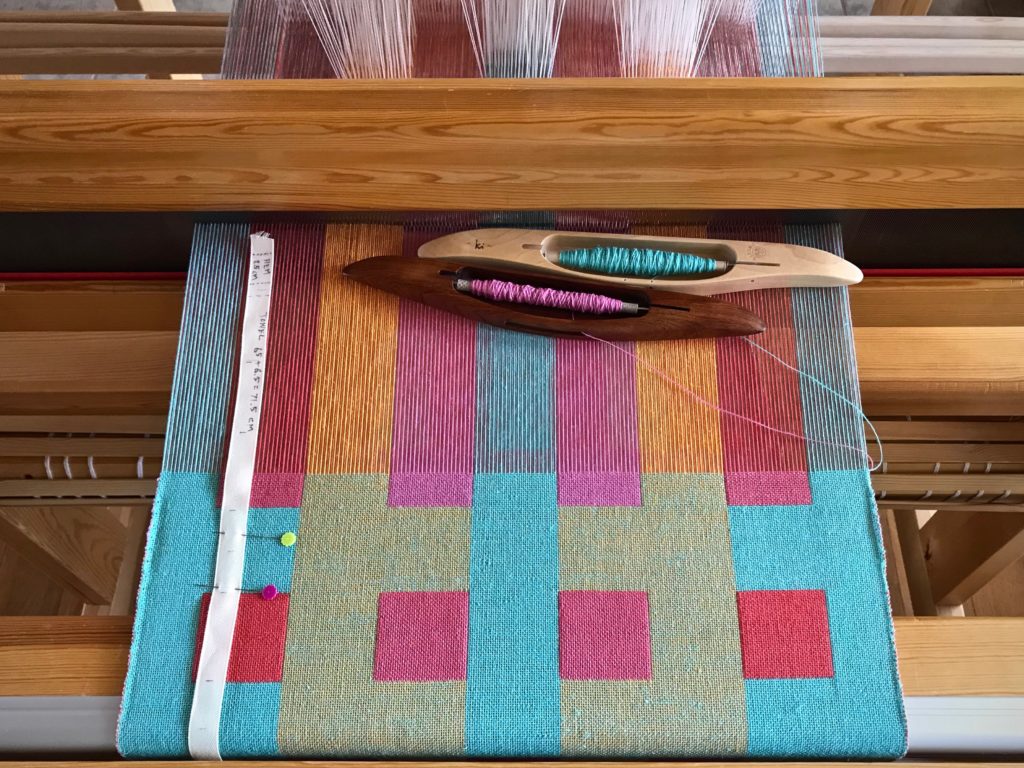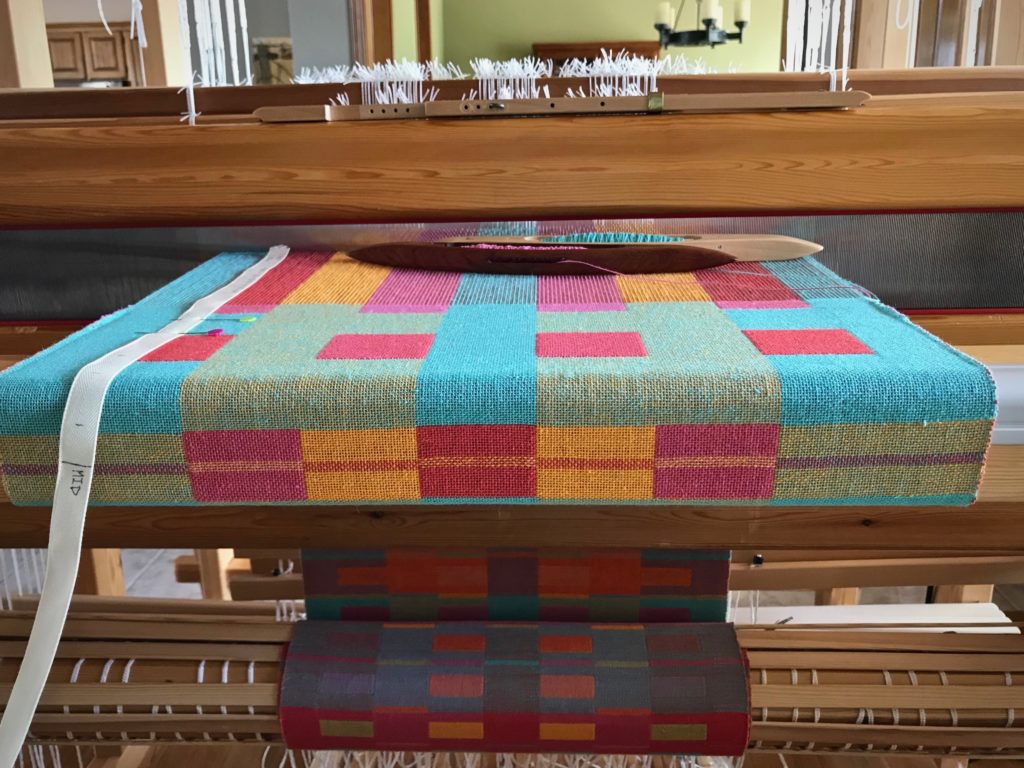 Faith. Faith in the powerful working of God is like exploring the possibilities of handweaving. You know the systems are in place for something amazing, but you find it takes a lifetime to discover all the glorious wonders. Double weave is just a glimpse of that glory. I have faith that there is Oh so much more. Likewise, our faith in God is an ongoing discovery of his works and his ways. With every glimpse of his glory and goodness, we know there is Oh so much more. Eternity won't be long enough… And maybe heaven will be filled with music that explodes in color.
May you know the thrill of discovery.
With faith,
Karen