Suddenly, I am able to see the tapestry on the loom from a distant vantage point. Aha! I can see that the left shoulder of Lucia is nicely defined, and that her shoulder appears to be in front of the turquoise rabbit hutch. What I am not able to discern up close becomes crystal clear from a distance. I have an unusual tool in the basket at my loom bench that gives me this advantage. Binoculars! I use them whenever I want to get a better sense of the overall context, color, and definition of what I am weaving in the tapestry. By peering through the WRONG side of the binoculars I am able to view the tapestry as if from a great distance. It is just the help I need to keep pursuing this mystery of weaving wool butterflies on a linen warp to make a recognizable, memorable image.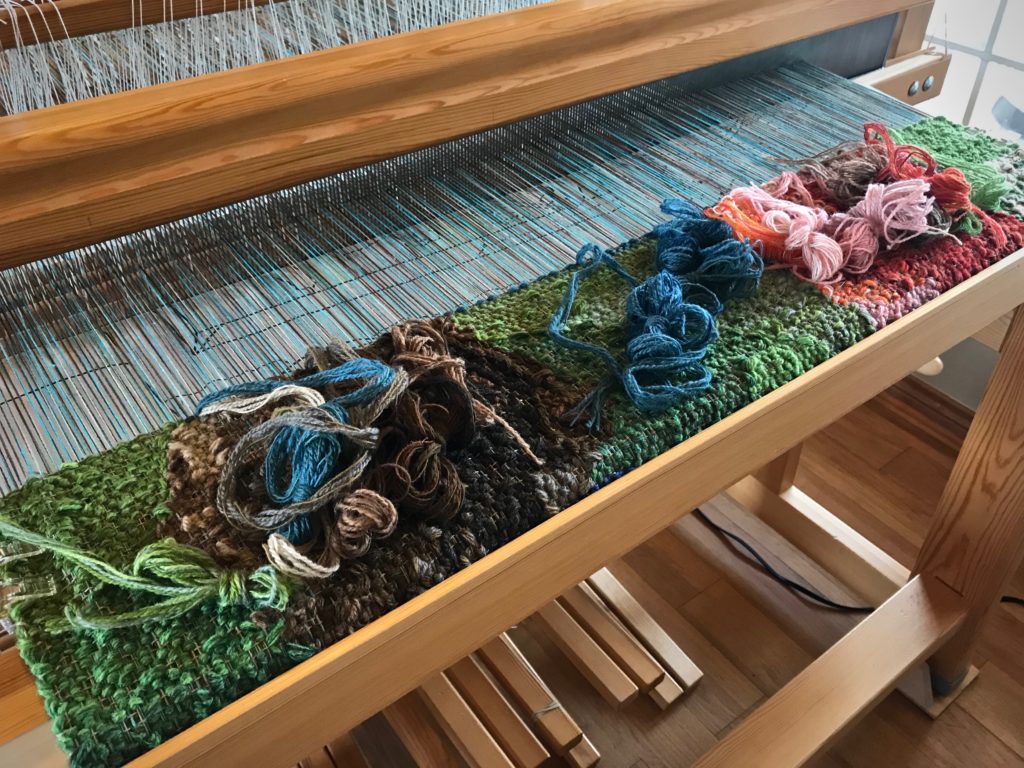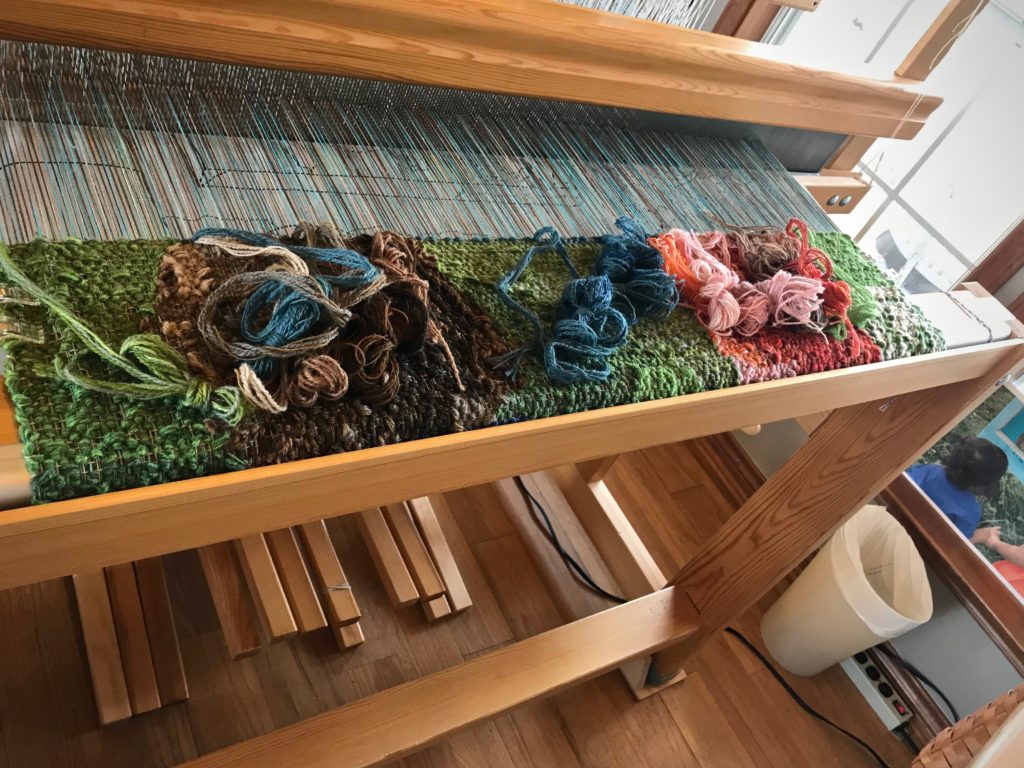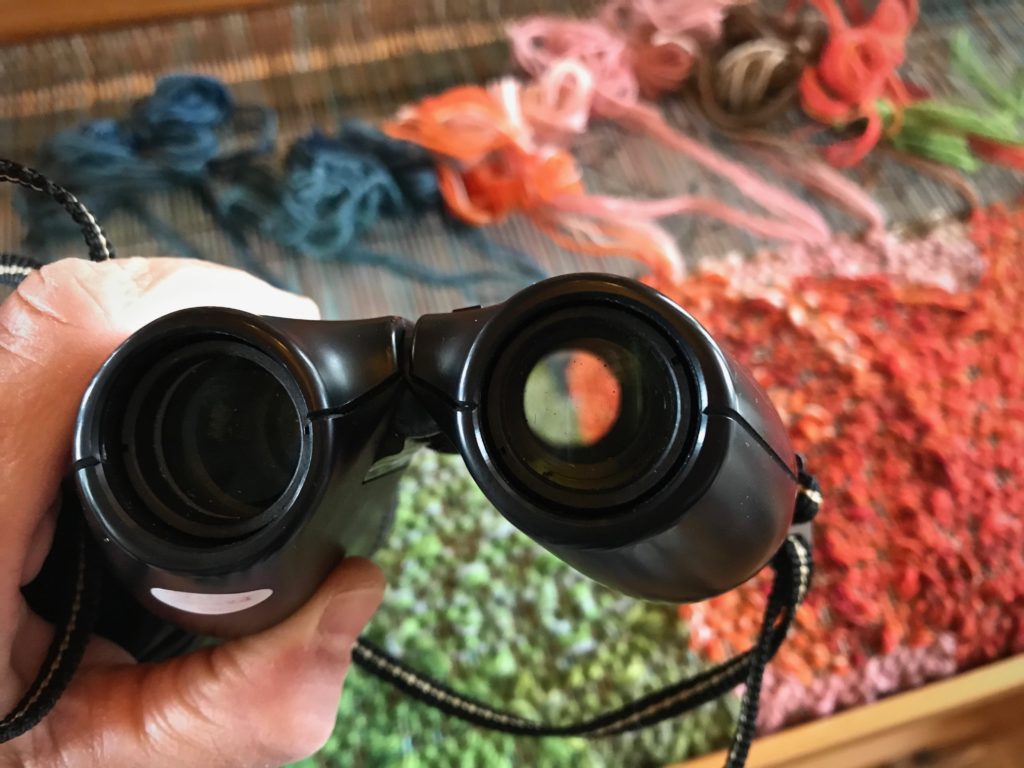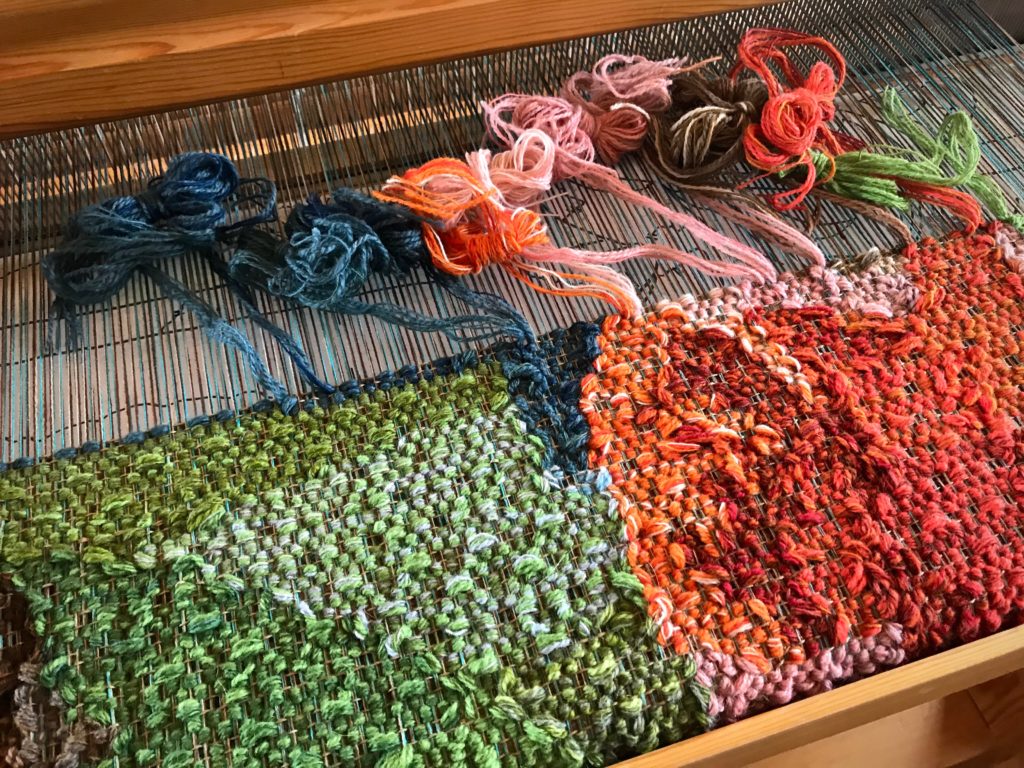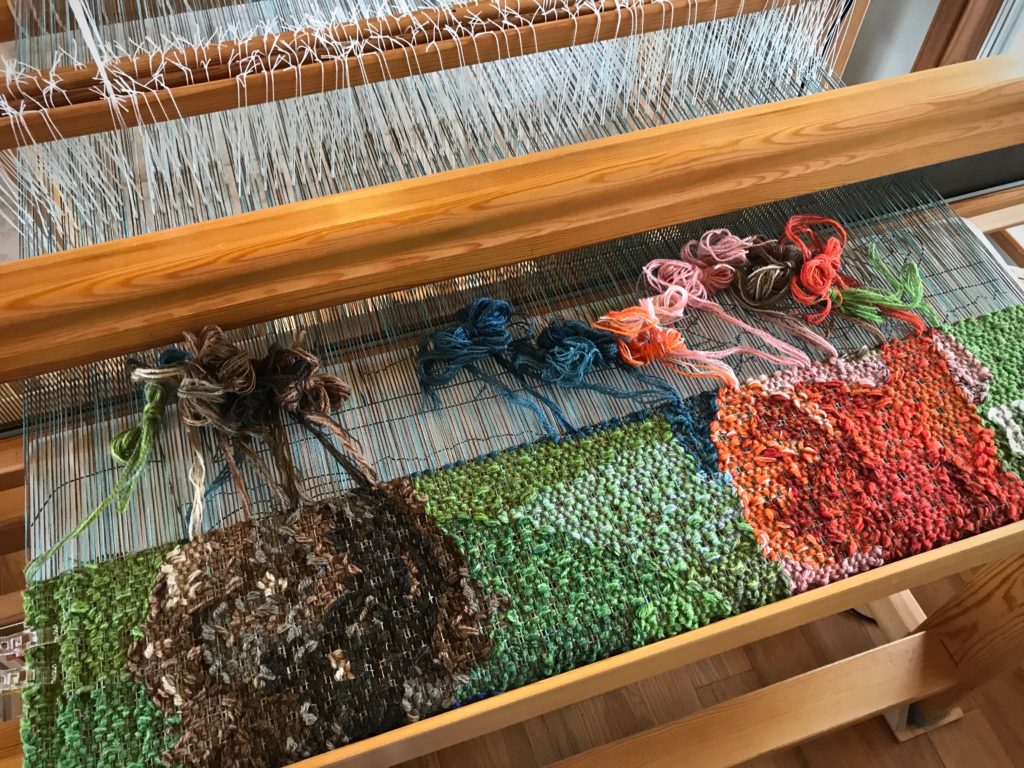 May you gain the perspective you need.
Blessings,
Karen
---
The best thing about weaving a pictorial tapestry? Having a cartoon to follow, with row-by-row definition. This Siblings tapestry has its joys and challenges. It is a joy to weave Ari's hair, as if I get to comb his locks into place. At the same time, it's a challenge to see up close what can only be recognized at a distance. Lucia's shirt is a joy to weave because of the bright colors and distinct shading. But what a challenge to get the right value of turquoise for the leg of the rabbit hutch in relation to the value of orange in Lucia's left shoulder.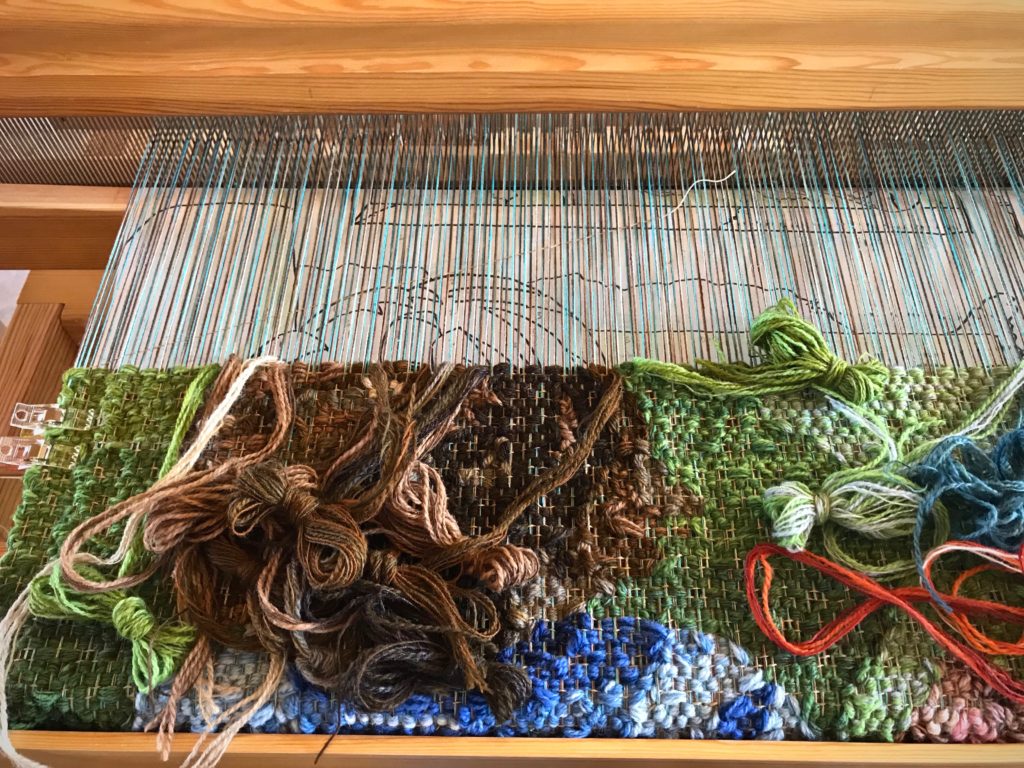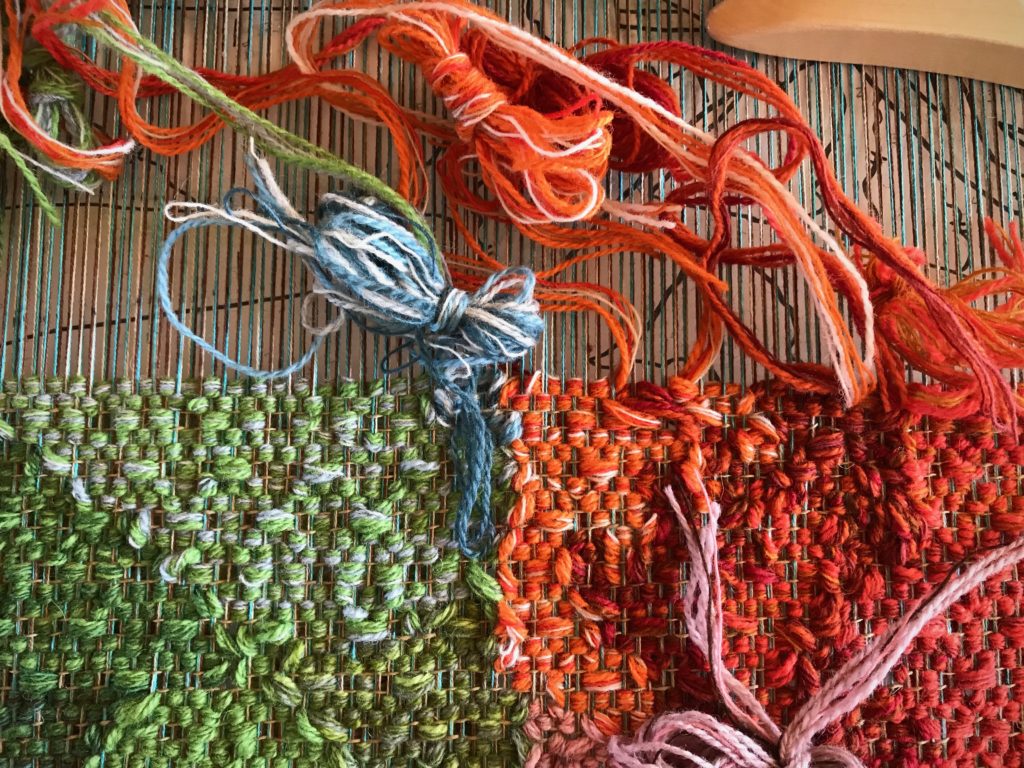 The yarn is my paint. I make decisions and adjustments as I see how the colors interact. Under the warp, of course, is my cartoon with all the details—outline, hues, value changes. That cartoon is constant, unchanging, and reassuring. It's the key to this whole process.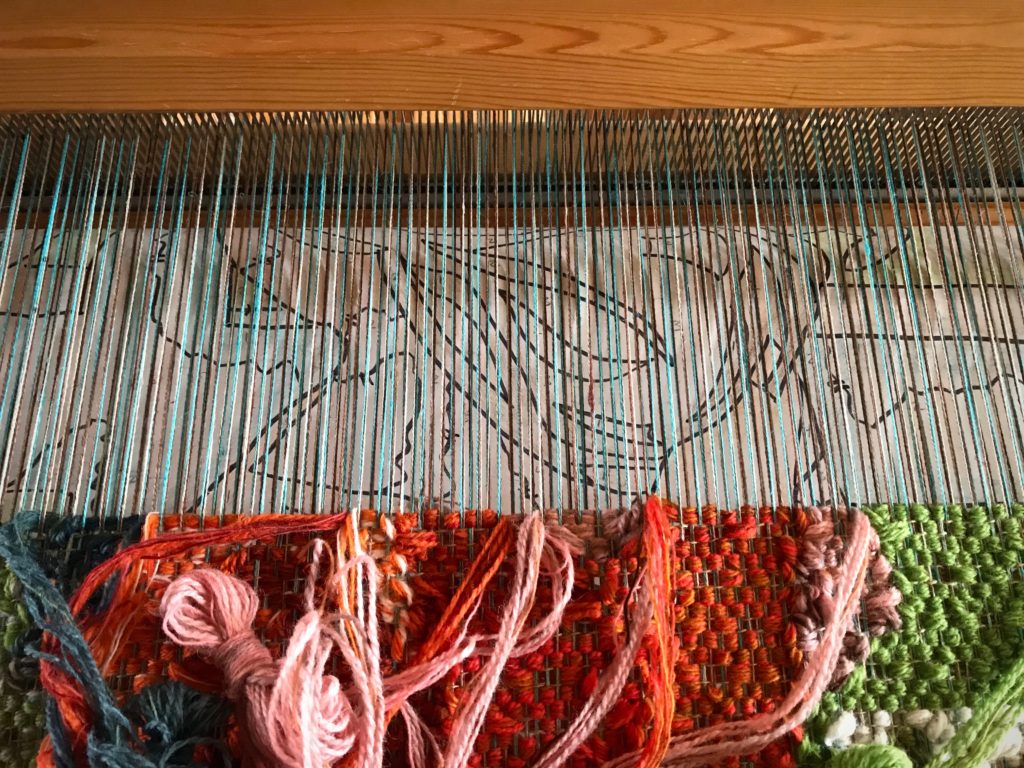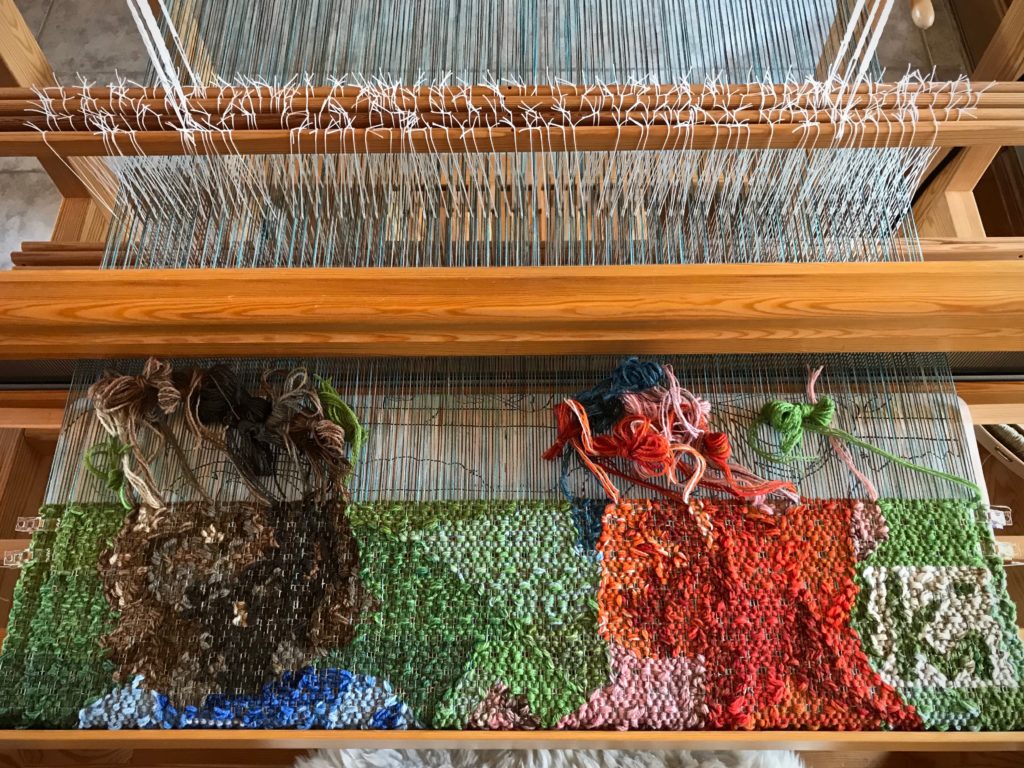 In the joys and challenges we face, we make decisions based on what we see. Take a look below the surface. Look through the warp to see the cartoon. True love is in the details. Jesus instructs and guides through his love. Constant, unchanging, and reassuring. It makes perfect sense to follow the Maker's cartoon.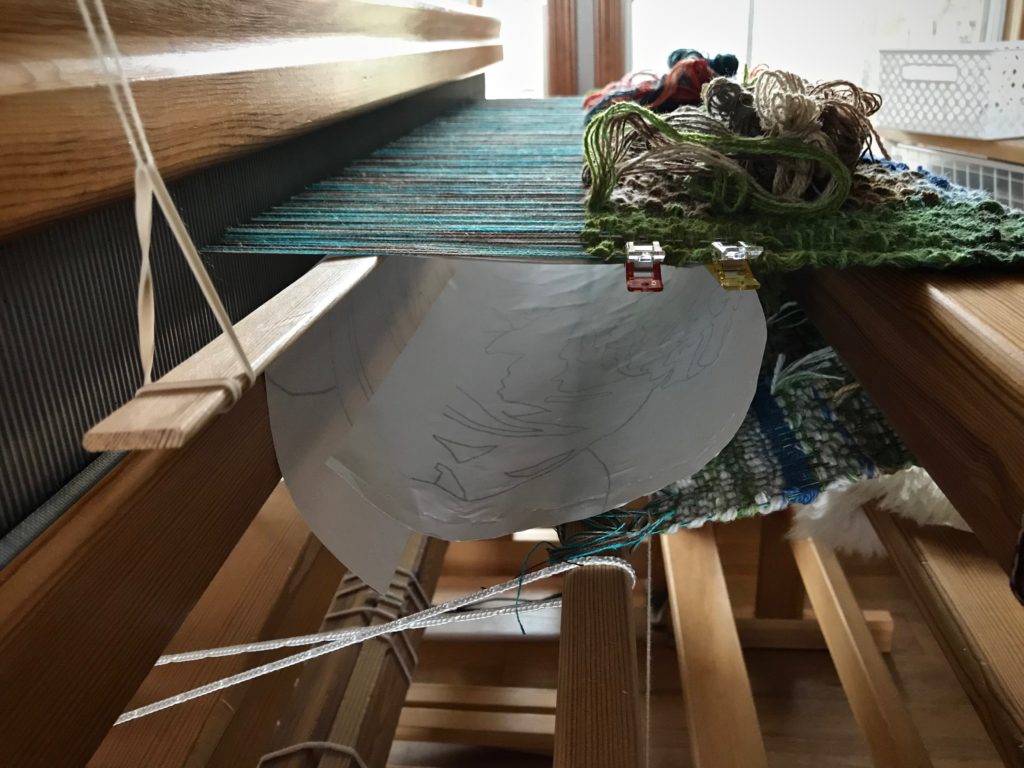 May you grow in love.
With joy,
Karen
---
Lucia grasps Ari's plump wrist as they bravely inch a step closer to the rabbit hutch. For them, it's a step of faith. Sugar Pie, the bunny, is wide-eyed at their approach. You'll see the bunny later in the weaving of this pictorial tapestry.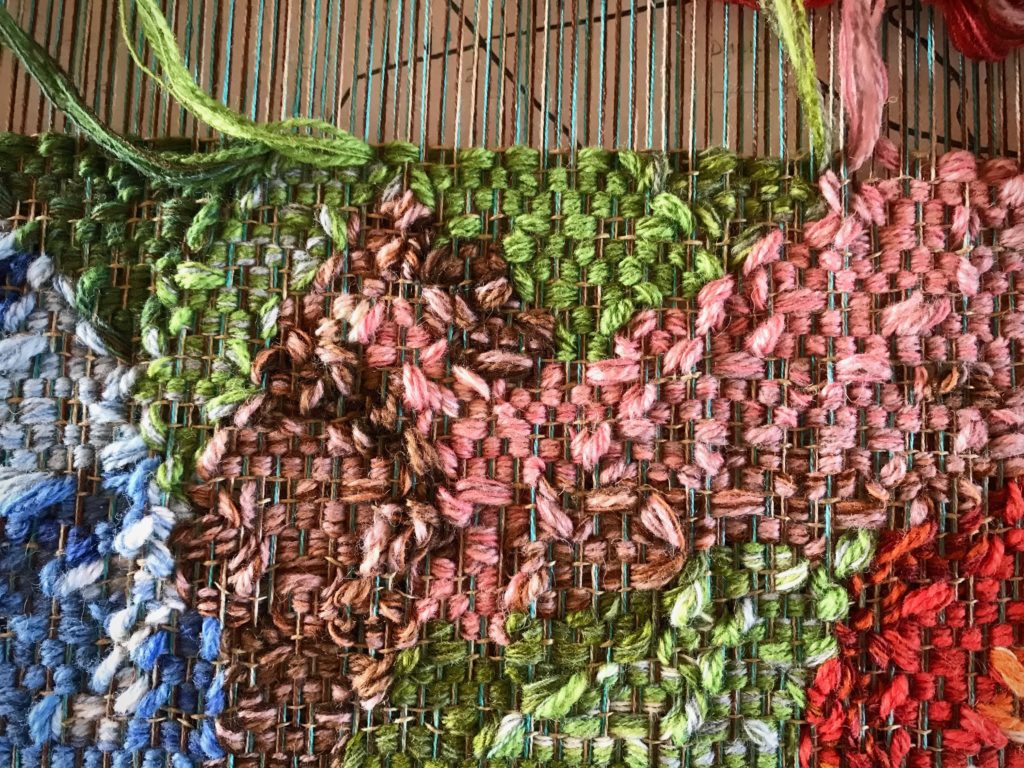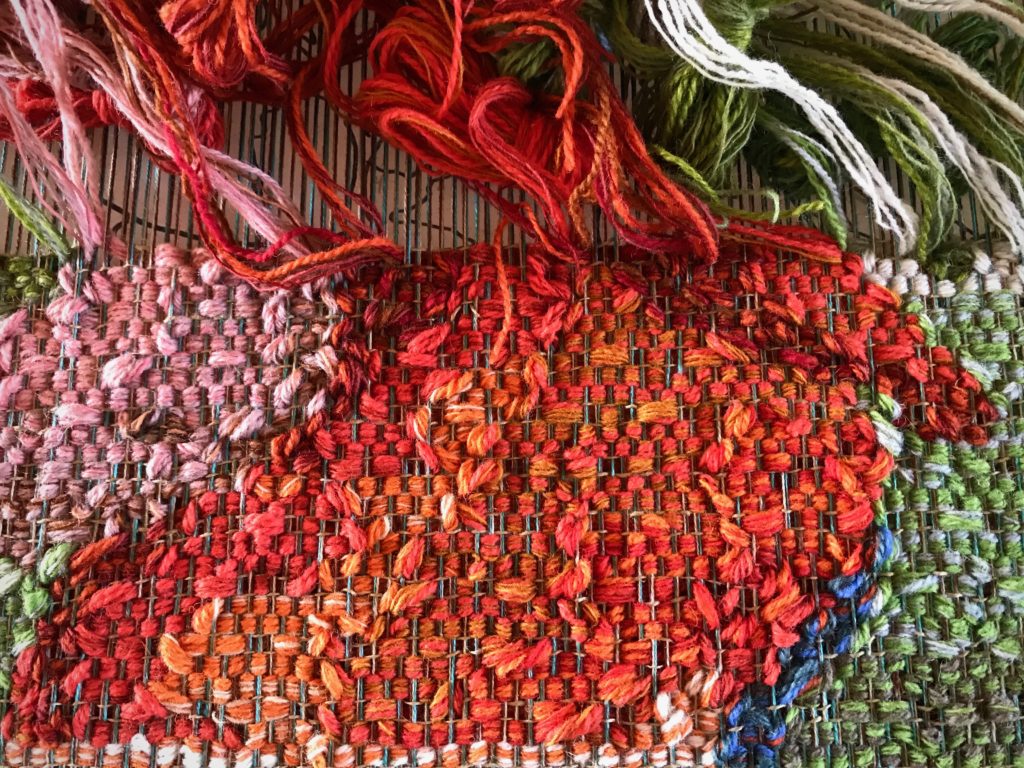 It is a huge challenge to work on one element, like the hands, while not being able to see it in the context of the whole picture. The row-by-row weaving is an act of faith. I peer through the wrong end of the binoculars, and stand on a chair to take pictures. And I'm reassured about the outcome. It's not blind faith. It's a series of carefully reasoned and thought-out steps.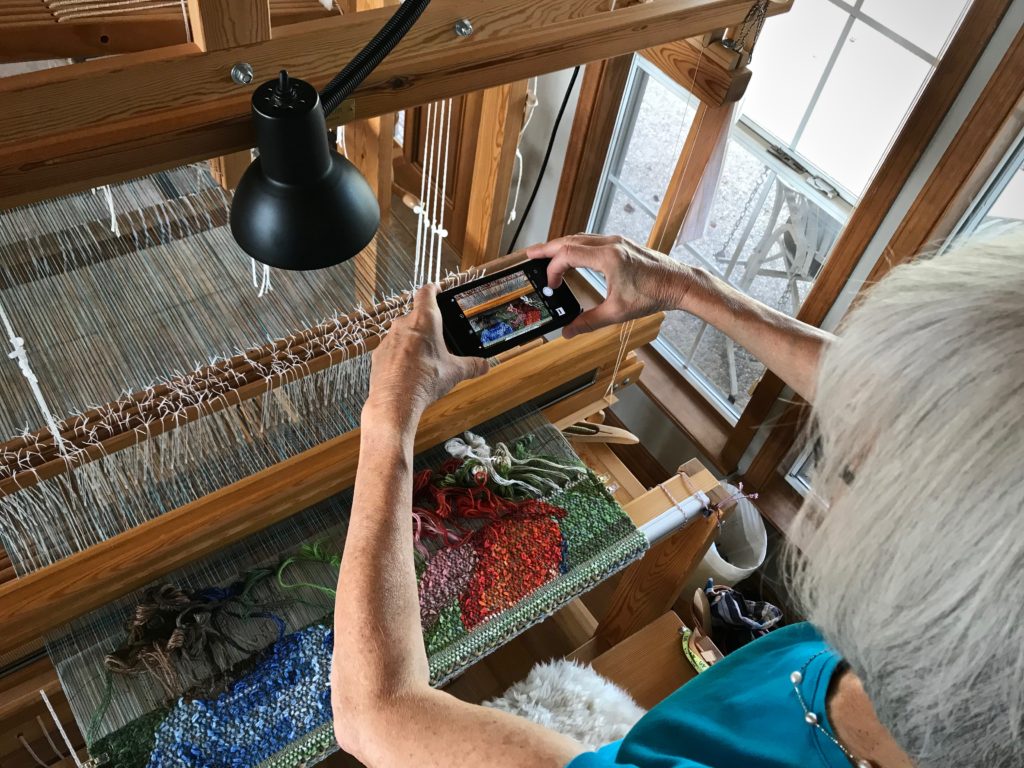 We see only a small slice of life at a time. Where do my day-to-day threads fit in the context of the big picture of a lifetime? Grace is amazing! Grace is unearned good favor. Grace is a final tapestry that makes sense of all the wanderings. Grace is good favor extended by God to all who trust Jesus. So, with God's grace we walk by faith, with carefully reasoned and thought-out steps. And we extend grace at every opportunity, holding the wrist of our fellow adventurer to walk by faith together.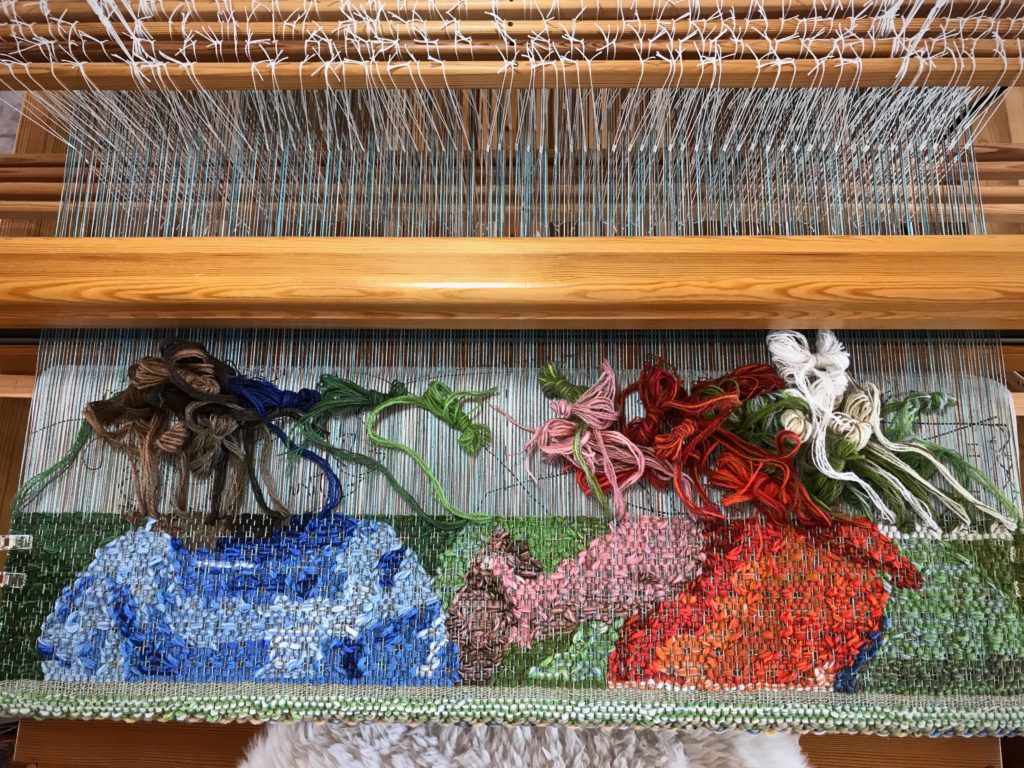 Grace is amazing.
May your life make a difference.
Grace,
Karen
---